UPDATE: The Sunshine Flyer has issued an update about when it'll start offering services again. That update is noted below.
The path of Hurricane Ian is affecting the travels of many tourists this week.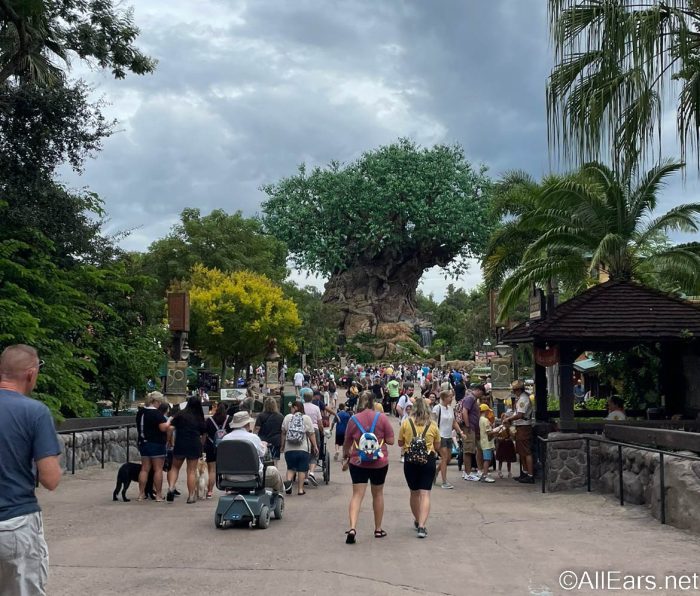 The airports have begun to announce closures, Disney World is temporarily halting various offerings, and we're starting to see emergency cancelation policies go into effect for those with booked trips. Now, another company is announcing its refund policy.
Sunshine Flyer is an airport transportation service for those traveling from the Orlando International Airport to Disney World, and they've been quite popular recently due to discounts offered for families. But if you've got a trip on the Sunshine Flyer booked in the next few days, you may need to change your plans.
Due to the impact of the hurricane, Sunshine Flyer is offering full refunds to those who have had to change their travel plans. To get your refund, you'll need to reach out to [email protected]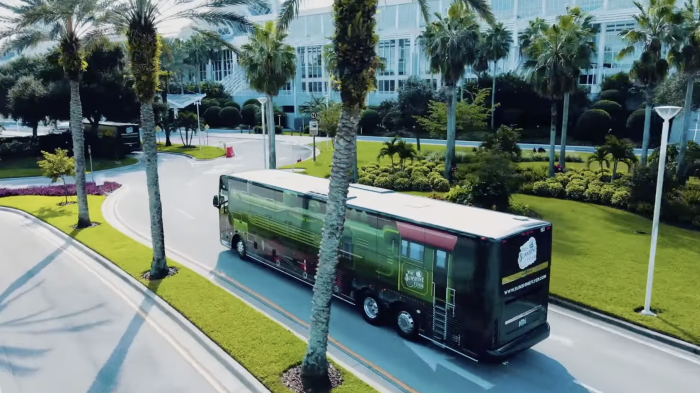 We'll continue to monitor other cancelation policies and update you with any pertinent details. Universal Orlando and Disney World have updated their policies for vacations as well as special experiences, so make sure to read through those if your travel plans are changing. Both resorts are also planning weather-related closures.
UPDATE: Disney World conducted a phased reopening on September 30th, and Univeral Orlando reopened initially to resort guests. When it comes to the Sunshine Flyer, they have announced that they are unable to resume transporting guests from the airport to Disney World due to certain unsafe conditions. They will resume service, however, on Saturday, October 1st.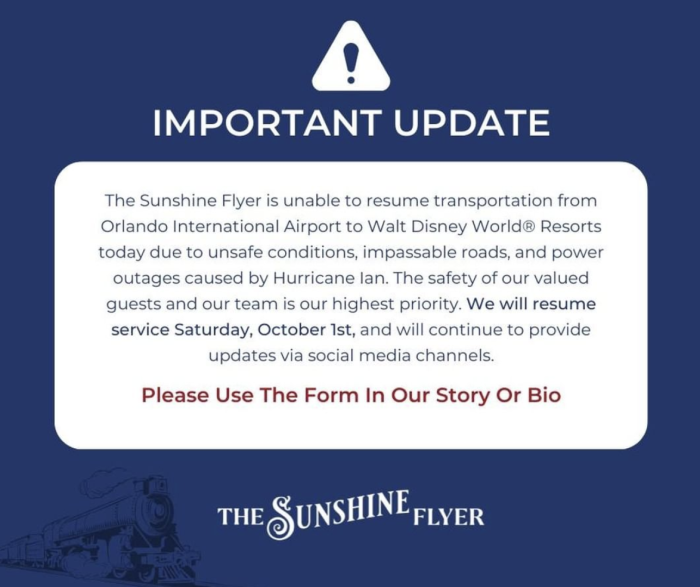 And stay tuned to AllEars for more news on the hurricane. We're watching the latest weather updates to keep those in Florida in the loop. Stay safe out there!
What's your preferred method of airport transportation, now that the Magical Express is gone? Tell us in the comments!