We have been eagerly awaiting Disney's newest cruise ship, and the time has almost come for it to take its maiden voyage!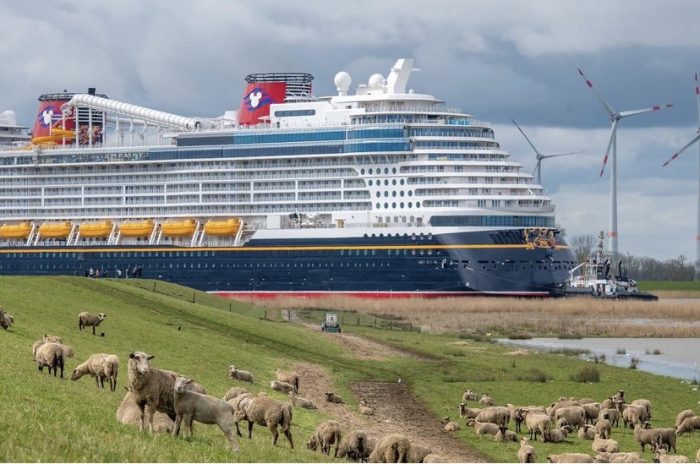 The Disney Wish will set off on its first official trip in July after being delayed due in part to the global pandemic. The ship is filled with a ton of new things to do, like the first ever Disney attraction at sea, new shows, exclusive dining, and more. And now, the Disney Wish is one BIG step closer to setting sail!
The Disney Wish arrived in Port Canaveral, Florida this morning, according to The Orlando Sentinel. The ship is finally in its home port!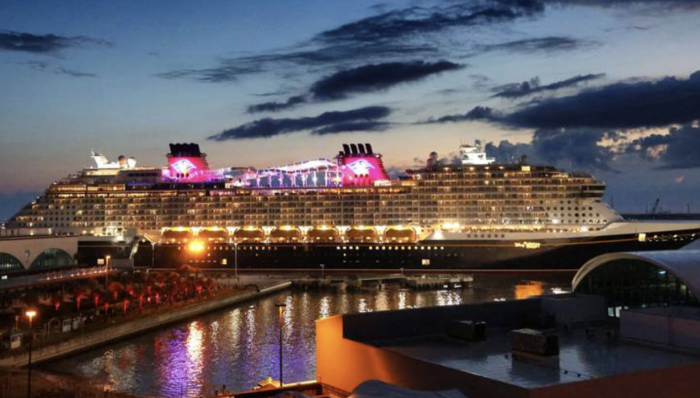 A large crowd welcomed the ship into Florida for the first time, lining up and cheering for its arrival around 5AM. The ship blew its horn to Cinderella's "A Dream Is a Wish Your Heart Makes," according to the Sentinel.
There was even a cruise line slumber party held in honor of the ship's arrival! About 250 Disney Cast Members stayed up all night to welcome the ship into the port, according to the Sentinel.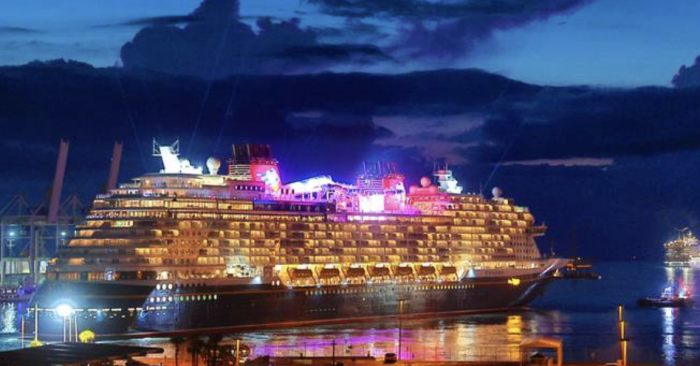 The ship arrived from Europe after being officially handed over to Disney Cruise Line on June 9th by the shipbuilders Meyer Werft, who have been building the Wish since 2020.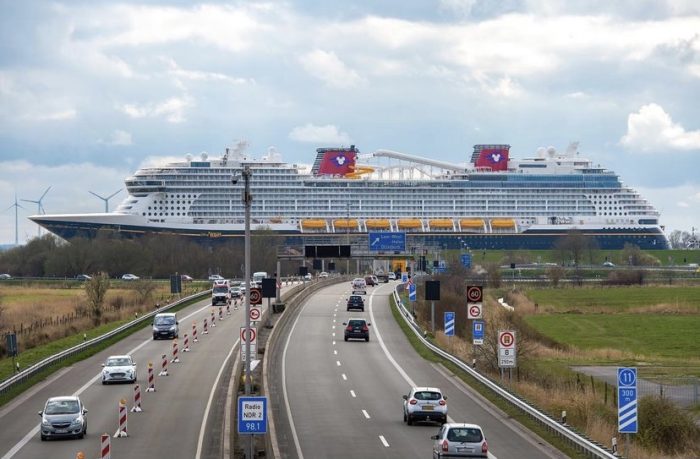 The Disney Wish will take its inaugural trip on July 14th after being delayed by a month. But, Disney will christen the ship on June 29th and sail a few times with Disney employees and media. Then, it will begin its normal itinerary of 3 and 4 night trips to The Bahamas.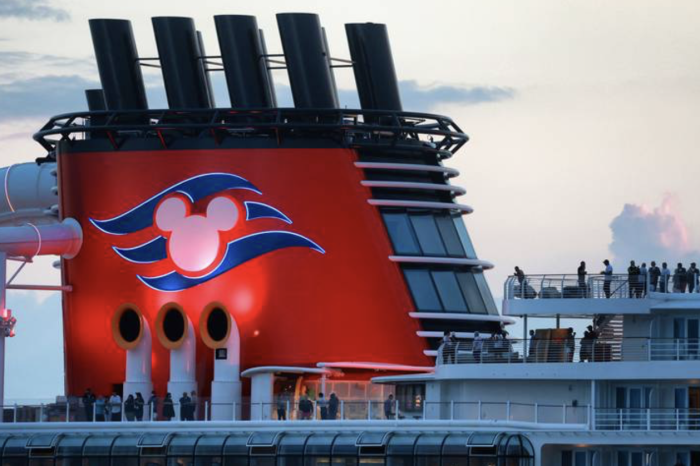 How exciting! You can book your trip on the Disney Wish right now, and you can also take a look at things like the exclusive merchandise you will be able to buy on board.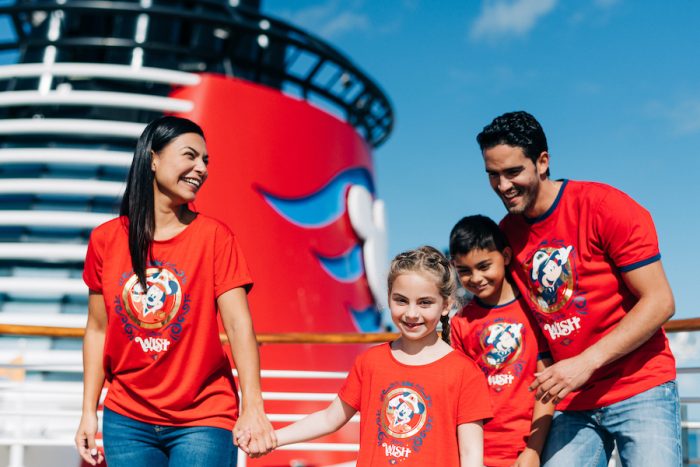 There will also be some new things that you can't have anywhere else except for on the Disney Wish, like the first ever Frozen dining experience, and a brand  new show!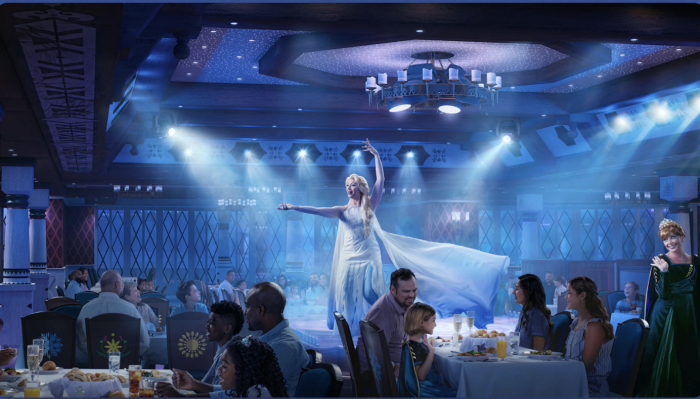 We'll keep you updated on everything going on with the new cruise ship, so stay tuned to DFB for more!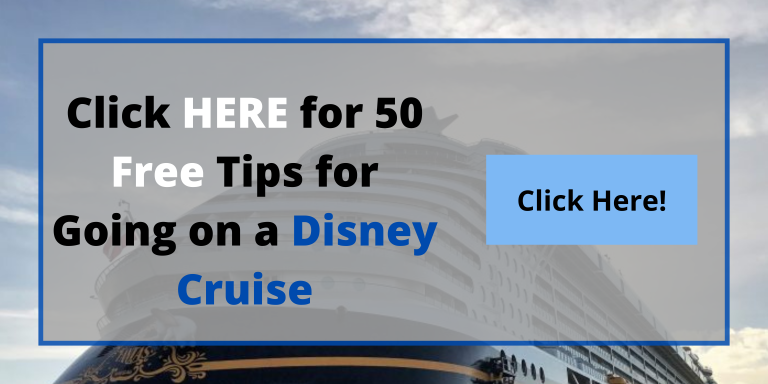 Are you planning a trip on the Disney Wish? Tell us in the comments!