We have an extremely important question to ask you. Perhaps the most important question of the year, nay, the century! Are you more often a guest at Universal Orlando or Disney World? Or do you refuse to choose sides and spend an equal amount of time at both parks?
Alright, maybe it's not the most important question of the century, but your choice to visit one resort or the other could be a reflection of your fandom, your loyalties to certain brands, or other things. Disney and Universal both operate theme parks in Orlando, so you'd think that their guests would be pretty similar, right? Well, it turns out you'd be wrong — very, very wrong.
Today we're breaking down all the ways that Disney World guests are NOTHING like Universal Orlando guests!
1 — Families vs. Adults
For starters, the TYPE of guest at Universal is often very different than the type of guest seen at Disney World. We spoke to one individual who has worked at both resorts and shared that, to them, the travel parties that visited Disney World felt like they were more composed of family units. At Universal, on the other hand, they shared that there were still travel parties, but they felt less like families and more like friend groups that had chosen to visit the parks together.
Some members of our own team also shared how Universal seems to have more adults and older kids, whereas Disney World tends to have more family units in attendance. 
And the rides at each resort seem to be pretty reflective of the audiences they have either chosen to target or are, simply by the nature of their attractions, targeting.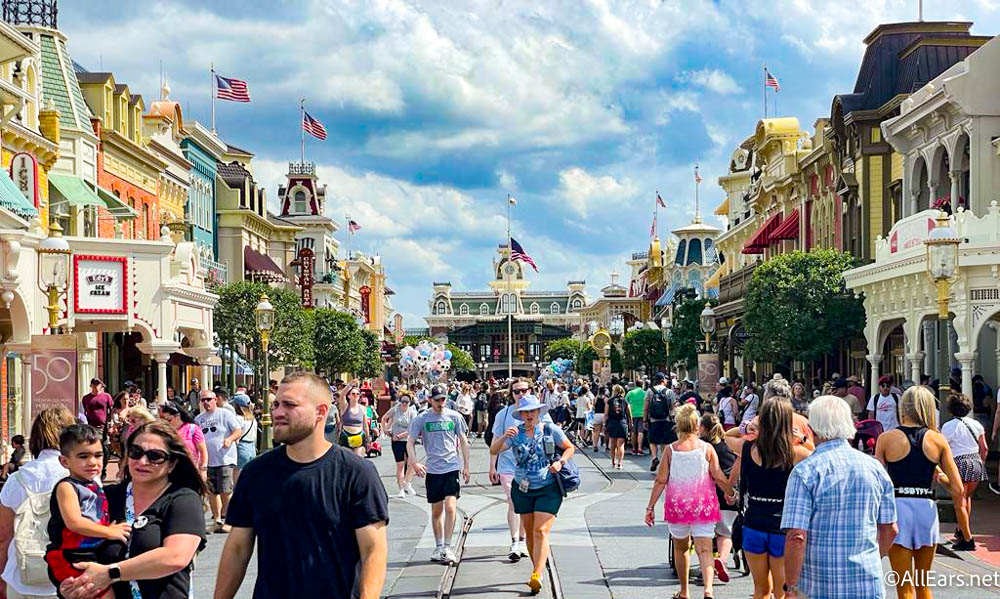 While Disney World is full of areas for the smallest kids — think "it's a small world," Peter Pan's Flight, and The Many Adventures of Winnie the Pooh — Universal doesn't seem to have as many attractions for smaller children. The Dr. Seuss area can be fun for little ones, as well as Despicable Me Minion Mayhem, but many of the other rides are developed with older kids in mind.
The greatest evidence of this is Universal Orlando's height restrictions. Here's a break-down of some of the requirements at Universal Studios and Islands of Adventure:
No height requirement: Caro-Seuss-el; Kang & Kodos' Twirl 'n' Hurl; One Fish, Two Fish, Red Fish, Blue Fish; Storm Force Accelatron (4 rides)
No height requirement specified: Hogwarts Express; Hogwarts Express: Hogsmeade Station (2 rides)
The remaining rides all have specific height requirements, ranging from 34″ to 54″.
Note that there are also shows for little ones to enjoy at Universal Orlando (for now we'll remove shows from the equation)
If you just look at rides with height requirements of 40 inches or above there are 18 rides in this category.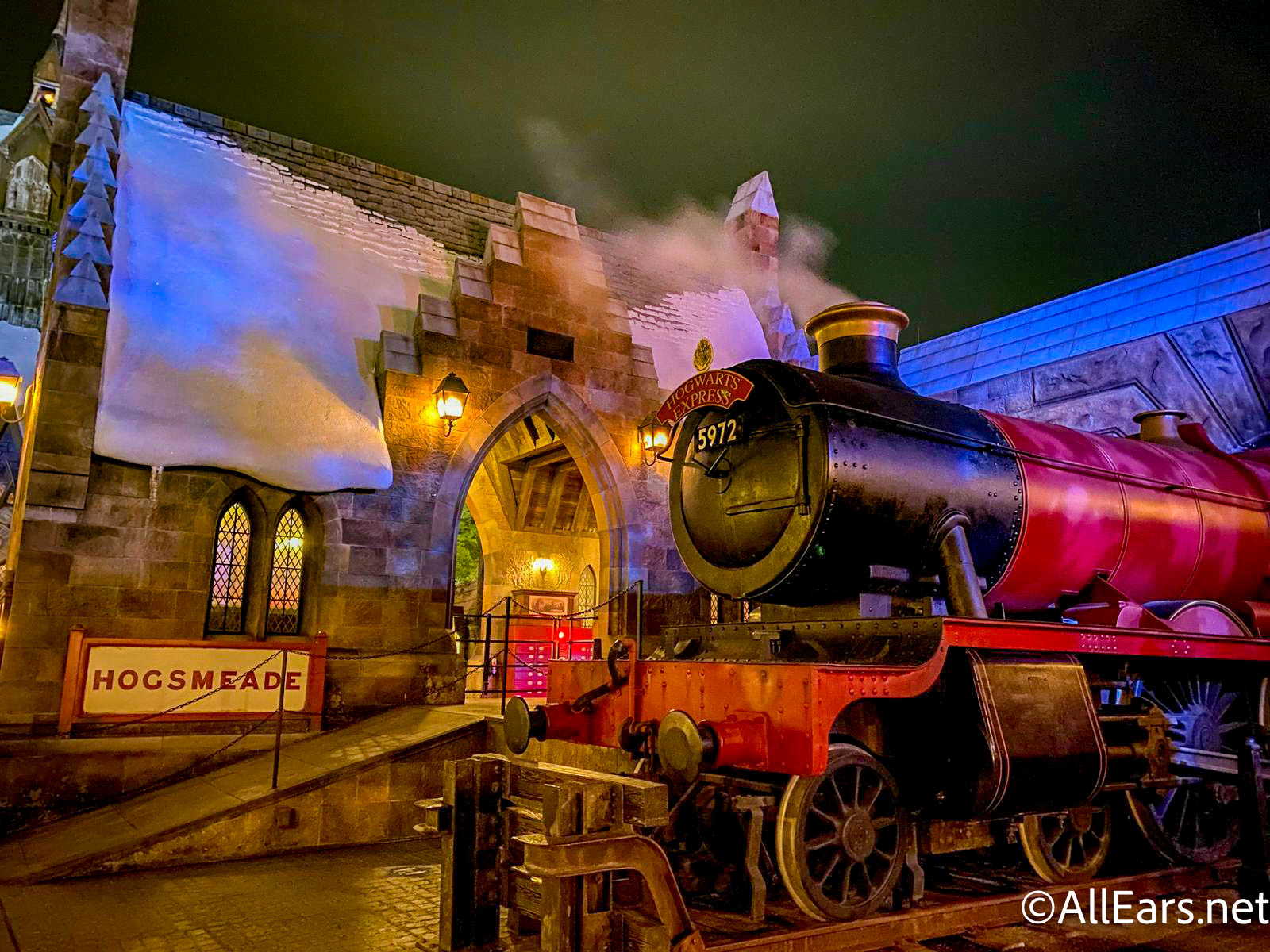 Compare that to Disney World and you'll see a pretty substantial difference. In Magic Kingdom alone (not including shows) there are over 15 rides with no height restrictions. There are even more if you include Disney World's other parks.
Throughout ALL of Disney World's 4 theme parks, there are 14 rides requiring guests to be 40 inches or more, and none of those height requirements currently surpass 48 inches.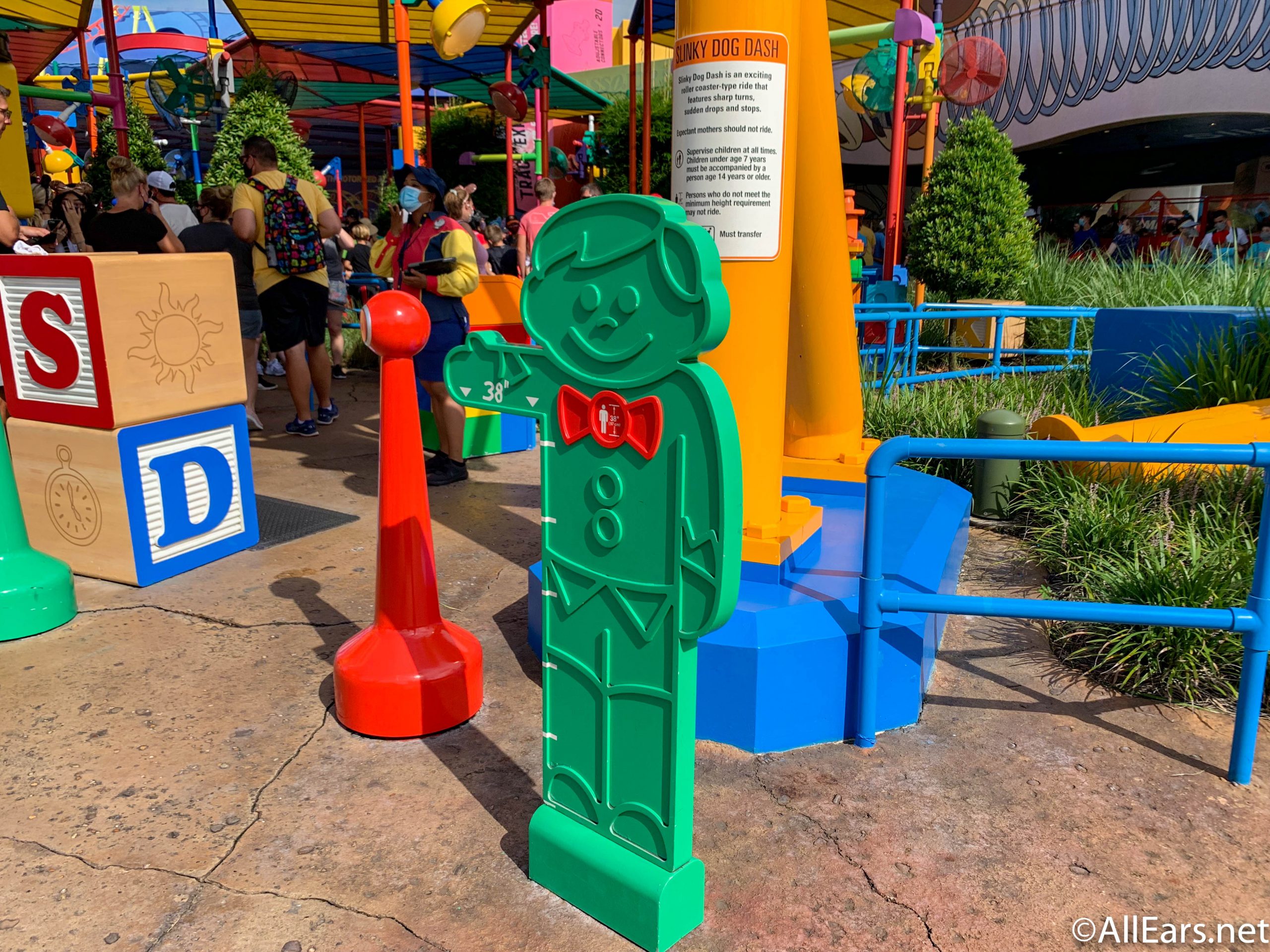 These height requirements can naturally lend themselves to different groups of individuals. If you're hoping to get on rides but will be traveling with a little one under 34 inches, their ride options will be much more restricted in Universal compared to Disney World, based on a pure numbers perspective.
Back in 2016, Yahoo! Finance shared that millennials are "key" to Universal's "share gains." In fact, from 2014 through 2016, nearly 50% of Universal's attendance was comprised of millennials.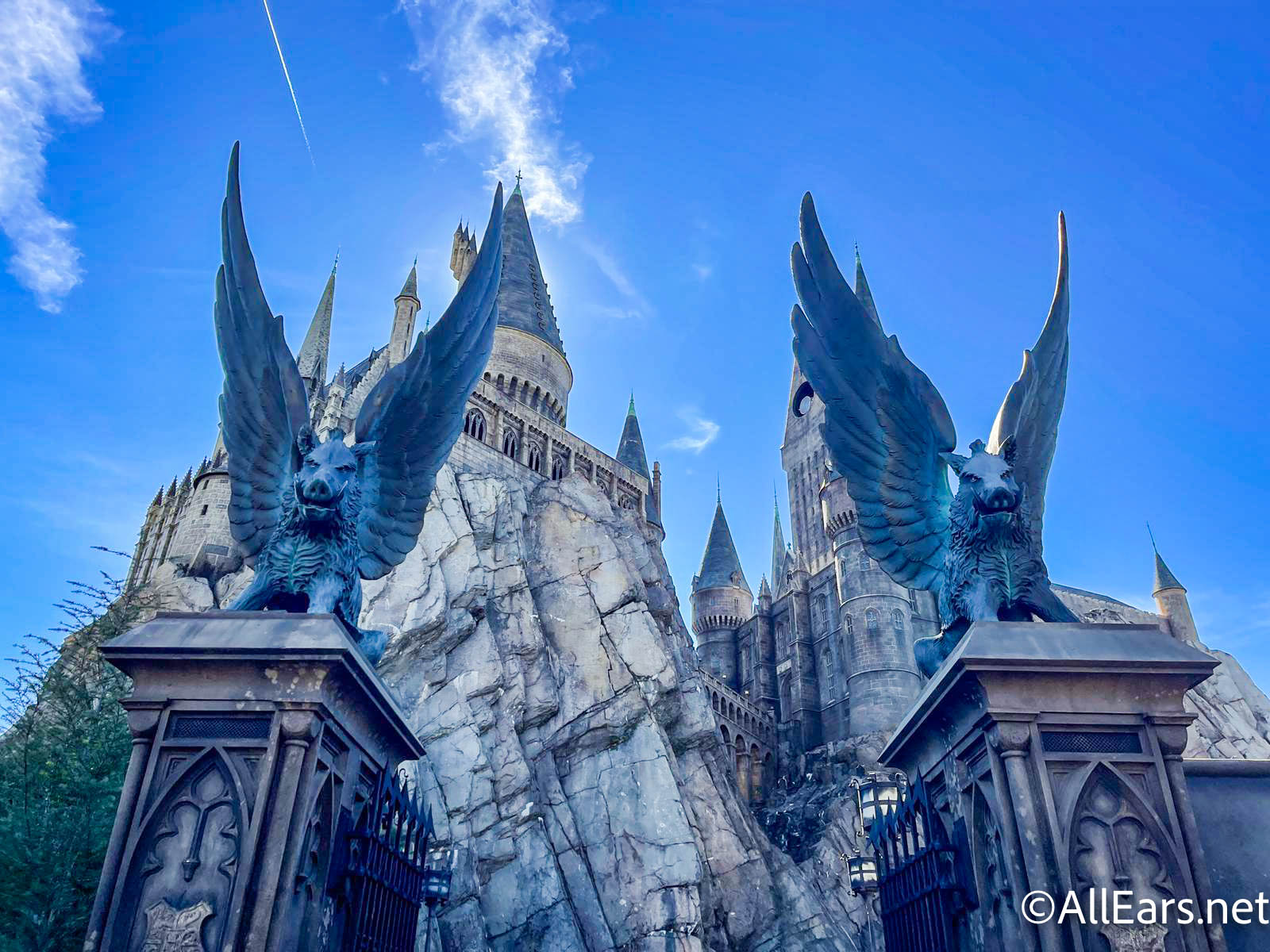 According to Yahoo! Finance, at that time Universal's parks were "succeeding by luring non-traditional theme park guests," a trend that started back when Harry Potter-themed areas were introduced into the parks. And the opening of new rides, like the Walking Dead attraction in Universal Hollywood drove a surge of millennials in the park.
So it seems Universal is well aware and likely capitalizing on rides that attract a millennial audience, while Disney's rides and height restrictions seem to evidence a push toward activities the whole family can do together, with a sprinkling of thrill rides for the older family members.
One individual we spoke to who has worked at both resorts echoed this. They shared that Disney seems to have more younger kids, while Universal has more height restrictions, making it more challenging for little ones. In their opinion, Disney's rides and offerings just seem to cater more to all ages.
2 — Focus on Characters
The focus on characters from guests who visit the parks may also be different. Disney World park-goers tend to LOVE their character interactions. There was a big anticipation for the return of character hugs in the parks. Disney lists 19 character experiences on their website.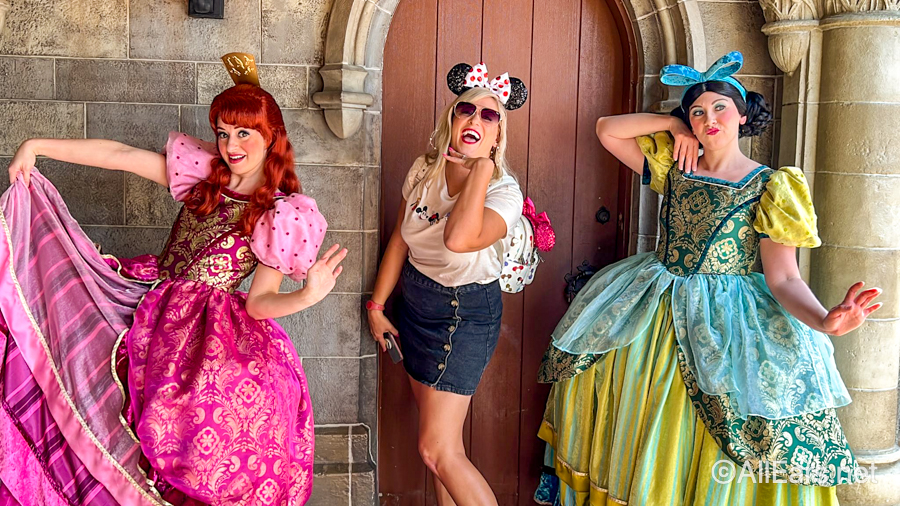 Universal Orlando lists about 14 "character encounters", just slightly less. That's actually not as dramatic of a difference as you might have expected, but the character meet-and-greets are a bit different. Some of the key characters, like Harry Potter himself, are generally not part of meet-and-greet experiences, whereas guests in Disney can meet Cinderella, Belle, and other "key" characters.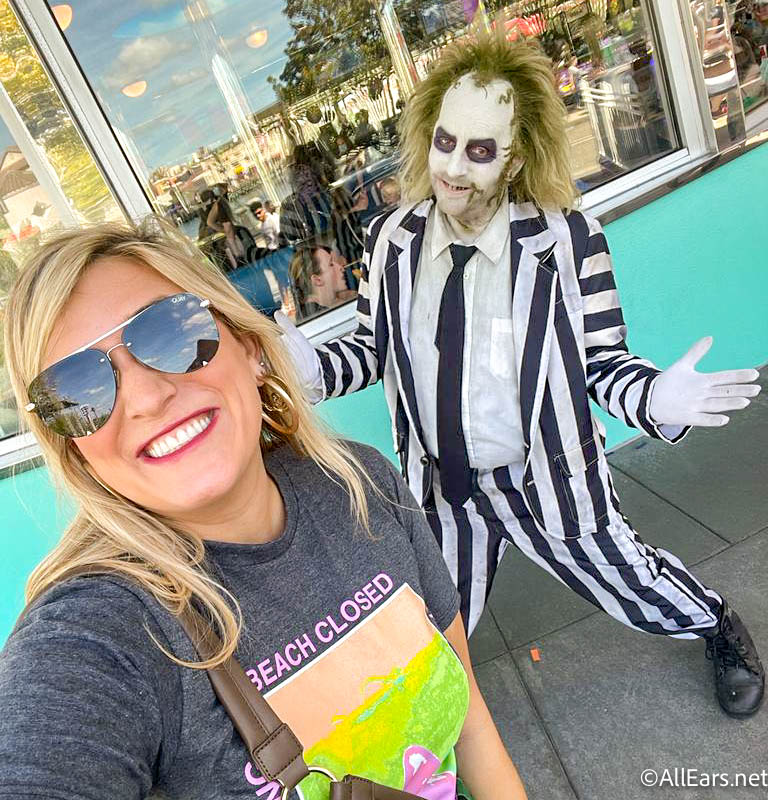 One individual we chatted with who worked at both resorts shared that Universal Meet-and-Greets don't seem to be as prevalent (something the numbers above sort-of reflect). They also shared that, from what they experienced, guests at Universal seemed to be more focused on rides than meeting characters.
So this difference may reflect a lack of desire/interest from Universal guests regarding meet-and-greets, or simply a greater (by comparison) interest when it comes to Disney guests for meet-and-greets.
3 — Expectations and Planning
Perhaps the biggest difference between Disney World and Universal Orlando guests is a difference in expectations for their vacation and a difference in attitude toward the entire experience. Some of our team members who frequent both parks made this observation.
Essentially, from what we've seen and experienced, guests at Universal tend to be a bit more relaxed about their vacation experience, much in the same way that Universal itself is a little more relaxed when it comes to trip planning.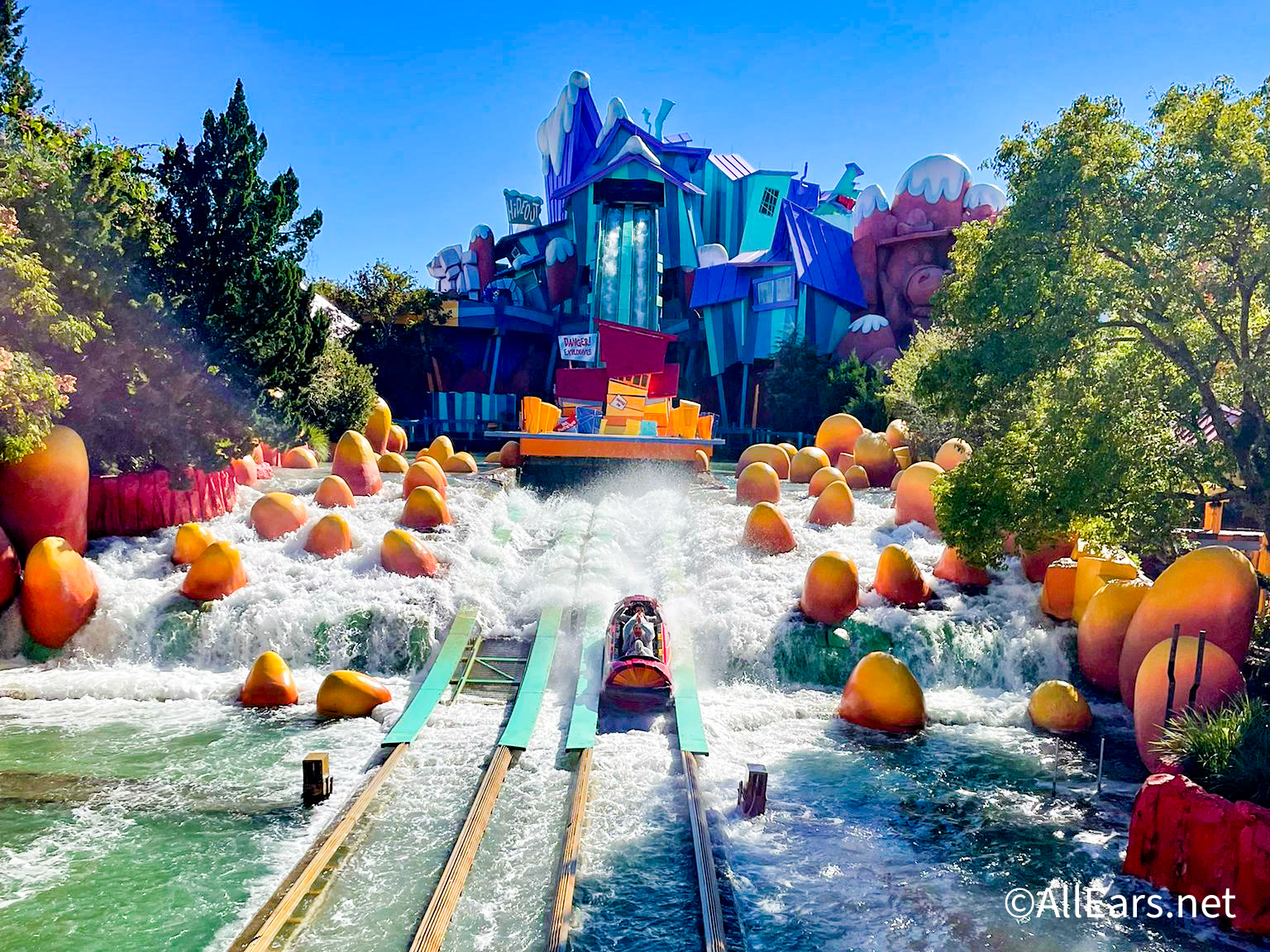 A trip to Universal often requires less planning, less stress, and less money. There are no park passes to get in advance, no Genie+ system to worry about (though they do have their own skip-the-line offering — Express Pass — which is totally different), and less restaurants to stress over.
With only 2 parks in Orlando that are connected by walking paths, Universal can feel a bit less hectic when it comes to transportation, picking your ticket type, and more. That can all amount to guests feeling a little less worried about their trip as a whole.
The person we spoke to who has worked at both resorts echoed some of these sentiments. They noted that, in terms of expectations, Universal guests seem to come in with more expectations surrounding thrill rides and nostalgic Universal franchises. They also seem to have more spontaneous days.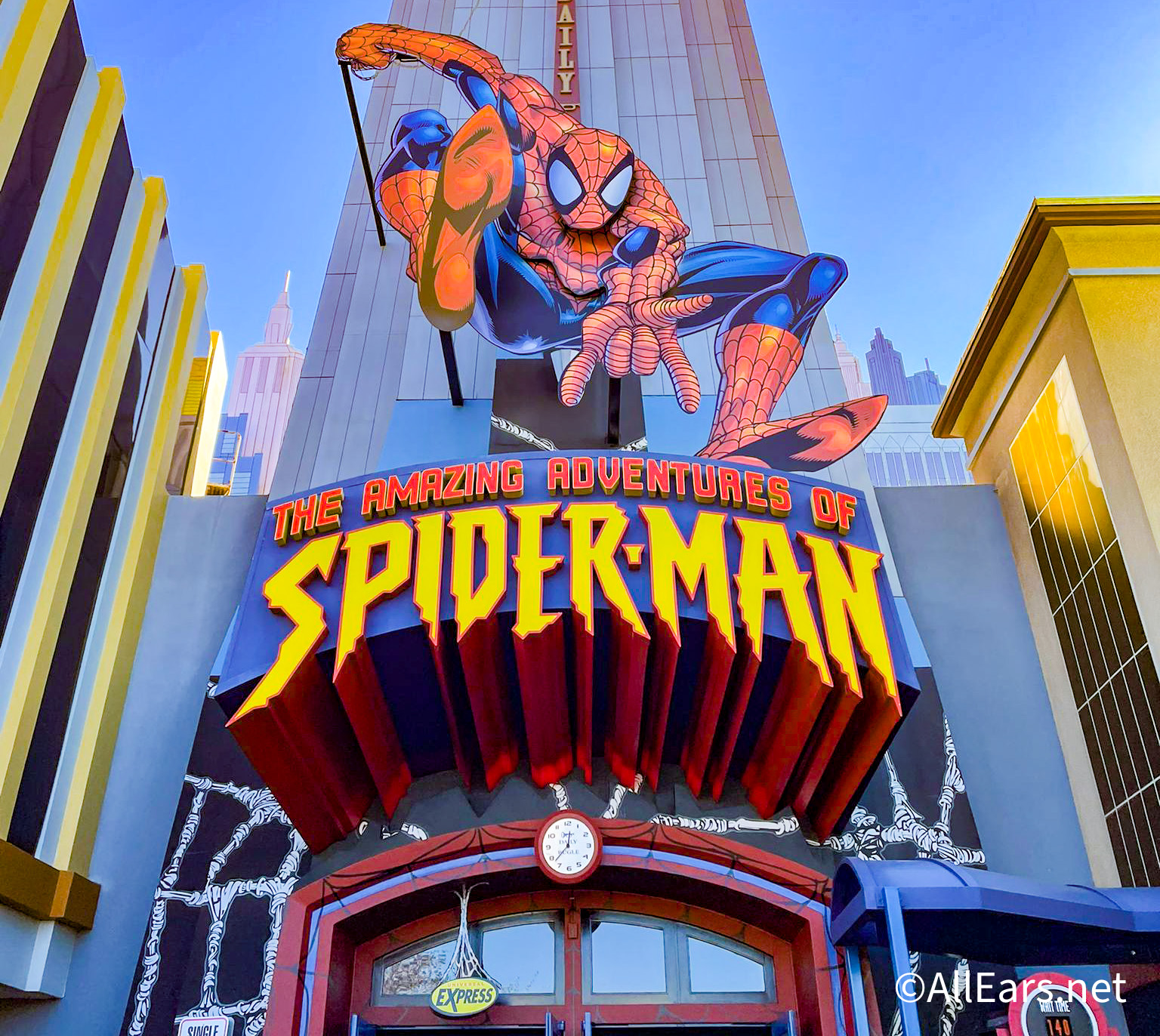 Disney World, on the other hand, can require a LOT of planning. Between Genie+, a bunch of hotels to pick from, tons of dining options with reservations that fill up FAST, and more — it can take up a lot of energy just to plan a trip.
With greater planning and (often) greater cost, can come a greater sense of stress. When you've put more energy into something (and spent more money on it), it can cause you to have a greater expectation for what that will ultimately become.
Additionally, Disney is known for its superior guest service. They consistently highlight this and special "magical moments" in their marketing. That can be a blessing and a curse for the theme parks. In terms of a blessing, some guests may be more interested in visiting Disney World because of its reputation for extraordinary service. But, on the bad end, it means Disney guests expect the parks to deliver on that reputation 100%, 7 days a week, 365 days a year.
Disney World guests may go into their trip expecting Magical Moments to happen to them constantly or for customer service to always go above and beyond the "norm," whereas Universal guests might have slightly different expectations and be focused more on the rides and overall experiences.
Because of the high expectations surrounding Disney and the high cost to get there, guests may panic a bit more or get frustrated more easily if things go "wrong," as they inevitably do.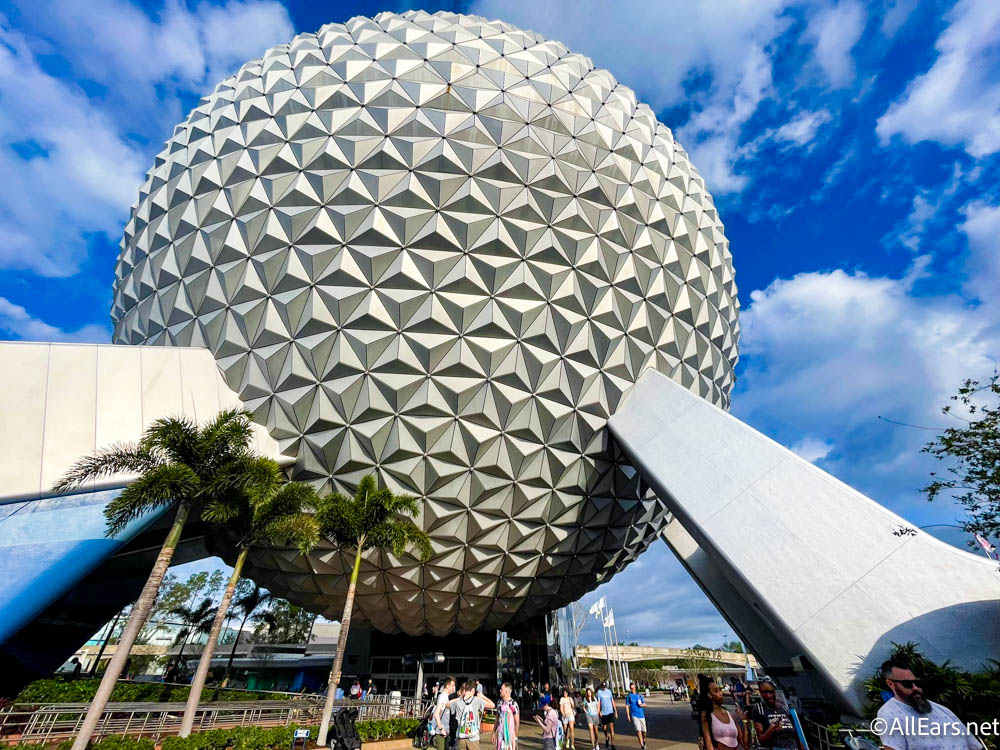 The individual we talked with who has worked at both resorts pointed out that, to them, Disney fans seemed to have more expectations surrounding nostalgia, reliving childhood memories, and going on rides they can take the whole family on. They also seemed to have their park days more planned out.
They shared that Universal fans seemed to have more "go with the flow" days. They seemed to be more reliant on wait times and just where they happened to be in the park — whether that came to decisions about eating, rides, shows, etc. Disney fans, on the other hand, seemed to have everything more planned out — what to eat, what to ride, which land to be in at a specific time of day, etc. That can sometimes lead to more stress when things set that plan off of its course.
4 — Thrill Rides
The focus on thrill rides also seems to be very different when it comes to Universal guests vs. Disney World guests. From what we've observed, Universal guests (particularly dedicated ones) may be there for more of the THRILLS.
VelociCoaster, Rip Ride Rockit, Jurassic Park River Adventure, The Incredible Hulk Coaster — there are plenty of thrills to be had in Universal.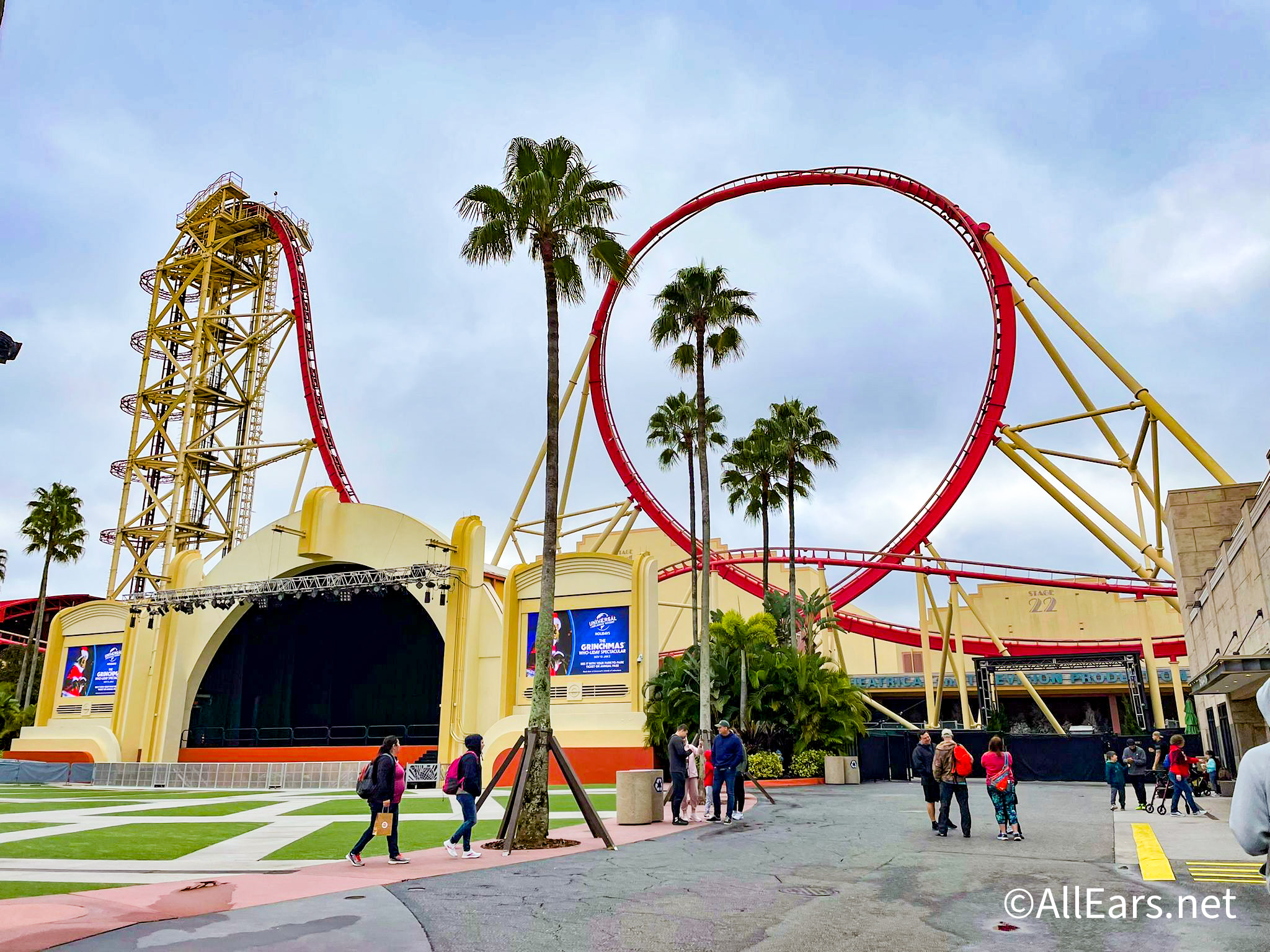 In Disney, on the other hand, there are less thrill rides and the thrill rides themselves can be a bit less intense. Only 1 ride goes upside down in Disney World, and (as we noted above) many have a shorter height requirement and are purposefully built for more of the family to enjoy.
The focus on the thrills, given the attractions available, can vary between guests at both resorts.
5 — Event Focus
Though Universal Orlando and Disney World both offer yearly, limited-time events, the focus of these events seems to be pretty different.
In terms of an overall feel, Universal Orlando's events feel more adult. It's something you certainly see with things like Halloween Horror Nights (an event focused on horror movie monsters and literally getting SCARED isn't exactly made for many 5 year olds).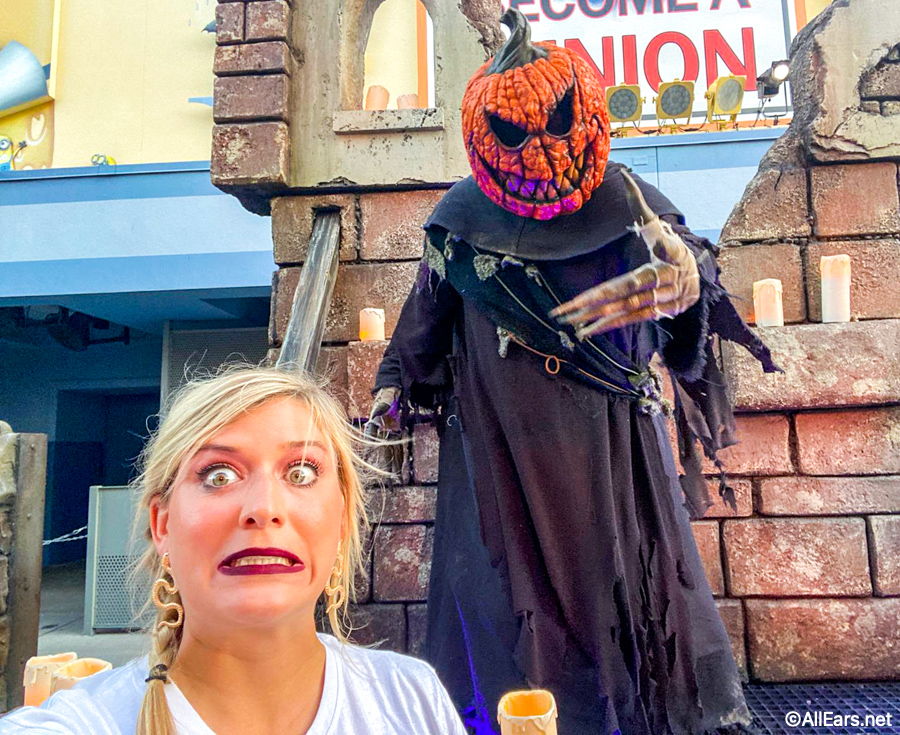 But even things like Mardi Gras can feel like they're geared toward a bit of an older audience, due to the costumes, drinks, and type of performers invited to the concerts.
Let's just say we don't think LL COOL J will be on the Garden Rocks concert lineup for EPCOT's Flower & Garden Festival anytime soon!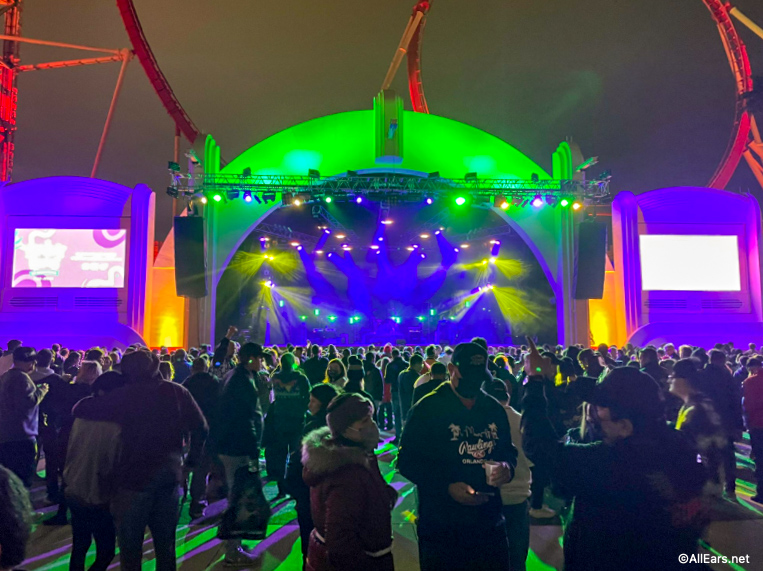 Universal also seems to have a greater focus on locals or repeat guests when it comes to things like some of these events. For example, there is typically a "season pass" you can buy to Halloween Horror Nights that allows you to go to multiple nights of the event. That's incredibly beneficial for locals or repeat guests.
Disney once had something similar for Mickey's Not-So-Scary Halloween Party, but that hasn't been offered in recent years (granted, the party was cancelled in recent years, but will return in 2022). That may reflect a greater emphasis on visitors coming from out of the local area who are doing their one BIG (*expensive*) Disney trip for the year.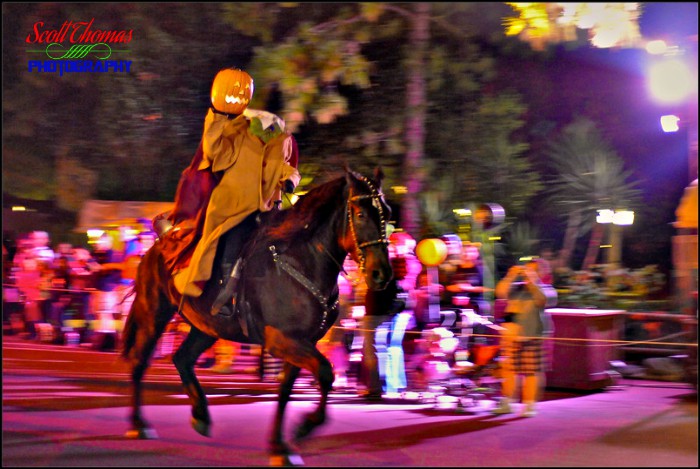 When you think about offerings like Halloween Horror Nights compared to things like Mickey's Not-So-Scary Halloween Party, Mickey's Very Merry Christmas Party, or even EPCOT's many festivals, the overall feel is quite different.
Disney's events tend to be, well, not so scary(!) and generally full of activities the whole family can participate in — from the youngest to the oldest. On the other hand, Universal's seem to be more focused on older kids and adults.
6 — Exclusivity
The final big difference between Universal guests and Disney guests comes in the form of exclusivity. We actually spoke to an individual who has, in the past, worked at both resorts, and they specifically mentioned this as a difference between guests.
Oftentimes, Disney guests are only on vacation to go to Disney. They may not even want to acknowledge that Universal exists, much less that it is just down the street (figuratively speaking)!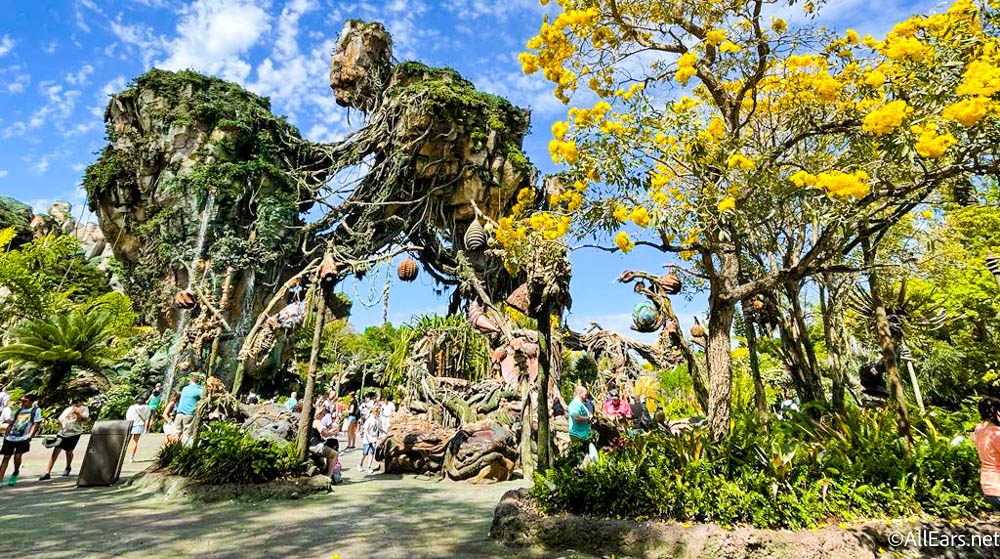 Universal guests, on the other hand, may go to more places in Orlando during their vacation. They may stop at Icon Park, visit other local theme parks, or just do more in terms of entertainment.
Another person we spoke to who has worked at both resorts in the past shared that they felt they could talk to Universal guests about Orlando as a whole, while Disney guests were really zeroed in on Disney and Disney alone.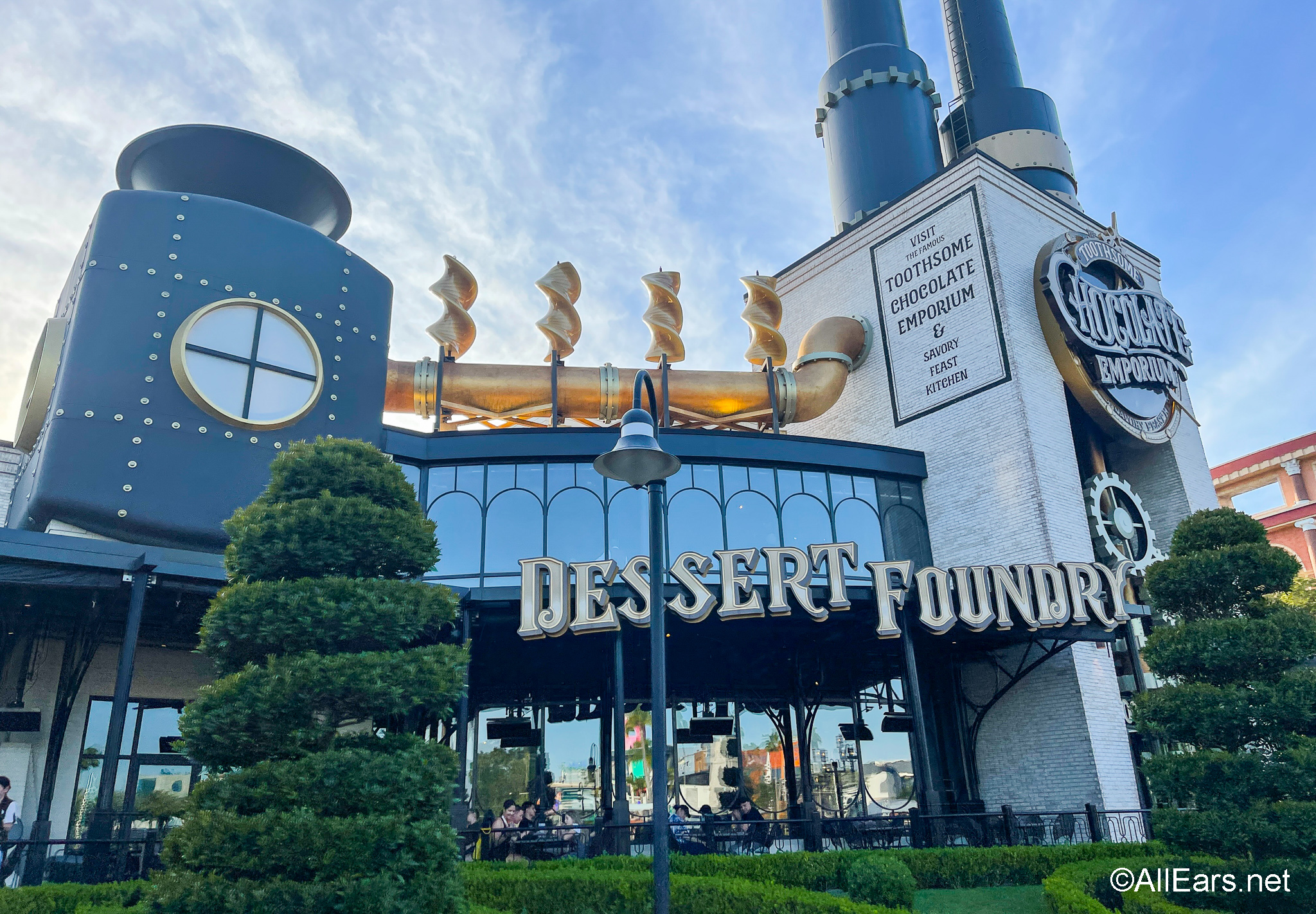 Some of this may have to do with the guests in general, their focus, their fandom, and perhaps the fact that they're spending a lot of money to go to Disney World so they want to get the most for their money.
Some of it might also have to do with Disney's clever design which tucks it away from the world and provides hotel guests with free transportation to Disney's own parks, discouraging the idea of leaving property.
Whatever the reason, Disney guests might just be a little more focused on Disney than Universal guests are focused on Universal.
Overall, when we asked one of the individuals we spoke with (who has worked at both resorts) to describe the average Disney World guest in 3 words they chose family, tourist, and matching. Universal, on the other hand, got thrill-seeking and adventurous.
That's a look at just some of the big ways Universal and Disney guests can sometimes differ. Of course, this won't hold true in all instances for all guests, and some statements are just made on personal observations our team has had. But it's still interesting to see just some of the ways guests may differ between two parks that are not far away from one another.
What do you think? Tell us in the comments! And stay tuned for more Disney and Universal news!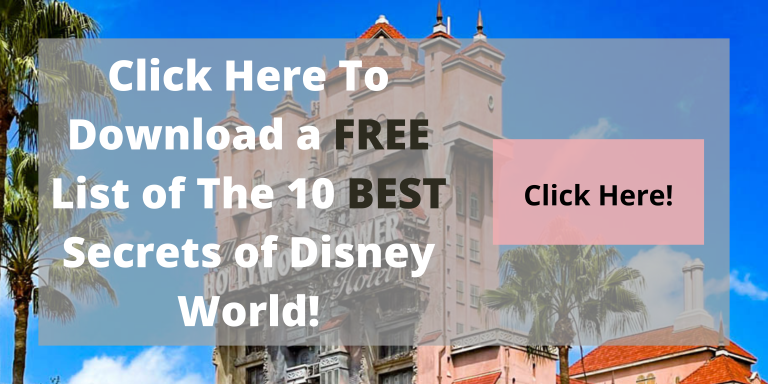 What do you think are some of the big differences between Universal guests and Disney guests? Tell us in the comments!