Setting sail on a Disney cruise can be one of the most incredible Disney vacations you'll ever experience.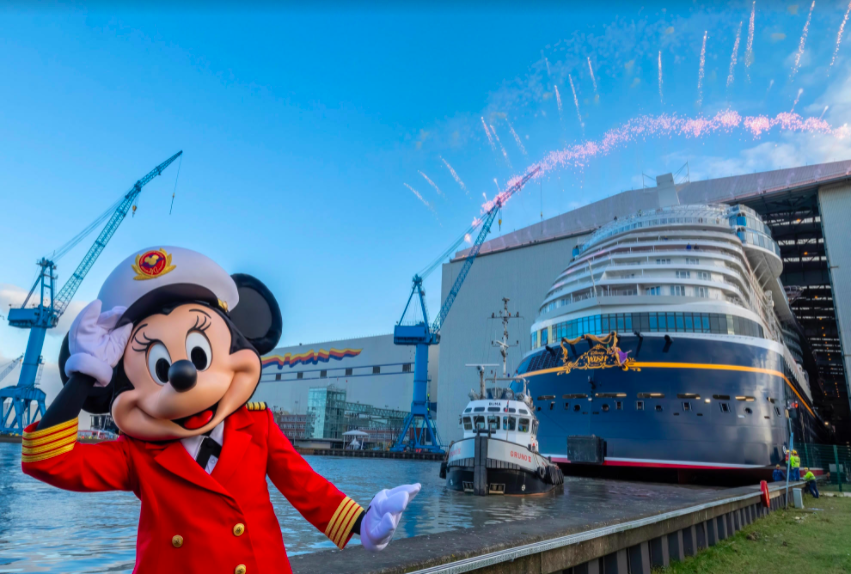 Imagine all of the magic of a Disney World trip combined with world-class travel destinations, dining, entertainment, and more — that's what awaits passengers on a Disney cruise. If you've never set sail with Disney, you might be wondering if their cruises are really all they're cracked up to be — how could they possibly compare with a trip to Disney World? Disney Cruise Line's newest ship, the Disney Wish, is preparing for its maiden voyage this July — it just might make you rethink your Disney World vacation!
The Disney Cruise Line currently features four ships, but after the Disney Wish makes its maiden voyage this summer there will officially be five ships in the fleet. Not only is this the newest Disney ship, but it's packed with the latest in cruise technology and amenities.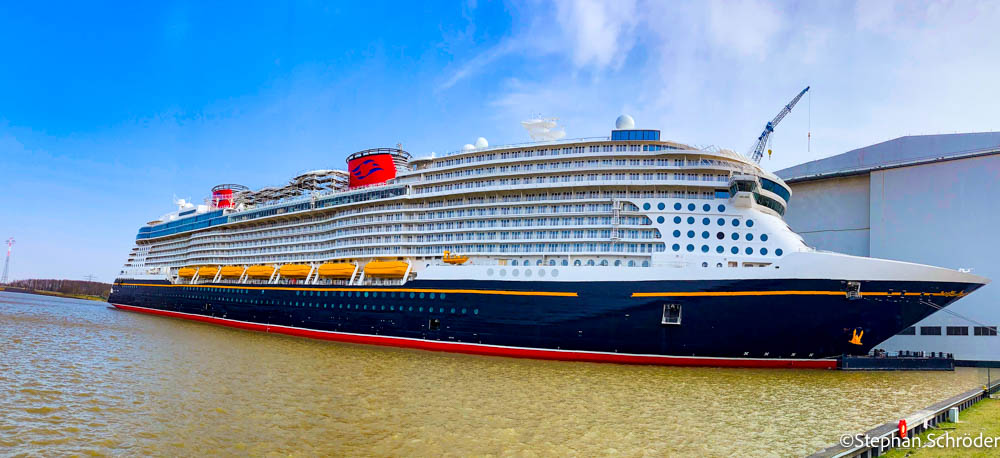 All-Inclusive
Do you ever get the feeling that while fun, Disney World vacations are just a little bit… chaotic? Just us? Well, if you do want mostly everything that comes with a Disney World vacation (characters, entertainment, and delightful dining options) without the hustle and bustle that comes with the parks — a Disney cruise is probably for you.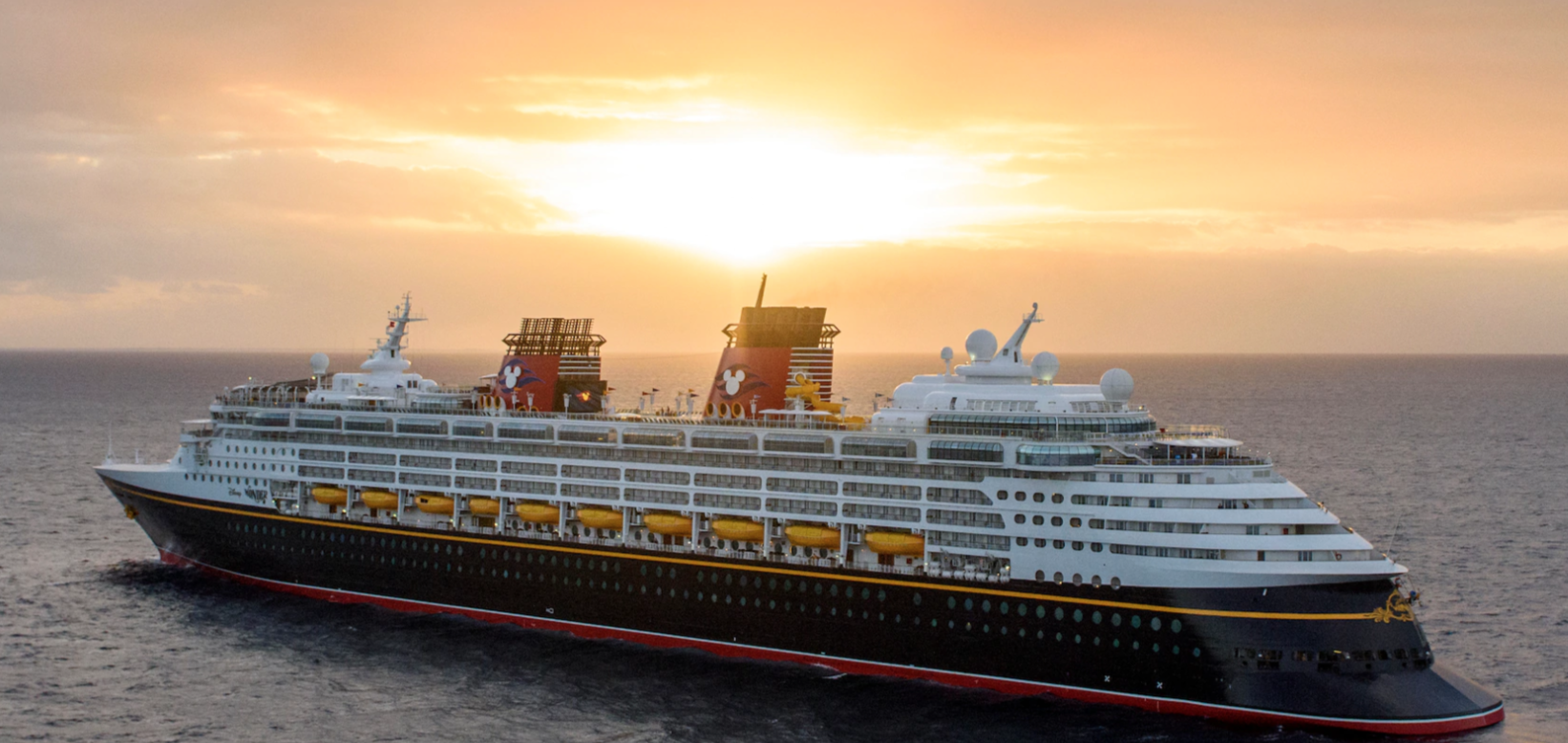 Not to mention, without add-ons like the Disney Dining Plan available, your Disney World vacation probably doesn't feel very "all-inclusive". Luckily, Disney cruises are all-inclusive — and the Disney Wish is no different. Your stateroom, all meals, snacks and ice cream, character meet and greets, plus entertainment is all included!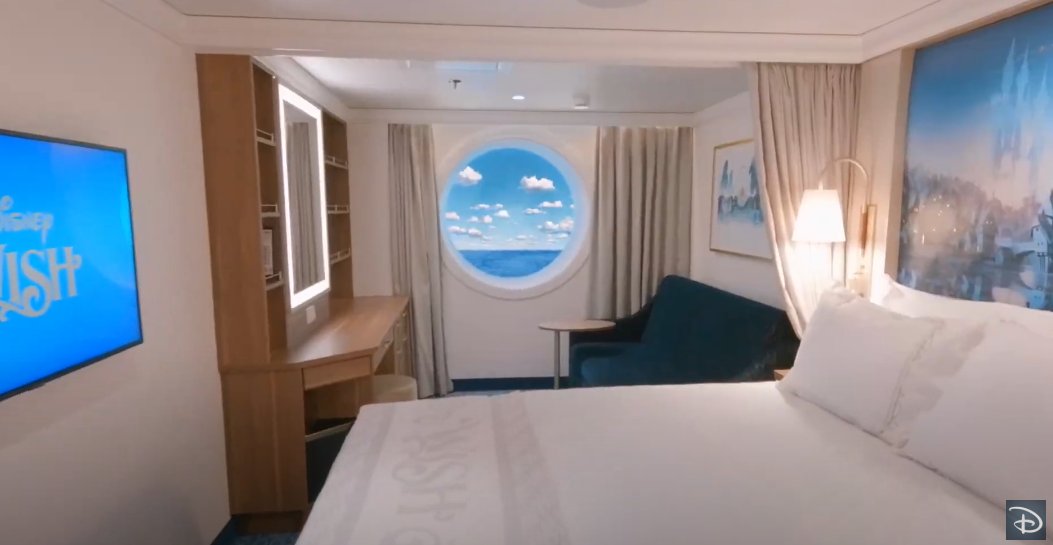 All you have to do is sit back and relax, which you can do on a whole other level thanks to the Oceaneer's Club. This kids club and child care center is available for ages 3-12 and features a Marvel Superhero Academy play area, Fairytale Hall section featuring Rapunzel, Belle, Anna, and Elsa, and the Walt Disney Imagineer Lab, where kids can learn all about Disney technology. Sounds like a win-win!
Dining Options
Dining aboard the Disney Cruise Line can be an experience in and of itself, and the Disney Wish will offer a new experience with the world's first Frozen-themed dinner show. Guests will celebrate the engagement of Queen Anna and Kristoff while dining on Norwegian cuisine at Arendelle: A Frozen Adventure.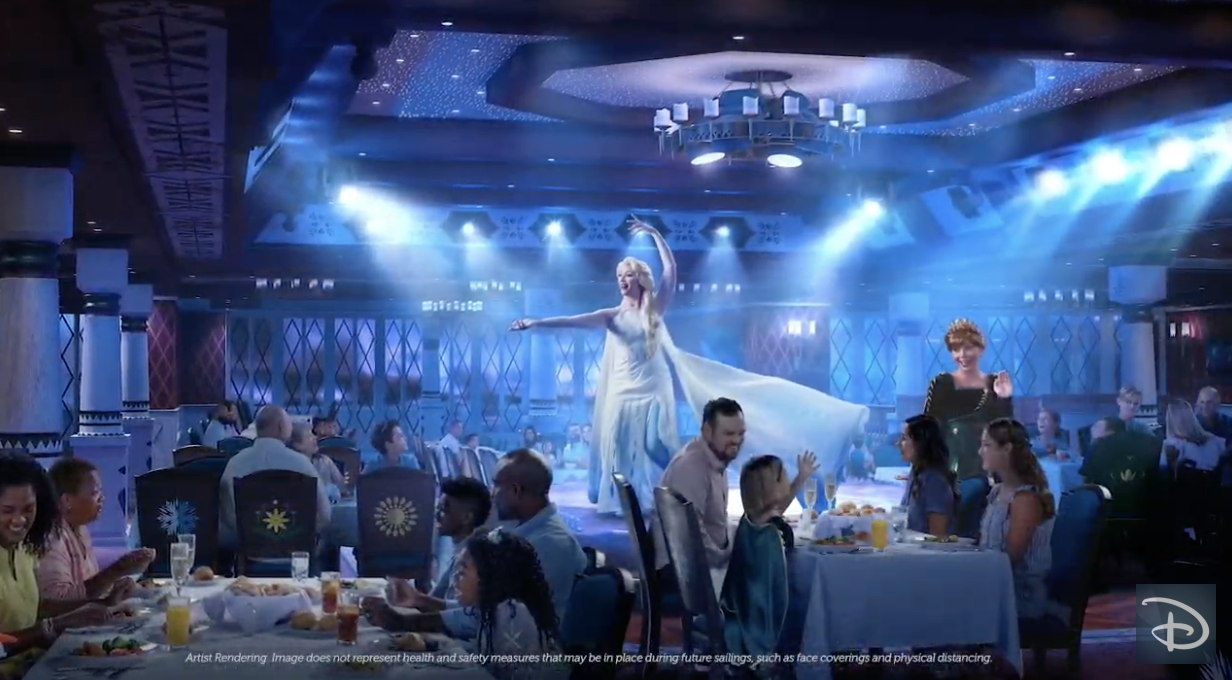 Avengers: Quantum Encounter at Worlds of Marvel promises to be a meal like no other as guests will be able to "shrink and grow objects at the push of a button as you take part in an action-packed Avengers mission that unfolds around you."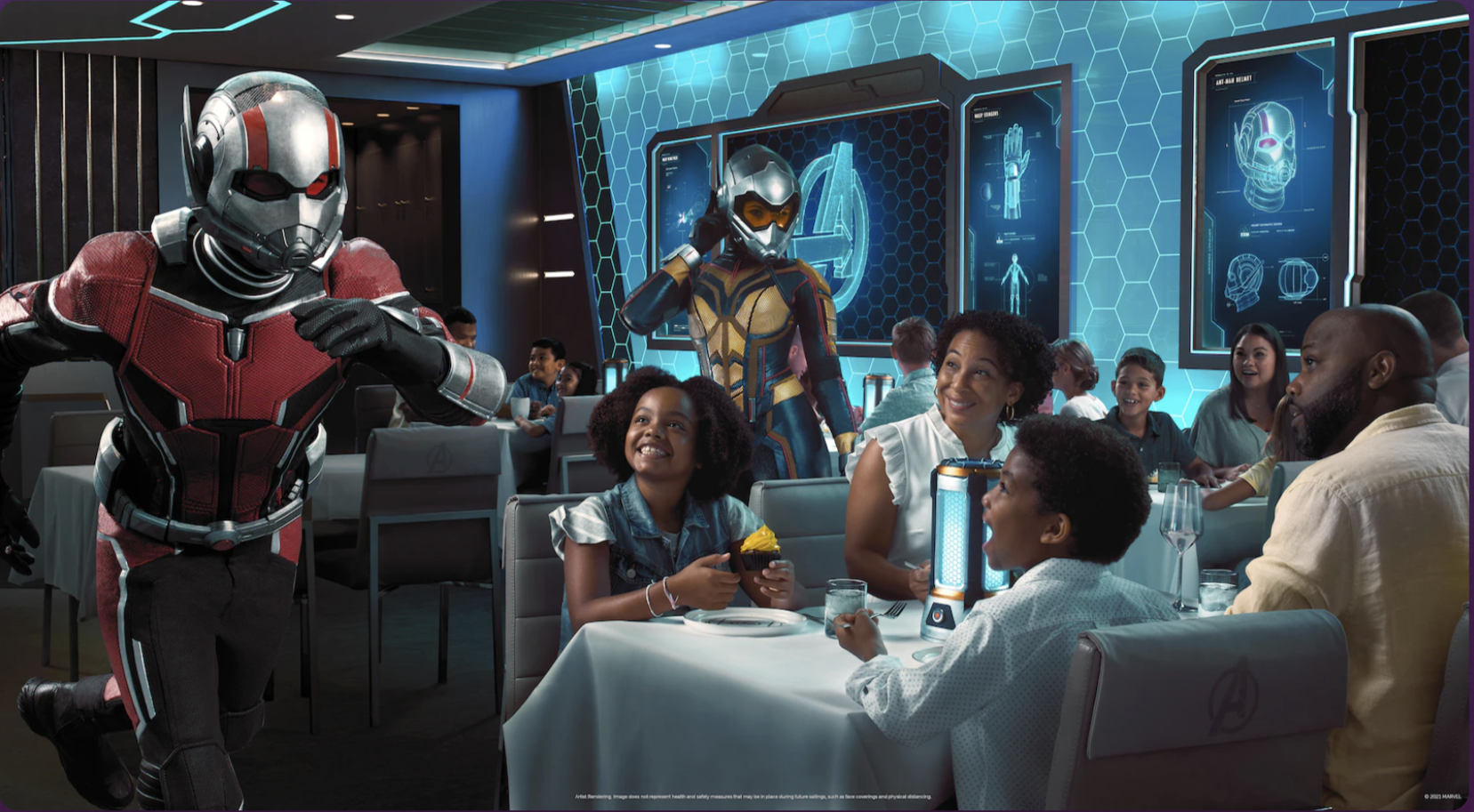 Fine dining awaits guests at 1923, while passengers will be able to get their sugar fix at Inside Out: Joyful Sweets, themed after Pixar's Inside Out. And how could we forget the Star Wars-themed Hyperspace Lounge? This adults-only spot will allow guests to kick back and enjoy offerings from a galaxy far, far away.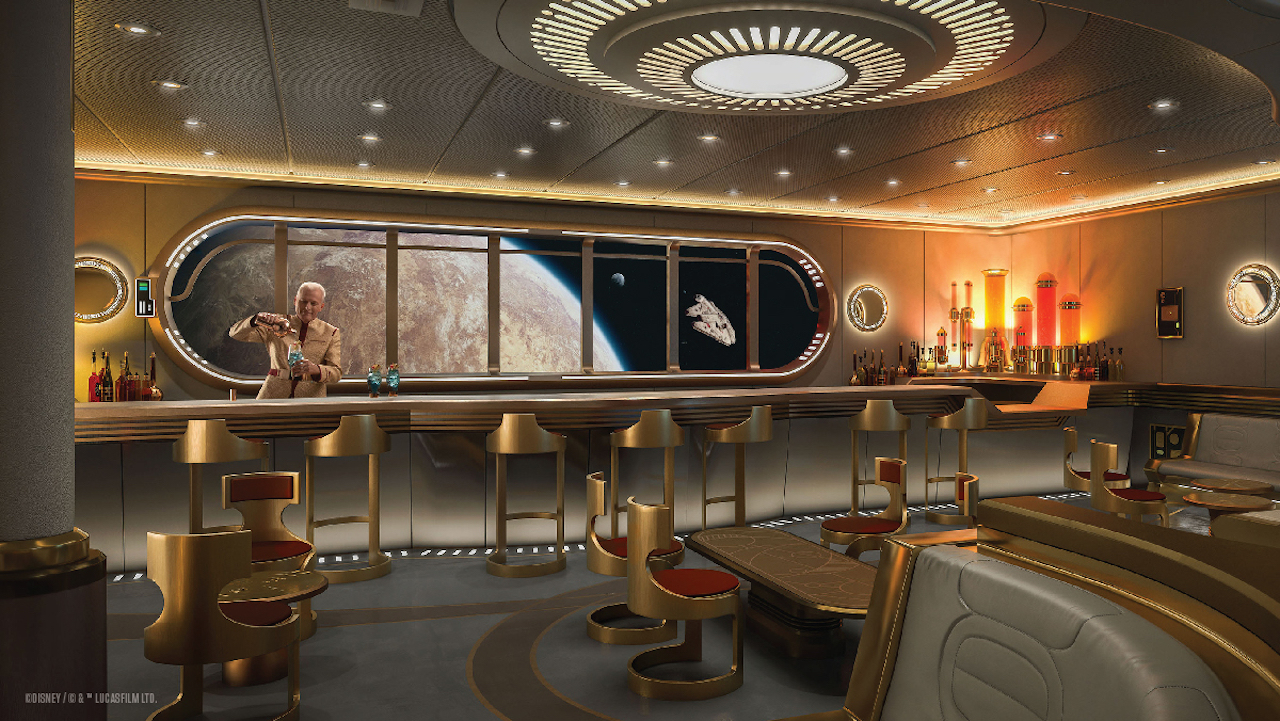 Entertainment & Recreation
The Disney Wish will also feature world-class entertainment at the Grand Hall Stage in the Atrium and Luna, an all-new entertainment space with large LED screens, bar, and stage. The Wish will feature several different shows, some based on Disney films while others — like Disney Seas the Adventure — are brand new tales.
Two new stage shows coming to the Disney Wish are The Little Mermaid, a reimagined telling of the original, and Disney Seas the Adventure, an all-new show that stars Goofy! There are also two cinemas aboard the ship, and of course — fireworks.
AquaMouse will be Disney's first-ever attraction at sea and is sort of like a water slide and water coaster combo. But, it features show scenes, lighting, and special effects, too — and stretches around the entire upper deck!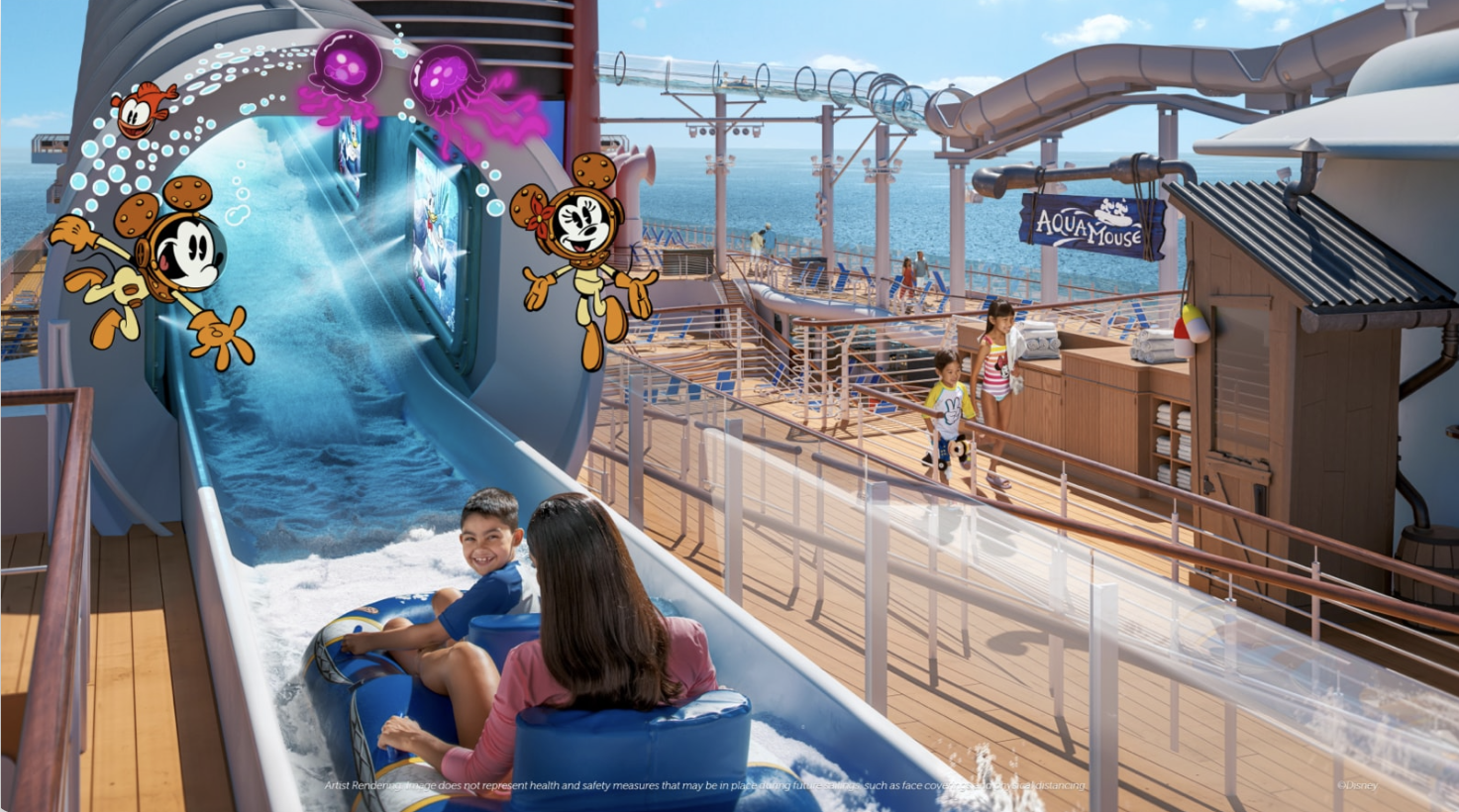 The Disney Wish will also offer an obstacle course family challenge competition called the Incredi-Games at the Hero Zone, which is also home to other free-play sports.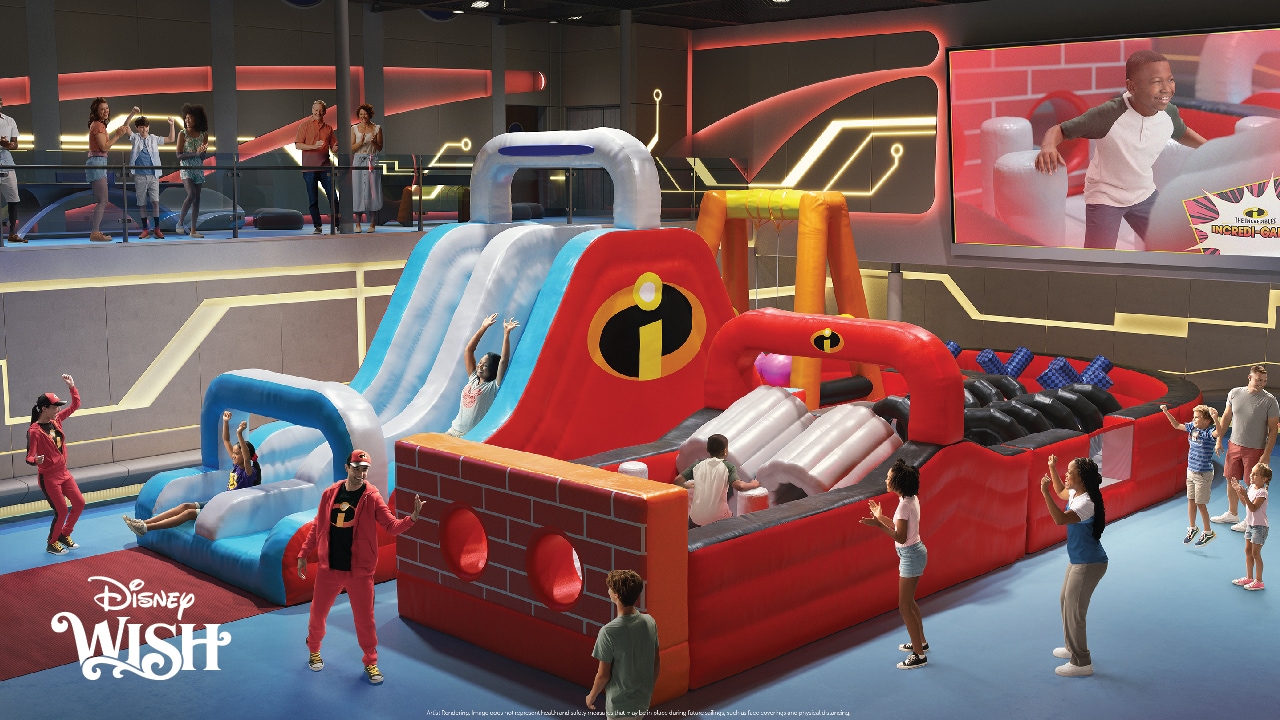 Plus, the Disney Wish boasts ten different pools and water play areas for kiddos and grown-ups alike.
There are plenty of reasons why a Disney cruise might be the perfect vacation you've been waiting for — and if you need help planning, our friends at Mouse Fan Travel can help you figure out what kind of Disney vacation is the one for you.
For the latest Disney news and more, don't forget to stay tuned to AllEars!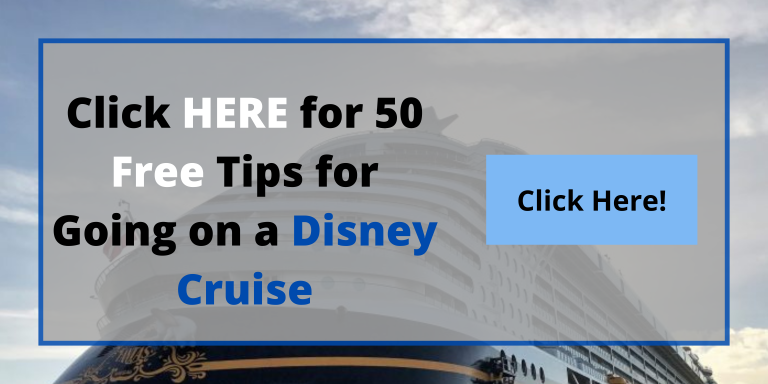 Do you have a voyage booked on the Disney Wish? Let us know in the comments!