There's nothing quite like walking into a Disney Park and hearing that distinctive music. That's when you know you're "home."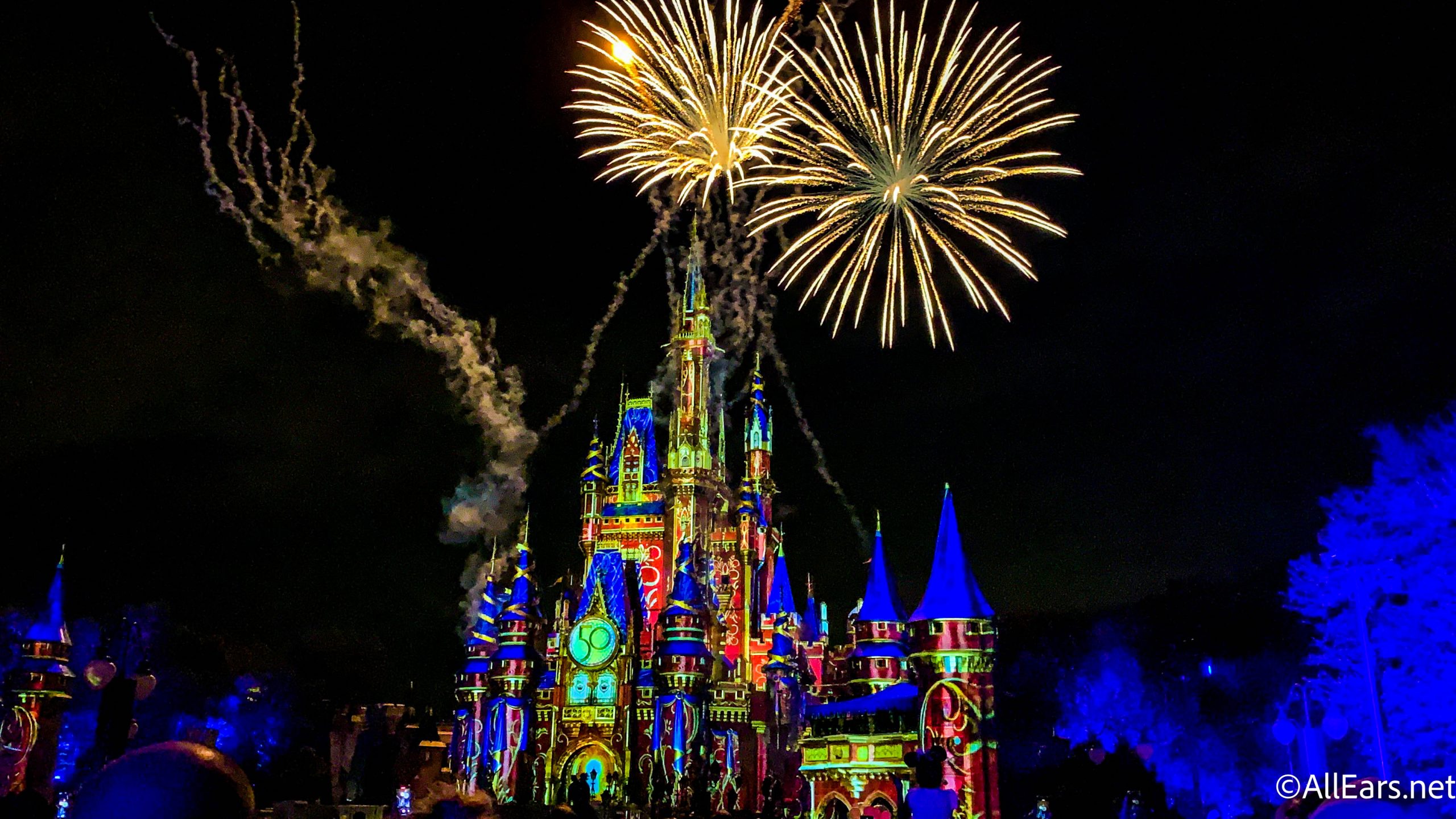 And it's not just the music you hear playing on Main Street, U.S.A. — it's also the music from your favorite Disney Parks shows and rides! In our quest to find the BEST Disney Parks songs, we asked our readers (that's YOU!) what your favorite songs are. Here's what you said!
We asked our readers on our Facebook page (if you give us a like you can share your opinion in the future!) and asked, "In your opinion, what's the BEST Disney Parks song of all time?"
"(Yo Ho) A Pirate's Life for Me"
One of the most popular responses from our readers was the classic "(Yo Ho) A Pirate's Life for Me" from the iconic Pirates of the Caribbean ride! Even if you're listening from home, the second you hear the first "yo ho" you can practically smell that pirate water. Mmm, chlorine.
There are FIVE different versions of Pirates of the Caribbean around the world, and you can find them at Disney World, Disneyland, Tokyo Disneyland Paris, and Shanghai Disneyland. The iconic song was written in 1967 by George Bruns, with lyrics by Xavier Atencio.
"Grim Grinning Ghosts (The Screaming Song)"
Of course, the spookily cheerful Haunted Mansion theme song made the list! Did you ever doubt our readers? The official name of the song is "Grim Grinning Ghosts (The Screaming Song)," and it was composed by Buddy Baker, with lyrics by Xavier Atencio (who also wrote "A Pirates Life for Me!") in the late 1960s.
Different variations of "Grim Grinning Ghosts" can be heard in each Haunted Mansion ride throughout the world, and the title is based on the poem Venus and Adonis by William Shakespeare!
"There's a Great Big Beautiful Tomorrow"
Talk about a Disney song that you'll be humming all day! This classic Disney song was written for the Carousel of Progress at the 1964 New York World's Fair by Richard and Robert Sherman, with vocals by Rex Allen (who also voices the animatronic host of the ride).
The Carousel of Progress moved to Disneyland in 1967, followed by its move to Magic Kingdom in 1973, where you can still enjoy the ride today. Just understand that you'll be singing the catchy song allllll day.
Main Street Electrical Parade
A lot of readers noted that the Main Street Electrical Parade music is a favorite! One reader said that this parade "kickstarted a lifelong interest in electronic music that still guides my tastes to this day." The nighttime parade originated in Disneyland in 1972, making its way to Magic Kingdom in 1977. 
The Main Street Electrical Parade's main theme song is "Baroque Hoedown" by Jean-Jacques Perrey and Gershon Kingsley, and it's been rearranged and updated several times over the years. The parade will return to Disneyland in Spring 2022!
"Happily Ever After" Theme Music
Many readers mentioned the theme music for the "Happily Ever After" fireworks show as one of the best, even though the show was officially retired from Disney World in 2021. One of our readers said, "'The Happily Ever After' theme music is my current favorite. I still have chills every time I think of the music. It was fireworks perfection."
The music for Happily Ever After was written by Adam Watts, Melissa Pierce, and Andrew Dodd, performed by Angie Keilhauer and Jordan Fisher, and it was actually adapted from Hong Kong Disneyland's 10th anniversary celebration. Thankfully, Disney has uploaded a video of the show so you can listen whenever you want!
"One Little Spark"
"One Little Spark" was super popular for our readers! This song is featured on the Journey Into Imagination ride in EPCOT, and it was composed by the Sherman Brothers. "One Little Spark" was actually removed from the attraction when it was renovated in 1998, but the song came back when negative feedback caused Disney to renovate the ride again.
You can now hear "One Little Spark" on Journey Into Imagination with Figment, with some verses actually sung by our favorite purple dragon.
"The Tiki Tiki Tiki Room"
🎶 In the tiki tiki tiki tiki tiki room, in the tiki tiki tiki tiki tiki room🎶 Warning: This song WILL get stuck in your head. For a long time. "The Tiki Tiki Tiki Room" was composed by the Sherman Brothers (of "One Little Spark") for the Enchanted Tiki Room in 1963. One reader said that this song "get[s] stuck in my head every time I do the Tiki Room or even if I go to Aloha Isle."
You can STILL hear this song at the Enchanted Tiki Room in Disneyland and Magic Kingdom! Just be careful not to annoy everyone around you by singing it for the rest of the day.
EPCOT IllumiNations: Reflections of Earth
Many of our readers mentioned the music from the now-retired IllumiNations: Reflections of Earth nighttime show in EPCOT as a favorite, especially the finale song "We Go On," sung by Kellie Coffey and composed by Gavin Greenaway. This show ran from 1999 to 2019, and there are a LOT of fans out there.
IllumiNations was later replaced by EPCOT Forever, followed by Harmonious. Still, you can listen to the song as many times as you like thanks to Disney!
"Zip-a-Dee-Doo-Dah"
And finally, a majorly popular Disney Parks song for our readers is "Zip-a-Dee-Doo-Dah," which you can currently hear on Splash Mountain and in some areas of Magic Kingdom.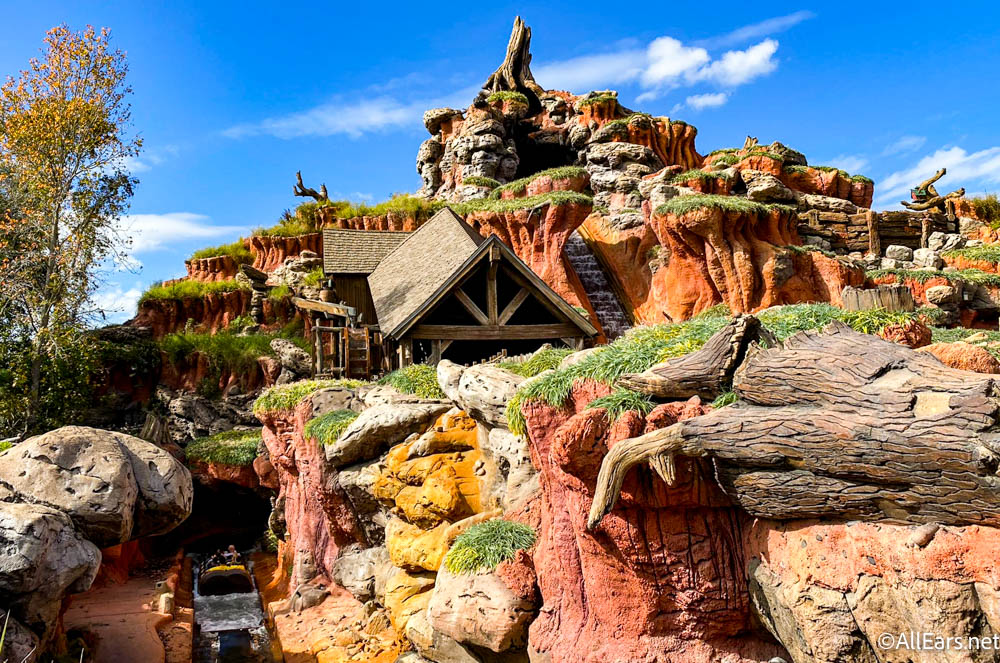 Splash Mountain opened in Magic Kingdom in 1992, and Disney recently announced plans to renovate the ride to be themed after Princess and the Frog, so we're excited to see what songs are featured next!
Stay tuned to AllEars for more Disney reader responses, and visit our Facebook if you want to join in on the fun!
What's YOUR favorite Disney Parks song? Tell us in the comments!
Join the AllEars.net Newsletter to stay on top of ALL the breaking Disney News! You'll also get access to AllEars tips, reviews, trivia, and MORE! Click here to Subscribe!