We know we talk about Walt Disney World's restaurants pretty much all the time, but buckle up because we need to take a moment to talk about Universal Orlando.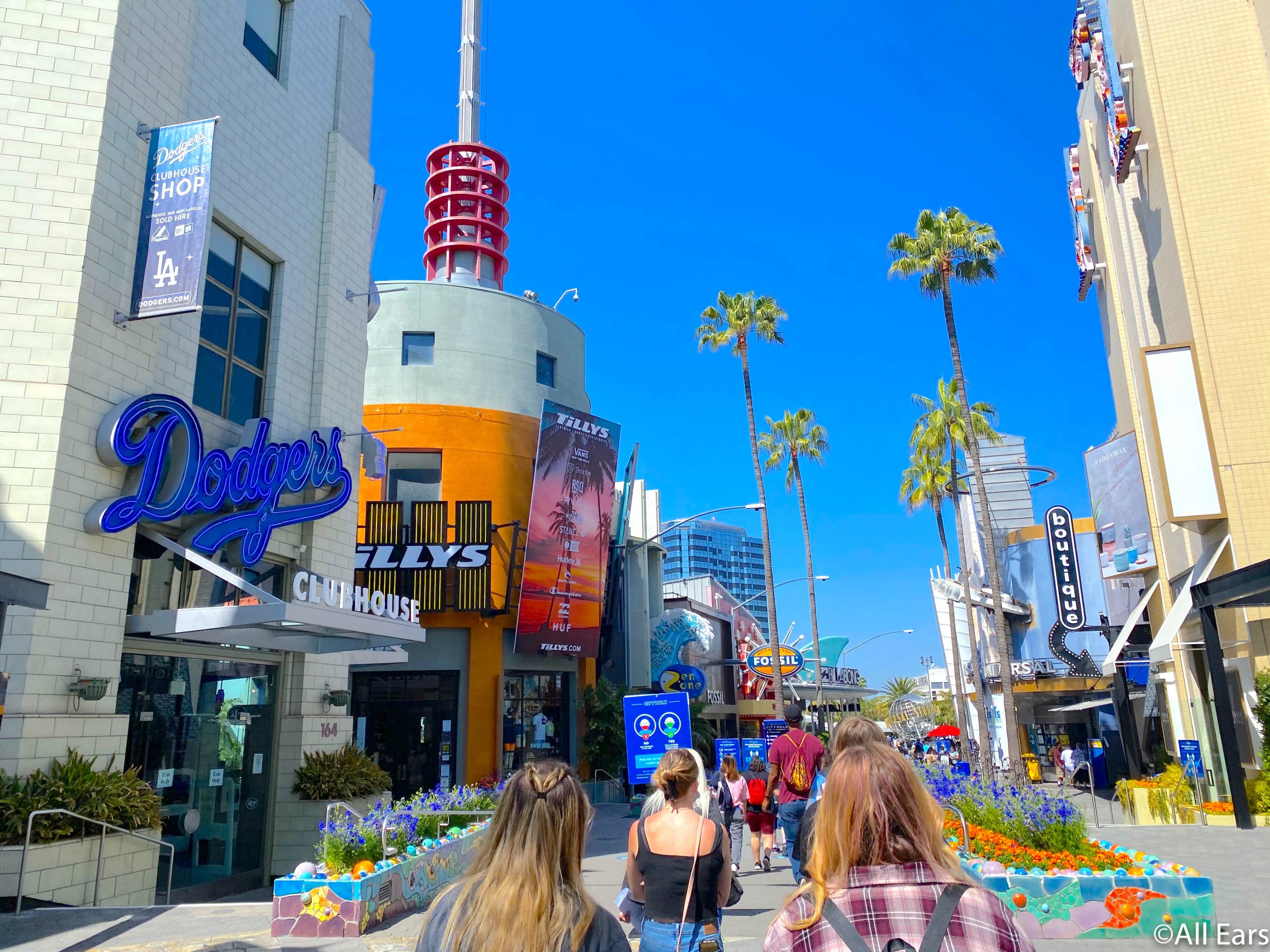 Some of you (not naming names here) have been spreading a rumor that Universal has bad food! 👀 We beg to differ, and we need to address the fact that the parks not only have GREAT restaurants and snacks, but you might even head over to Universal Orlando instead of Disney World for certain dining options!
To prove our point, we're talking about some of the best eats you can find across the parks and CityWalk — because Universal's dining deserves some extra TLC!
Restaurants
Universal Parks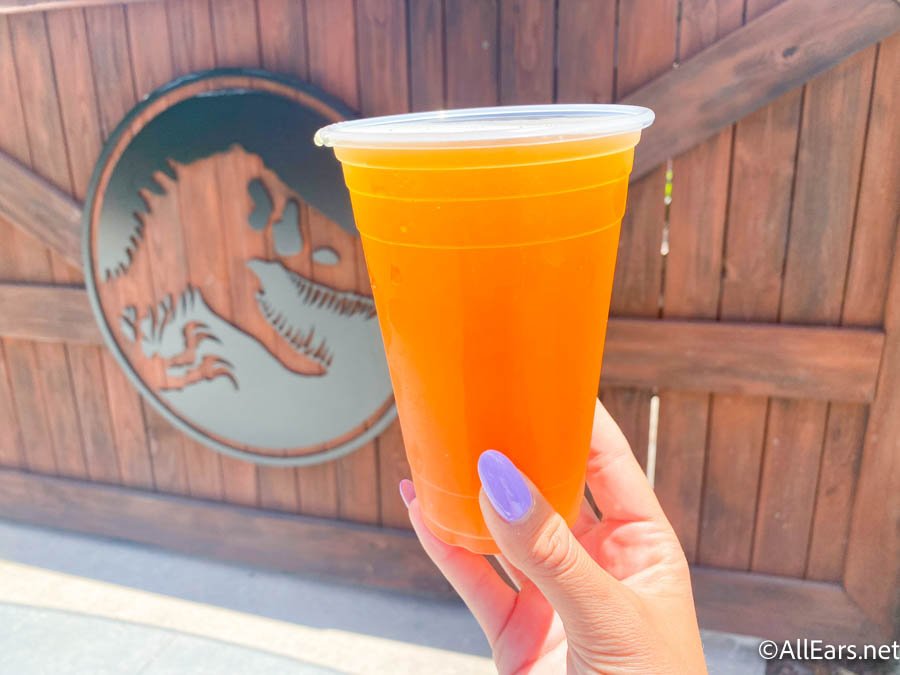 Mythos
One of the BEST restaurants in Universal Studios Florida is actually right as you walk into the park! Mythos is located in the Lost Continent with a menu mixed with Mediterranean, Asian, AND American items for guests to try! The atmosphere makes it seem like you're under the sea in Poseidon's realm with rock formations as the design and light fixtures that look like sea anemones.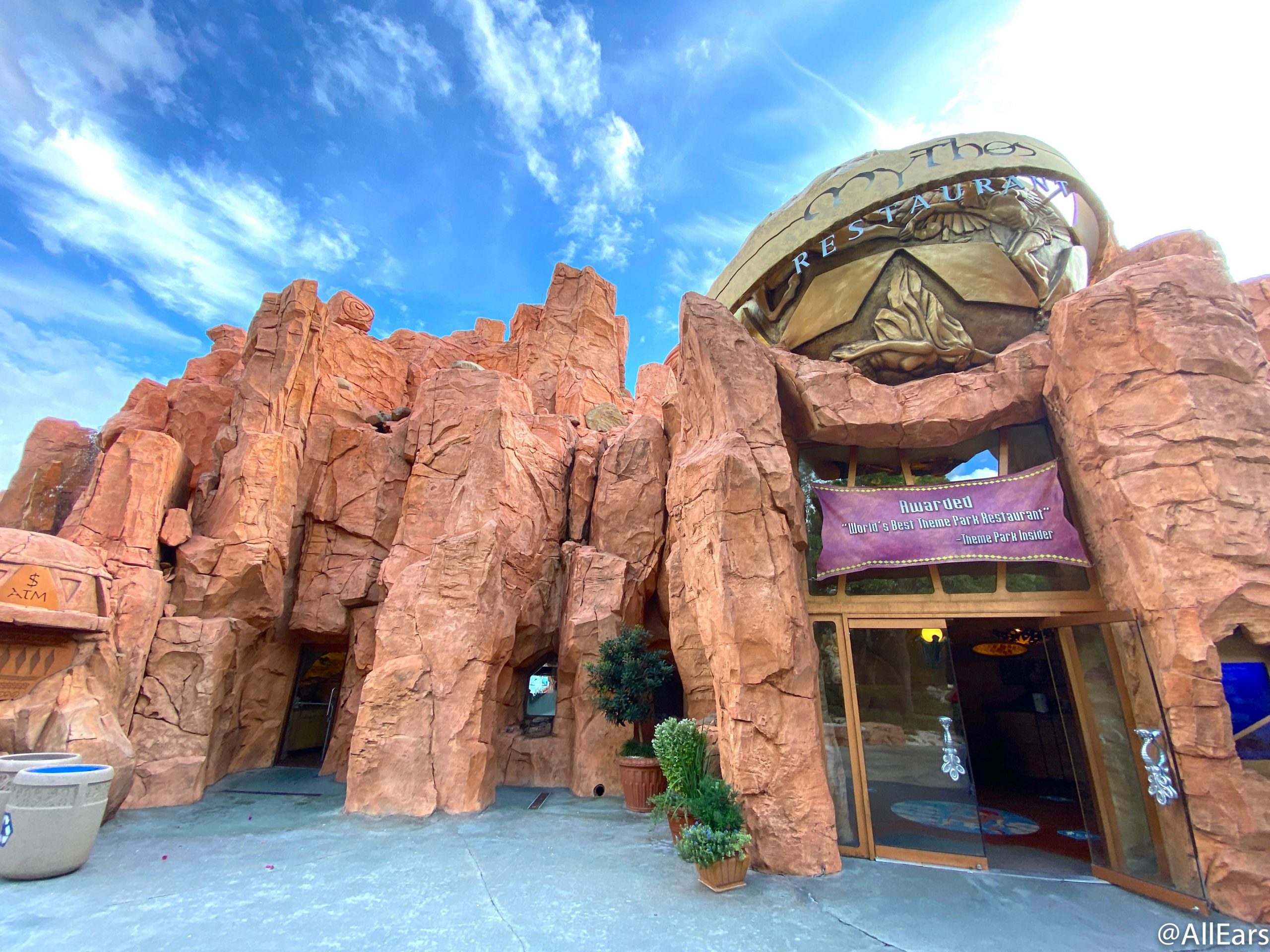 And the food? It's so good that you'll want to keep coming back to Mythos time and time again.
Confisco Grille
There are a couple of hidden gems in the parks, and Confisco Grille is definitely one of them! While the restaurant might not seem like much on the outside, the menu has received recent updates that makes it a must-visit location! You can find AWESOME items like the Pork Belly Banh-Mi Sandwiches and Sweet and Sour Sticky Ribs.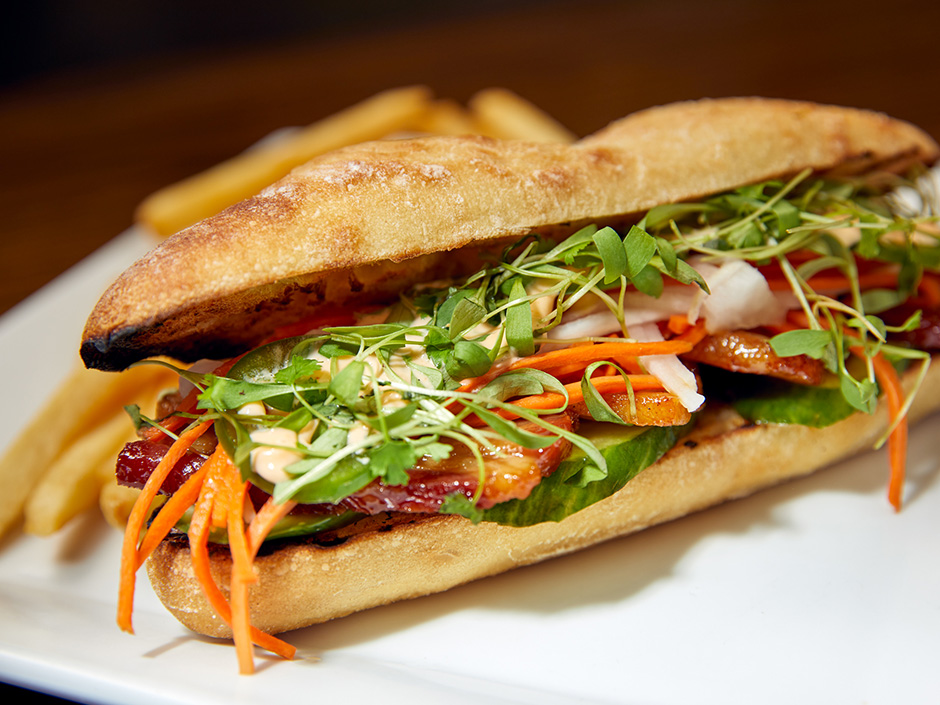 And just around the back, you can find the connecting Backwater Bar for a few extra bites and cocktails.
Lombard's Seafood Grille
We're calling all seafood fans because Lombard's Seafood Grille might easily become your all-time favorite restaurant in Universal Orlando! You can find giant lobster rolls, juicy lobster, hearty helpings of shrimp, and more. The atmosphere feels like an old ship with an iron framing and dark colors in its design, paired with that beautiful view of the lake in Universal Studios Florida!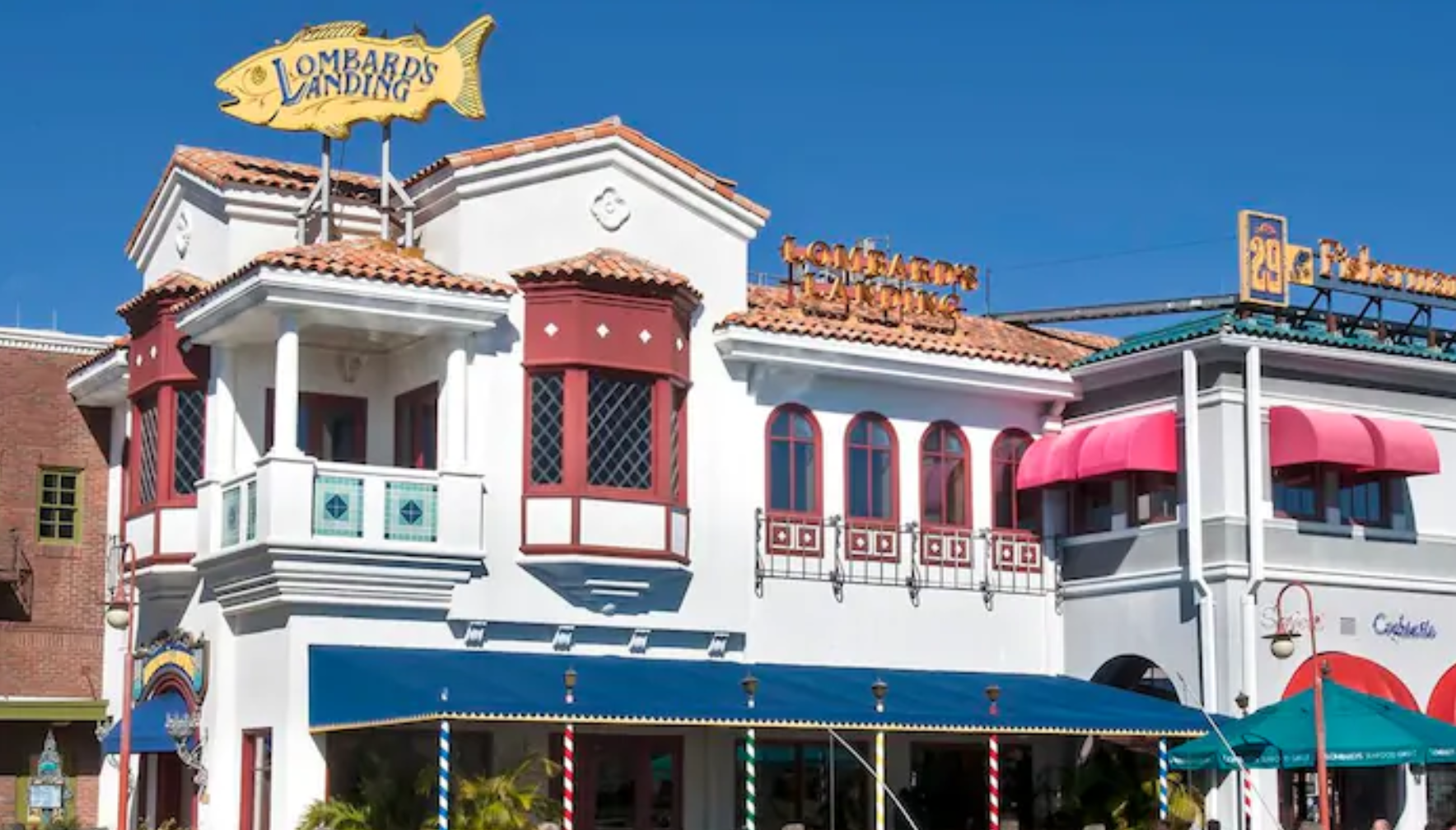 Bonus: the San Francisco Pastry Company is right next door with all sorts of desserts you can indulge in after dinner!
Finnegan's
Beer and fish and chips? Yup, Finnegan's is basically a place you'll have a GREAT time with your family and friends! The Irish pub has a menu of eats like shepherd's pie, as well as themed burgers so everyone can find something they like. The atmosphere is a blast, usually filled with laughter and fun (which is a major plus in our opinion).
Finnegan's is also one of the few restaurants open late for Halloween Horror Nights. If you need to take a break from all the scares, there's no better place to do just that during the event!
Leaky Cauldron
If you're looking for a quick bite before hopping around the parks, the Leaky Cauldron is also a great place to snag some British fare! The restaurant in the Wizarding World of Harry Potter has its fish flown in fresh every day, making it a fantastic meal. The environment lets you step right into the books and films with its atmosphere, along with menu items that will make you feel like you could be dining with Harry, Ron, and Hermione.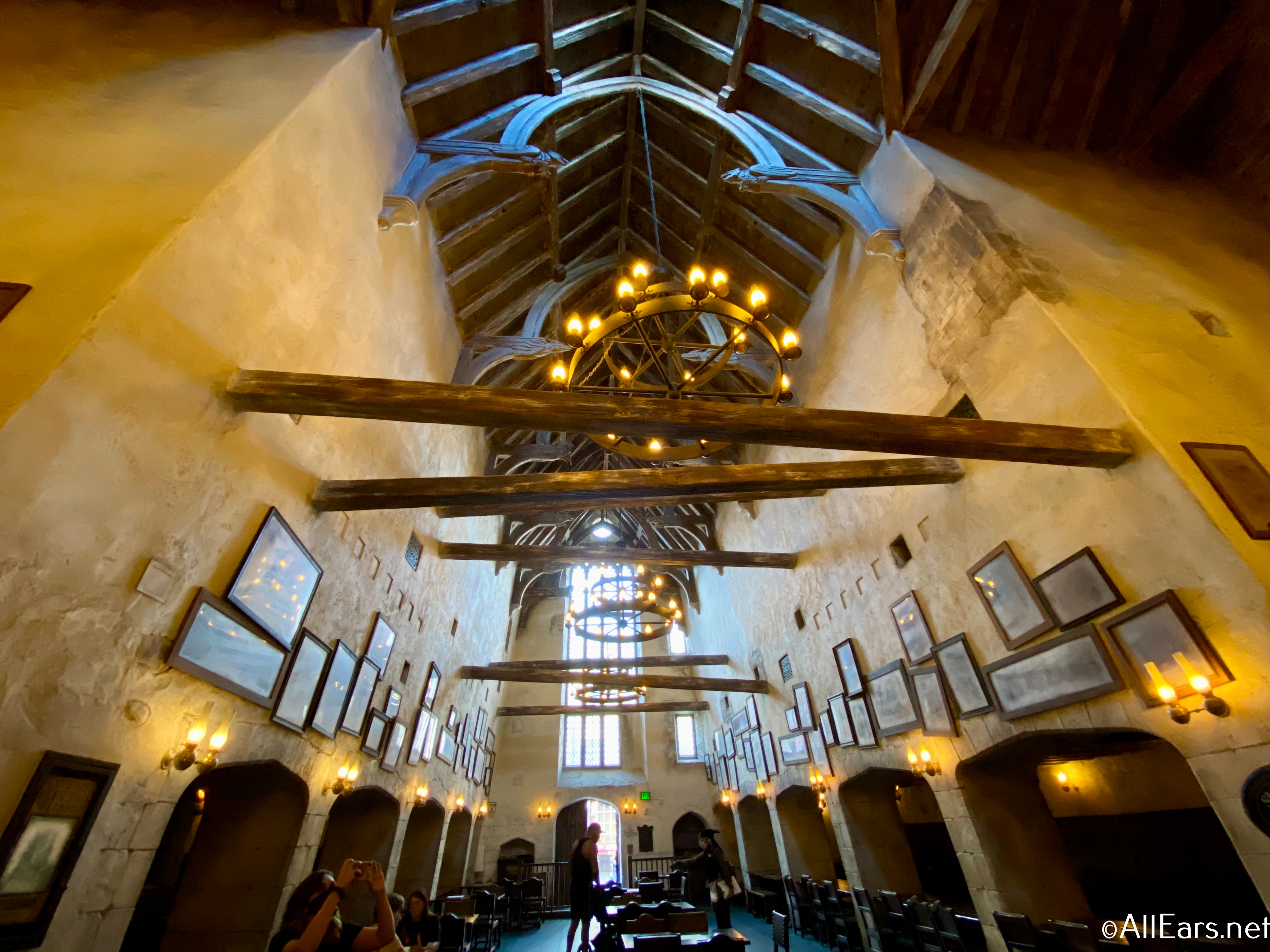 Plus, you'll be right in the heart of Diagon Alley, so you can hop over to Gringotts or stop by the line-up of stores after your meal!
The Today Cafe
After the Beverly Hills Boulangerie disappeared from Universal Orlando, The Today Cafe replaced it in Universal Studios Florida. The updated quick service location made an entrance with fresh and delicious ingredients on its menu, making it an underrated location!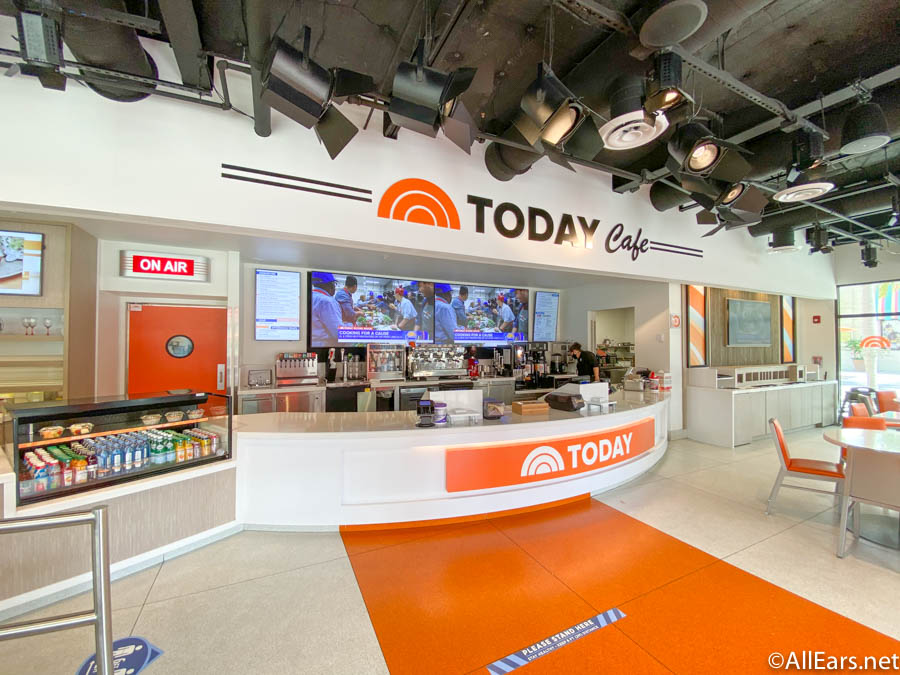 You can find salads, sandwiches, and more that are made with mixed greens and quality meats! Plus, we recommend snagging a fresh cup of espresso while you sit and watch clips from The Today Show as you eat your meal.
Universal CityWalk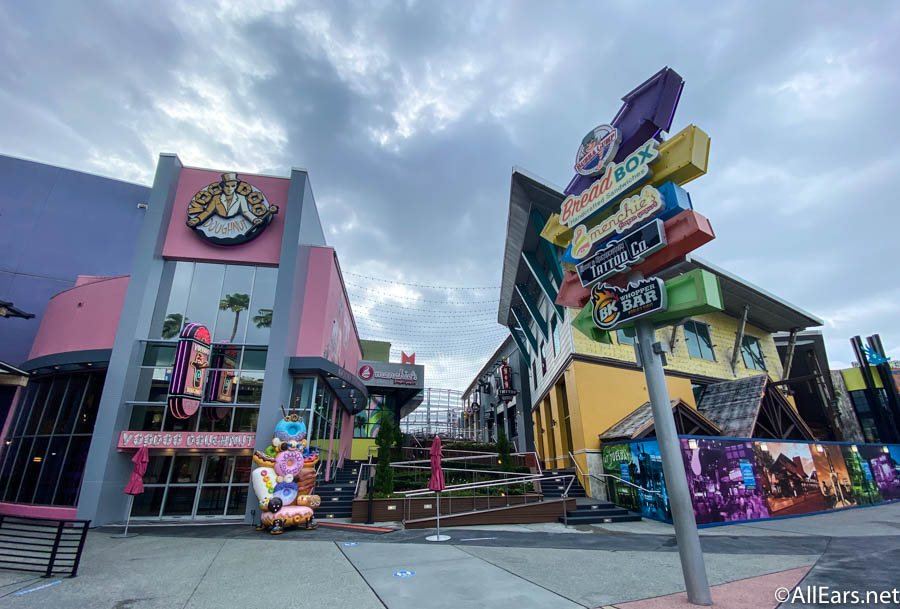 Jimmy Buffet's Margaritaville
Looking for a great time with killer margaritas and mind-blowing Volcano Nachos? Then you're going to want to head to Jimmy Buffet's Margaritaville along the Universal CityWalk strip after your day in the parks! The environment is super chill with an island vibe that will make you want to keep the evening going and keep the drinks coming.
While this is a great evening out for a date night or friends' meet-up, it's still a blast for families as well!
Cowfish
If you can't decide between sushi or burgers, then Cowfish is the perfect restaurant for you because you can have it ALL whenever you visit the Universal CityWalk location! The menu has everything from sashimi to jalapeño bacon burgers, so you can mix and match with your whole table. It's perfect for splitting things with your party members, so you can try a little bit of everything during your meal!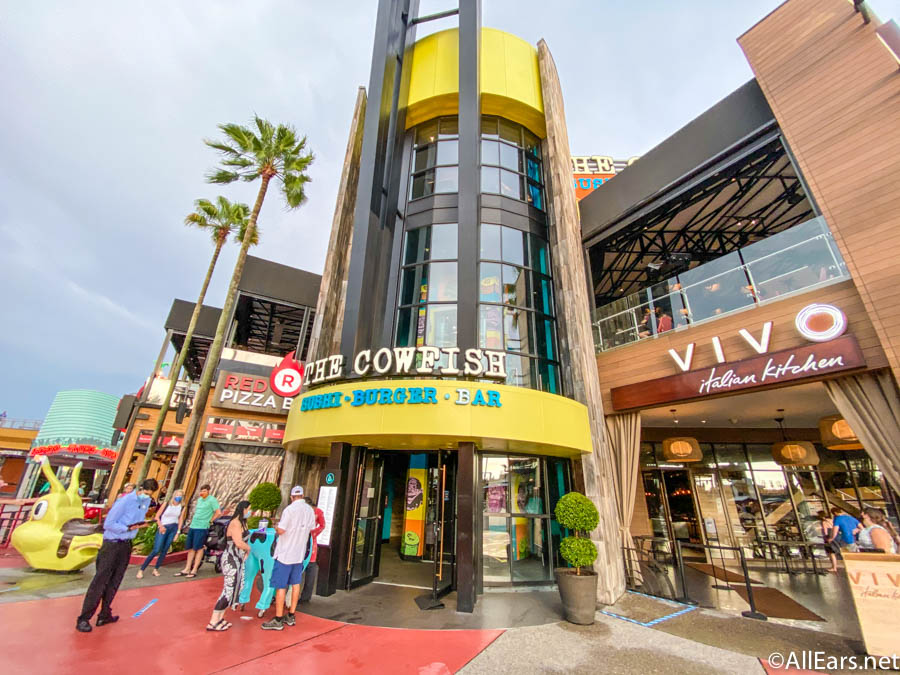 It's one of our team's all-time favorite spots in Universal Orlando because of the dual menu. We highly recommend stopping by during your next visit!
Snacks and Dessert
Universal Parks
Nestled into the Simpsons section of Universal Orlando, you'll find MASSIVE treats at Lard Lad Donuts! The most popular item on the menu is the Big Pink frosted donut that is basically a meal on its own. Plus, you can order it with ice cream to make the ultimate donut sundae that you can share with everyone you're vacationing with in Universal!
We're sure that you'll make Homer proud by ordering one of these!
Florean Fortescue's Ice Cream Parlour
Ice cream in the parks is great and all, but Florean Fortescue's takes its sweet treats to the NEXT LEVEL. Since the ice cream parlour is located in the Wizarding World of Harry Potter, that means the flavors are extra magical. You can try Early Grey & Lavender, Strawberry & Peanut Butter, Sticky Toffee Pudding, Clotted Cream, and a whole lot of other unique ice creams!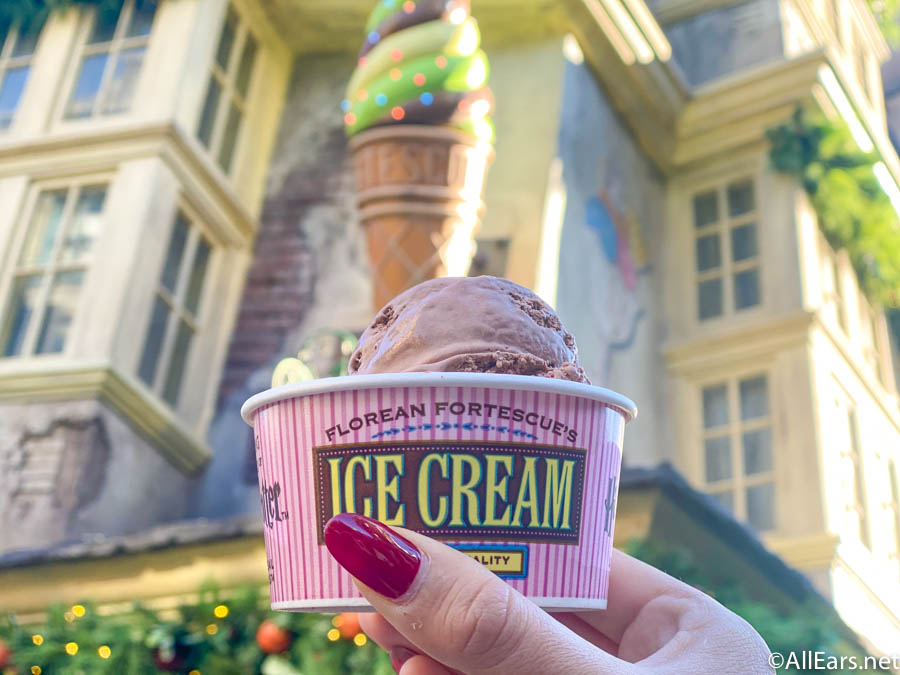 But Florean Fortescue's isn't the only spot with must-have snacks…
All Iterations of Butterbeer
The Butterbeer kiosks and the Hopping Pot are basically the crown jewels of the Wizarding World of Harry Potter! You're going to want to take the time to try not only one kind of Butterbeer, but all 5 kinds instead! The parks have regular Butterbeer…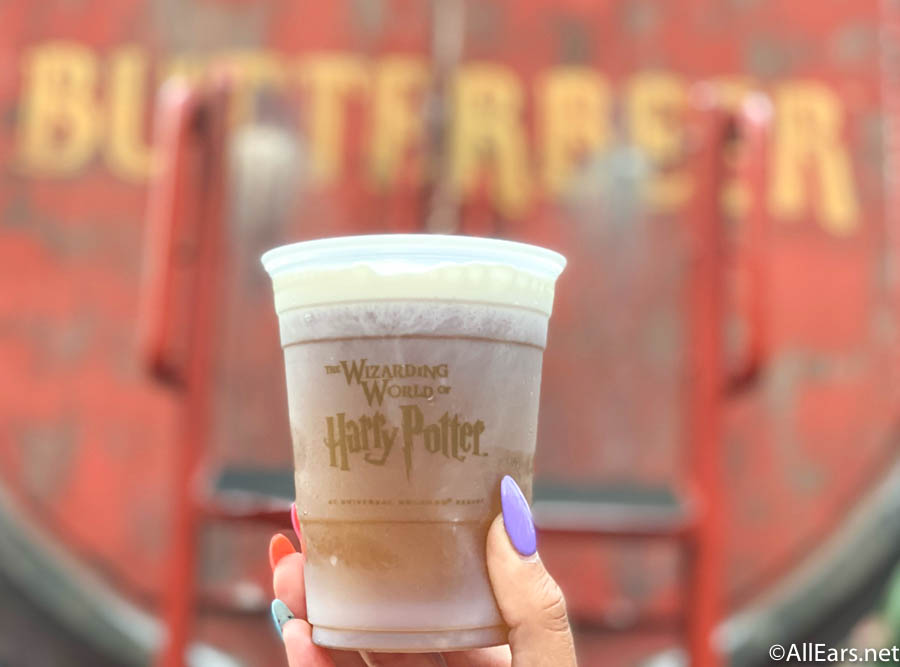 …Frozen Butterbeer…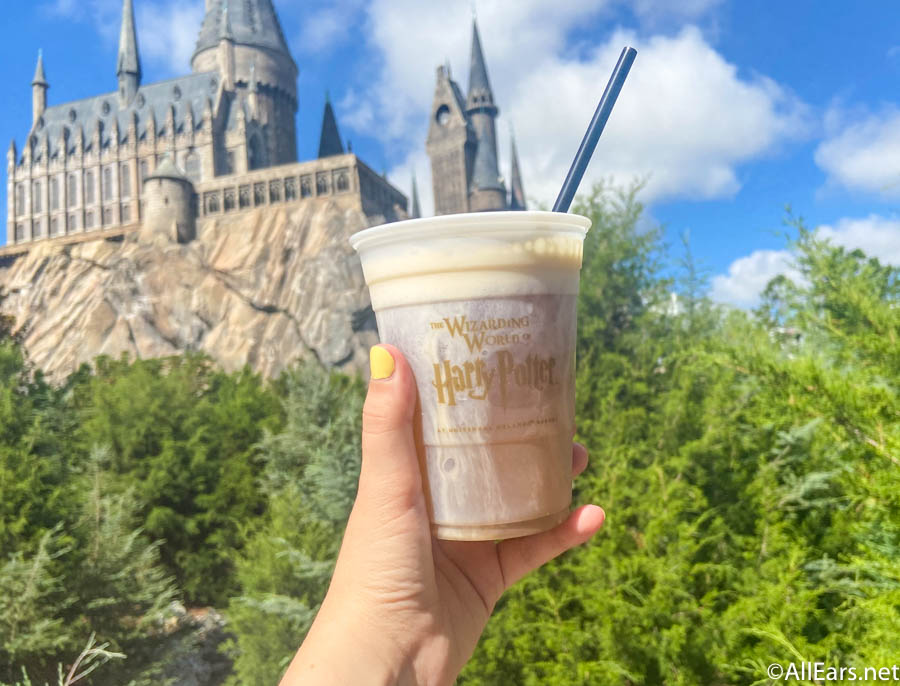 …and Hot Butterbeer in the Fall!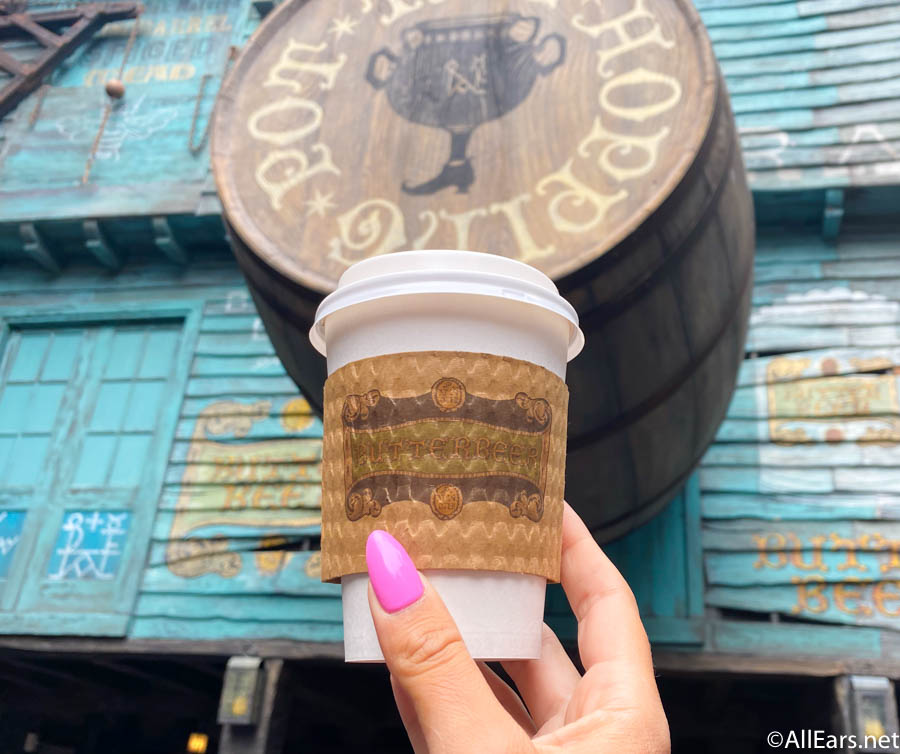 Plus, you can find Butterbeer Ice Cream at Florean Fortescue's and Butterbeer Fudge at sweets shops like Honeydukes and Sugarplum's!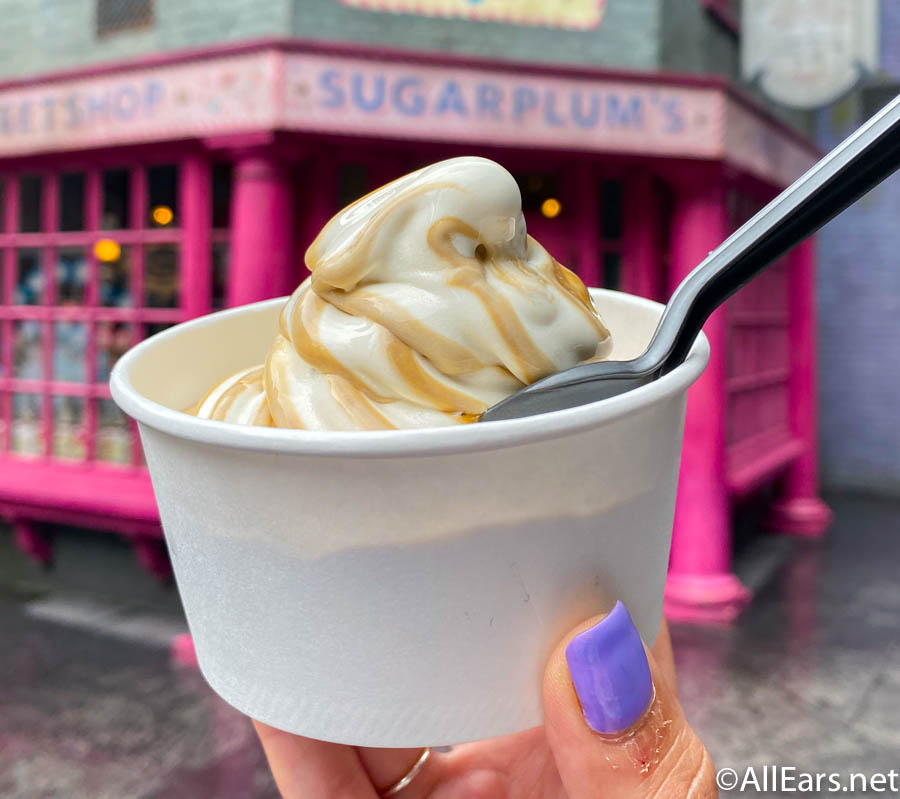 We're definitely sensing a Butterbeer snack crawl in your near future!
Central Park Crèpes
It might not seem like much, but the newest quick service crèpe stand in Universal is actually delicious! Central Park Crèpes comes with both sweet and savory options, as the crèpes are freshly made in front of you upon ordering. A few of the combinations we've tried are chicken and goat cheese, strawberry and Nutella, and lemon and blueberry!
Brookies
I will live and die on my soapbox, talking about Universal's Brookies! These snacks might seem pretty simple, but the San Francisco Candy Factory and Studios Sweets bake them to perfection with a wonderful combination of cookie and brownie with every bite. We recommend putting down the churros and pretzels and picking up a Brookie instead!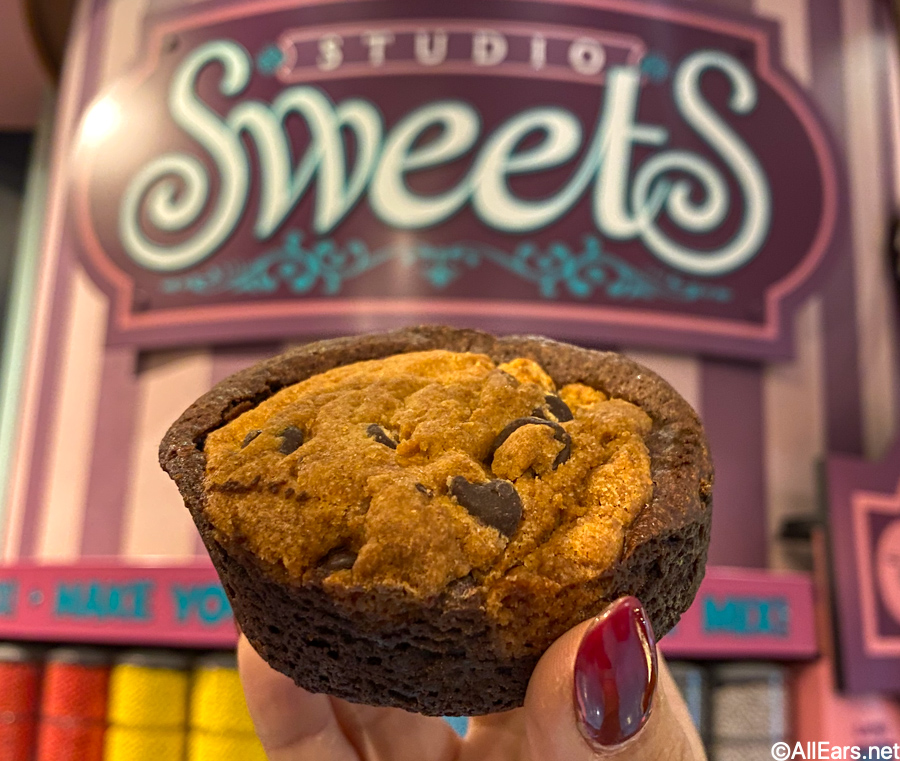 Trust us — you'll thank us later. 😉
Pizza Fries
The almighty Pizza Fries are a fan-favorite amongst Universal visitors. They aren't available year-round, but they DO make an appearance in the Fall around the start of Halloween Horror Nights! You can usually find them over at Louie's Italian Restaurant during the day and other kiosks in the evening during the Halloween event. The crispy fries, melty cheese, pepperoni, sausage, and sprinkle of parmesan on top will honestly have you drooling just looking at them!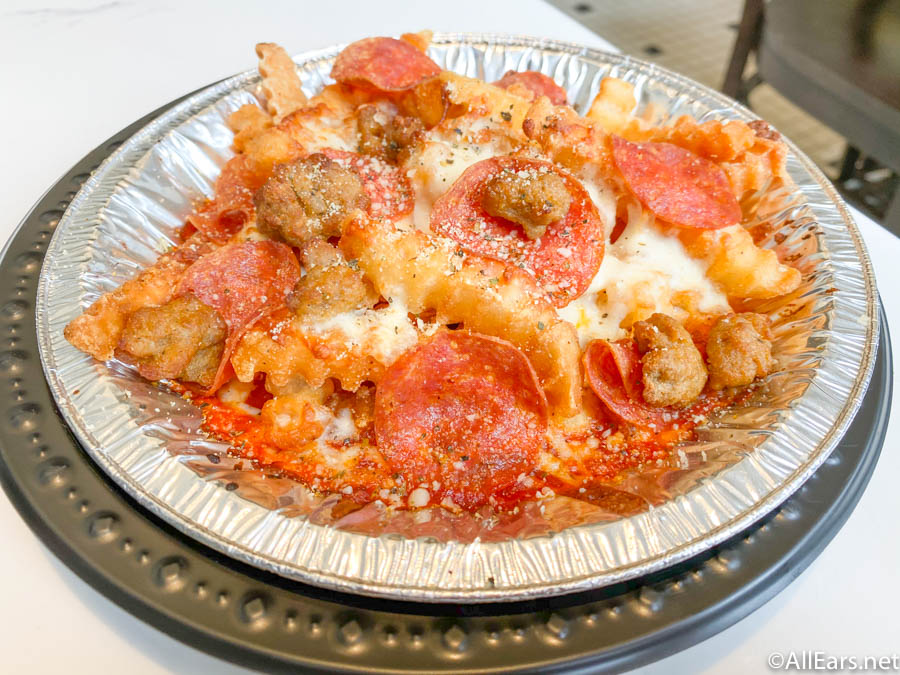 Thank goodness that they'll be returning soon as Halloween Horror Nights kicks off around the corner!
Universal CityWalk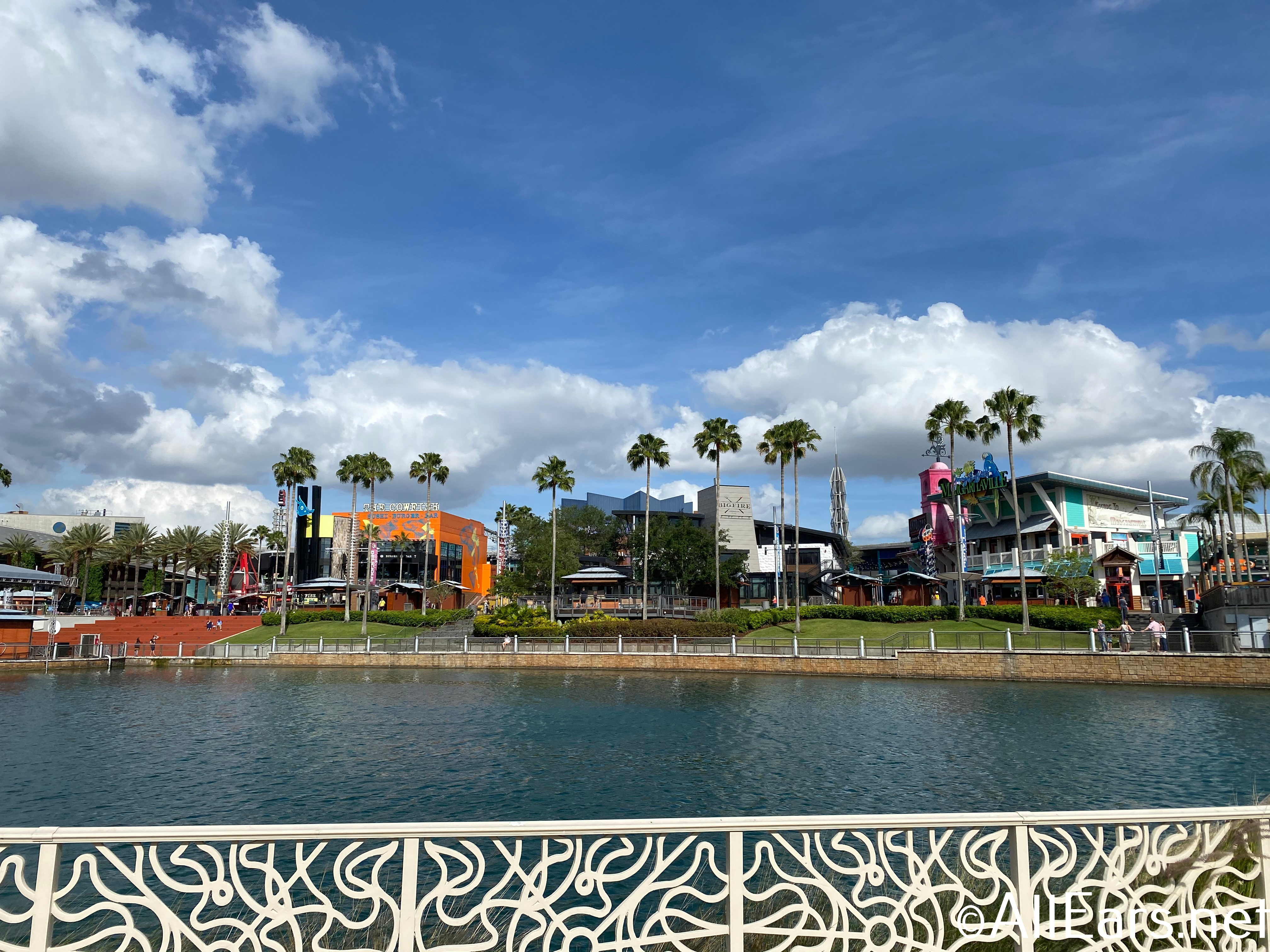 Voodoo Doughnut
Donuts are back on this list, because Voodoo Doughnut is one of Universal's most famous snacks! The quick service spot at CityWalk is open from early in the morning to late at night with extremely unique flavors! You can find donuts topped with Captain Crunch, filled with Maple Cream, and even shaped like Voodoo Dolls.
Not only are they super tasty, but they are also great for Instagram pictures from your trip!
Toothsome Chocolate Emporium
Mega milkshakes are the name and game of the Toothsome Chocolate Emporium, along with HUGE sundaes and other desserts. Once you step in, you'll feel like you're waltzing into Willy Wonka's Chocolate Factory… but with a whole steampunk vibe! There are 26 desserts on the menu with 12 types of milkshakes, eight kinds of sundaes, and other desserts like pie and bread pudding. That means there's something for EVERYONE in your party!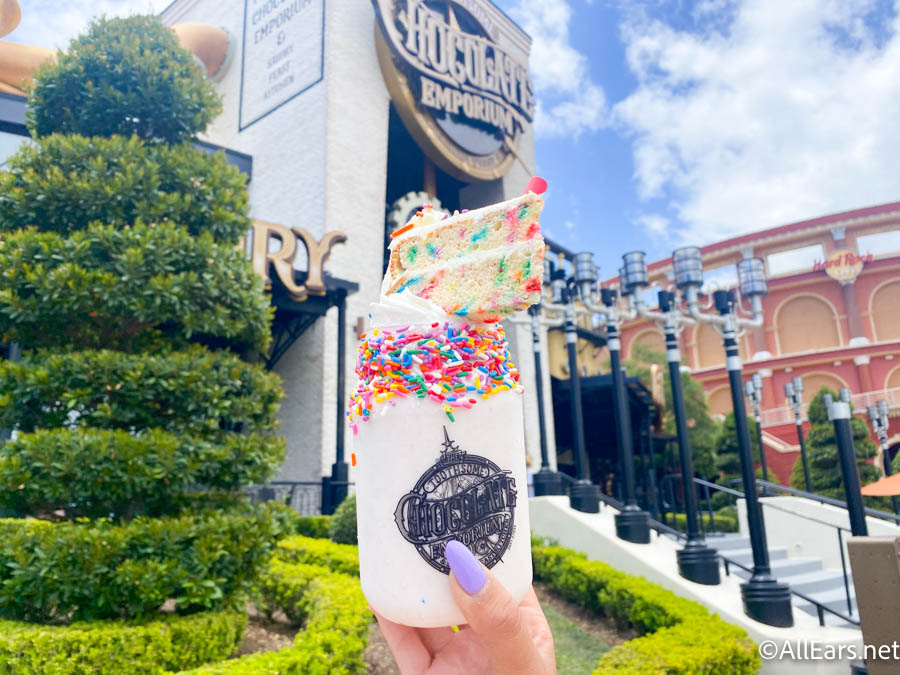 Even though these are some of our favorites, there are GREAT food options around the parks and resorts in general (not to mention the drinks)! We recommend being a little spontaneous and trying somewhere new whenever you decide to eat in the parks!
Whether you're choosing a table service or quick service restaurant or maybe just snacking your way through the parks, we're sure you'll find something you love in Universal Orlando.
What's your favorite restaurant or snack in Universal Orlando? Let us know in the comments below!