When you think about the Universal Orlando Resort, two words probably come to mind: HARRY POTTER.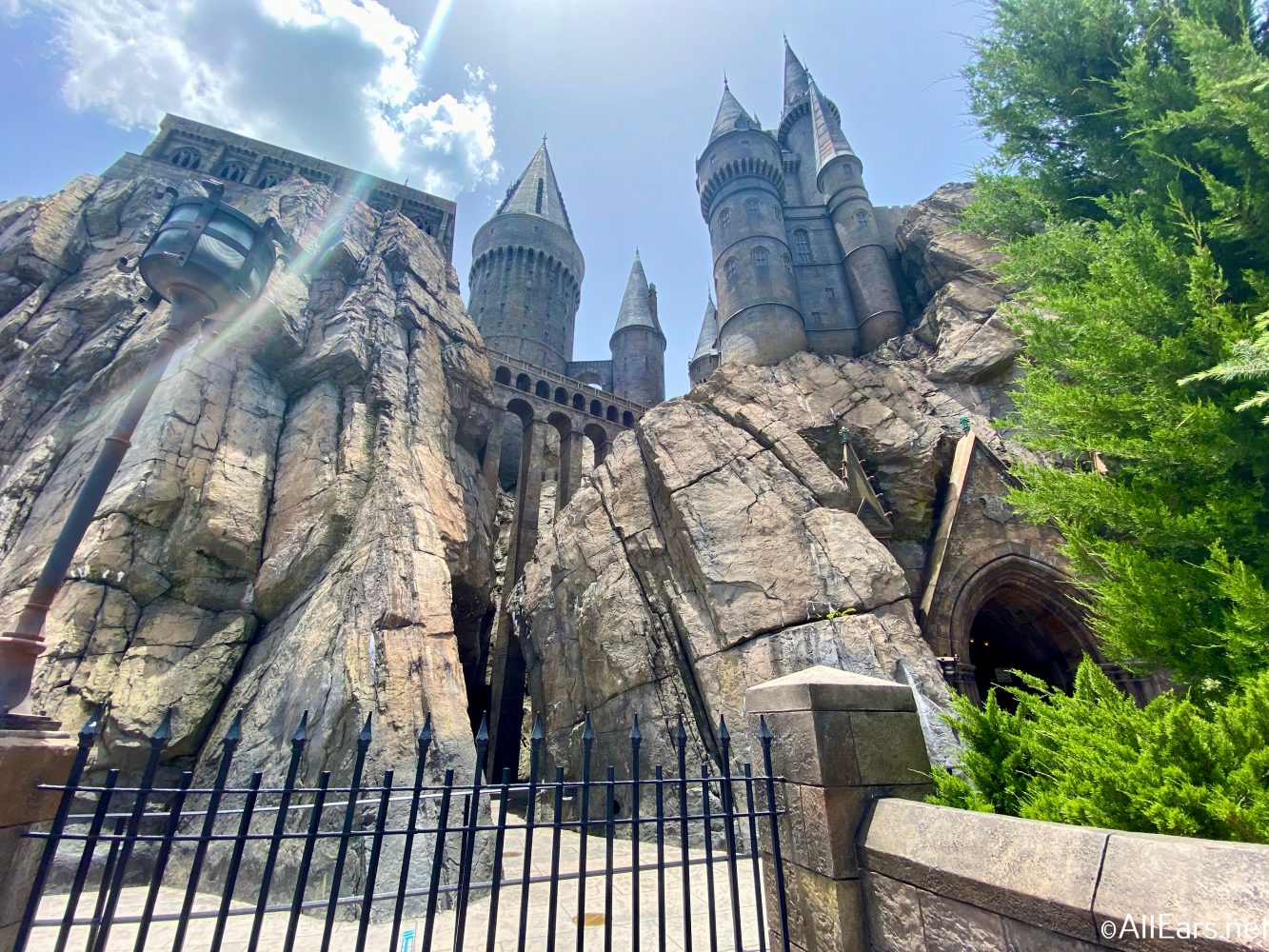 We LOVE HP and everything in the Wizarding World of Harry Potter lands in the Universal Theme parks. From tasty treats to awesome attractions, we basically want to move in and live our wizard dreams forever.
But believe it or not, there's a lot of other great stuff to be seen, ridden, and eaten at Universal Orlando Resort! Between the two parks — Universal Studios and Islands of Adventure — and CityWalk — the dining and entertainment district — there is a lot of non-wizarding fun to be had.
Whether you're simply not a Harry Potter fan, or you're looking for more Universal activities to add to your day, we've got you covered!
Ten Must-Dos at Universal Orlando — That Have Nothing to Do with Harry Potter
1. Revenge of the Mummy
If you're a thrill ride fan you've GOT to ride Revenge of the Mummy. This ride, located in Universal Studios,  is part coaster, part dark-ride, and ALL awesome.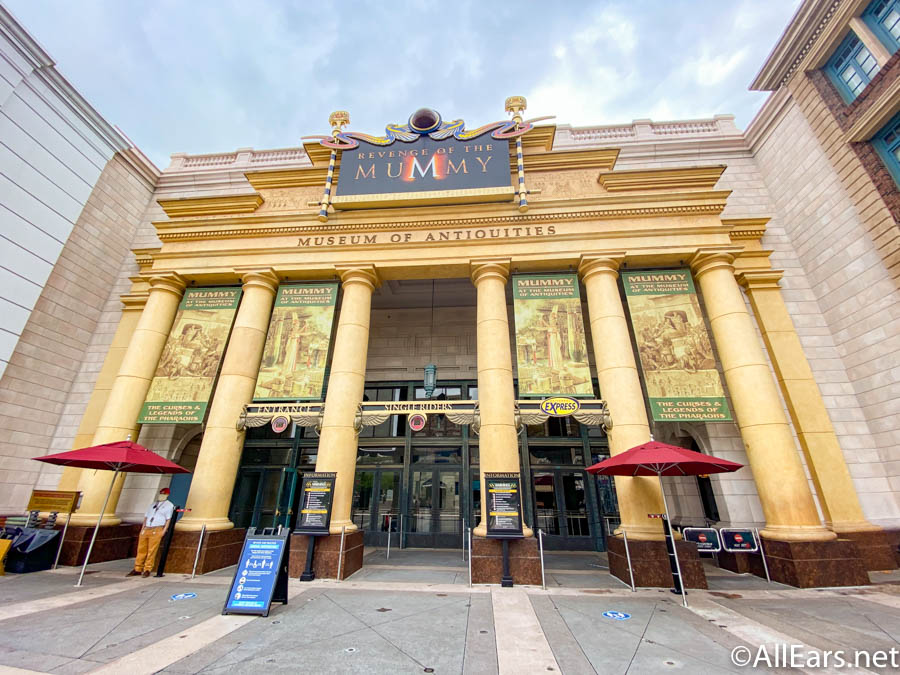 The story is that you're headed to be an extra on the next Mummy movie (the ones with Brendan Fraser), but everyone on the set is suspicious that there's really a curse. Turns out they are RIGHT! The ride starts with the evil Imhotep stealing the soul of a crew member and threatening YOU. The attraction combines real fire; elements of the plague; and a dark, speedy ride to make this one of the best coasters ever.
2. Go to Jurassic Park
Ever wanted to come face to face with a dinosaur? Now's your chance! Just head to the Raptor Encounter in Islands of Adventure.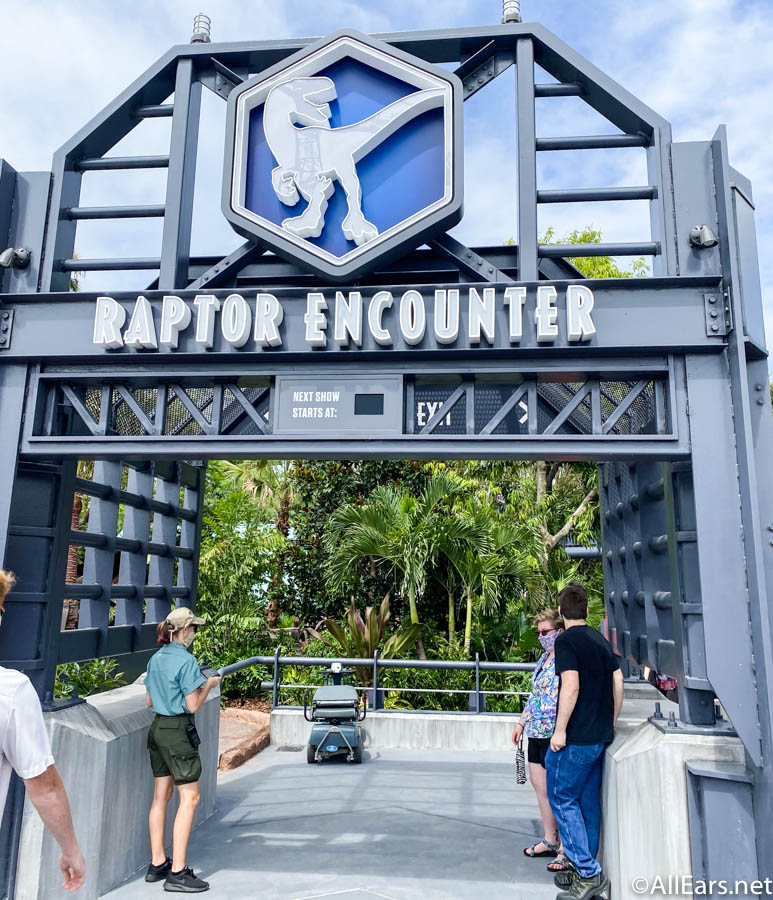 At Raptor Encounter, you'll either meet Sierra, a baby velociraptor, or Blue, a full size raptor from the Jurassic World films. (A dino-wrangler outside the queue can tell you who you'll meet!)
When it's your turn, you can slowly walk up to meet her, and then turn your back to her (if you dare) to snap some photos. A Raptor Wrangler (a la Owen Grady from the films) guides your interaction, telling you when Blue is angry or about to attack.
It seems silly, but when you get close, she's actually very intimidating! I have met Blue multiple times, and I've shrieked during every single interaction.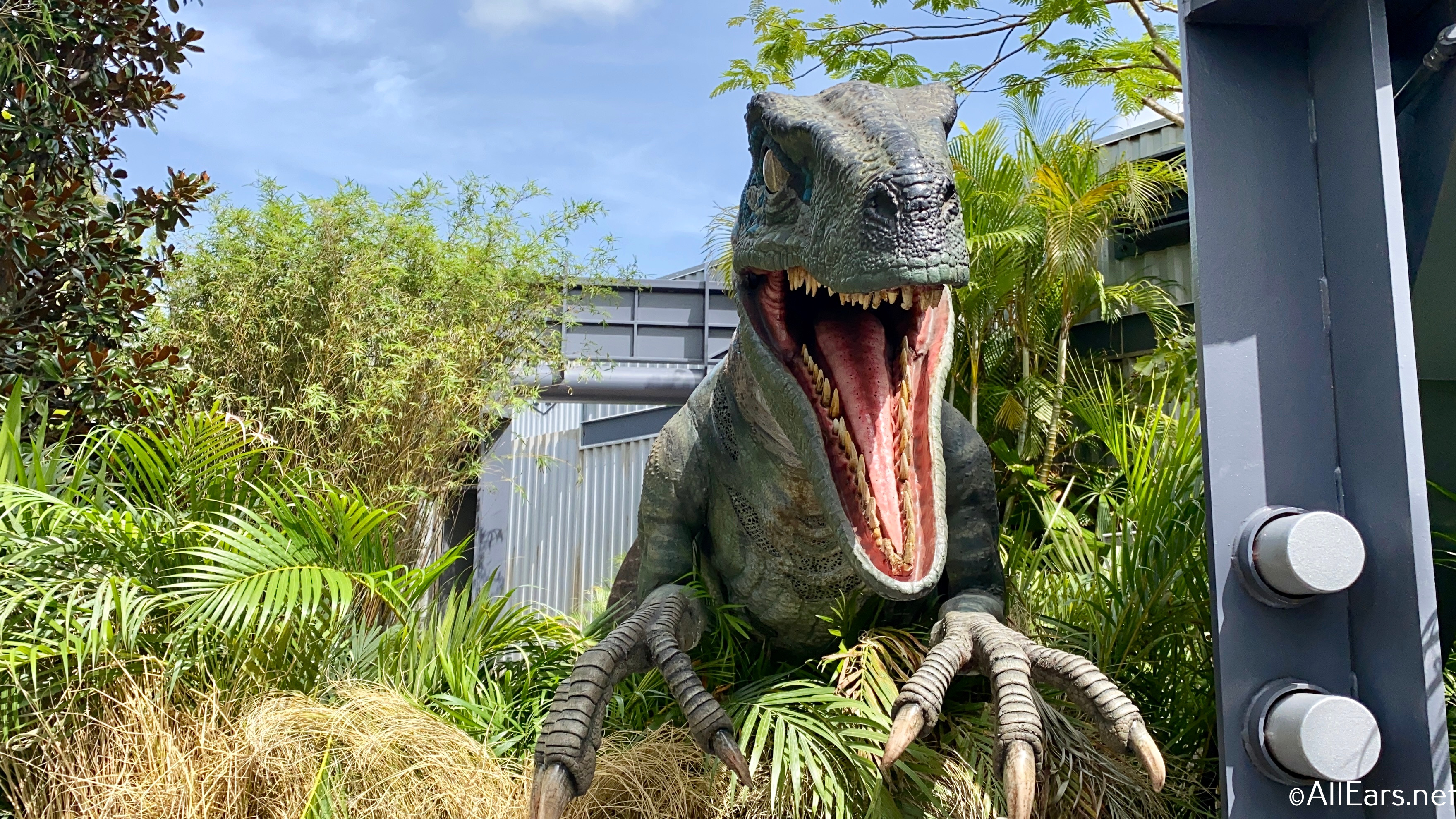 After you've seen Blue, make sure you visit the attraction based on the original Jurassic Park!
Jurassic Park River Adventure is a boat ride that takes you on a tour of Jurassic Park. You start with some friendly looking herbivores before your boat makes a wrong turn. Watch out for raptors, Dilophosauruses, and — of course — a GIANT T-rex. Along the way, you'll enjoy the iconic score from the film.
After a close-call, you'll zoom down an 85-foot drop, perfectly mixing a dark ride, water ride, and thrill ride all in one.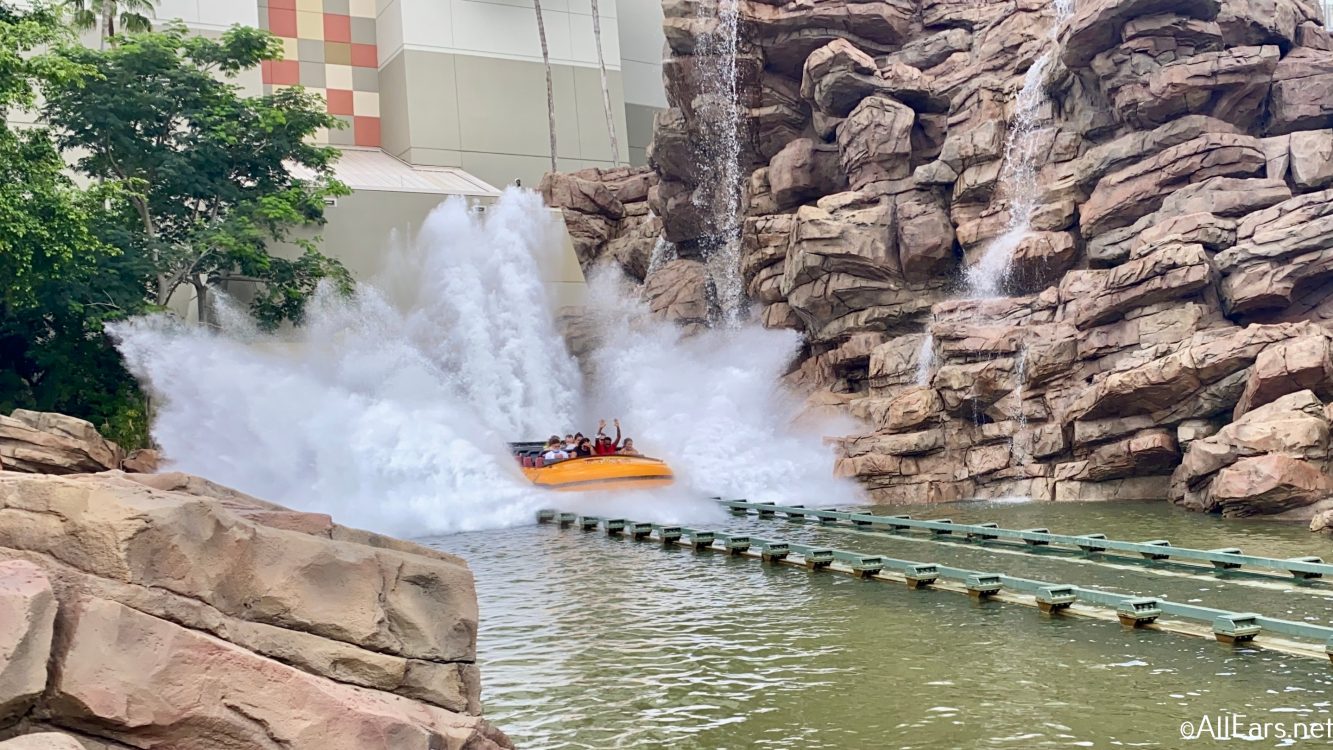 3. Men in Black: Alien Attack
No matter if you're a huge fan of the films, or have no idea what a galaxy defender is, you should check out Men in Black: Alien Attack!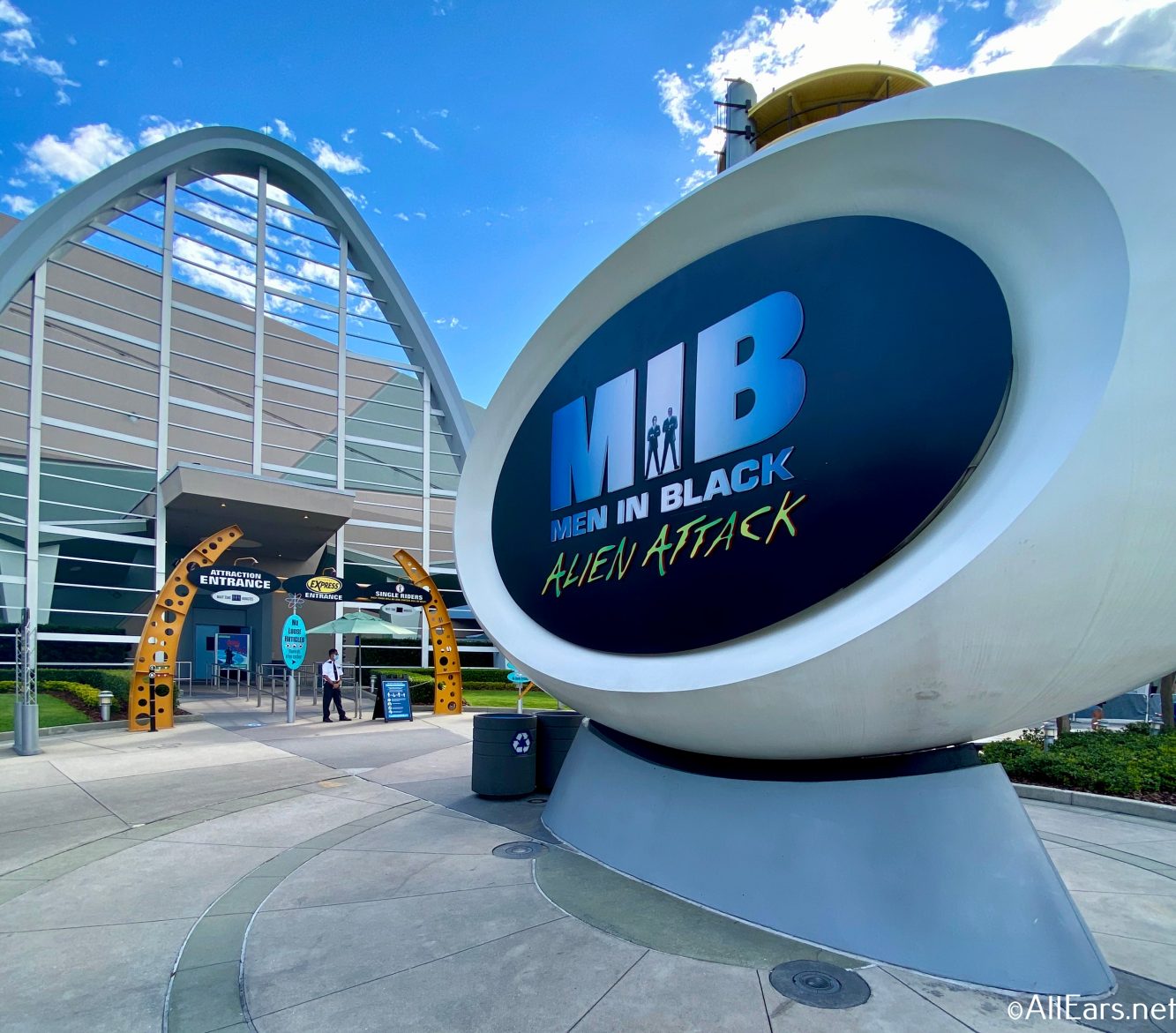 This attraction is similar to Buzz Lightyear: Space Ranger Spin in Magic Kingdom, in that you're riding through large sets with a laser gun. Your aim is to shoot as many aliens as possible and get the highest score in your car! On Men in Black, you can actually remove the gun from the holster to take aim!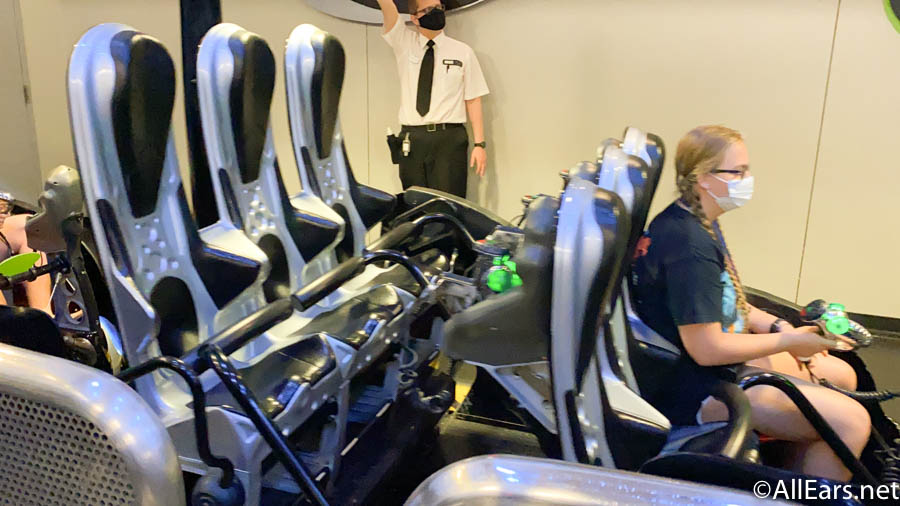 These game-style rides are fun again and again no matter the theme 'cause you can always try to better your score and improve your ranking!
4. The Incredible Hulk Coaster
Are you a coaster fan? Then The Incredible Hulk should top your list of of Universal must-dos!
This coaster tops out at almost 70mph and features seven inversions. Whether you know who Bruce Banner is or not (TBH I had to Google his name), this is an incredibly popular ride for all thrill seekers.
Bonus: The Amazing Adventures of Spider-man, also located in Marvel Super Hero Island, is a pretty awesome attraction. One team member said she has never seen/read anything Spider-Man, and she still loves it!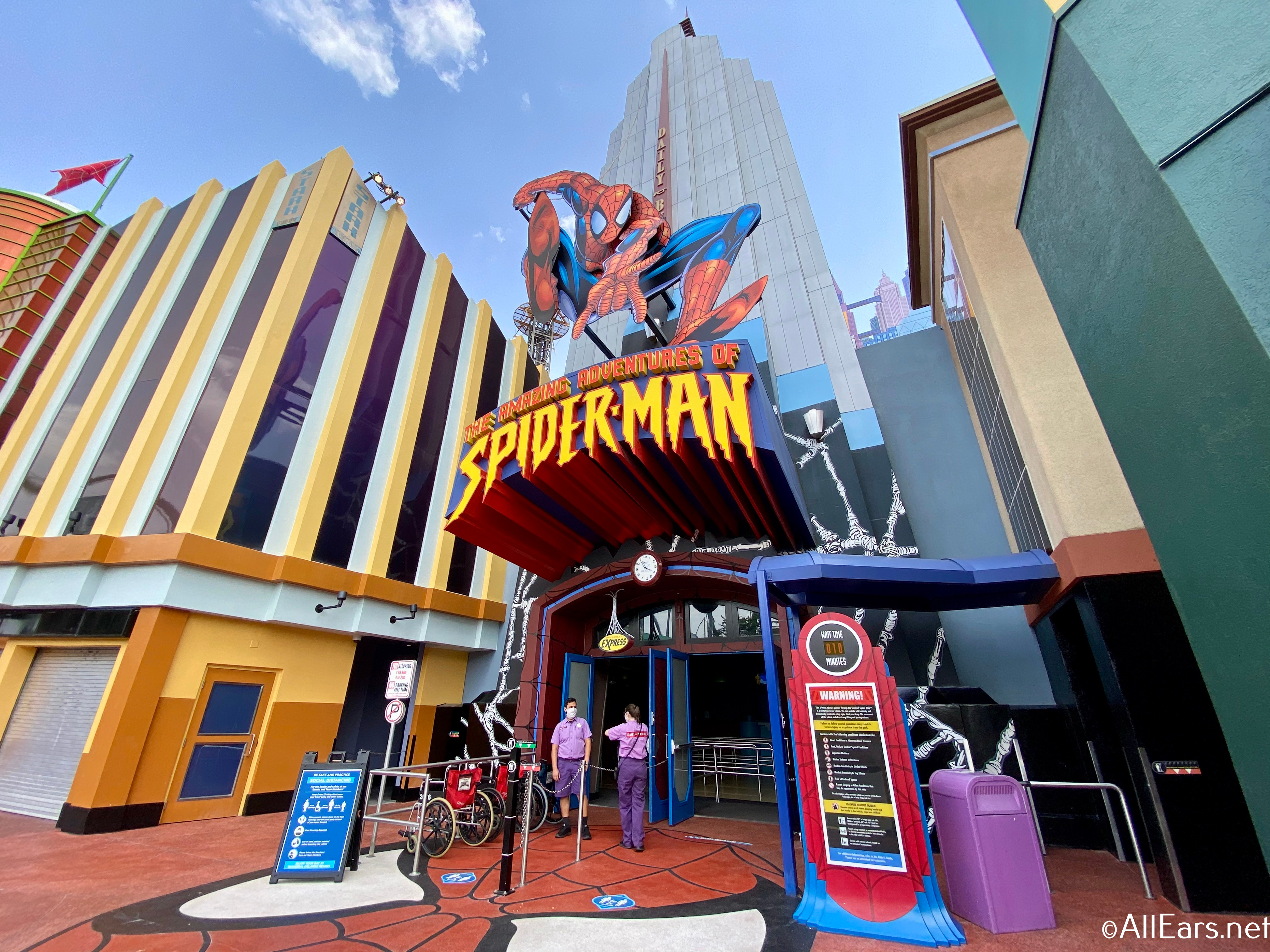 5. Sing the Blues 
Did you know you can jam out with Jake and Elwood in Universal Studios Florida? Well, you sure can!
Performing several times a day are the Blues Brothers, joined by Mabel the waitress and Jazz on sax as they play the blues in a live show near Finnegan's Bar.
Get ready to shake your tailfeather as you rock out to these classic hits sure to make everyone smile!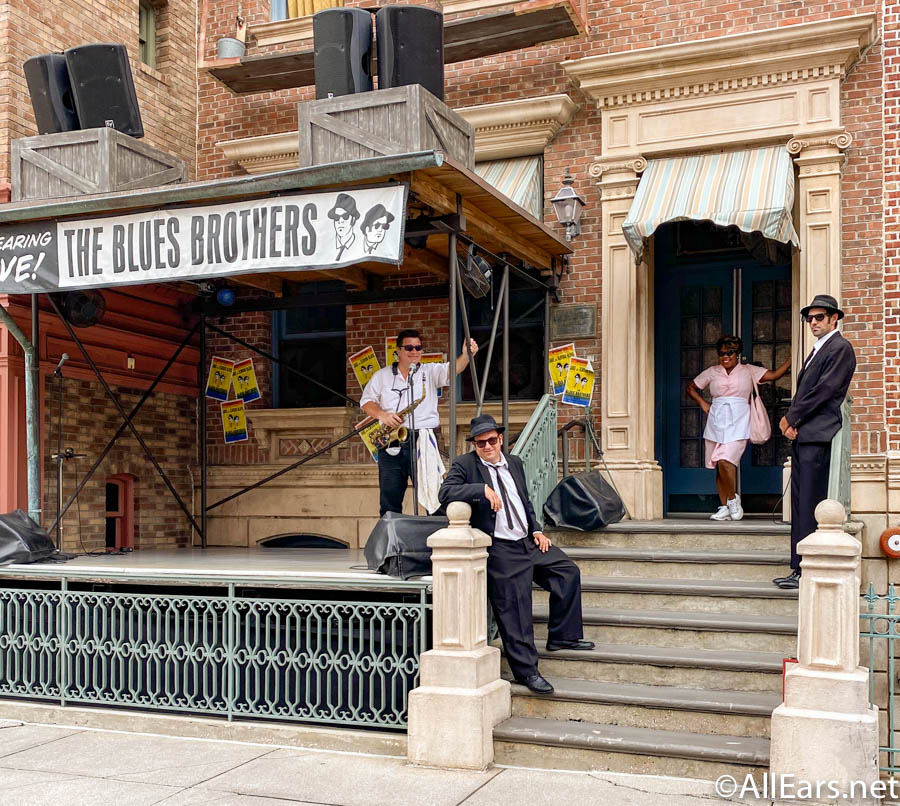 6. Visit Springfield 
Calling all Simpsons fans, this one's for you! There are quite a few must-dos for those who love Bart, Marge, Homer, Lisa, and Maggie. For starters, you may enjoy The Simpsons Ride.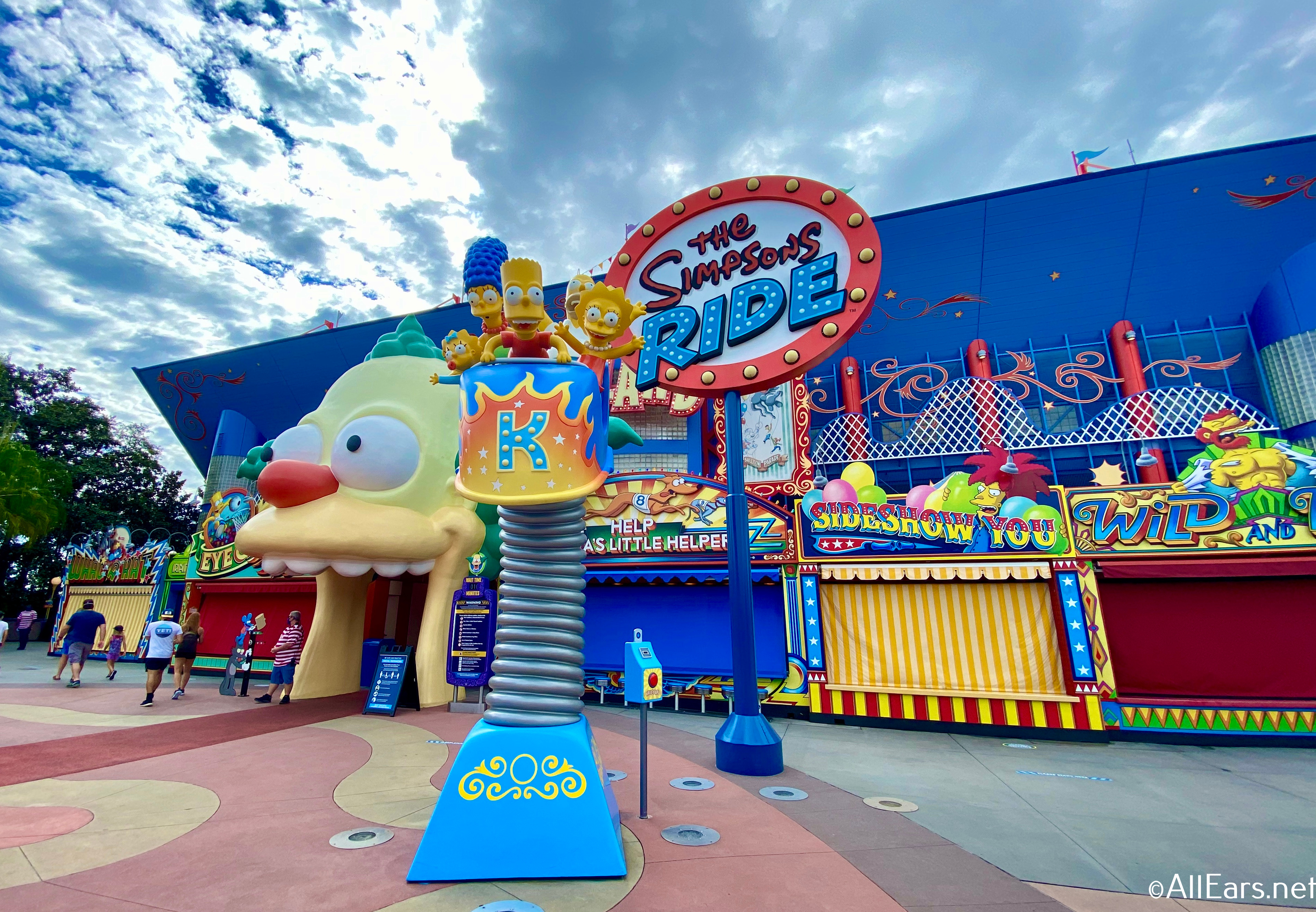 But perhaps the activity that appeals most to Simpsons fans is the ability to eat their very own Krusty Burger and drink a signature Duff beer! That's right — BOTH are available. In fact, Duff Beer is an exclusive brew  to Universal Studios.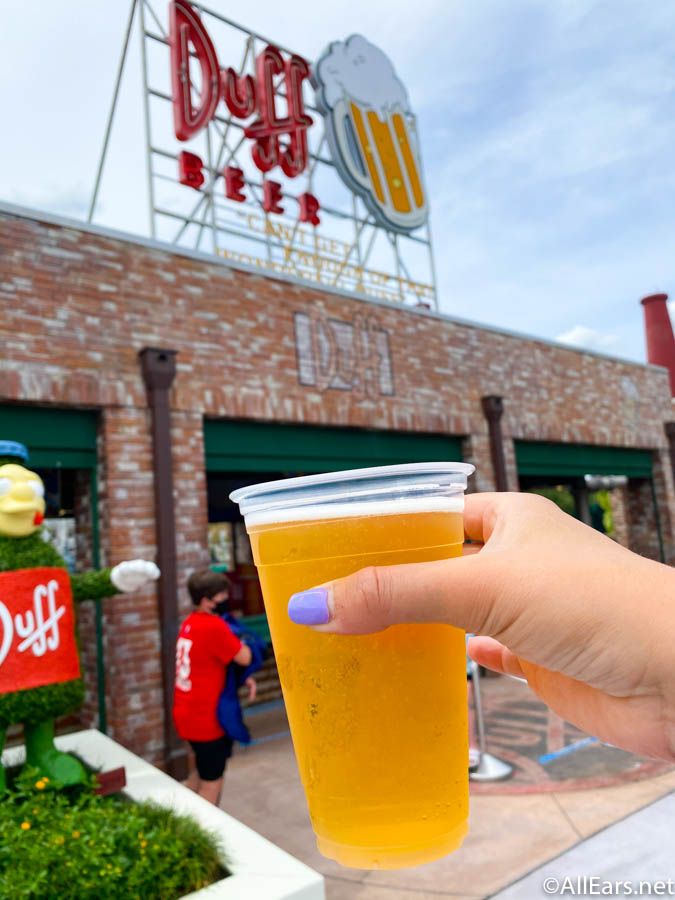 Can't Get Enough of That Wonderful Duff!
7. Go Do-Nuts
Swing by the legendary Voodoo Doughnuts at City Walk for a sweet treat that's almost too beautiful to eat (almost).
Voodoo Doughnuts is known for its crazy flavors and toppings — from cereal to candy. My favorite flavor is the Bacon Maple Bar that literally has a piece of bacon on top of their legendary maple bar.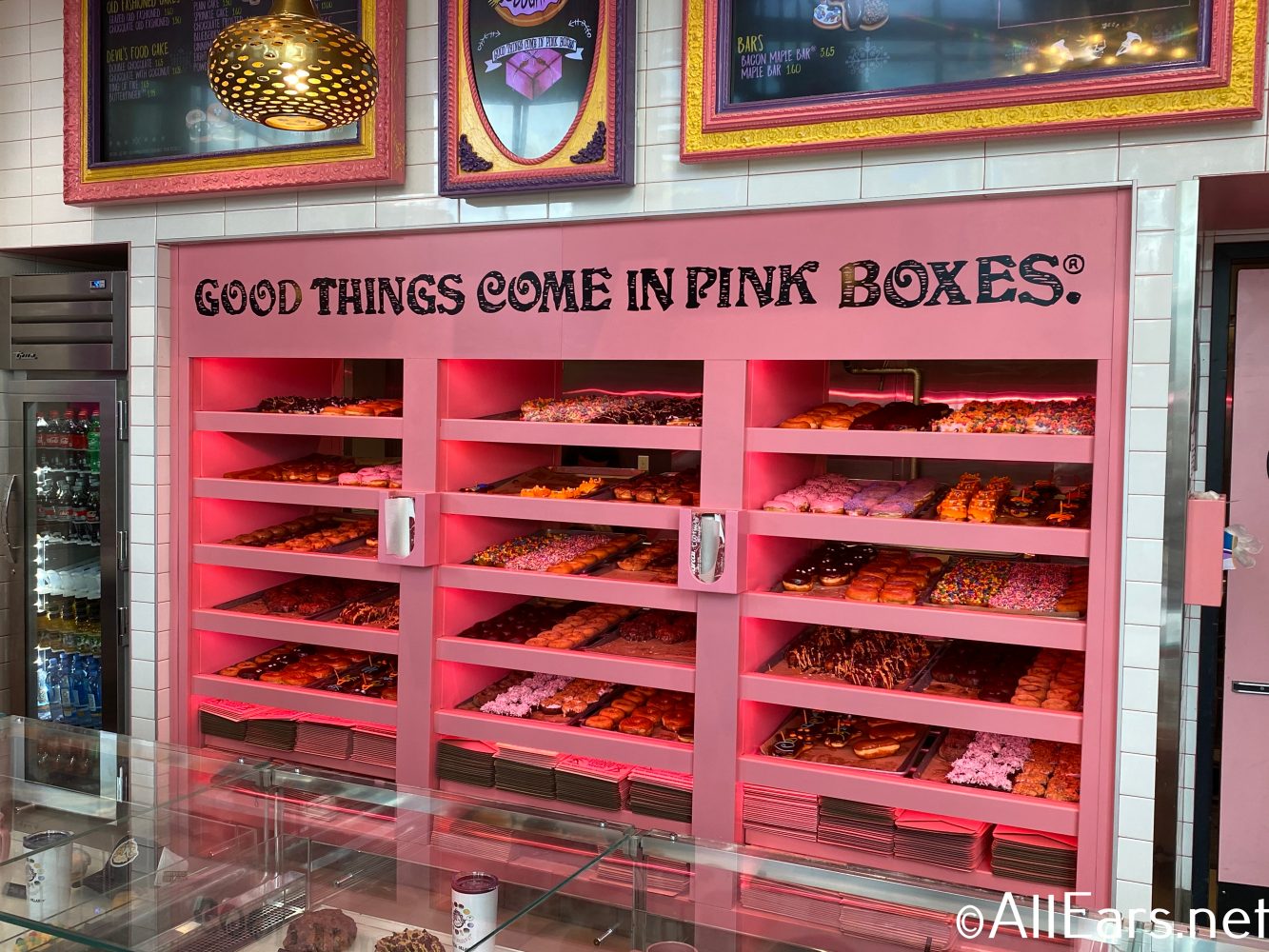 8. Get Scared
Probably the second most iconic thing at Universal Orlando (besides Harry Potter) is their annual event, Halloween Horror Nights. The nighttime scarefest takes place select nights each fall and features walk-through haunted houses, specialty food and beverage, and dozens of scare actors ready to make you scream.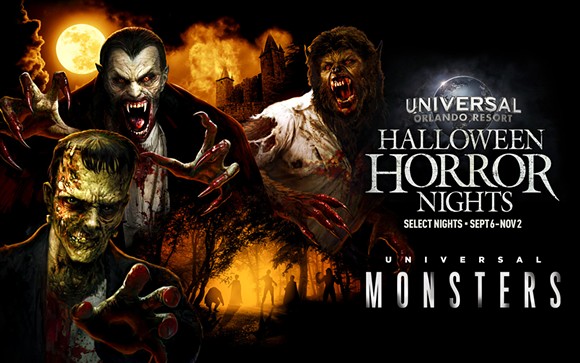 Halloween Horror Nights is often revered as the best Halloween event in the world — but it's not for the faint of heart. Think, the exact opposite of Mickey's Not So Scary Halloween Party. Themed houses change year by year, incorporating both original, specially-written terrors, iconic horror films, and shows such as Stranger Things, The Walking Dead, Dracula, and Texas Chainsaw Massacre.
In addition to the elaborate houses, brave guests can walk through "scare zones" where scare-actors freely roam. Like we said, this special-ticket event is not for everyone, but those who love it, REALLY love it. (Note: HHN is cancelled for 2020. Learn more here.)
9. E.T. Adventure
Let us start by saying, we know this attraction is insane. We know that. We get it. But we LOVE it.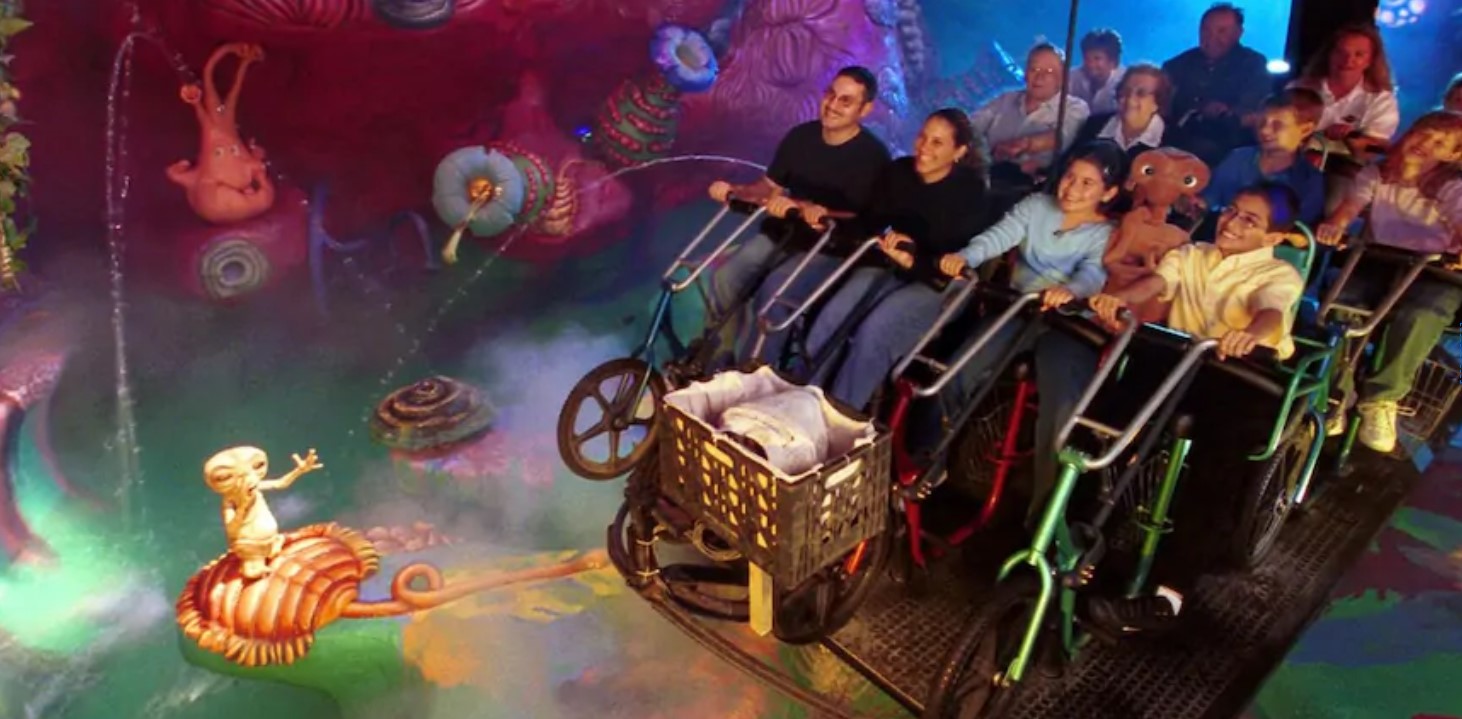 Climb aboard a bike and help E.T. escape to his home planet where you'll be welcomed as a hero! This attraction has been delighting (and possibly terrifying) guests since Universal Studios opened in 1990, and it's a must-do rite of passage.
To be fair, it actually is a great dark ride, and as long as you're good with a planet full of E.Ts, you'll love it.
10. Roll Out
If you had told me a few weeks ago, I'd be telling you "Don't miss Transformers 3D the Ride", I'd have said you were crazy. But here we are.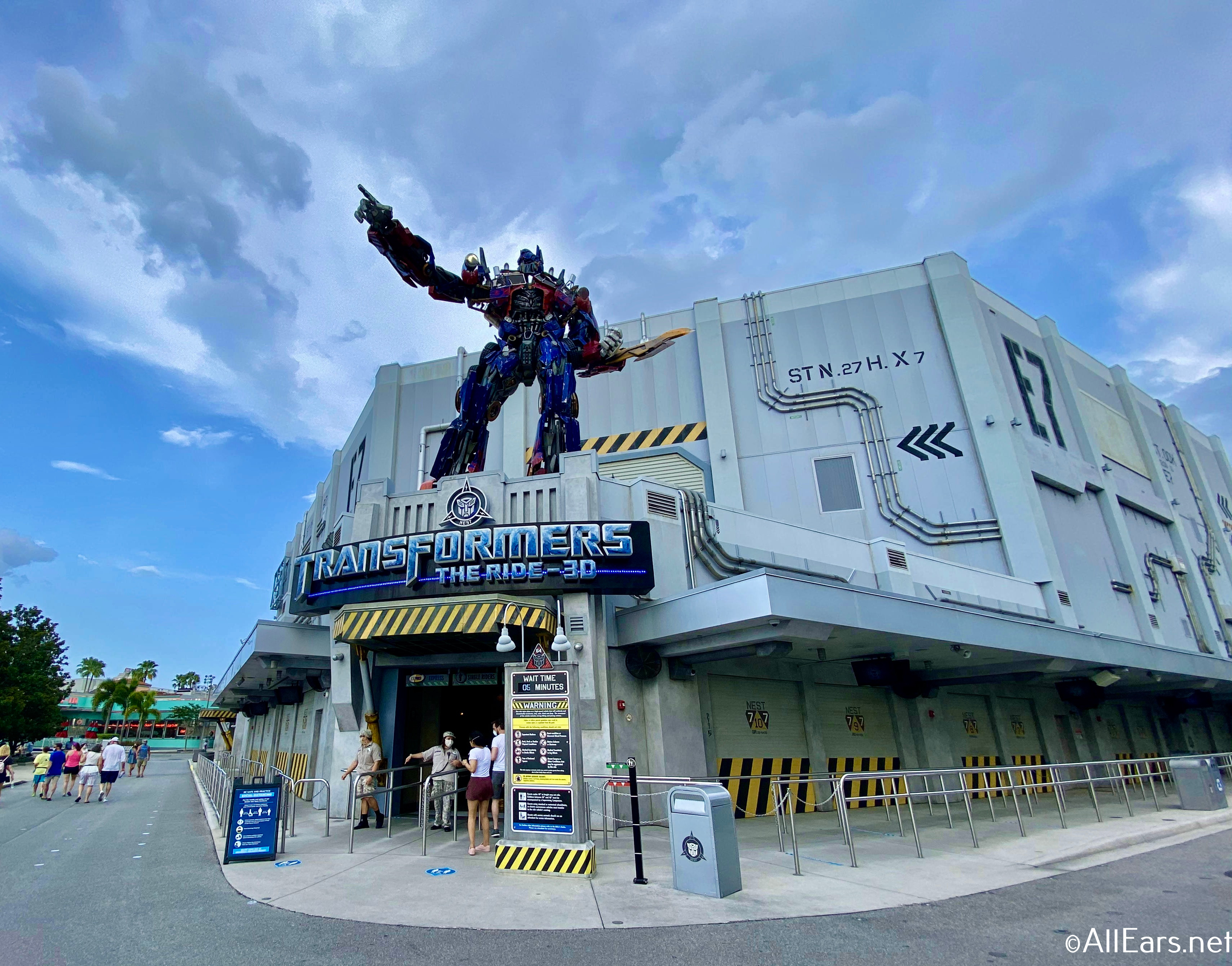 Transformers is a 3D attraction that combines the use of simulators, special effects, larger than life sets, and a moving vehicle. Even if you barely care about Transformers (like me), you will be amazed at the immersion and excitement of this attraction!
You're dropped right into the middle of a battle between the Decepticons and the Autobots, and the combination of real sets and moving with the simulations is incredibly lifelike. You'll feel like you're really there!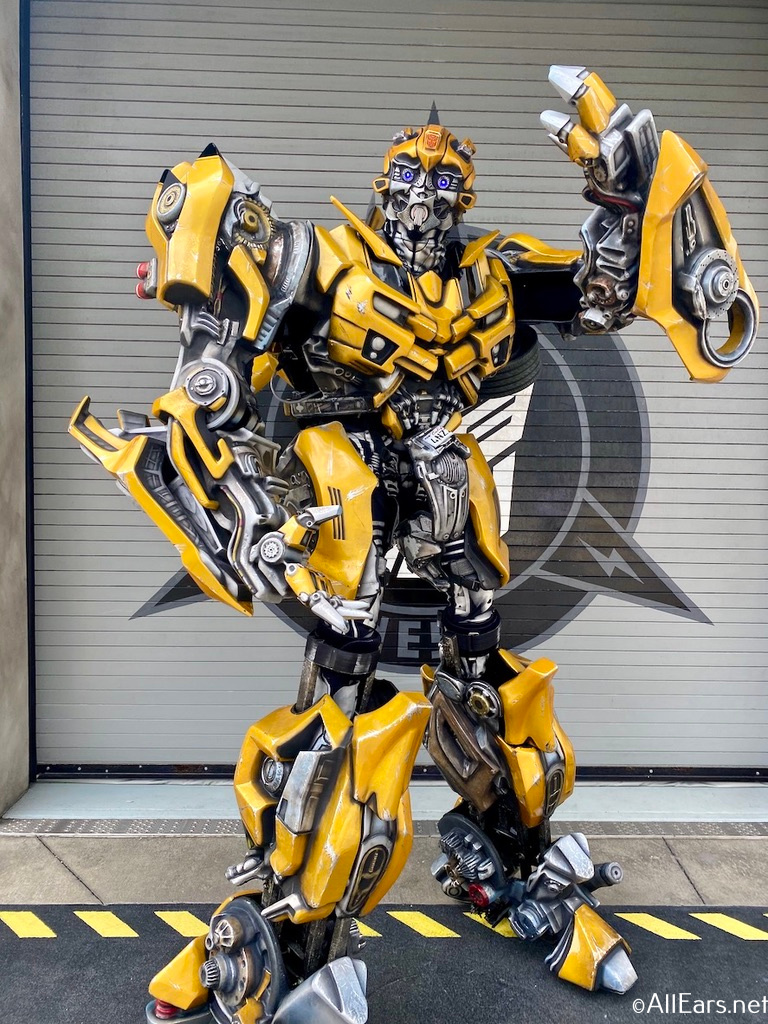 After you've ridden, make sure you go visit with some of the Transformers themselves! Guests can meet Optimus, Bumblebee, and more, making this a well-rounded experience.
What's your favorite thing to do at Universal Orlando Resort? Let us know in the comments!
Get more from Universal (and other Orlando theme parks) at the links below!