If you're a Harry Potter fan, then a visit to the Wizarding World of Harry Potter at Universal Orlando absolutely MUST be on your bucket list.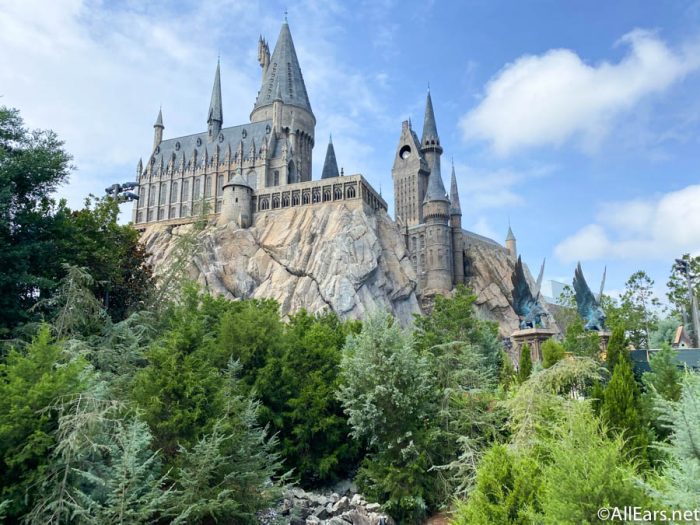 From Butterbeer to Interactive Wands, you can truly immerse yourself into the world of Harry, Ron, and Hermione. And considering this is a theme park, there are several themed rides at Universal Orlando's Wizarding World that are worth apparating to try.
But which ride is the best? That's what we're here to discuss! While all of these rides deserve at least one go, one is ultimately the Head Boy (or Girl) in the Wizarding World. (Ten points to its house.)
Here are all the rides in the Wizarding World of Harry Potter — ranked by how awesome they are.
5. Flight of the Hippogriff
Flight of the Hippogriff is a family-style coaster themed after the scene in Book Three (Prisoner of Azkaban) when Harry soars on the back of the Hippogriff Buckbeak. And while it sounds really fun in theory, it's just…fine. The best part is a huge Buckbeak animatronic you don't get to see if you don't ride it. It is a delightful family coaster (think somewhere between Disney's Barnstormer and Slinky Dog Dash), and if it has a short line — go for it! But compared to the other attractions in the Wizarding World, it's a clear winner for last place.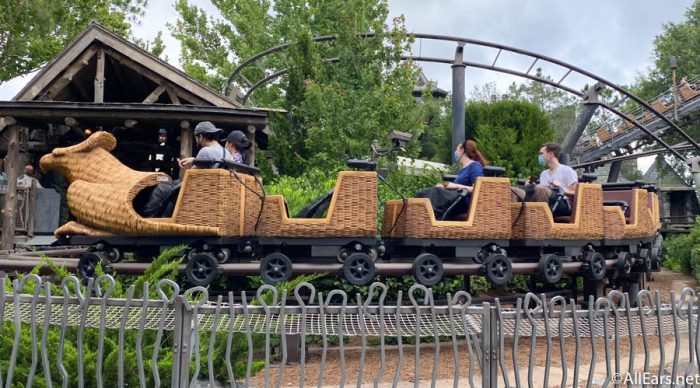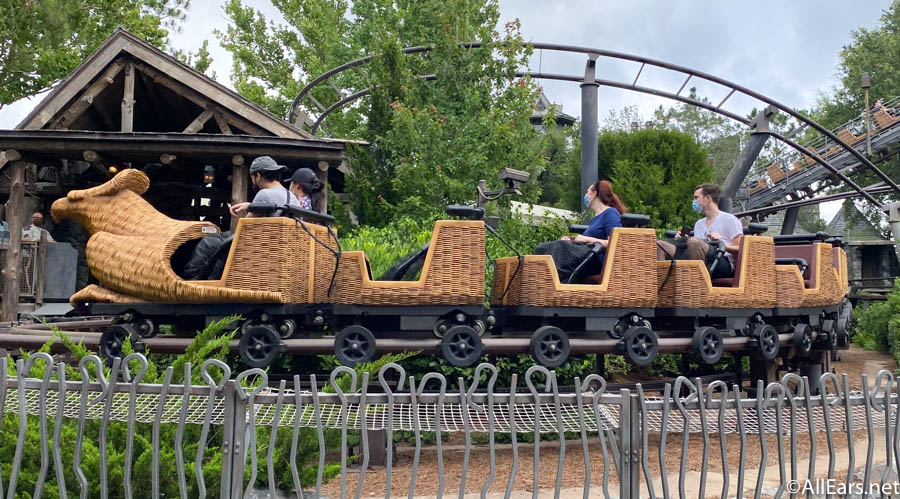 4. Hogwarts Express
The Hogwarts Express is unique in that not only is it a ride, but it's also transportation in between Universal's two parks (Universal Studios and Islands of Adventure), connecting you between Diagon Alley and Hogsmeade. (Note: That means you must have a multi-park ticket to ride.) Along the way, you'll see characters from the film out your train car window!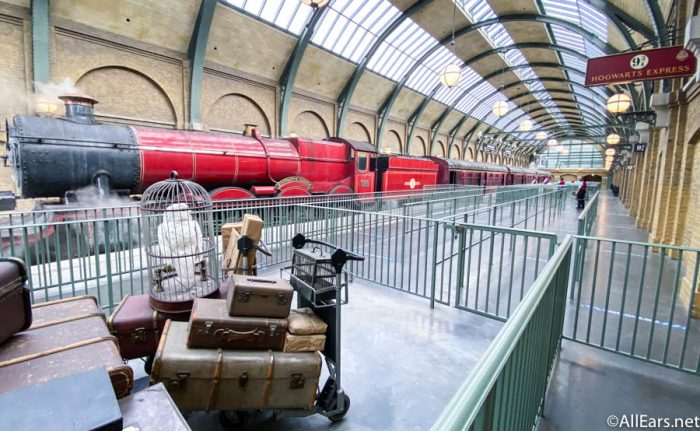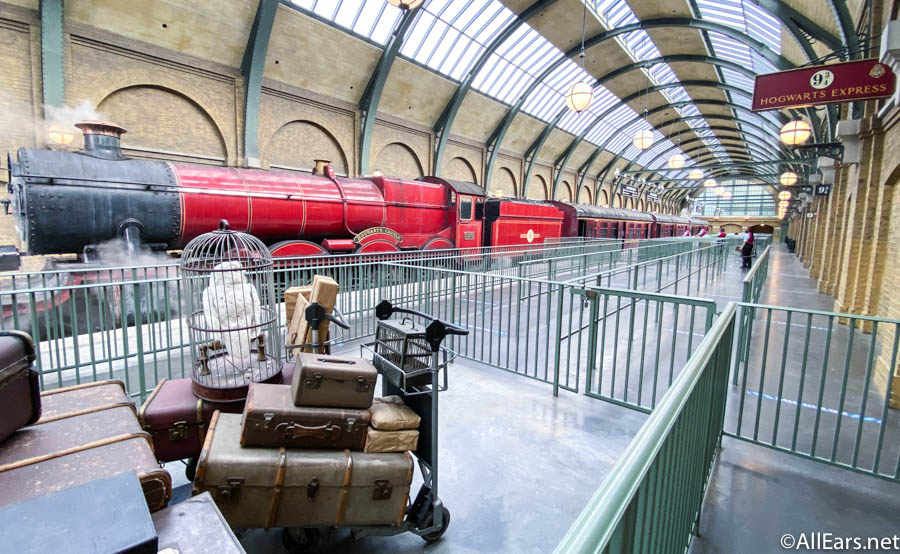 Another unique feature of the Hogwarts Express is that the ride is different based on if you're traveling from Diagon Alley to Hogsmeade or vice versa — meaning you should really ride it twice to fully experience it.
For many people on our team, this is their favorite Harry Potter attraction — and we can see why! It truly immerses you into one of the most iconic sets of the books/films. But, considering the technology isn't as impressive as the top three, it had to sit at fourth in this stiff competition.
3. Harry Potter and the Forbidden Journey
Dementors! Quidditch! Basilisk! Arcomantula! Whomping Willow! Harry Potter and the Forbidden Journey may not be the best Harry Potter ride, but it is the MOST Harry Potter ride.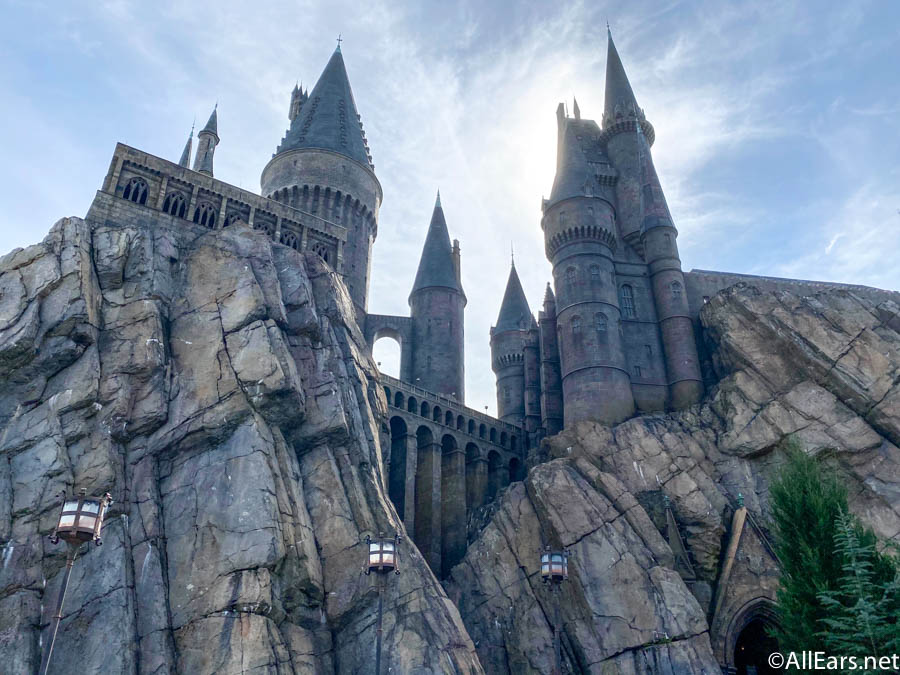 Harry Potter and the Forbidden Journey is the ride inside Hogwarts Castle, and it combines 3-D, simulation, puppets, animatronics, and magic to create a truly immersive and crazy experience. (Warning: many people find it nauseating, even if they aren't prone to motion sickness normally.) You'll board a bench that Hermione has enchanted to fly and go on a tour of the castle — but beware, things go a little awry.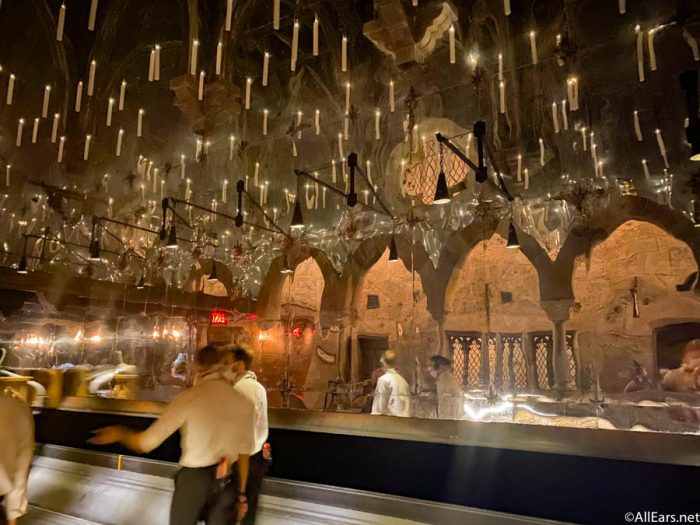 It's worth experiencing at least once (but I'd avoid Butterbeer right beforehand) or at least walking through the queue. Harry Potter fans will spot many familiar items such as the Mirror of Erised, the Sorting Hat, and the Fat Lady Portrait (yes, she talks) as well as weave through iconic locations such as the Defense Against the Dark Arts Classroom and Dumbledore's Office.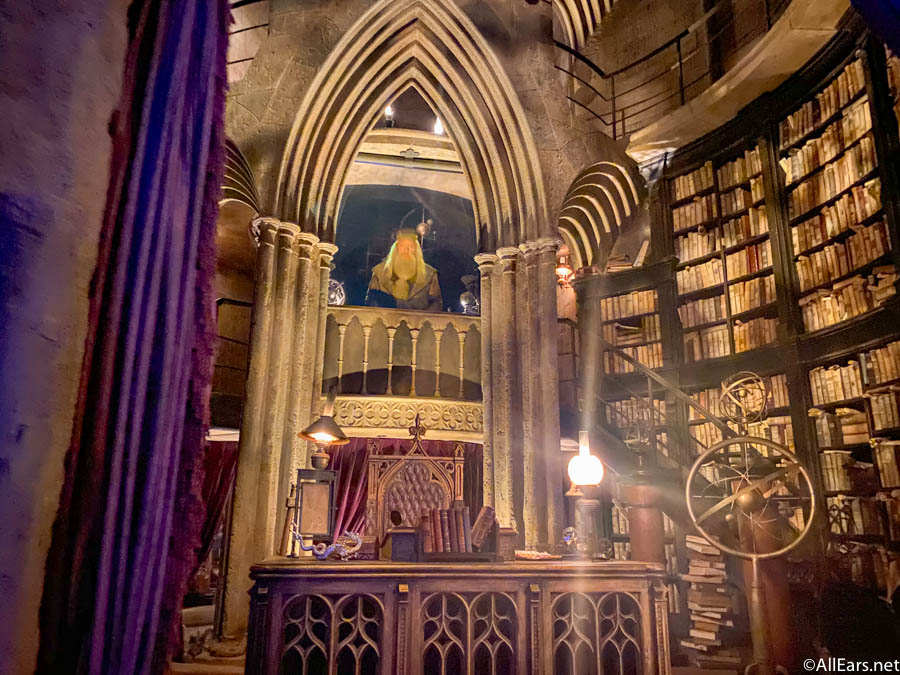 2. Harry Potter and the Escape from Gringotts
As Forbidden Journey is the ride inside Hogwarts in Hogsmeade, Escape from Gringotts is the ride inside of the dragon-topped wizarding bank in Diagon Alley. This 3D roller coaster takes you on a tour of the depths of Gringotts' vaults — but surprise, it doesn't go well (spoiler alert: Voldemort shows up), and you must escape.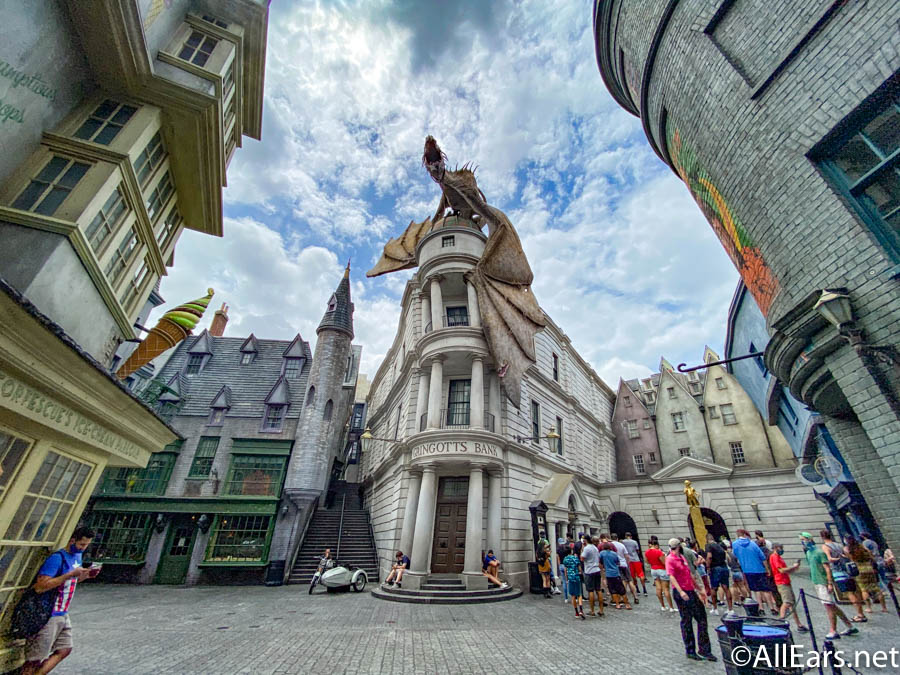 The queue is a highlight at this attraction as well — taking you into the luxurious bank lobby with animatronic goblin tellers hard at work around you.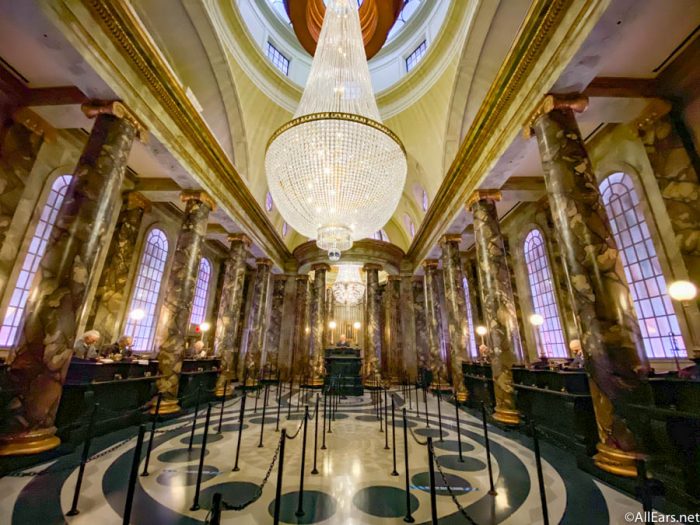 Escape from Gringotts is incredibly immersive — more so than Forbidden Journey at times — seamlessly combining the different technologies. I, for one, have held my breath as the baddies show up, urging our car to move a little faster out of their way. (But also, I had my wand as I'm always ready for a duel.)
And the winner of the House Cup goes to….
1. 

Hagrid's Magical Creatures Motorbike Adventure

The Wizarding World of Harry Potter's newest ride is also its best in our opinion! This outdoor roller coaster doesn't rely on 3-D or simulation to tell the story, but it's also far from classic and simple technology.
Hagrid's Motorbike Adventure puts you in Hagrid's magical motorbike — either in the sidecar or the bike itself — which is an incredible cool ride vehicle to begin with. You're then whisked away (with the help of Arthur Weasley) on an adventure through the castle grounds that features encounters with Hagrid himself, blast ended skrewts, Fluffy, unicorns, and centaurs.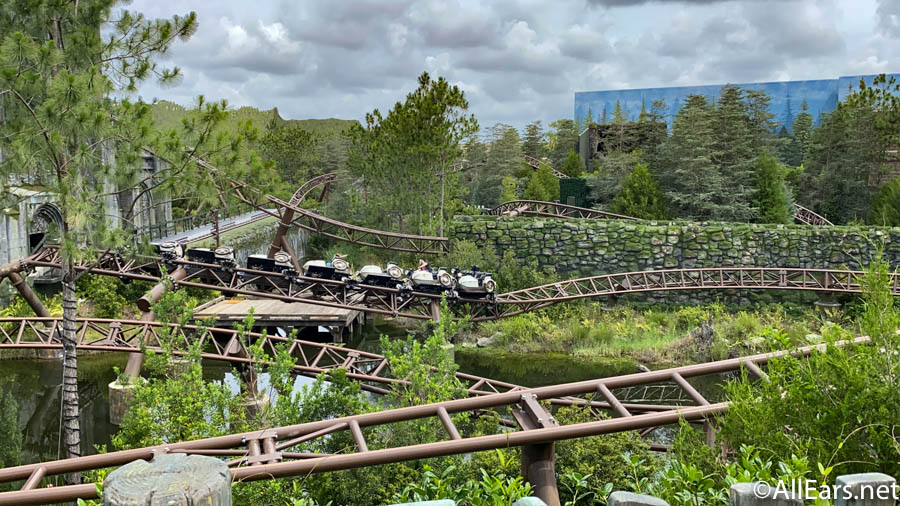 The roller coaster itself is incredibly smooth and it's exhilarating being outside in the open air. Plus there's a few surprises along the way making it truly a one-of-a-kind magical experience.
Have you been to the Wizarding World of Harry Potter? What is your favorite attraction? Let us know in the comments!
Want more Universal Studios info? Click here to visit our main page!
Join the AllEars.net Newsletter to stay on top of ALL the breaking Disney News! You'll also get access to AllEars tips, reviews, trivia, and MORE! Click here to Subscribe!