Universal has a VAST array of dessert options for guests visiting the parks whether you're snagging a famous VooDoo Donut or indulging in one of the many variations of Butterbeer.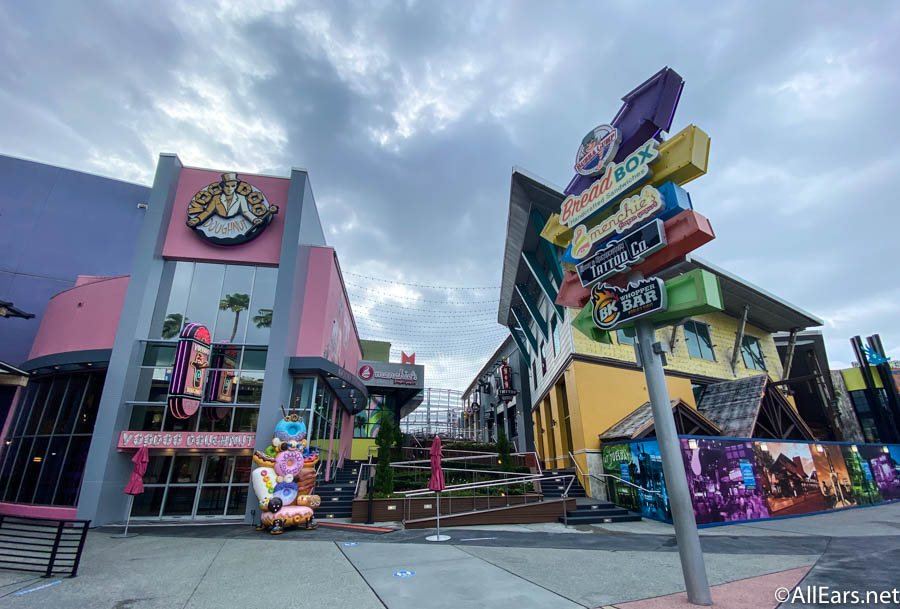 There are a lot of options to satisfy your sweet tooth — BUT there is one place that is practically the king of desserts in Universal. And, once you visit, you might never look at another milkshake the same way again.

Toothsome Chocolate Emporium reminds us a lot of Willy Wonka's factory on the outside, but the inside is much more of a steampunk environment. Once you enter the restaurant, you feel like you're lost somewhere in space and time (especially since the "hosts" of Toothsome are Professor Doctor Penelope Tibeaux-Tinker Toothsome and her robot friend Jacques).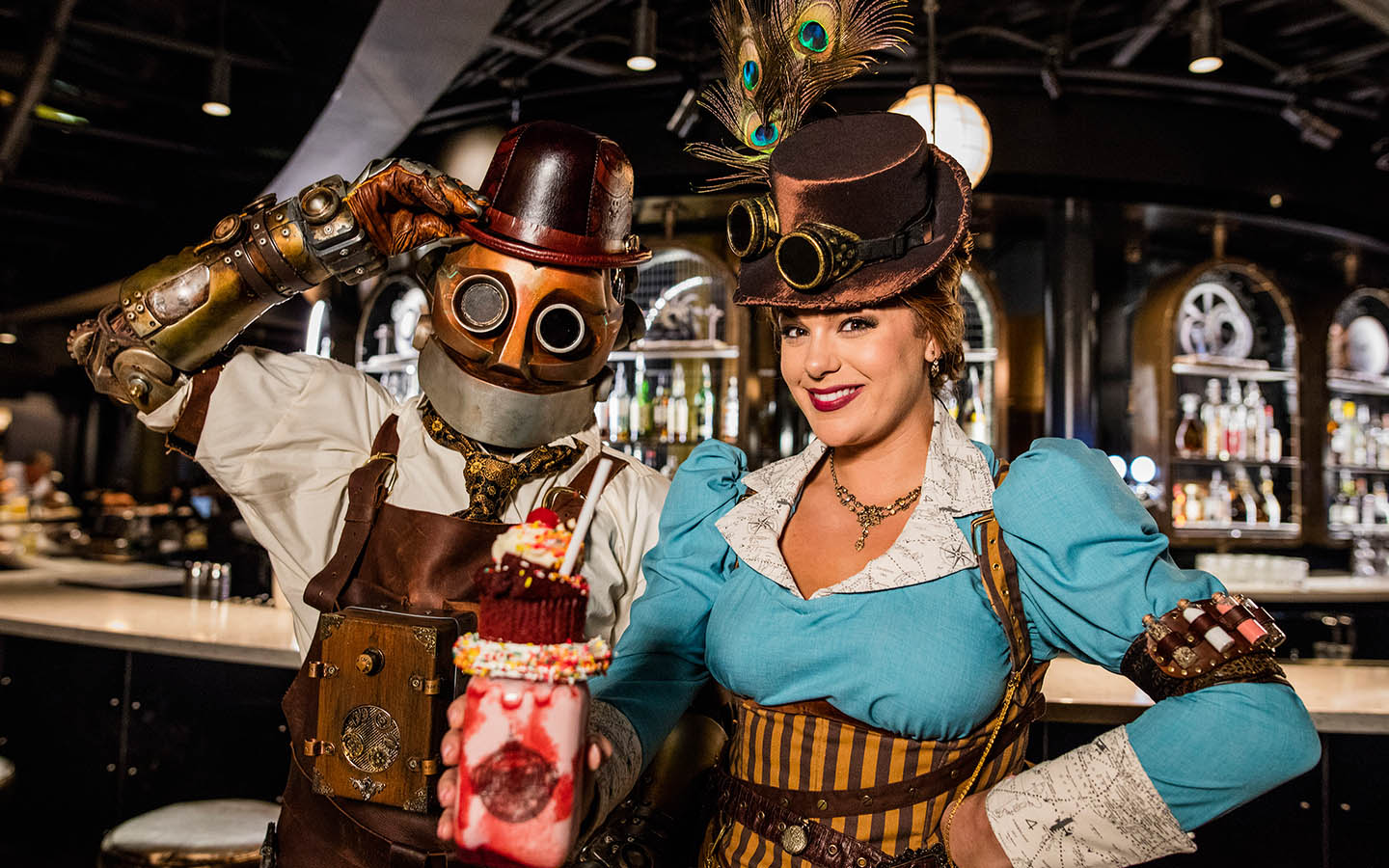 Menu
If we have to compare Toothsome to anything (even though it's totally unique), the restaurant could be equated to somewhere like the Cheesecake Factory with a big menu but even BIGGER desserts.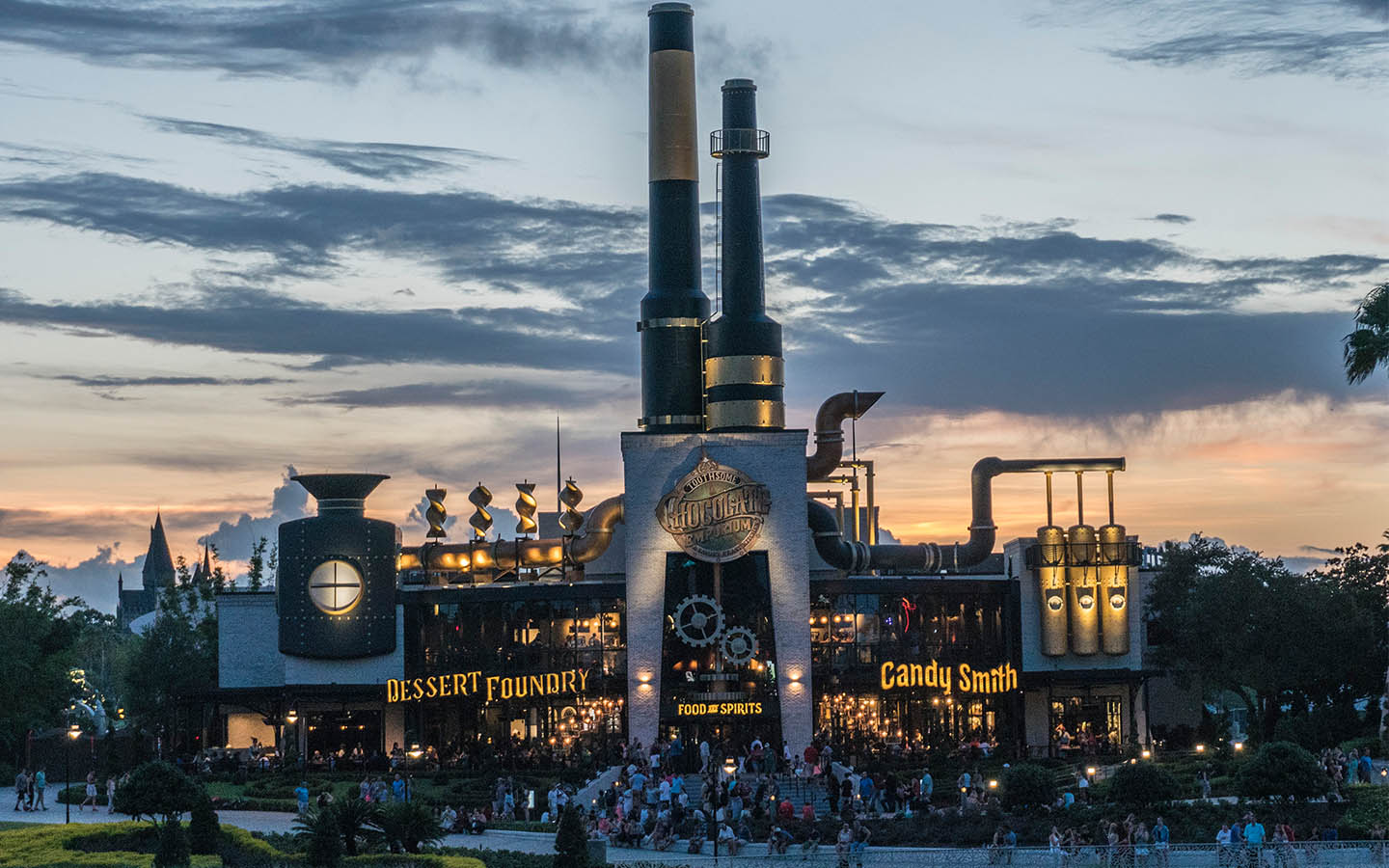 And, while the Cheesecake Factory may specialize in cheesecakes (of course), Toothsome's claim to fame are the incredible milkshakes and sundaes that guests flock to try. The dessert menu alone is divided into three sections — Jacques' Specialty Milkshakes, Sundaes, and other Desserts.
There are 26 desserts on the menu with 12 different types of milkshakes (!!!), 8 kinds of sundaes, and other options ranging from pie to bread pudding. And, let us tell you that no matter what you get, it won't be a disappointment.
Desserts
While we will recommend the sundaes and desserts through and through, there's a reason why Toothsome's milkshakes have become an ✨icon✨ at Universal's CityWalk!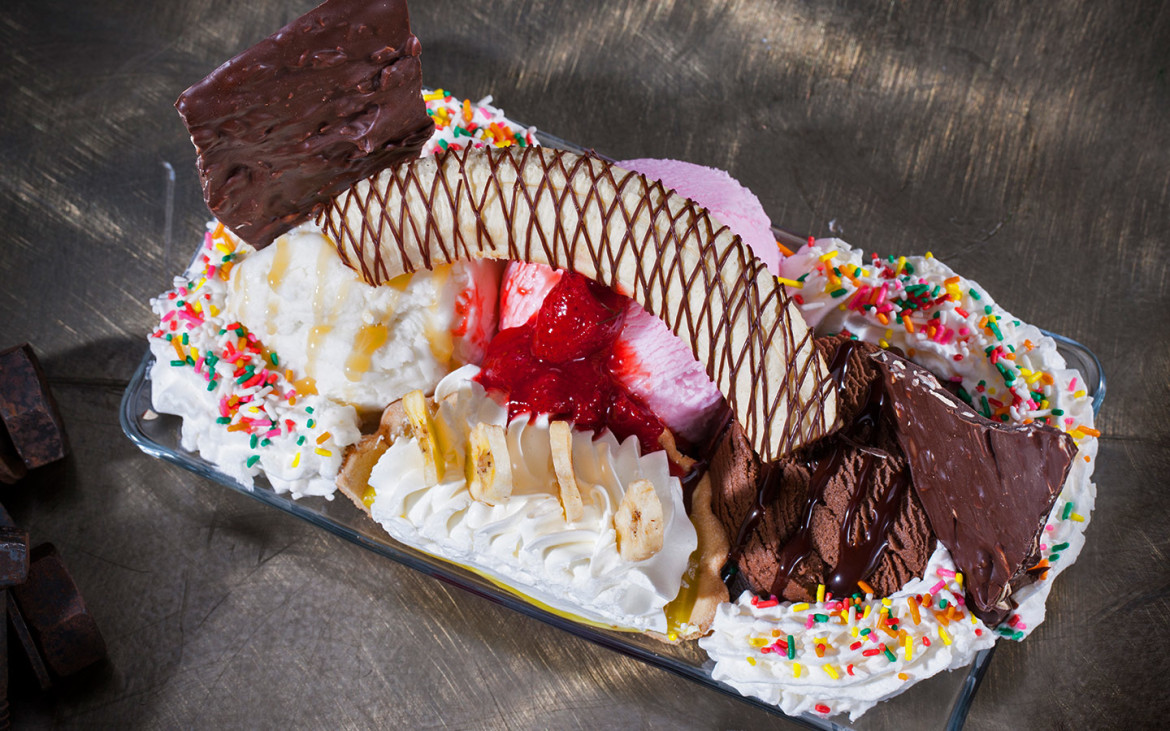 The shakes not only come in their own commemorative mason jars, but they are topped with another round of dessert, like slices of pie and cake, brownies, cupcakes, cookies, cheesecake, and MORE. We're totally working ourselves up into a food coma just thinking about them…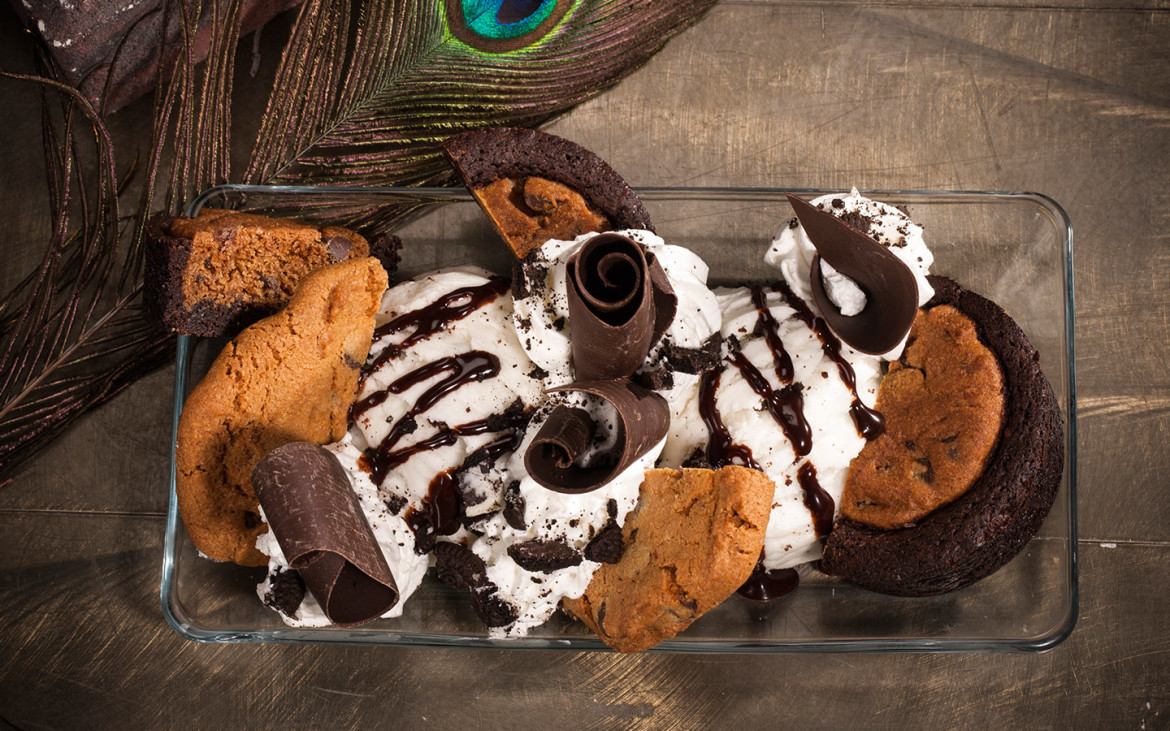 We know that $15 might seem like a steep price for a milkshake, but you have to think about the fact that you are getting a milkshake, a whole other dessert (depending on what flavor you pick), AND a souvenir. That's a lot of bang for your buck! But is the taste worth it, you ask?
One of the most popular items on the menu is the Red Velvet Milkshake, since it comes with an entire red velvet cupcake on top. (SWOON!) The milkshake itself is blended so well, making it creamy with just the right amount of thickness. However, we did find whole pieces of red velvet cake mixed into the shake, making it THAT. MUCH. BETTER. for us!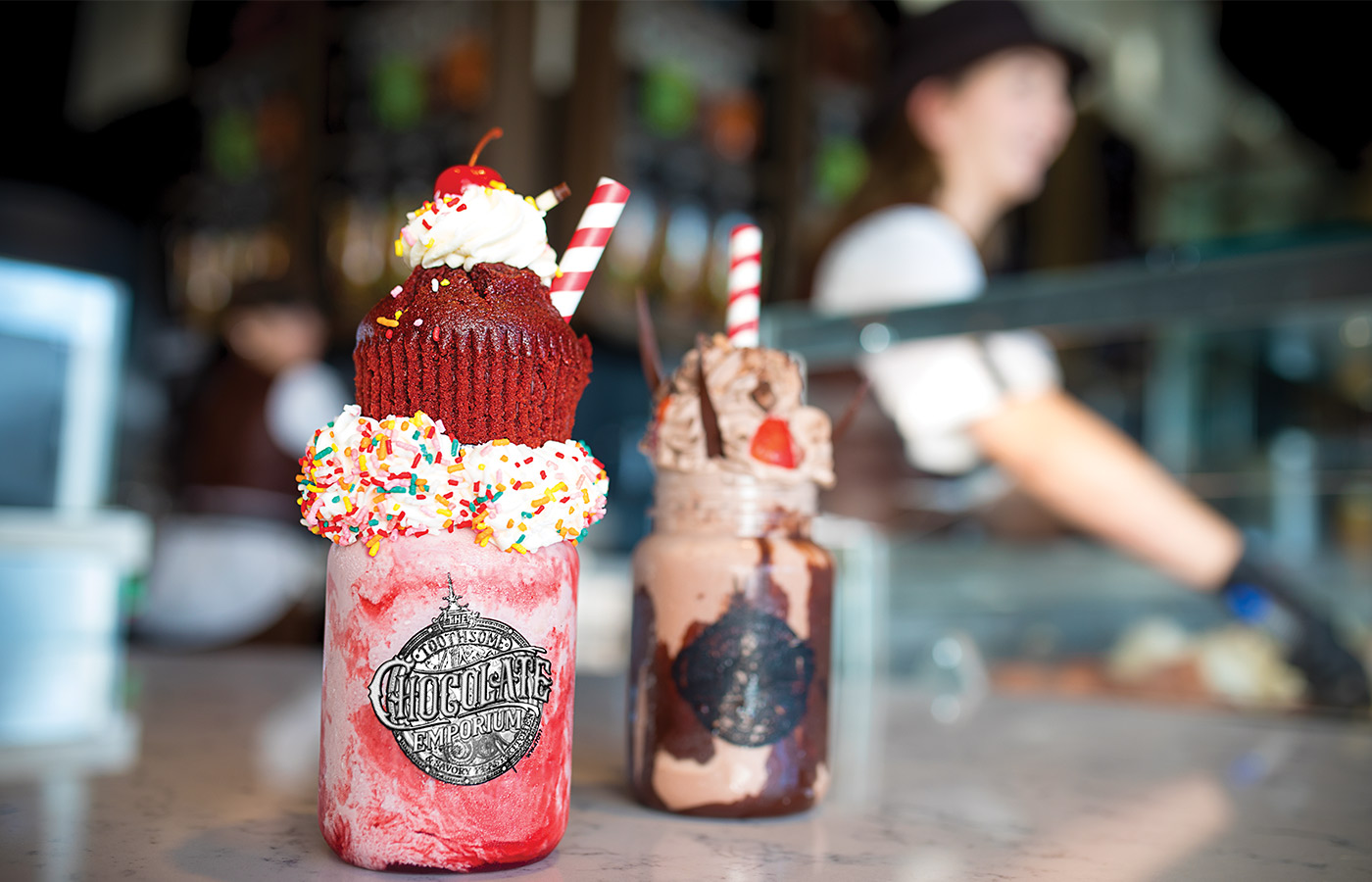 It's not just the red velvet flavor that is so great, though. Each of the milkshakes has a very unique flavor and appearance. Basically, it means that you'll have to go back time and time again to try them all! And once you've worked your way through the milkshakes, you can make your way onto the sundaes and other desserts too! 😉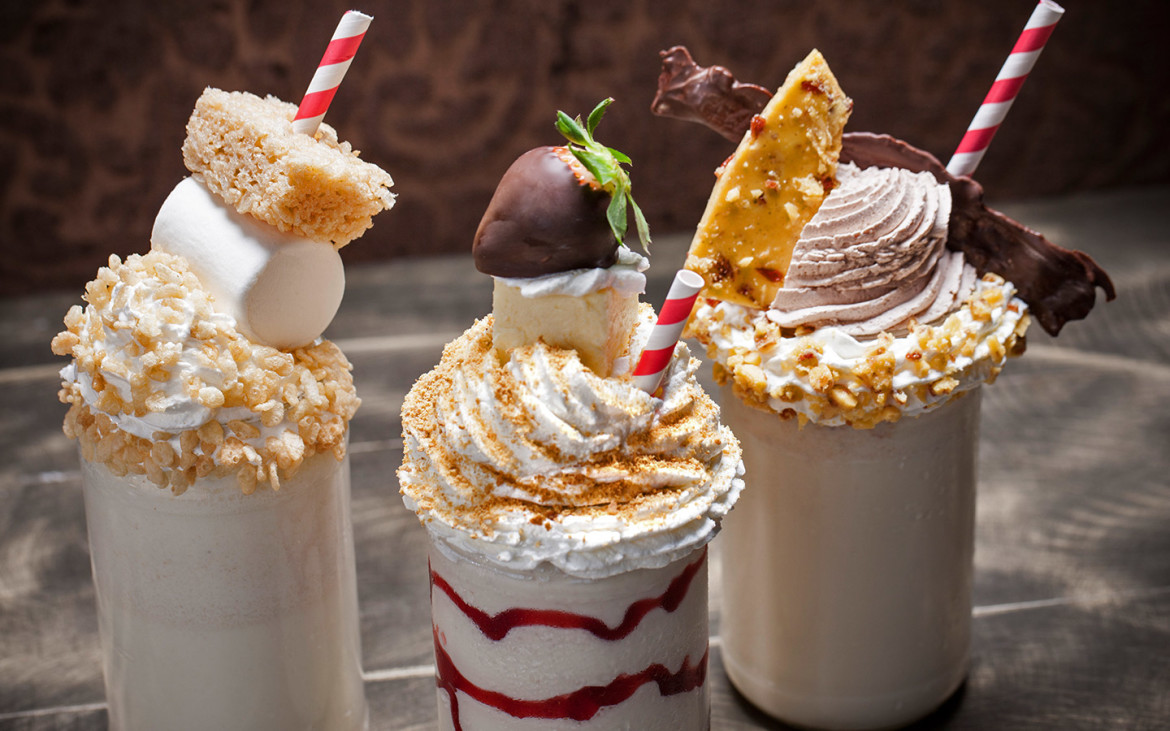 You can get a meal at Toothsome as well, but we think that it's worth the trip alone for the dessert. However, we have to warn you — once you try a Toothsome milkshake, all other shakes pale in comparison!
As we continue to return to Universal Orlando, we'll give you a look at the best eats and treats in the parks! Stay tuned with All Ears for more Universal news!
Have you been to Toothsome Chocolate Emporium? Let us know in the comments below!