When it comes to visiting Disney World, there are tons of iconic and popular sights, attractions, and restaurants that belong at the top of everyone's bucket list.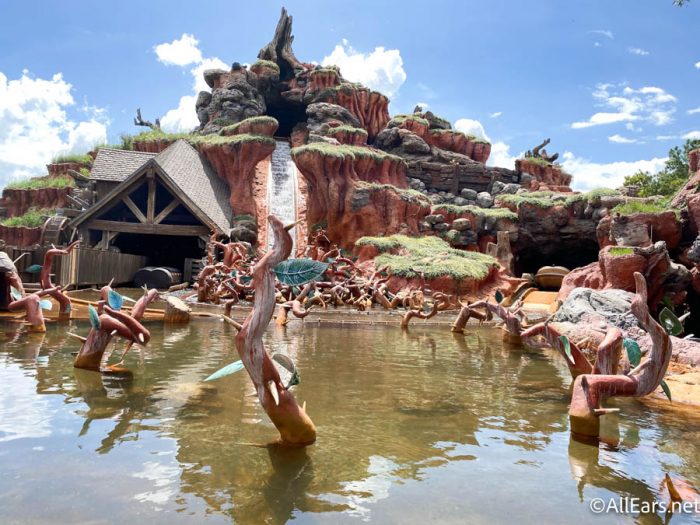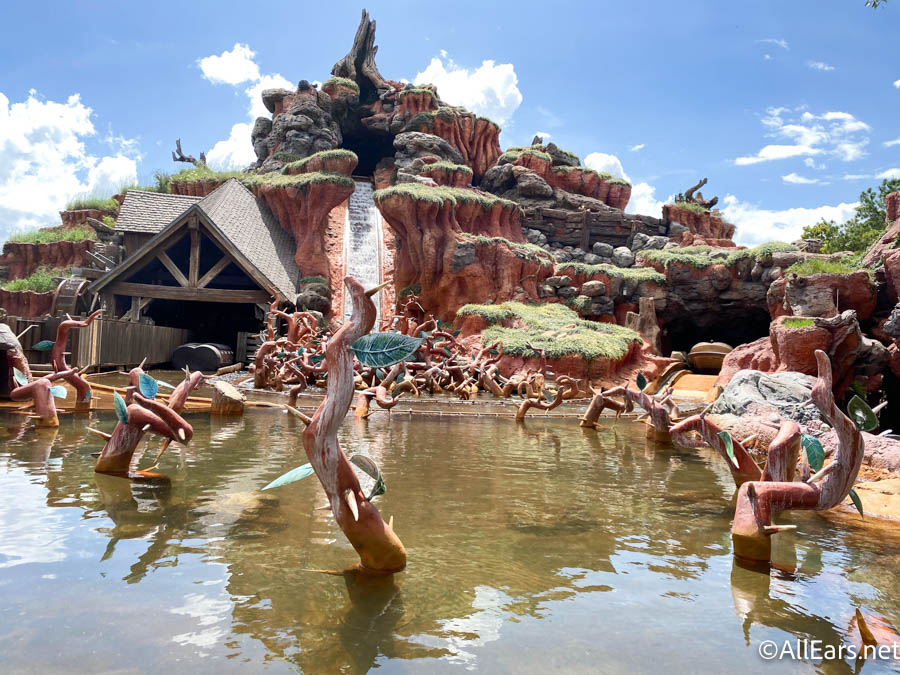 But there's also a ton of things to do in Disney World that most people have never even heard of, let alone done!
The next time you're vacationing in the Most Magical Place on Earth, consider branching out a little with these 15 things you've never done in Disney World!
It doesn't matter if it's your first trip to Disney World or your 50th, the parks and resorts are so filled with ideas and opportunities that you're guaranteed to find something totally new and unexpected if you dig a little. 
Stay in the Cinderella Castle Suite
Okay, so this is one thing that will require a lot of wishful thinking, because staying in the Cinderella Castle is most definitely something you have never done before! First of all, the mere fact that there's basically an exclusive hotel room inside the castle is stunning news to most people. What isn't so stunning is that it's very hard to stay here!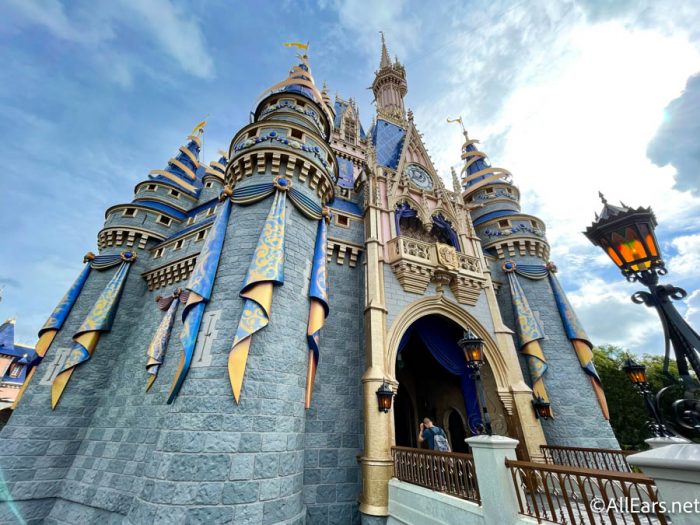 Equipped with princess-worthy furniture, a glass slipper, and a magic mirror, just to name a few decadent amenities, the suite is unsurprisingly very hard to visit, let alone stay in. Previously, Disney let guests win the chance to stay here during the Year of a Million Dreams, but now the suite isn't available to book.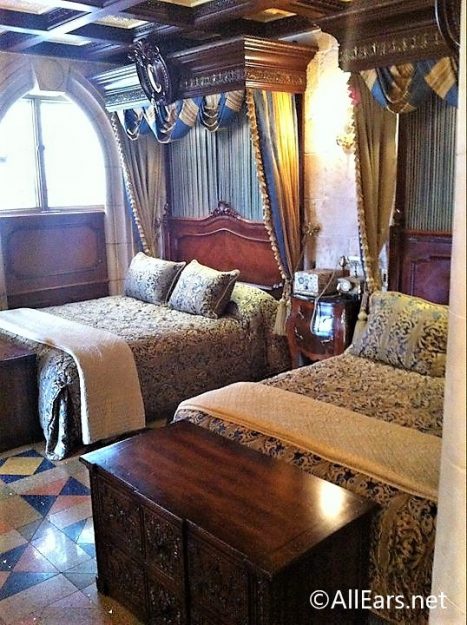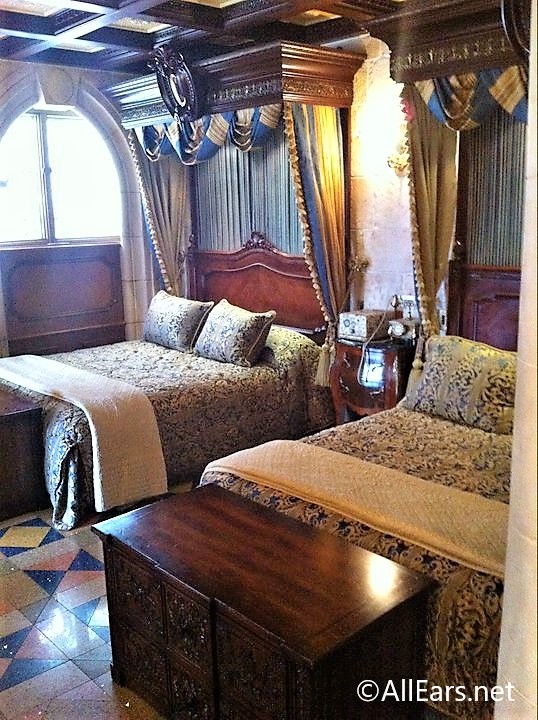 The only ways in are to win a contest or somehow be invited. So while we try to become BFFs with Walt Disney's relatives, we'll just keep rewatching videos of the room on TikTok. 
So Many Outdoor Activities and Sports!

 
Generally, people come to Disney World to relax and indulge with treats like Mickey Waffles, chicken nuggies, and Kitchen Sink Sundaes. Sporting activities aren't typically top of mind — but they should be!
Typhoon Lagoon offers surfing lessons (currently unavailable) for a cool $199 per person, while Disney's Fort Wilderness Resort & Campground offers horseback riding at Tri-Circle-D Ranch, and numerous waterside resorts (like Fort Wilderness, Disney's Caribbean Beach Resort, Disney's Polynesian Village Resort, and Disney's Yacht Club Resort) offer guided fishing excursions.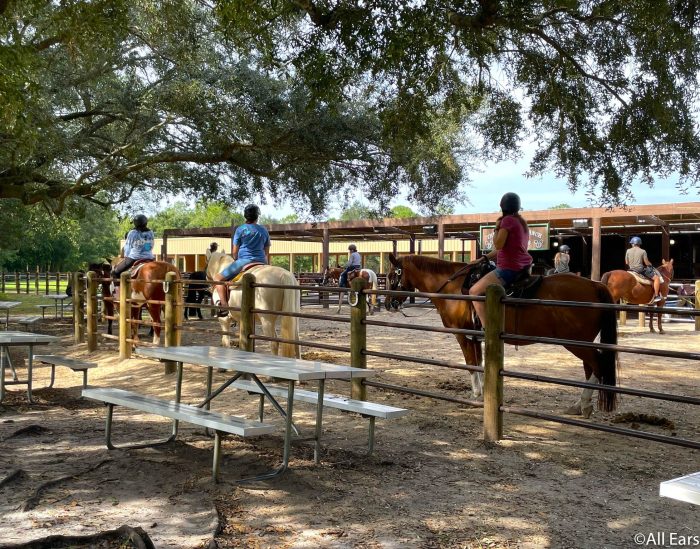 And in case you want to cosplay Merida from Brave, you can even take archery lessons at the Fort Wilderness Archery Experience!
Take a Segway Tour Through the Wilderness
If you're looking for a different type of tour at Fort Wilderness, hop aboard a Segway and explore the Wilderness Back Trail Adventure!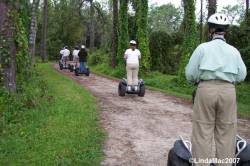 Great for Segway newbies thanks to an intro lesson and practice time, the 2-hour tour is a fun and relaxing way to explore the Disney wilderness without having to walk (you do enough of that in the parks!). 
Get the First Boarding Group for Guardians of the Galaxy: Cosmic Rewind
Let's face it, we're lucky if we even get a boarding group at all for Cosmic Rewind, but snagging a spot in the coveted first entry of the day is virtually unheard of!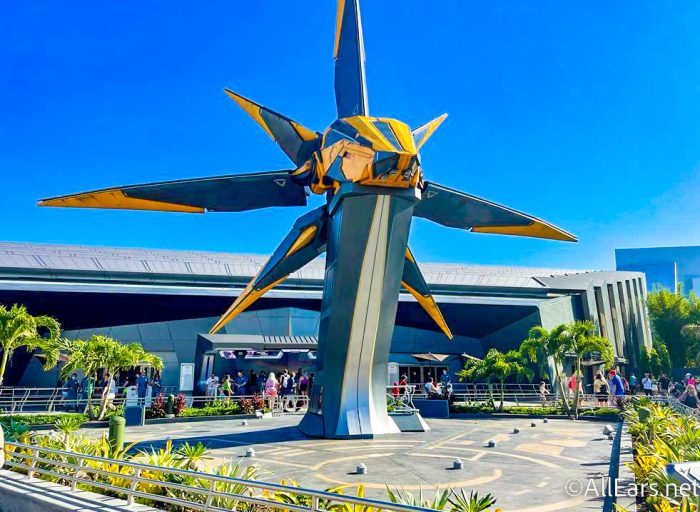 Here are our tips for getting a boarding group and making this dream happen for you. Hint: they involve using reliable cell data rather than Disney WiFi, resetting your My Disney Experience app ahead of time, and generally just hoping that the Force is with you. 
Enjoy Dinner and

 

Show
Having dinner in Disney World is a world-class experience. Seeing a show in Disney World is also a world-class experience. So why not combine the two for an evening you're sure to remember! 
The Hoop-Dee-Doo Musical Review at Disney's Fort Wilderness Resort is an excellent toe-tapping show that pairs nicely with dinner. There's just something so perfect about fried chicken with a side of all-American line dancing! 
Splurge at Victoria & Albert's
If you're looking for a dinner experience that's a tad more lavish and exclusive, you'll find that in spades at Victoria & Albert's — assuming you can even get a table.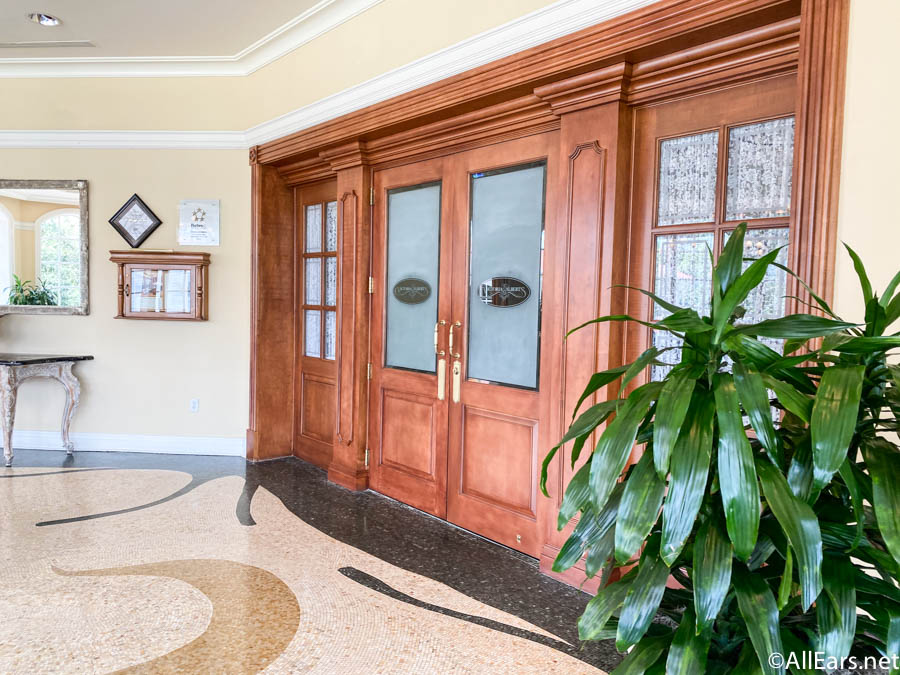 One of Disney World's most luxe dining experiences is also one of the most difficult to get into, due to its over-the-top tasting menus and regal treatment. It's located at Disney's Grand Floridian Resort & Spa, with a main dining room, the elite Queen Victoria's room, or the uber-fancy Chef's Table in the kitchen. 
Of course, a meal like this doesn't come cheap, which is why it's a dreamy bucket list fantasy for many, but it's definitely one of those once-in-a-lifetime experiences. 
Eat Vegan Barbecue
Vegan barbecue kinda sounds like a typo, but trust us: it's real. And it's legit delicious.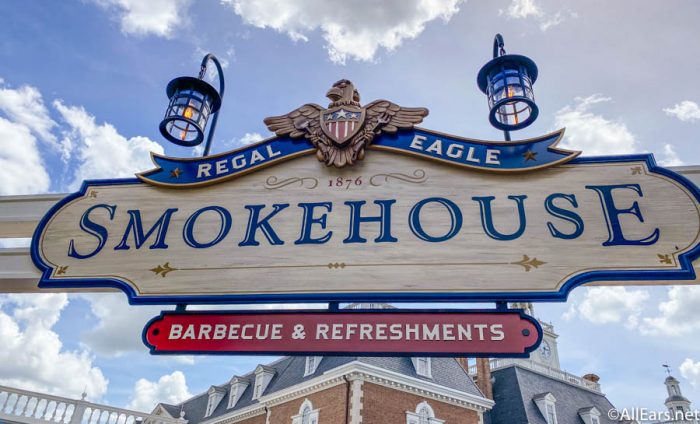 In addition to tons of vegan-friendly snacks like popcorn and Dole Whip, there are some unexpectedly meat-free options too, like the BBQ Jackfruit Burger from The Regal Eagle Smokehouse in EPCOT!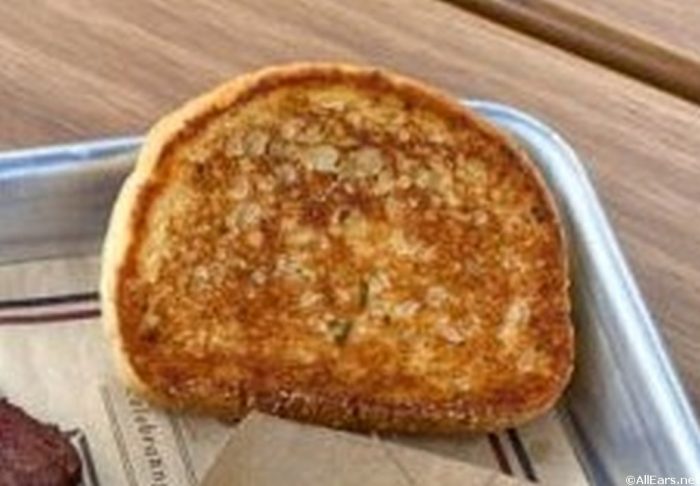 It's a Plant-Based Burger on Garlic Toast topped with BBQ Jackfruit, Plant-Based Mayonnaise, and Lettuce, and you know what? It's smoky, "meaty," and amazing! 
Hack Your Way to Dole Whip Perfection

 
Listen, just because Disney World lists things on their menus in specific ways doesn't mean you can't get a little creative on your own! Menu hacks are our love language, and we always encourage Disney travelers to color outside the lines when it comes to snacks!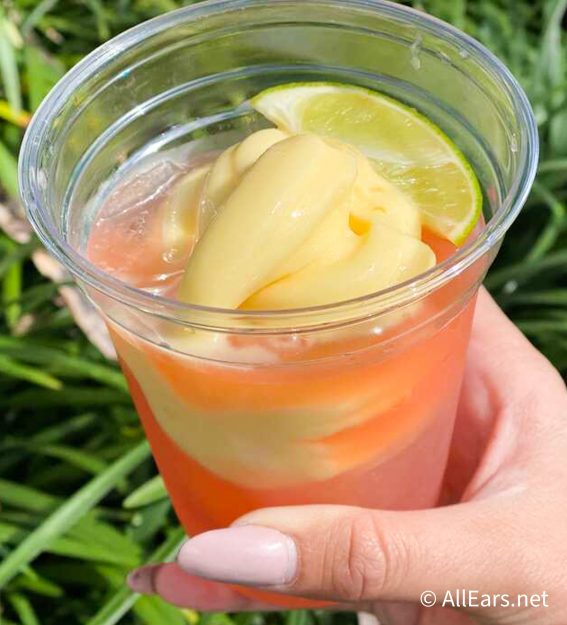 This is especially true when it comes to Dole Whip, since there are infinite options for DIY flavor combos! Our favorite ever involved getting a Dole Whip from Marketplace Snacks in Disney Springs, then adding it into a Blood Orange Margarita from Dockside Margaritas. You're welcome. 
Get Your Haircut in Disney World
Need a trim while on vacation? No need to leave the parks! Instead, take a seat for the most magical haircut you'll ever experience at the Harmony Barber Shop in Magic Kingdom!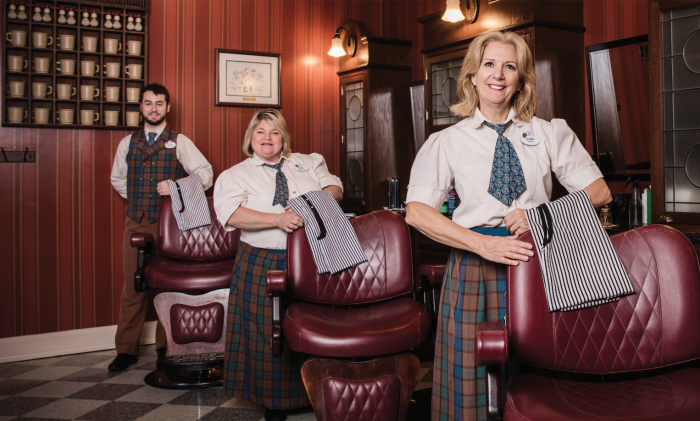 It's hard to believe such a thing exists, but this is a fully operational barber shop for guests of all ages, and it's a delightful way to freshen up your hairdo and try something totally out of the box at the same time! 
Notice the Creepy Doll on Tower of Terror
There's a lot happening on Tower of Terror, so you can be forgiven for being too overstimulated to notice the creepy ventriloquist dummy haunting you at the end of the ride.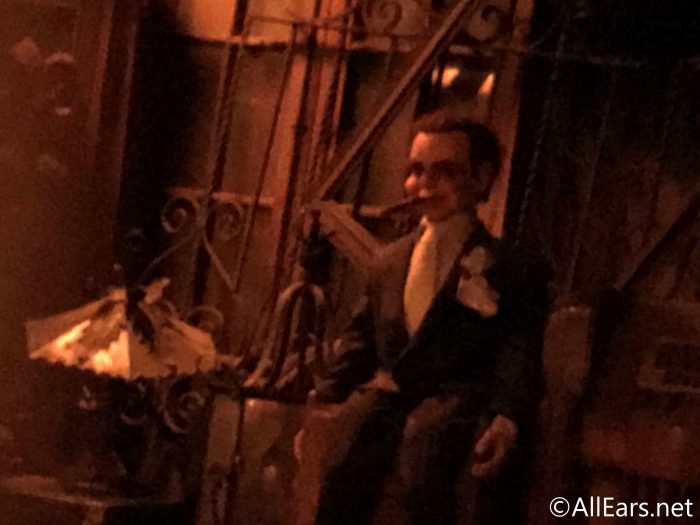 Nestled discreetly amongst a bunch of dusty items, Caesar is a Twilight Zone doll that not only looks super creepy, but is said to cause trouble around the attraction if Cast Members don't say hello and goodnight to him each day. Yikes! 
Camp on the Cheap
Did you know there's a way to stay on Disney property for less than $100 a night? It's true! And it's all thanks to Disney's Fort Wilderness Resort & Campground, which offers highly economical camping options for both RVers or tent campers. 
Not only is it super affordable, and conveniently accessible to Magic Kingdom, but the campground is filled with activities and entertainment, like the aforementioned fishing excursions, horseback riding, and Segway tours. 
Visit Disney's BoardWalk
For a dining and entertainment destination sandwiched between EPCOT and Disney's Hollywood Studios, and surrounded by Disney Resorts, Disney's BoardWalk is oddly underrated.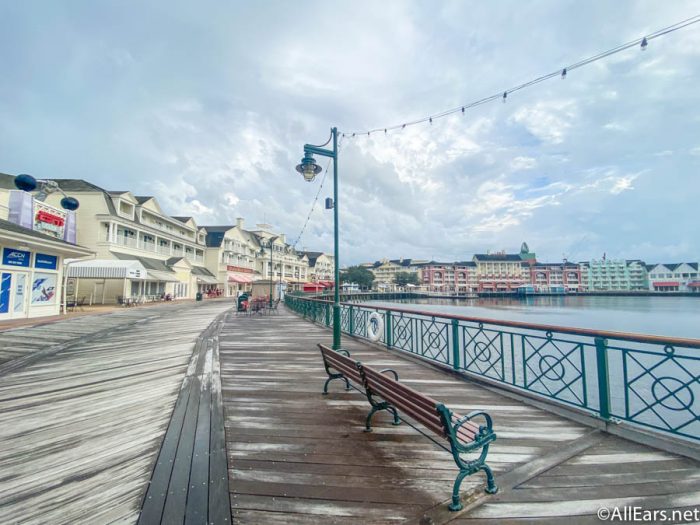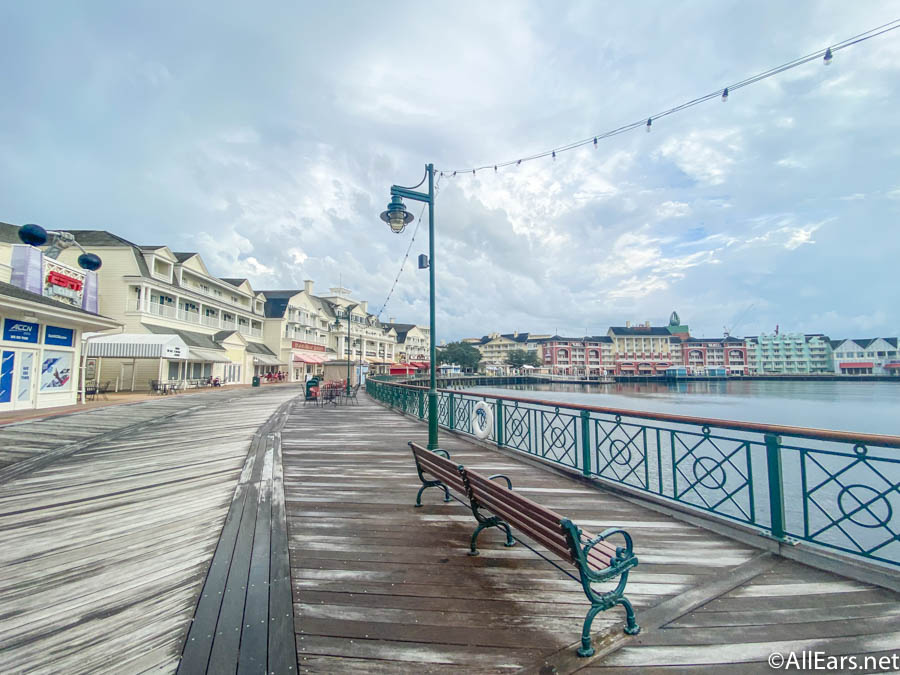 Decorated with wonderfully Americana boardwalk vibes, this is an area that's a great place to relax, have a snack or a drink, or take in some musical entertainment after a day in the parks, thanks to places like Jellyrolls or Atlantic Dance Hall. 
Explore the OTHER Trail in Animal Kingdom
Although not as popular as some of the rides, the Gorilla Falls Exploration Trail and the Maharajah Jungle Trek are at least well-known. But there's a third trail that's even more of a hidden secret, nestled in the shadows of the Tree of Life.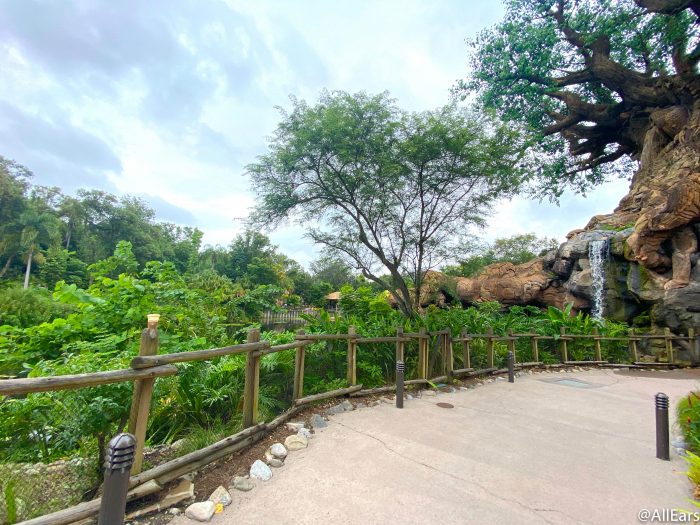 It's called the Discovery Island Trails, and it's hiding in plain sight, weaving its way around the base of the iconic Animal Kingdom tree! Not only will you get new vantage points of the tree, but along the way you can spot cute animals like flamingos and otters! 
Go Swimming at EPCOT
It might sound too good to be true, but you actually can go swimming at EPCOT! If you're SCUBA-certified, that is.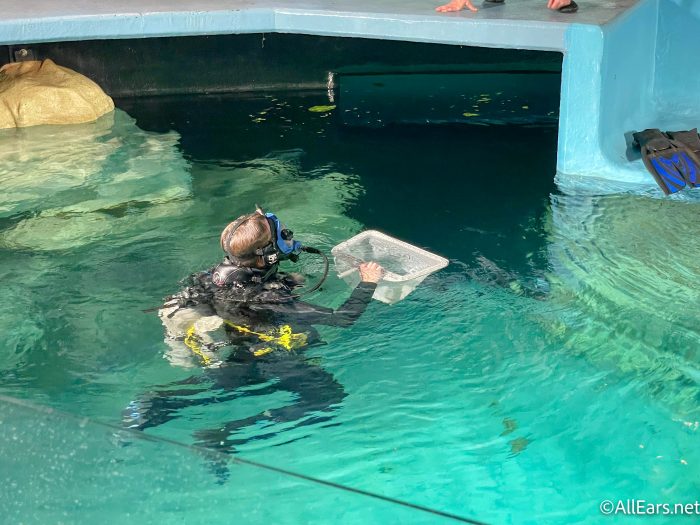 For those who meet the qualifications, you can literally dive into the tanks in the Seas with Nemo & Friends for a 40-minute DiveQuest tour! For those who aren't certified, you can still snorkel in the tanks on the Aqua Tour! (DiveQuest and Aqua Tour are both currently unavailable.)
Actually Ride in an Amphicar
For anyone who has spent any time in Disney Springs, you've most likely seen the Amphicars, those amphibious cars that literally drive into the water and zoom around the lake like boats. But how many of you have actually done it yourselves?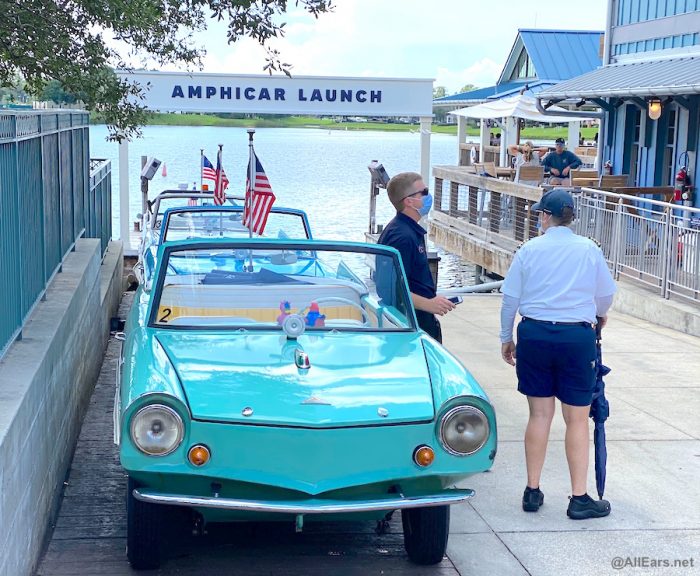 So the next time you're over by The Boathouse, and you've got an extra $125 burning a hole in your pocket, shell out for a 20-minute "car" ride like you've never experienced before! Each car can seat up to three passengers.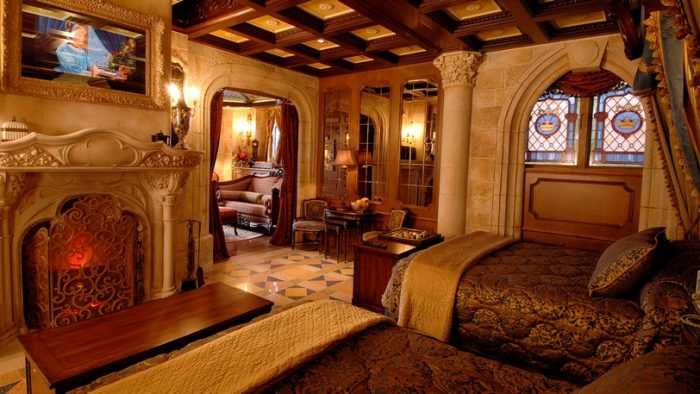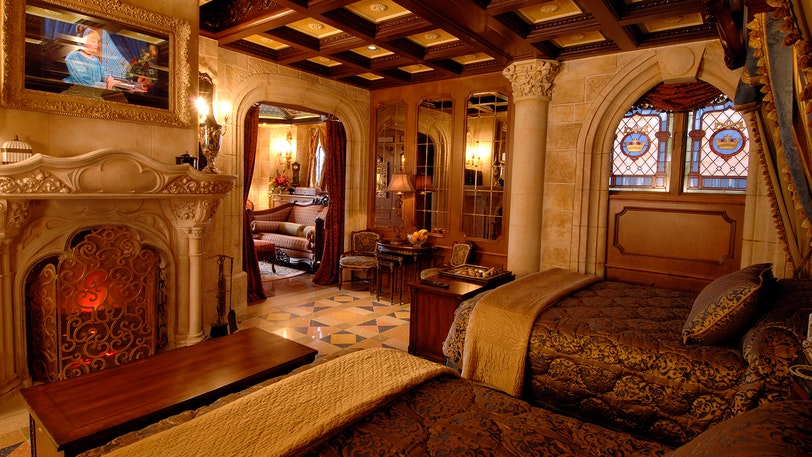 Well there you have it! We could easily go on and on with other atypical Disney World to-dos, but between the scuba diving with Nemo, the Grand Floridian tasting menus, and the dreamiest hotel suite in the Magic Kingdom, this should fill your bucket list nicely for a while! 
What's the one thing you've never done in Disney World that you're dying to do? Let us know in the comments!
Join the AllEars.net Newsletter to stay on top of ALL the breaking Disney News! You'll also get access to AllEars tips, reviews, trivia, and MORE! Click here to Subscribe!