Not long ago we shared that the Warner Bros. Studio Tour Hollywood would be reopening on June 26th.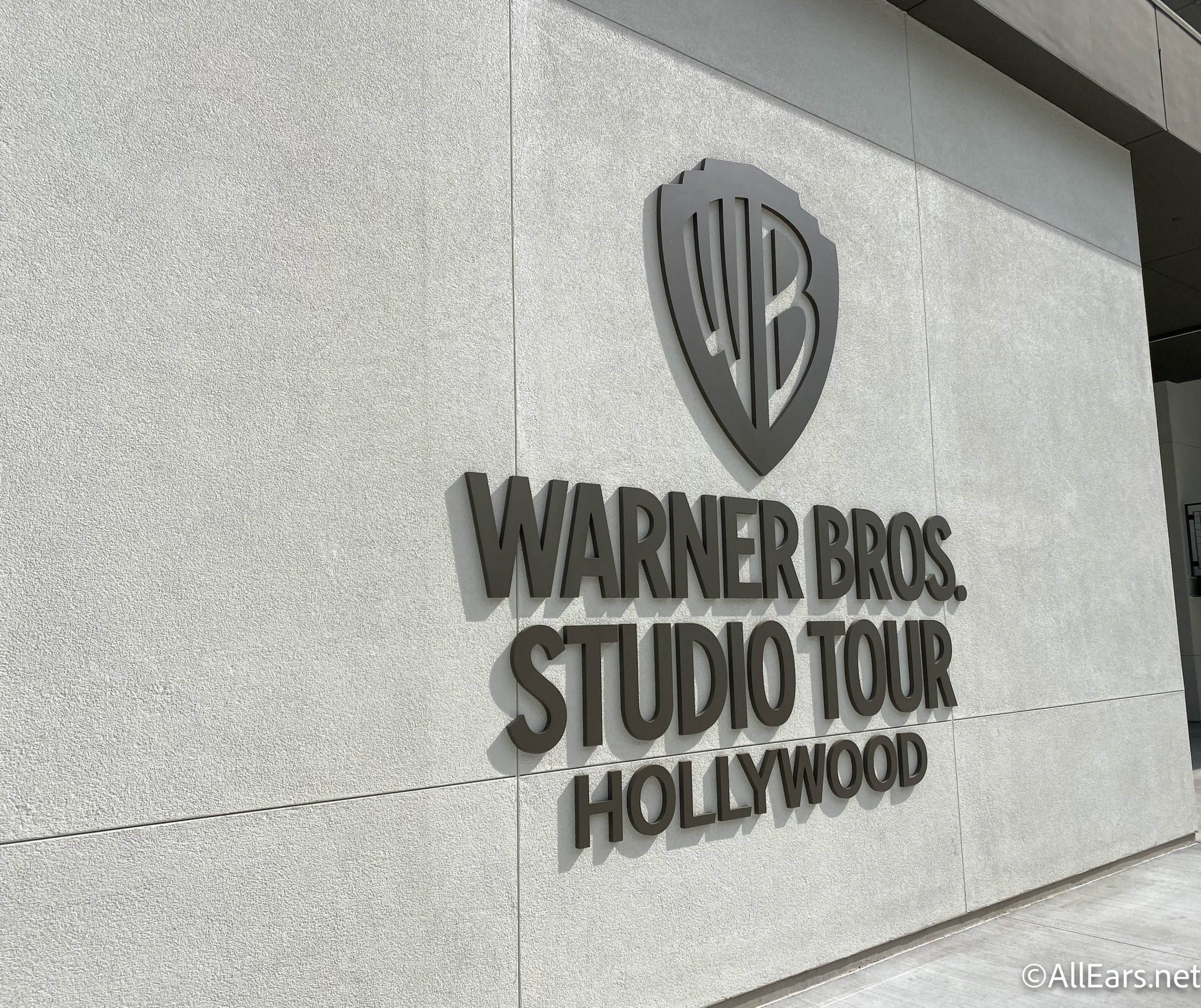 We were lucky to take the tour this week and we can't wait to share everything we saw!
First, we saw Hennessy Street, where we were told that Warner Bros. filmed scenes from Annie (the Carol Burnett version), Friends, Rent, Batman movies, and The Greatest Showman. It was originally built for gangster movies in the 1930s, when they hired actual marksmen to shoot live bullets at the actors (and hopefully miss!) because it was cheaper than blank bullets at the time.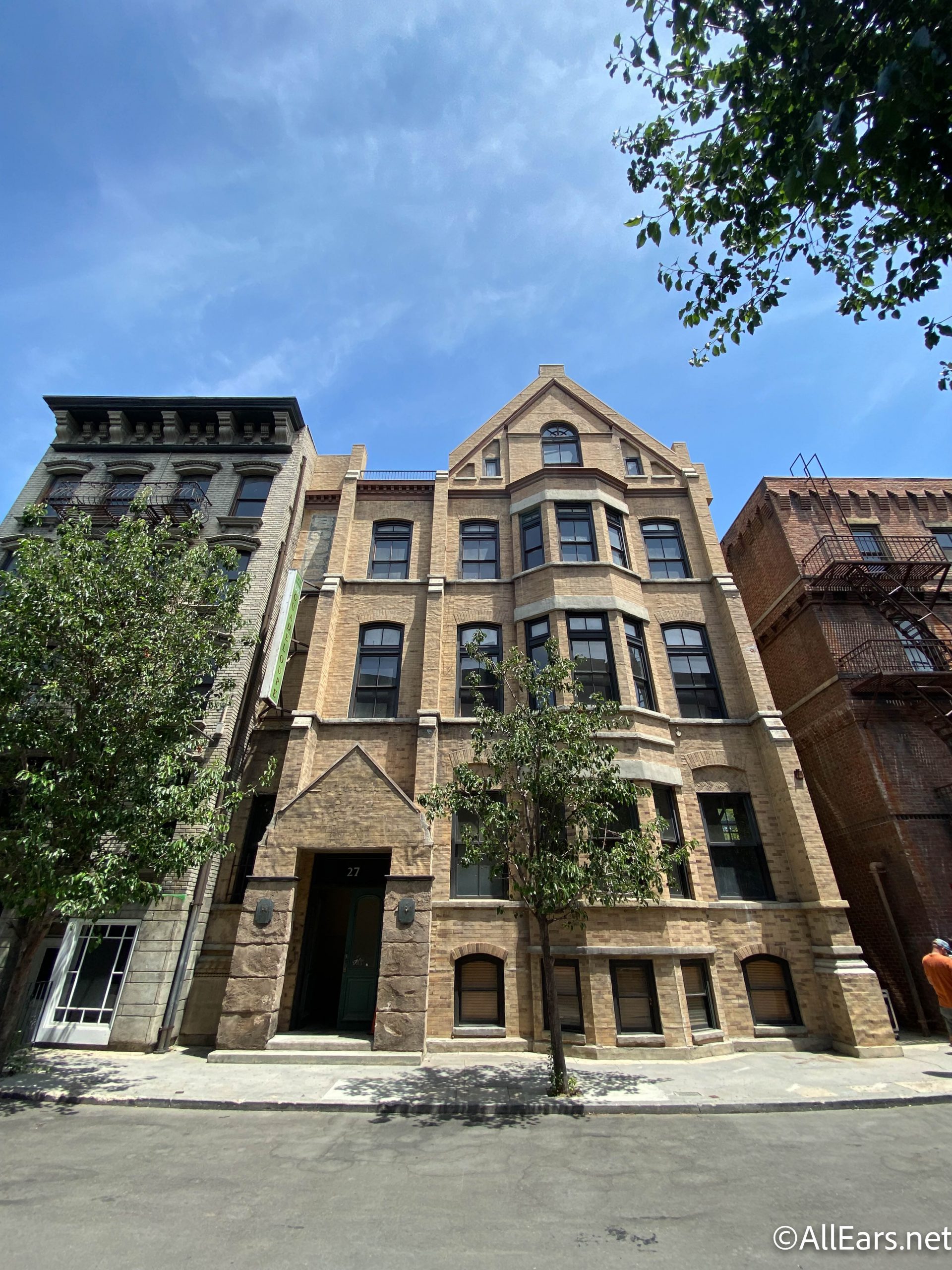 We passed by the fountain from Friends, but the tour couldn't stop because a new show is in production there!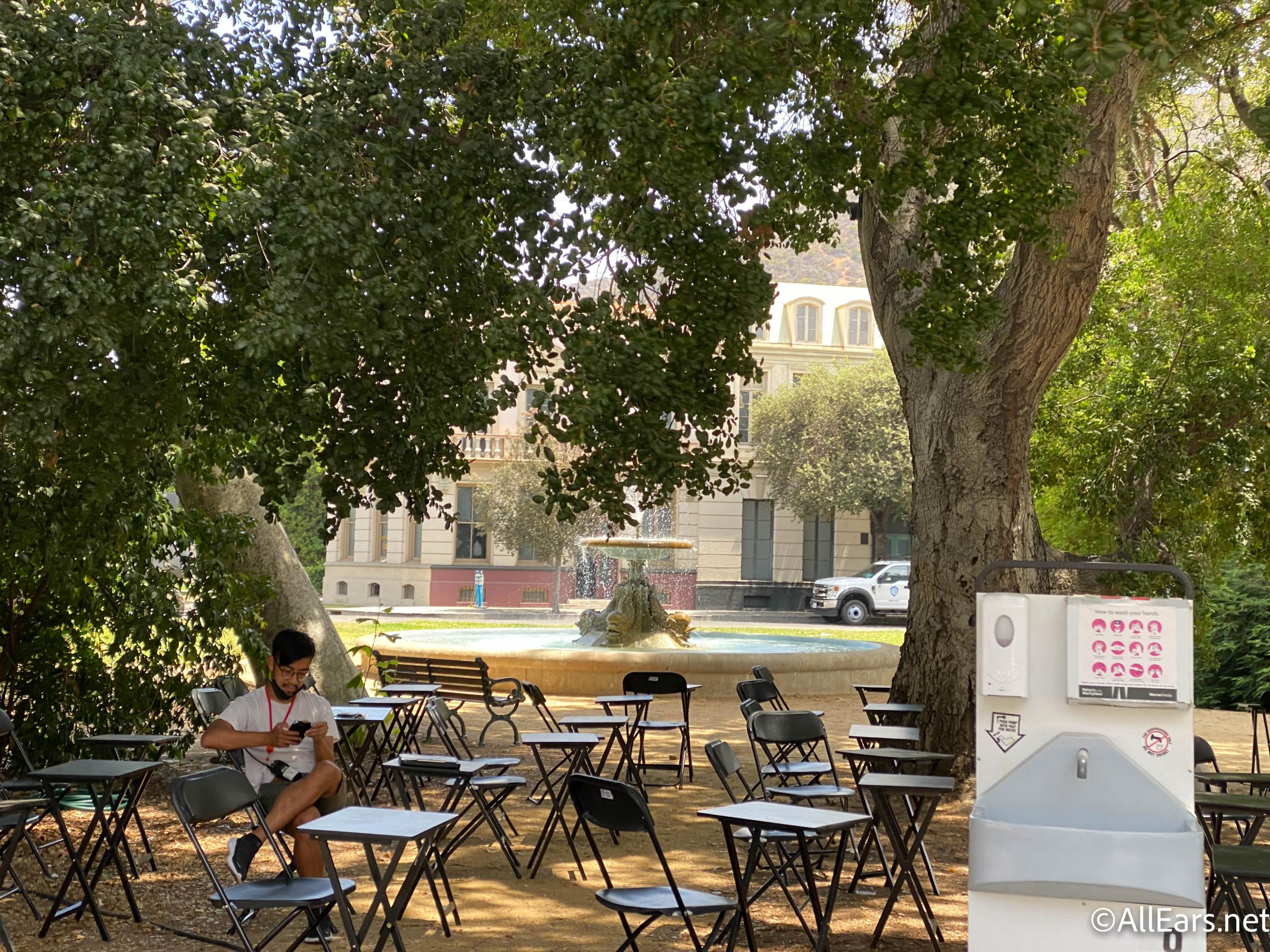 Next we visited Tenement Alley, where Prince shot the Purple Rain album cover, and where scenes such as the iconic upside down kiss from Spider-Man, various parts of Rent, and the Batman movies were filmed.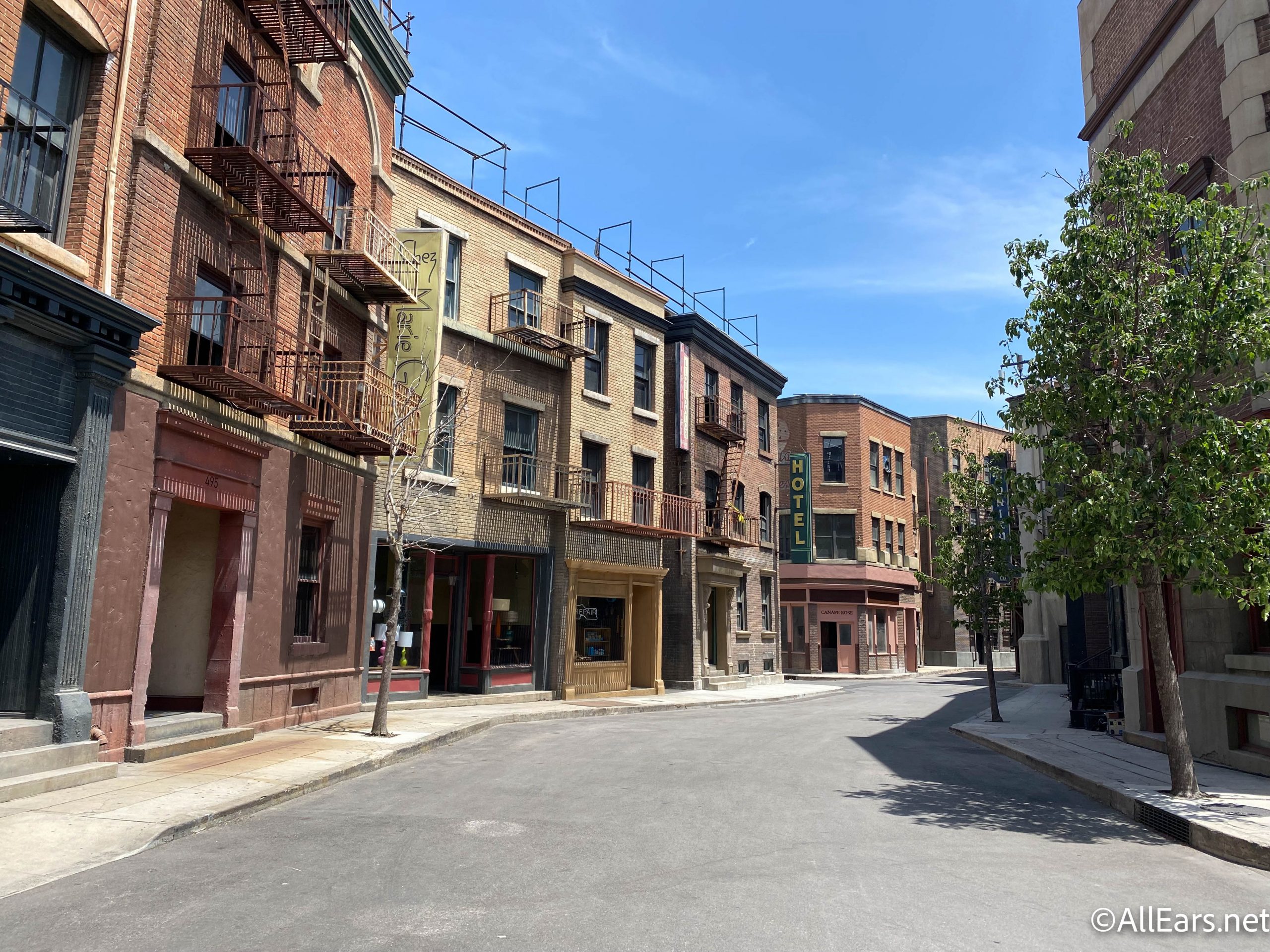 This tower of paper demonstrates how many scripts get rejected for just ONE script that moves forward to shoot a pilot. That's a LOT of unseen content, y'all.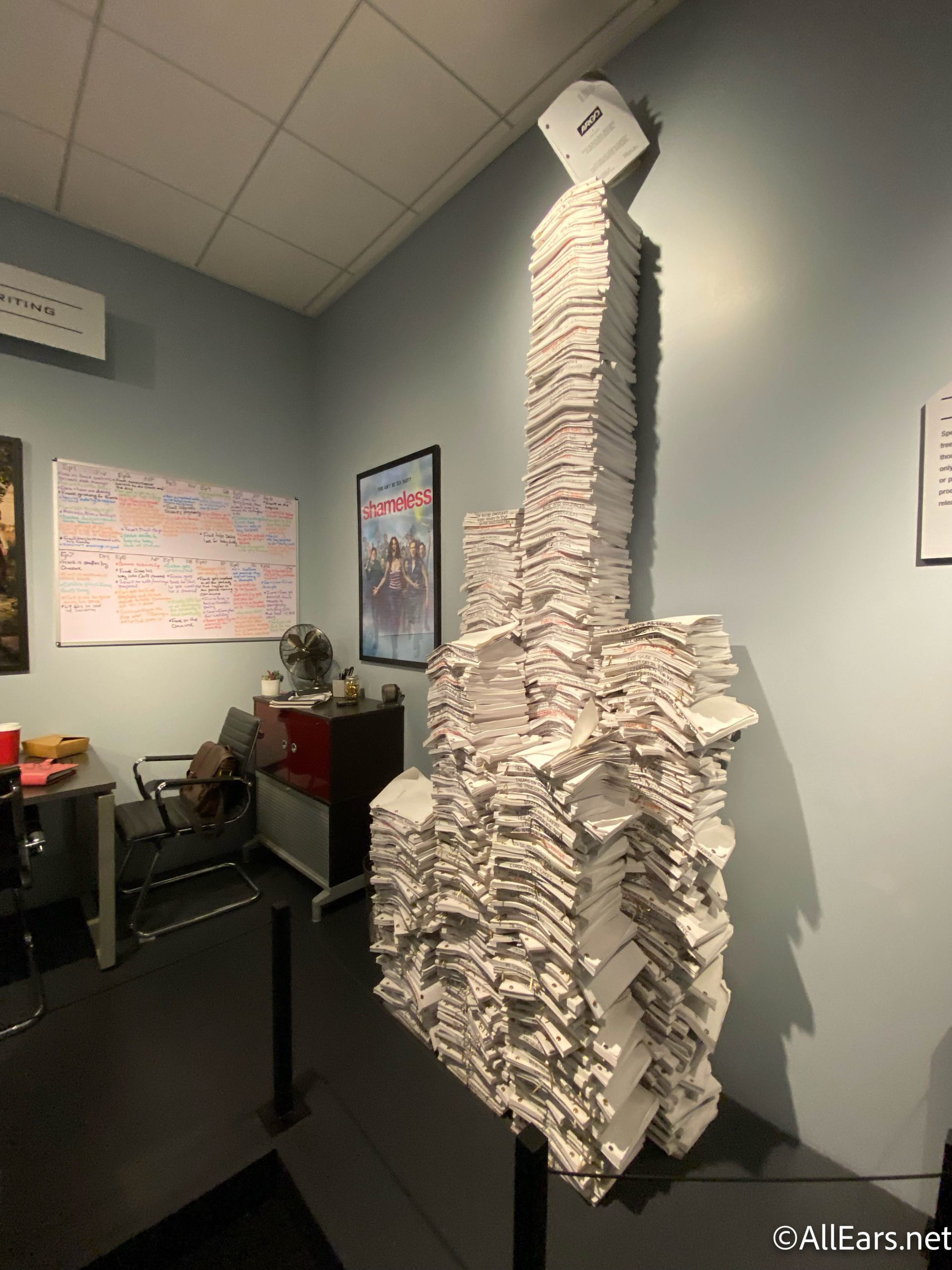 Next, we moved onto the Friends area! Of course, we had to stop in Central Perk!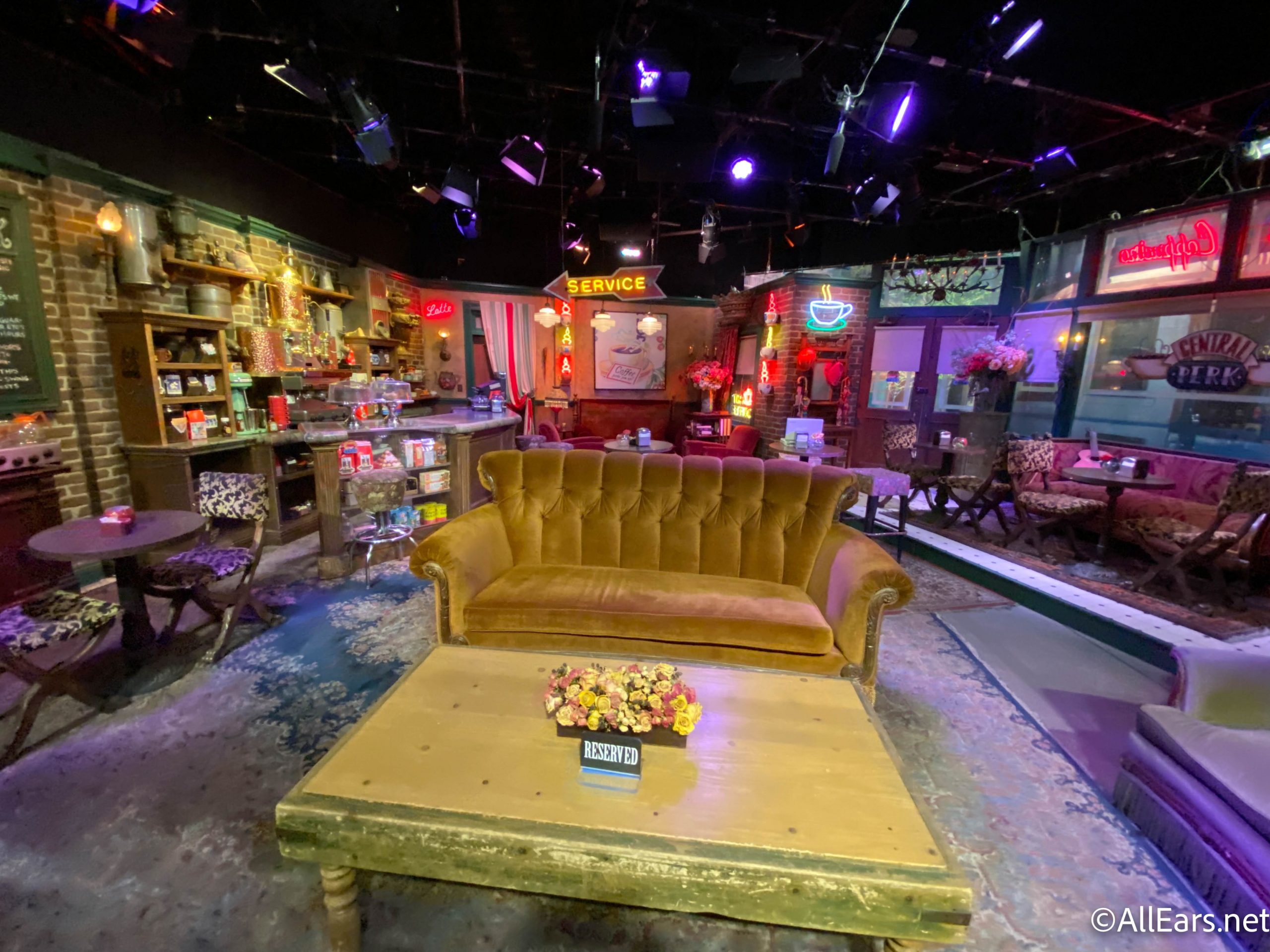 Unfortunately, Gunther was nowhere to be found, so we thought it was time to keep moving!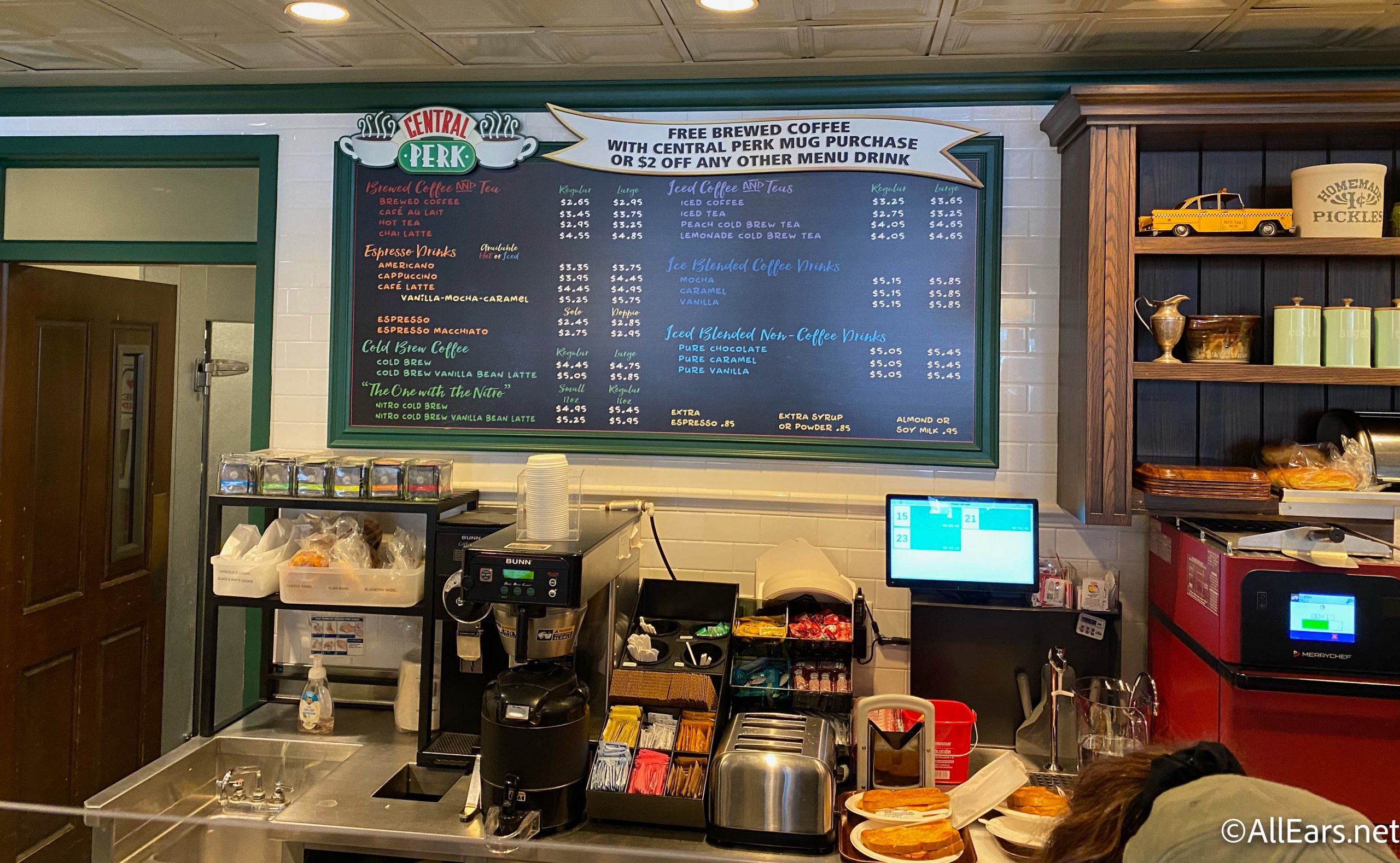 We also got to see the living room from The Big Bang Theory!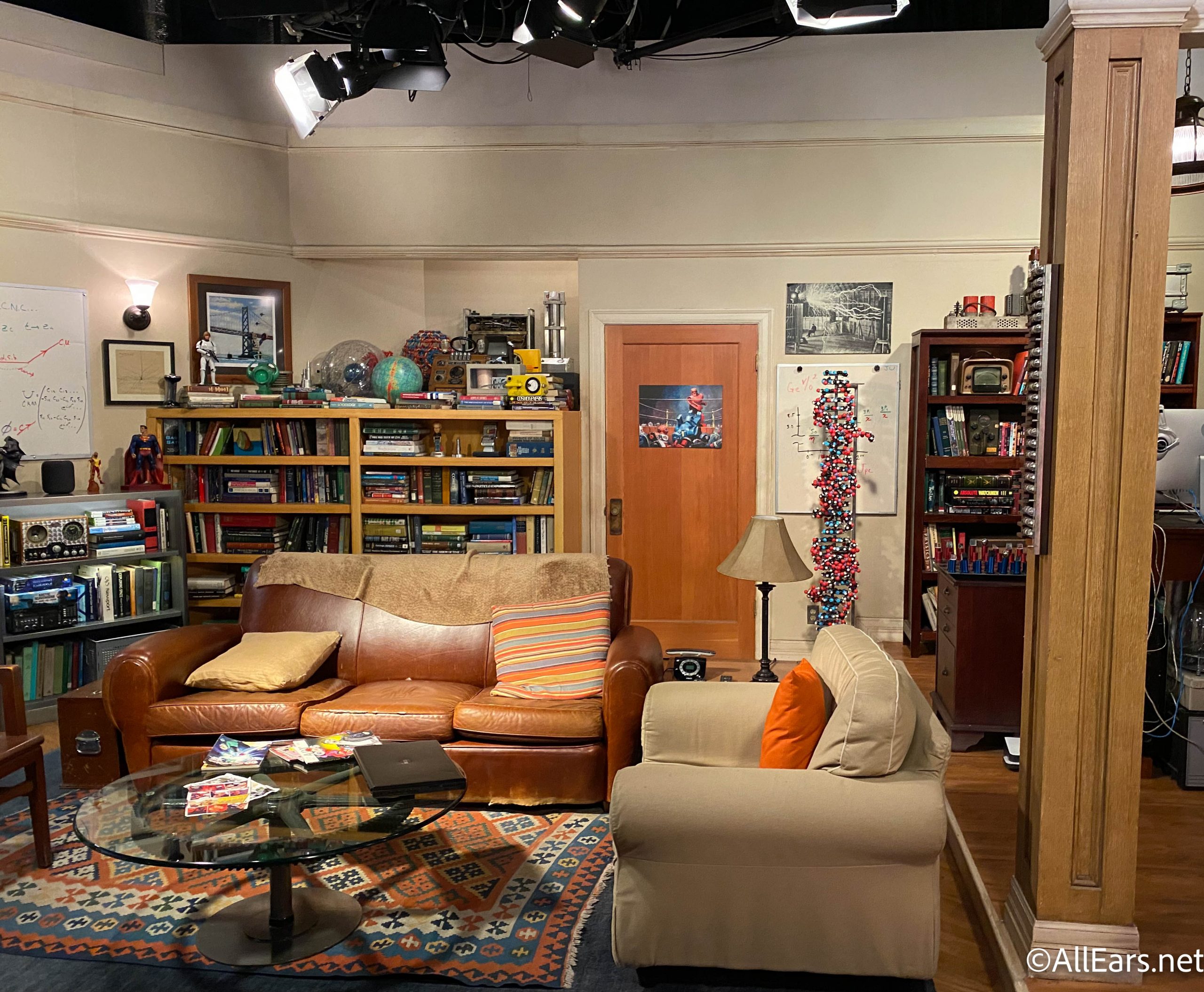 We even saw the baseball jersey that Chadwick Boseman, also known for playing the Black Panther, wore during 42…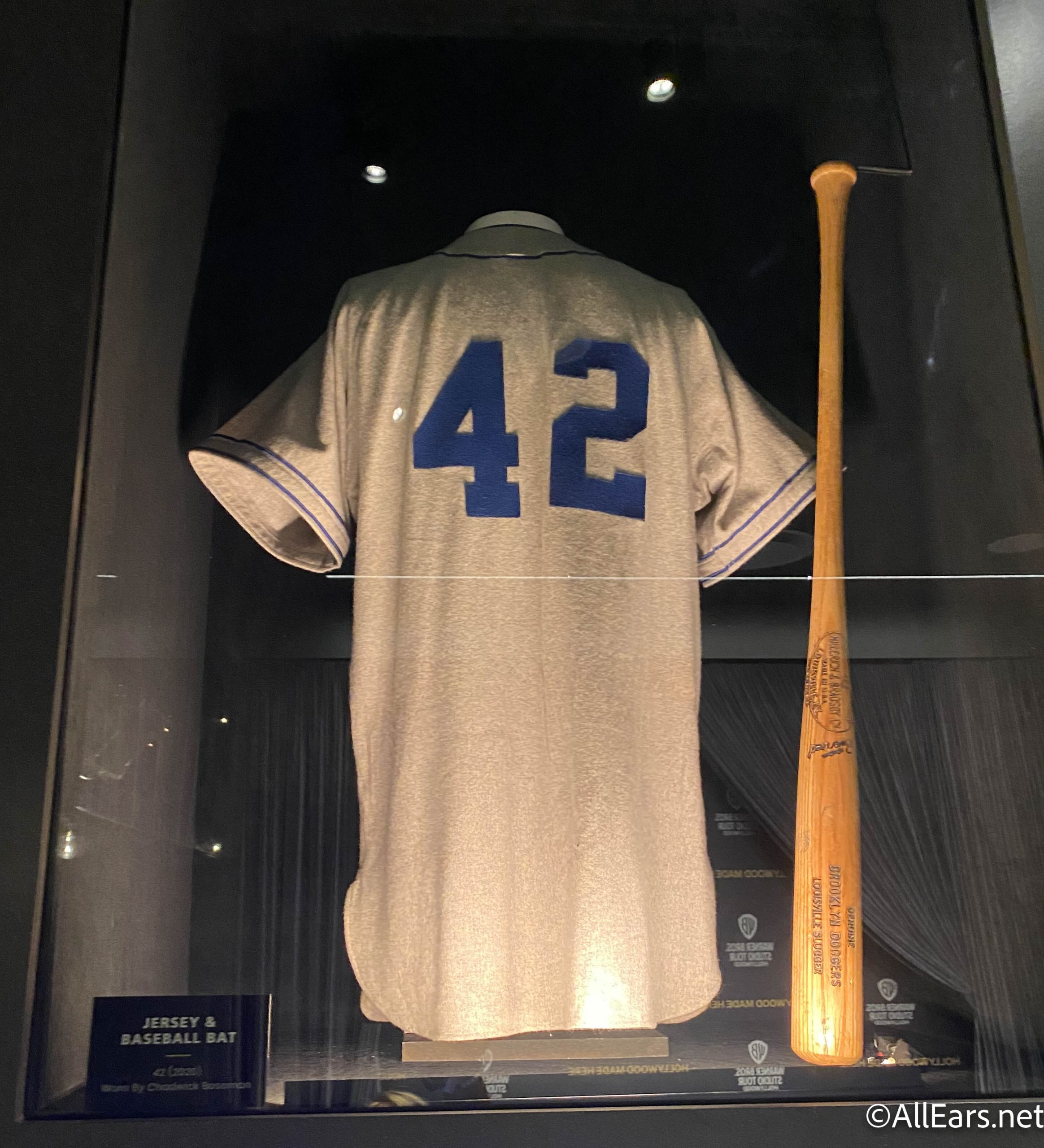 …the Honey Bee uniform that the Olsen twins both wore as Michelle Tanner during the filming of Full House…
…and the crucifix used in The Exorcist!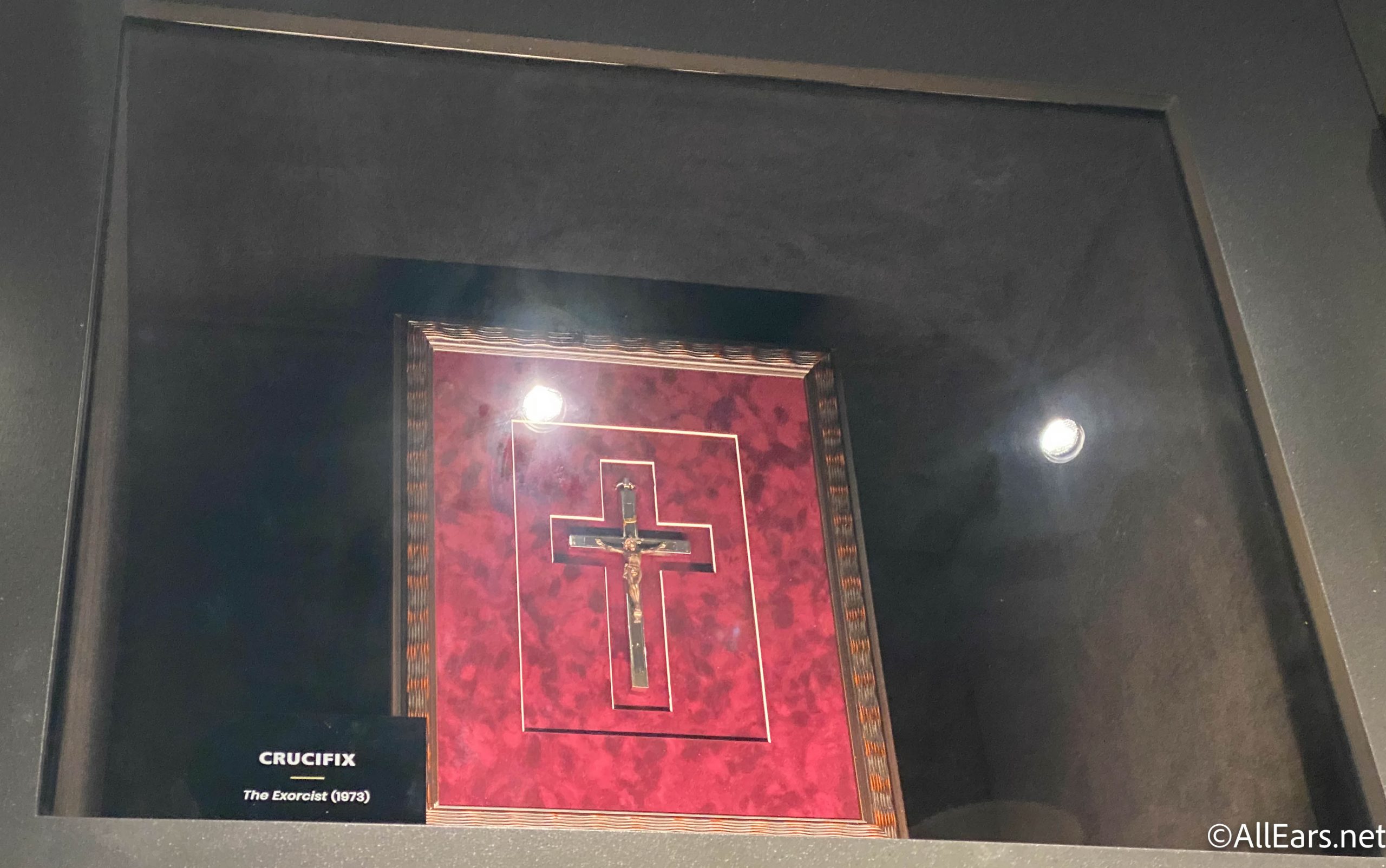 We also got up close to the Batmobile and various DC superheroes' outfits used during filming…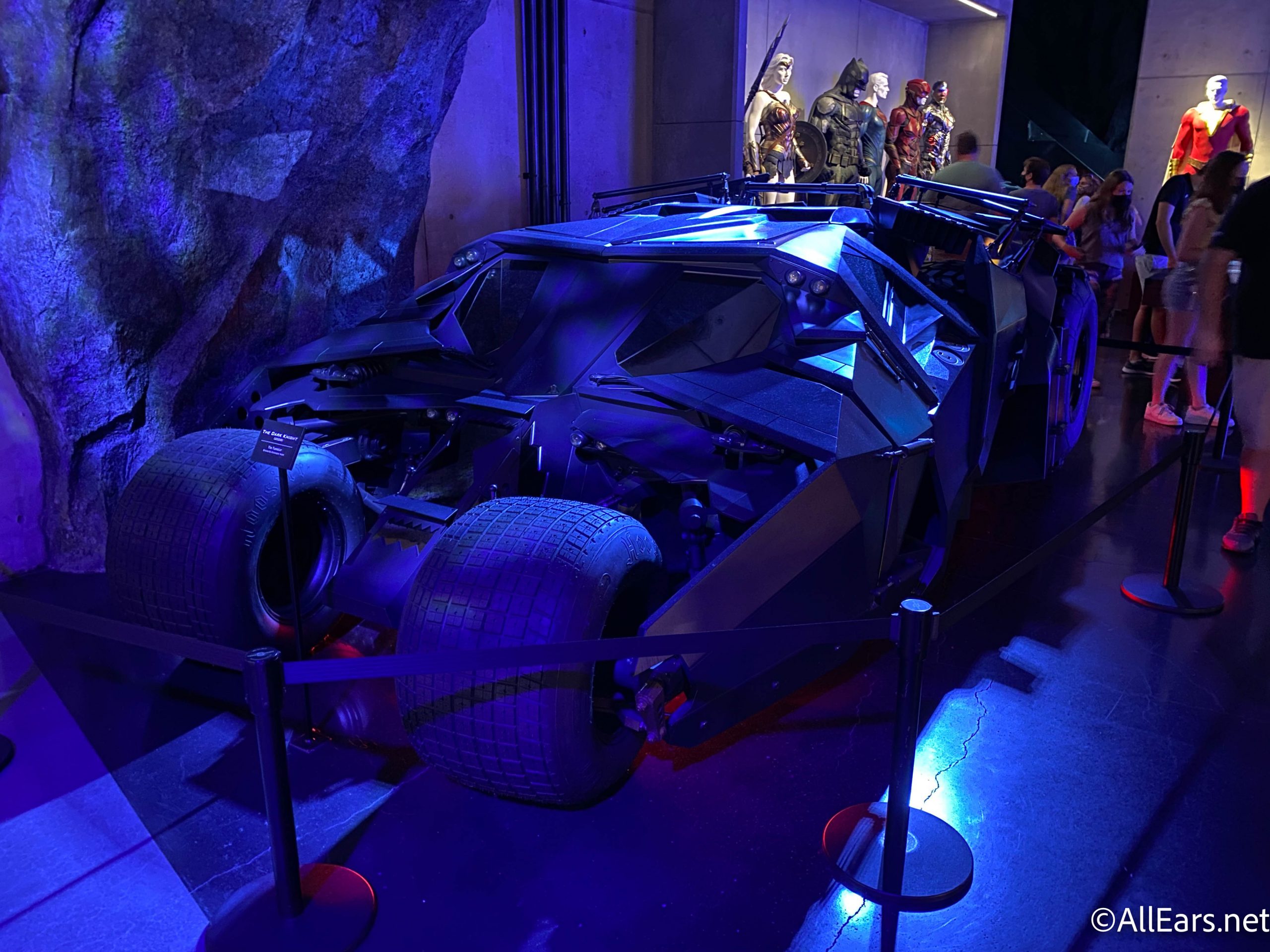 …before posing as Wonder Woman ourselves! Looking good, Molly!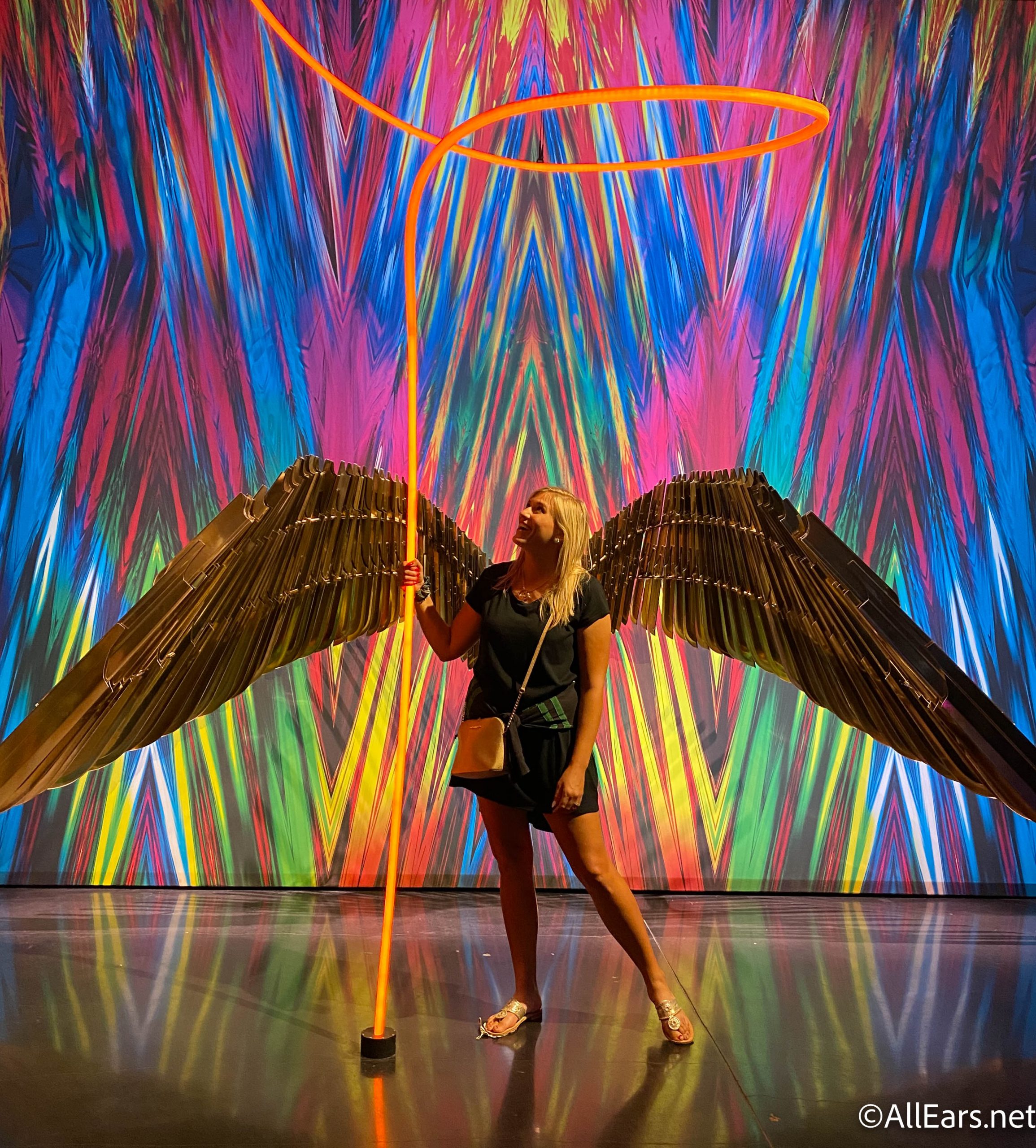 And, then it was time to move on to the Harry Potter section (our favorite part, obviously)! Before we started our journey through the films, we went back to what started it all — the books!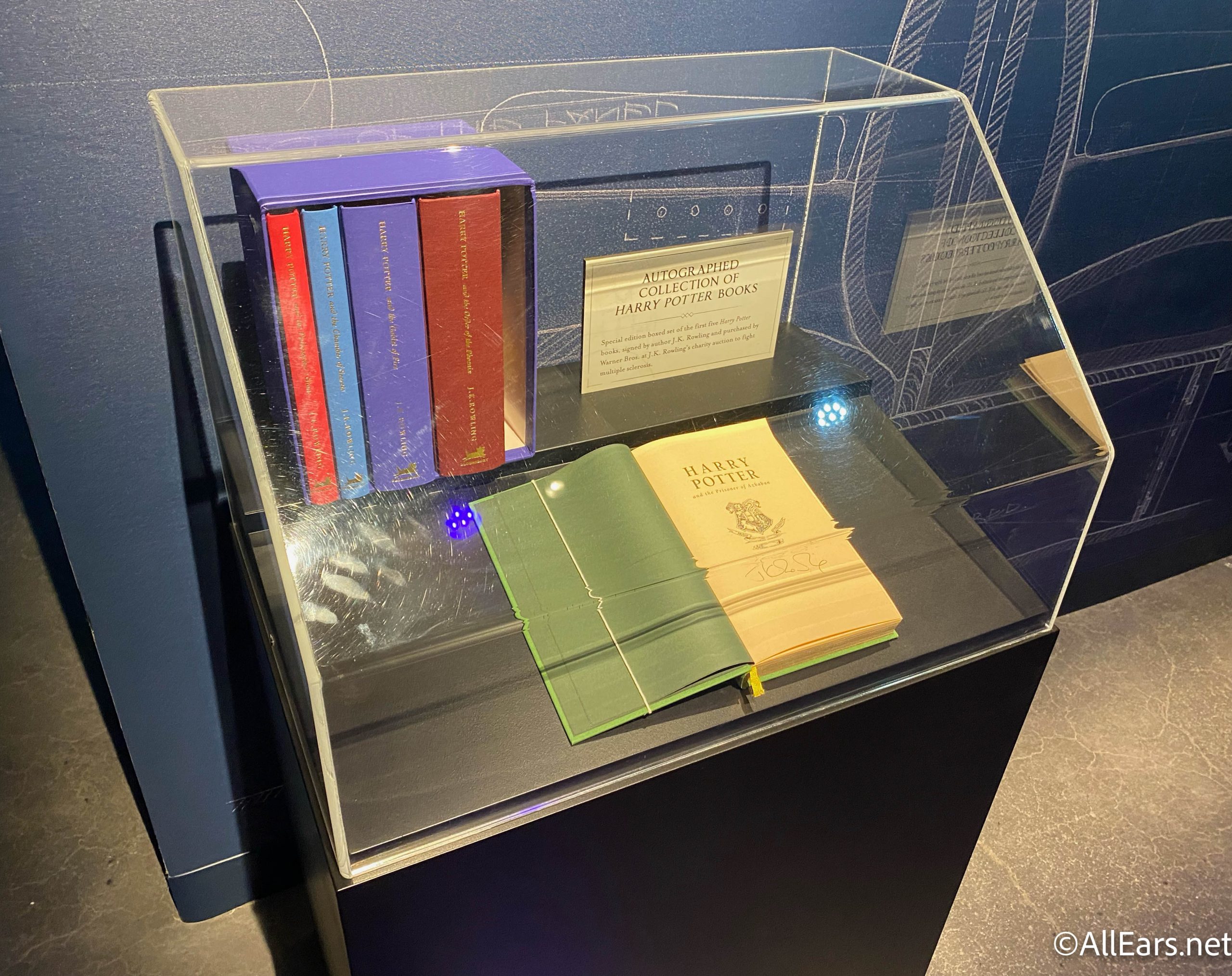 You can even find J.K. Rowling's signature in The Prisoner of Azkaban!
Now, onto the sets! We first meet Harry when he is living with the Dursleys with no clue about his wizarding heritage.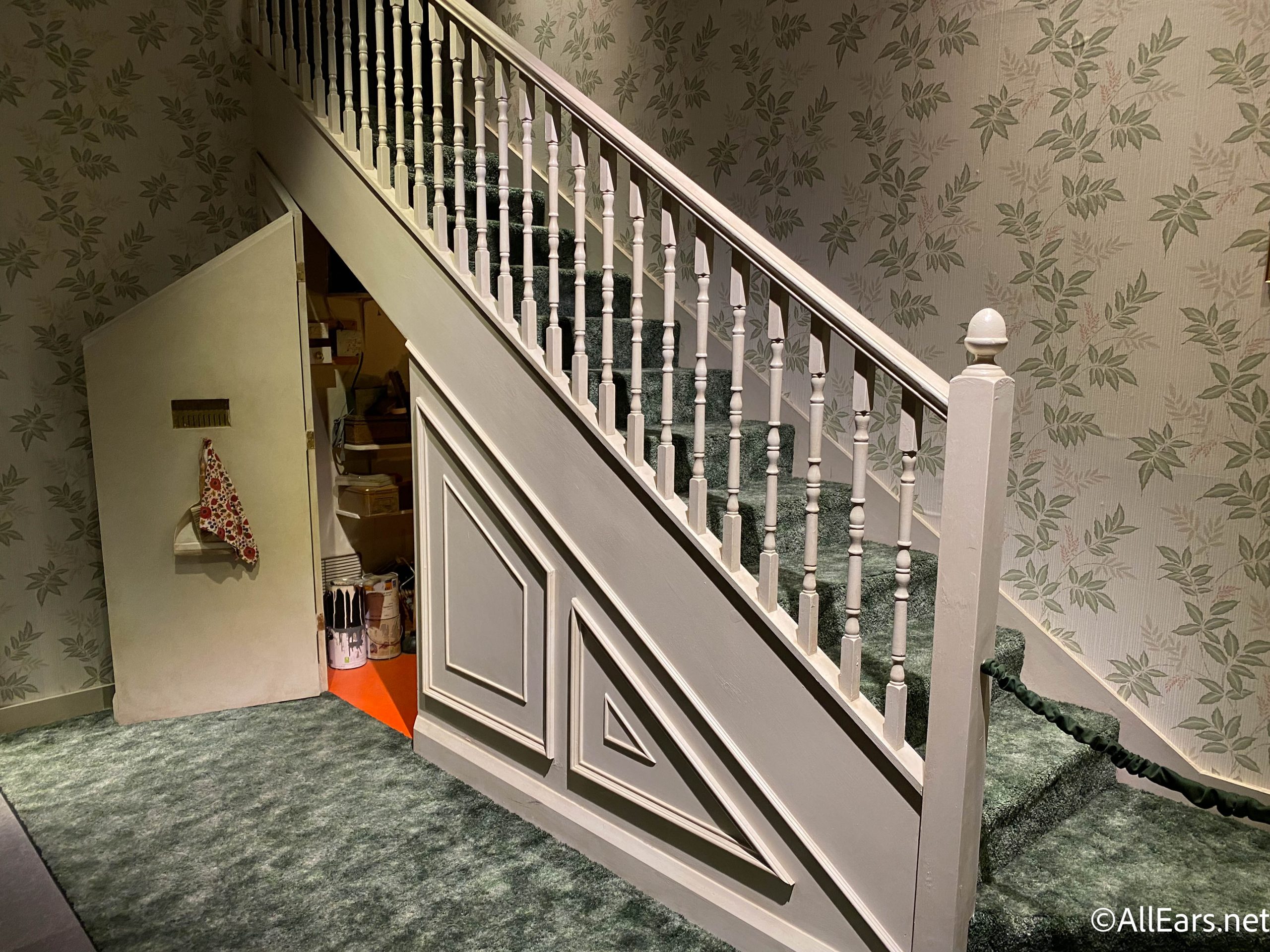 And, we never realized how small his "bedroom" was until we got a peek inside the cupboard during the tour!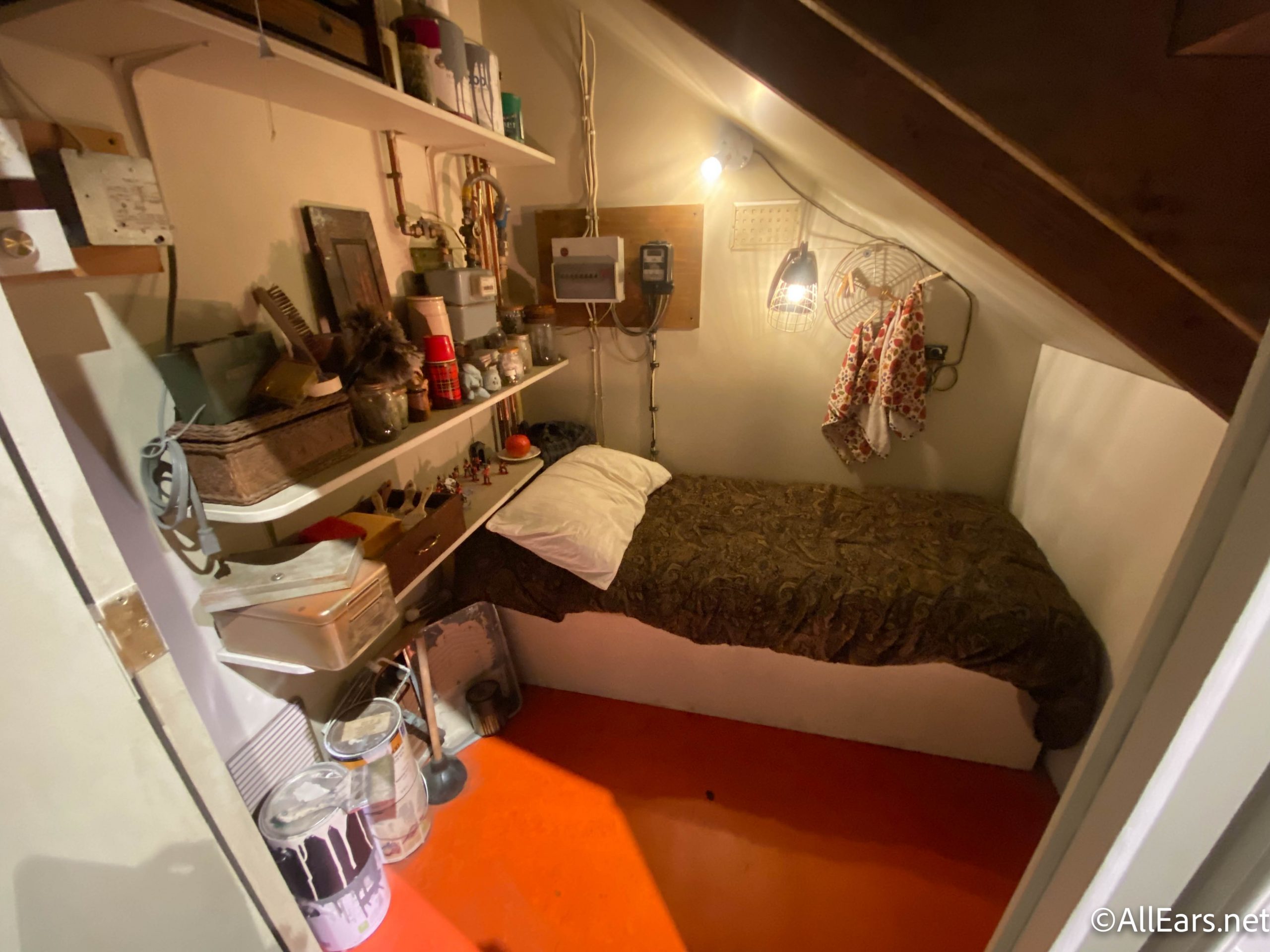 Then, that all changed when Harry received his invitation to head to Hogwarts! Next to Harry's famous spectacles…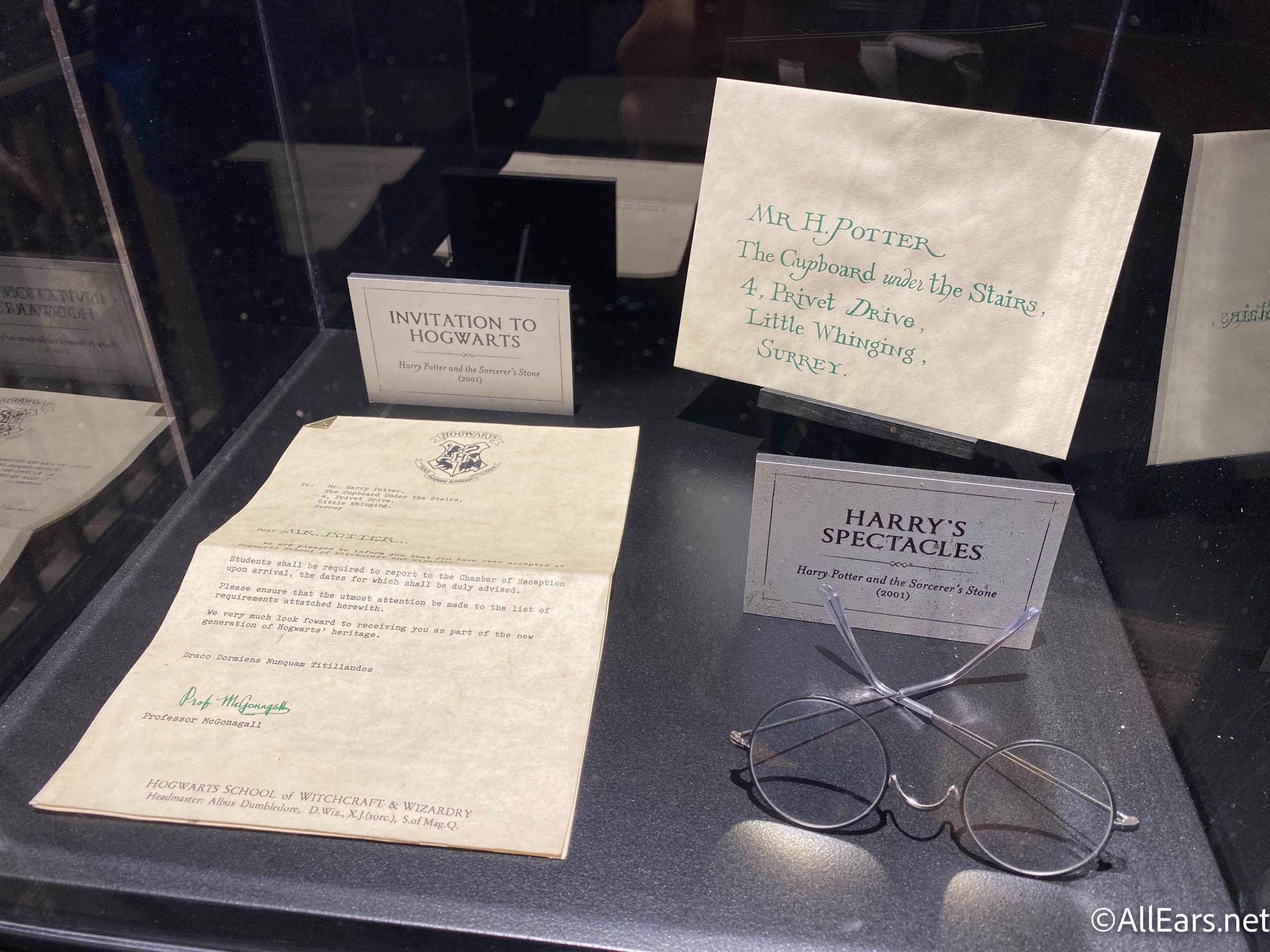 …you can find one of these letters signed by Professor McGonagall!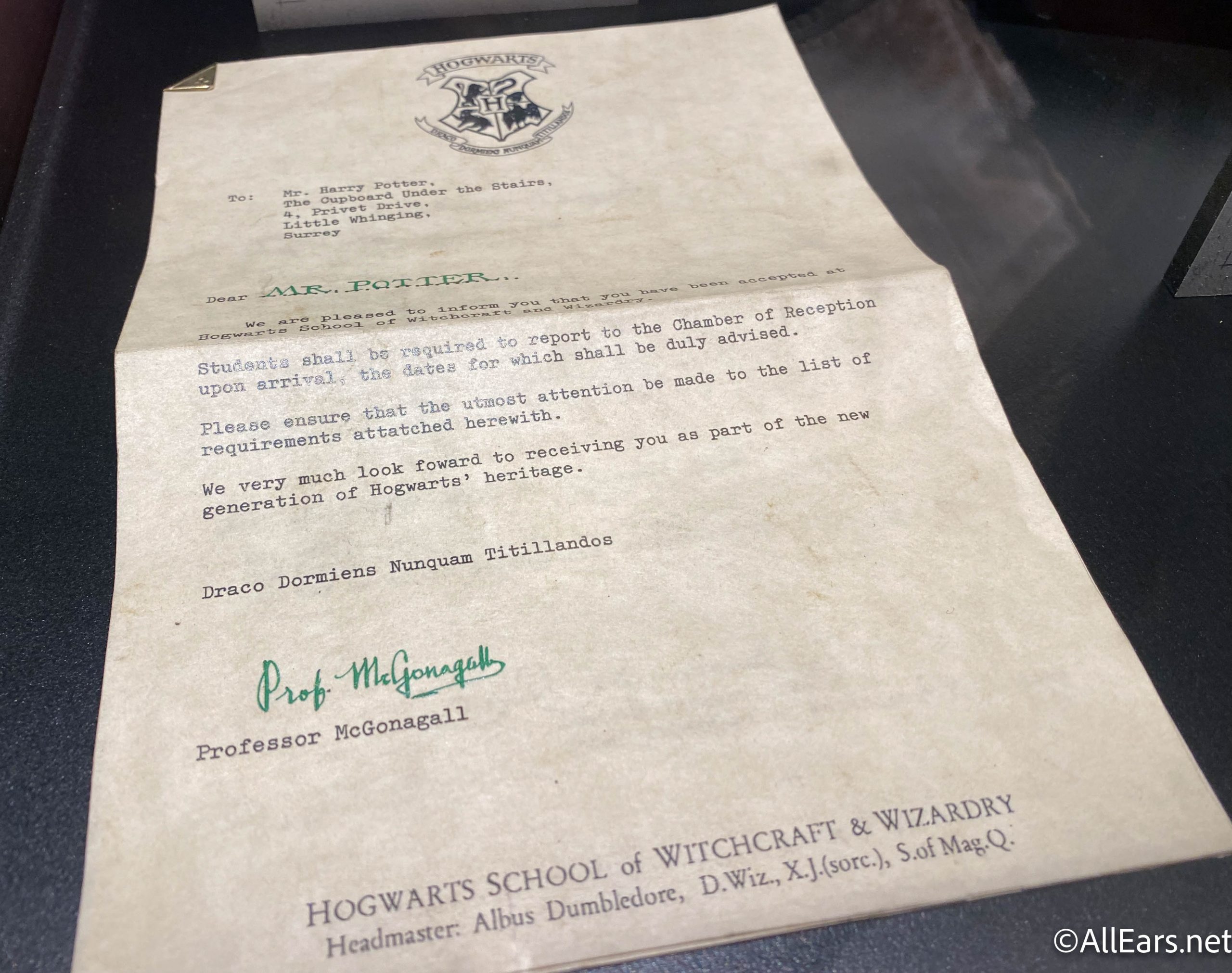 Of course, Molly had to partake in the scene where the Hogwarts letters all come flying into the house through the fireplace!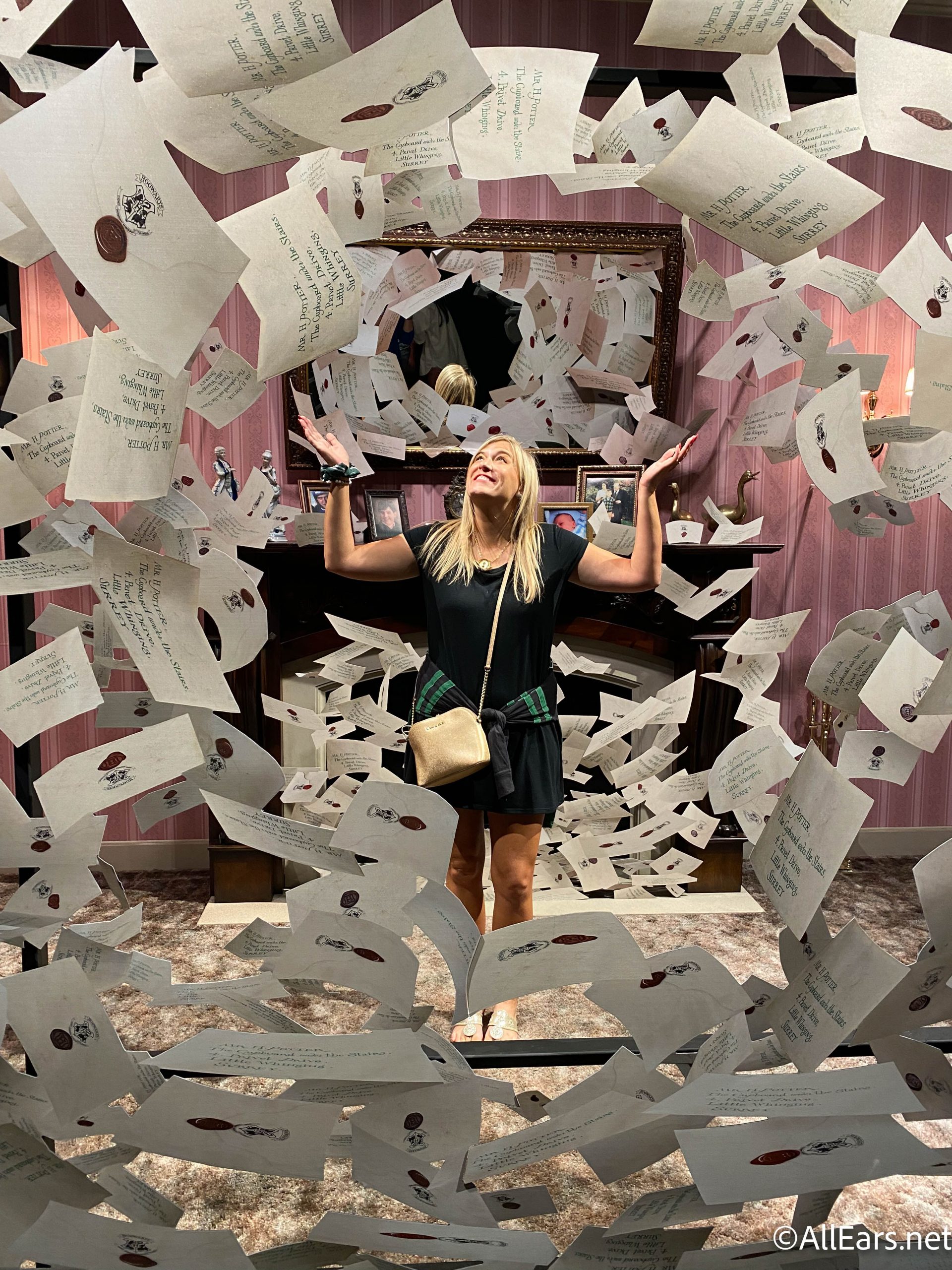 After Harry finally made it to Hogwarts, he was able to have his wand choose him at Ollivanders!
But, there were so many other characters and unique wands used in the films…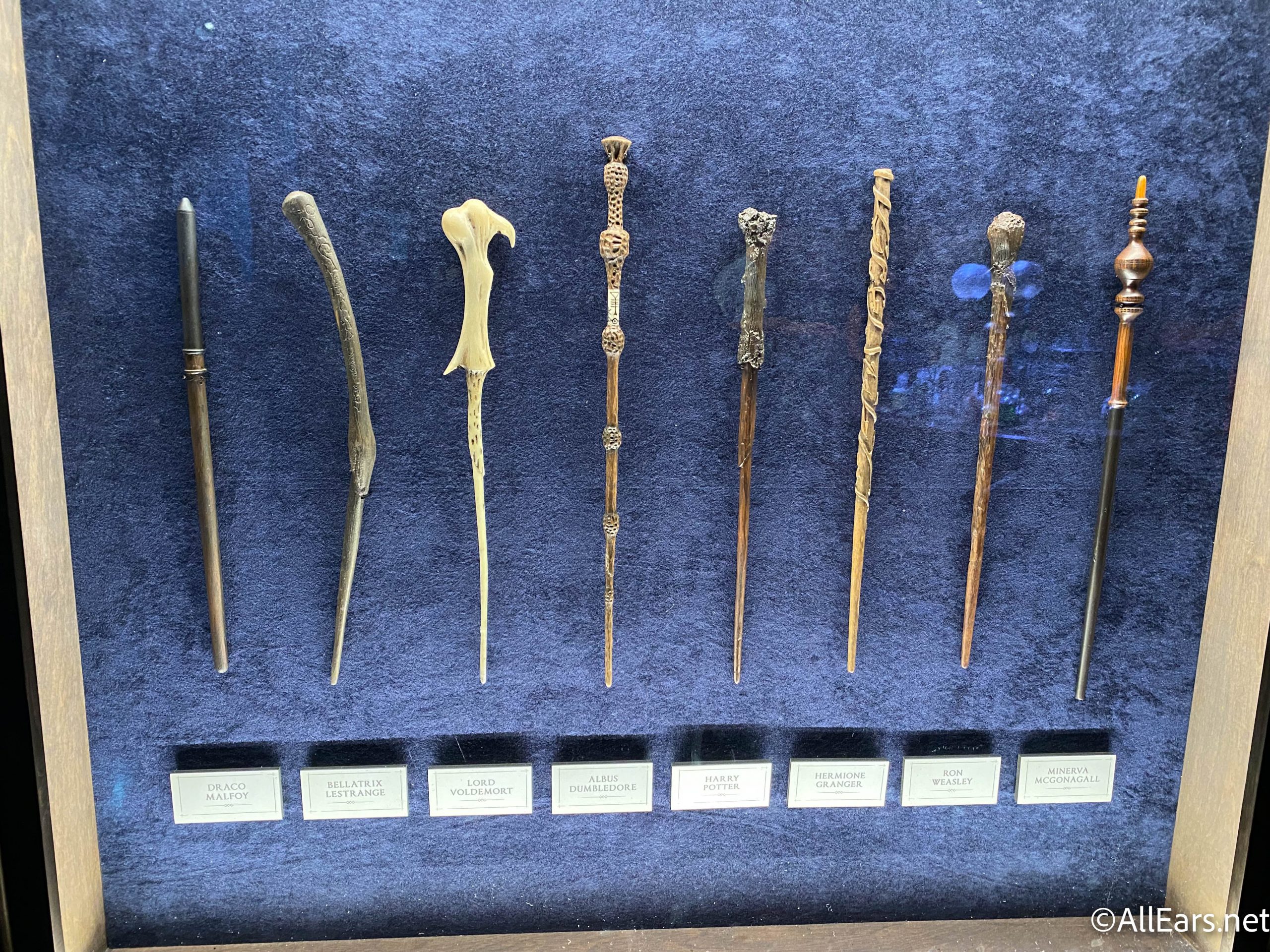 …which means that over 3,000 were created using wood, plastic, resin, and rubber.
Harry's adventures didn't stop there, though! At, one point, his bestie rescues him in a flying car…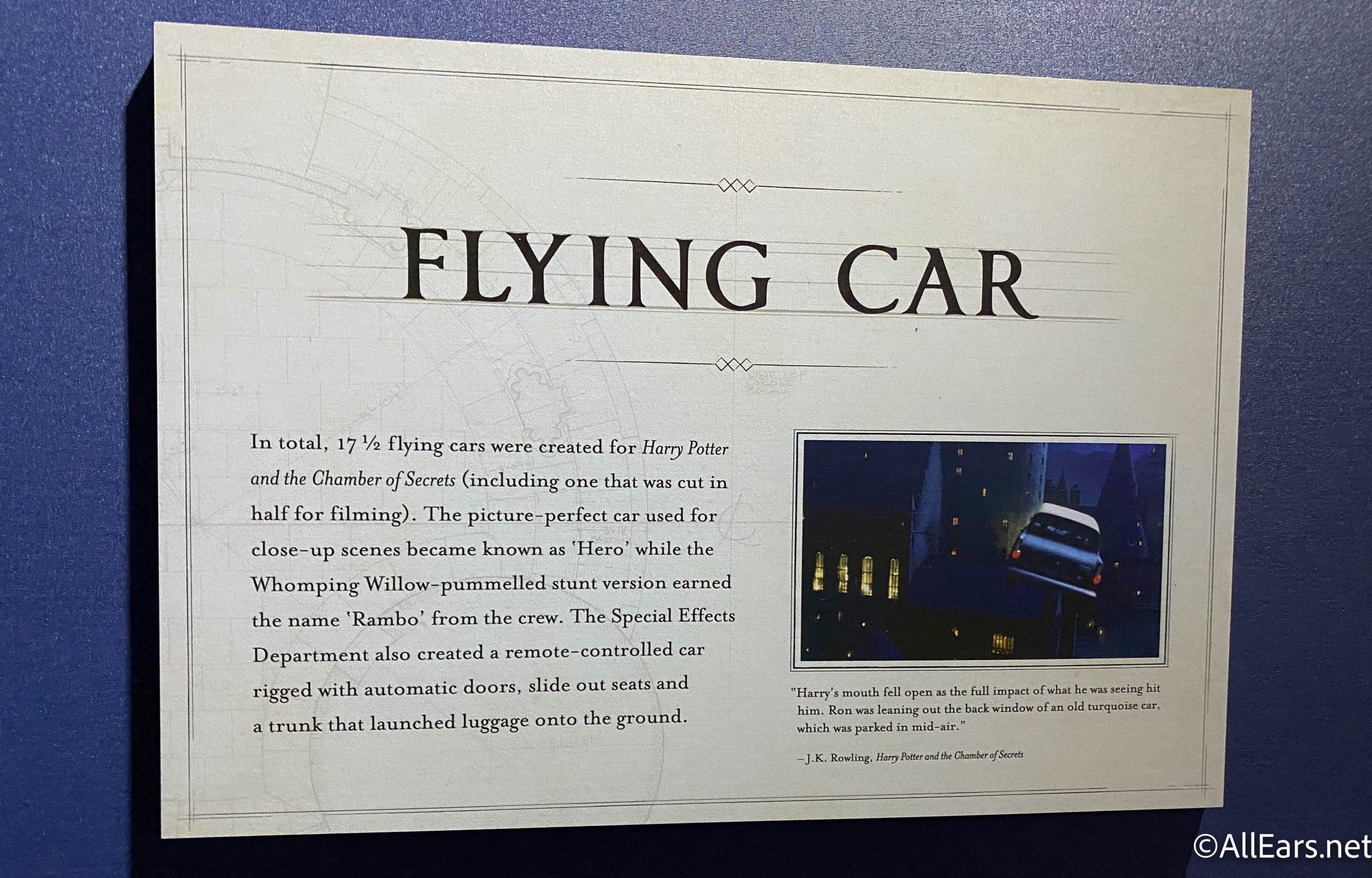 …and you can find one of the 17 1/2 that were made for The Chamber of Secrets film, just hanging about!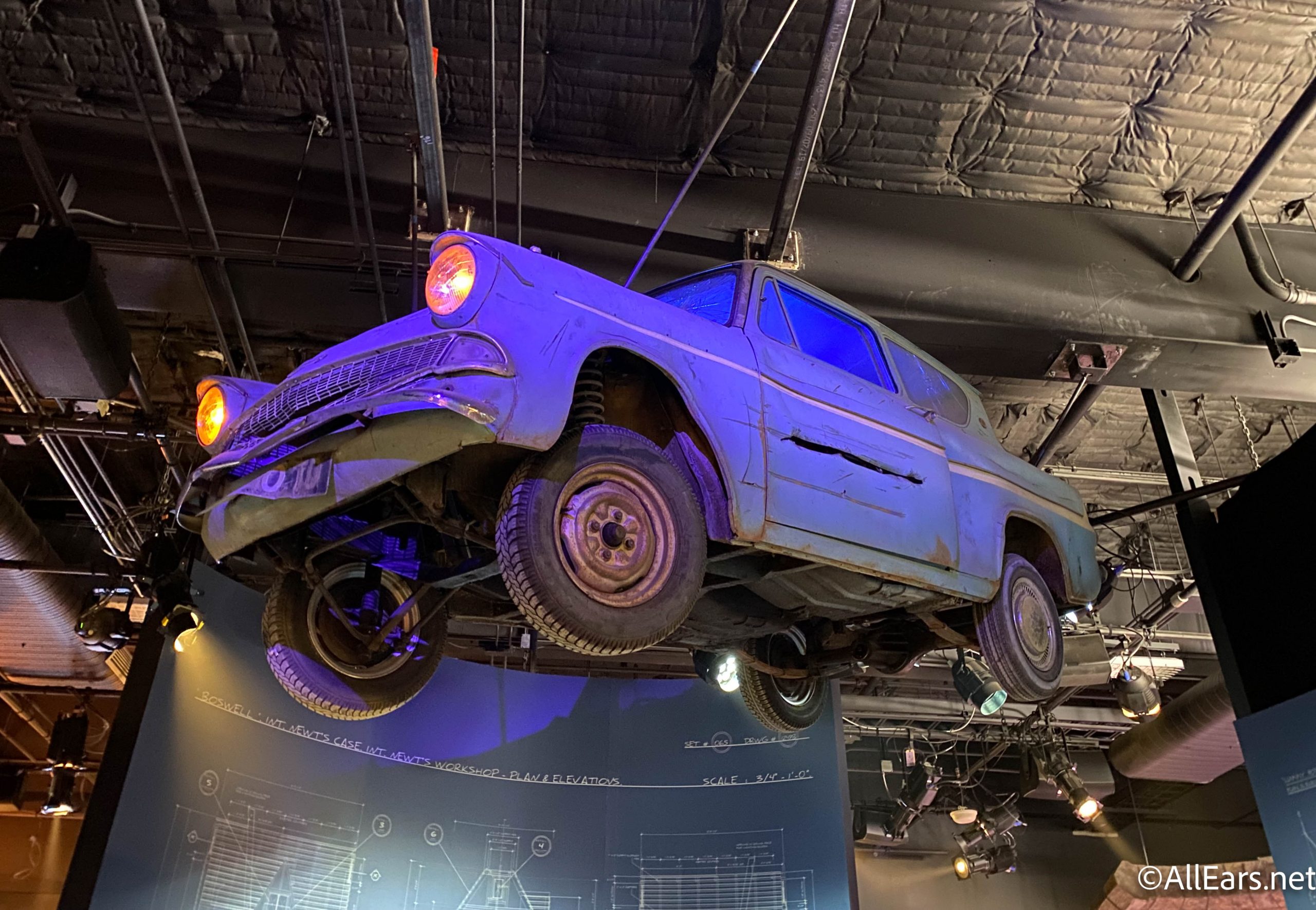 Later on, Harry continued to get in trouble with items like the Marauder's Map (we solemnly swear he was up to no good).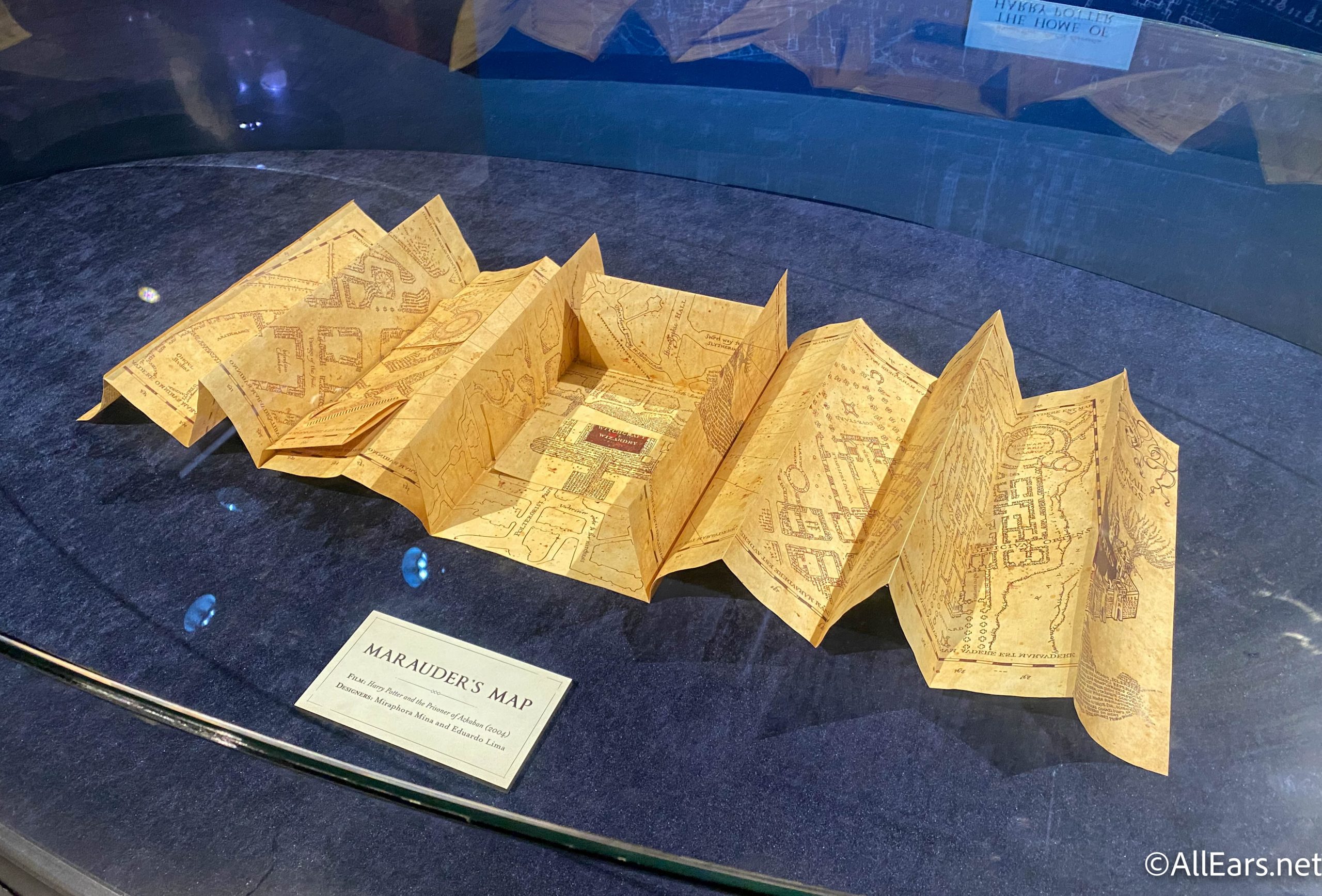 Harry also made some amazing friends during his time at Hogwarts. Dobby the House Elf happened to be one such character, whose silicone figurine was used during rehearsals. During actual filming, a pole and a green tennis ball were used before the CGI version was edited in afterwards.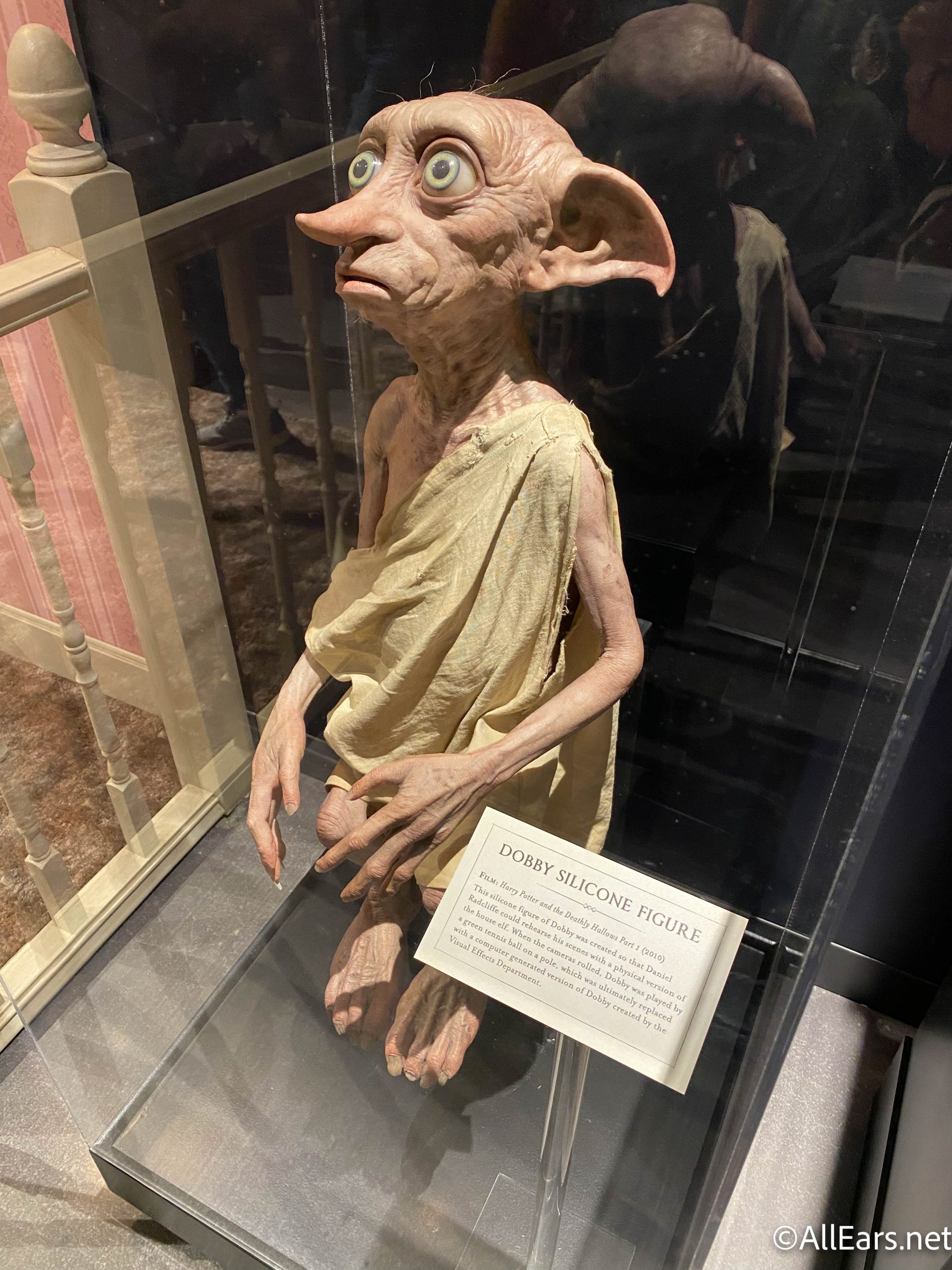 And, it wouldn't be a visit to Hogwarts without a trip to the classes offered to students! Potions Class has always looked like a blast to us, but all the behind-the-scenes details made it THAT much better!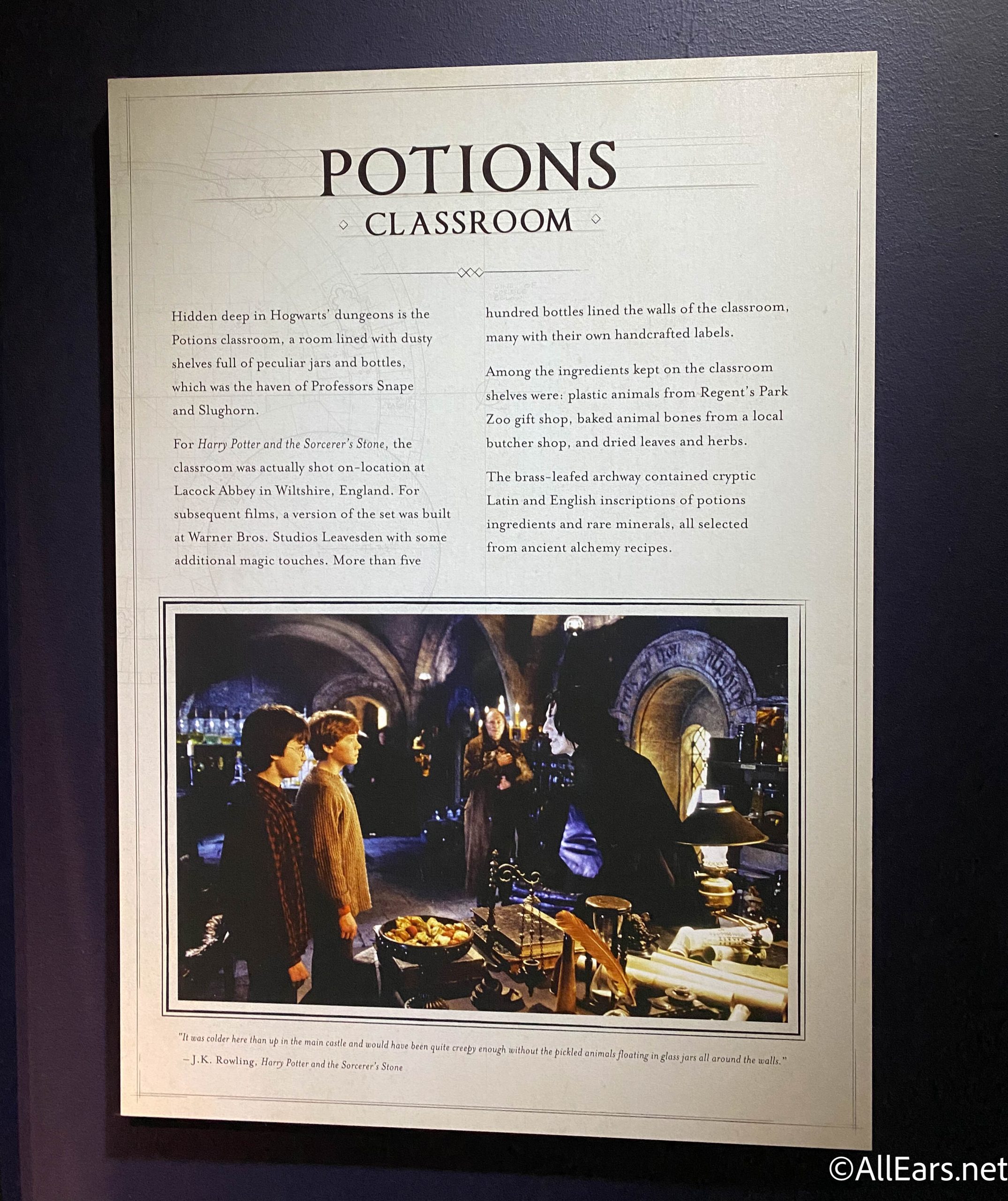 Before getting into any potions making, we made sure to take a look at the textbooks, tools…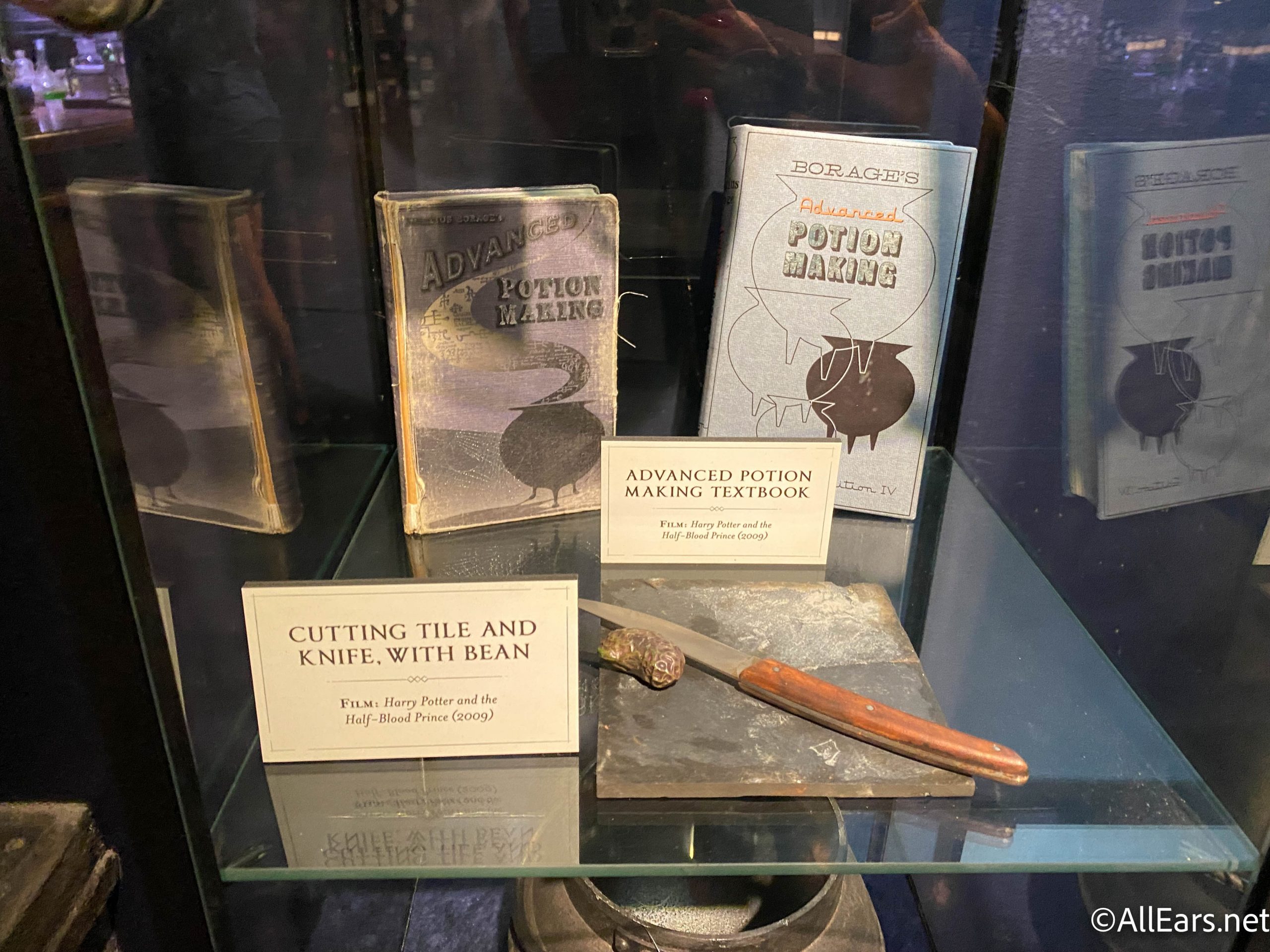 …ingredients…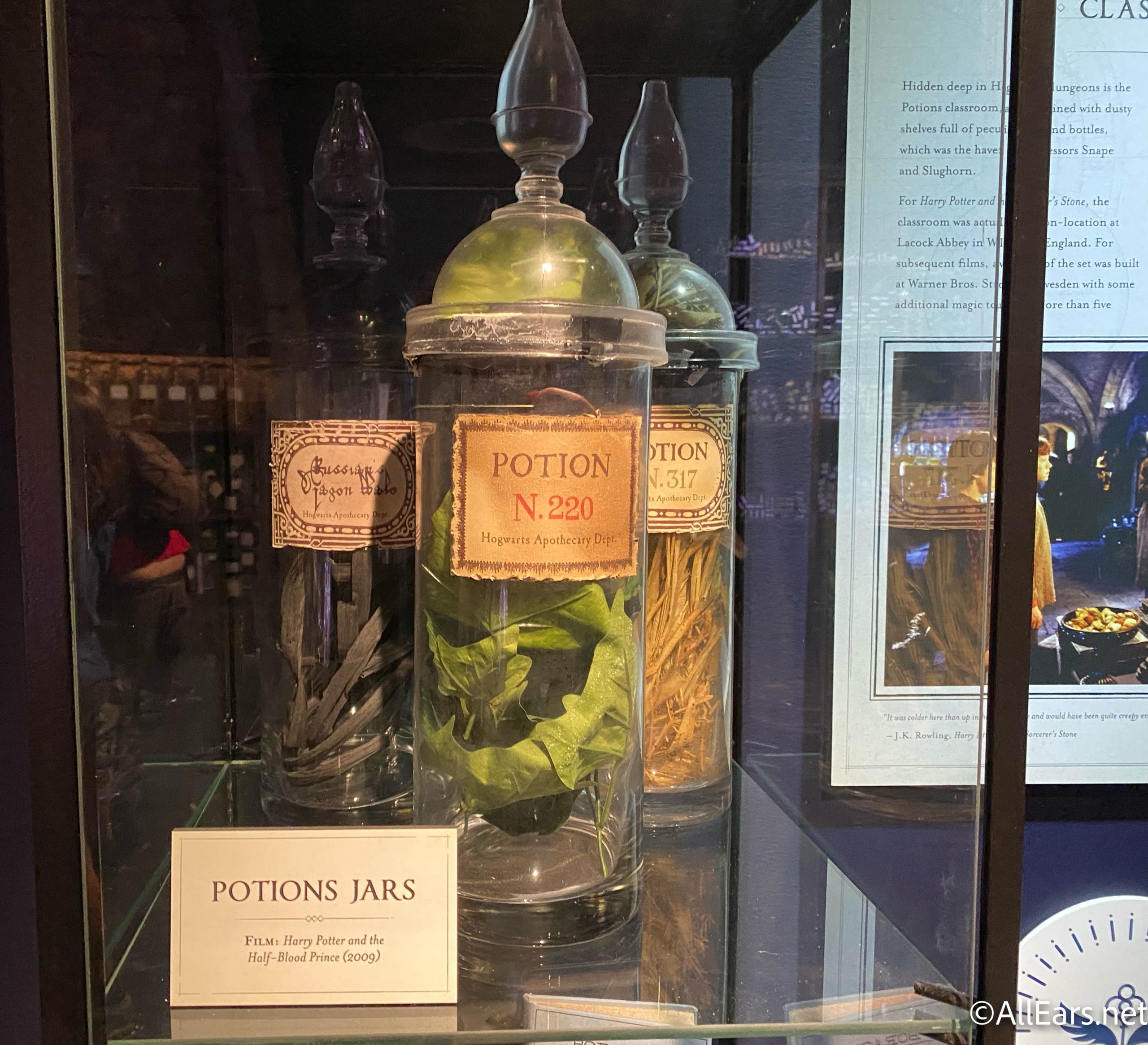 …and cauldrons we'd need to proceed!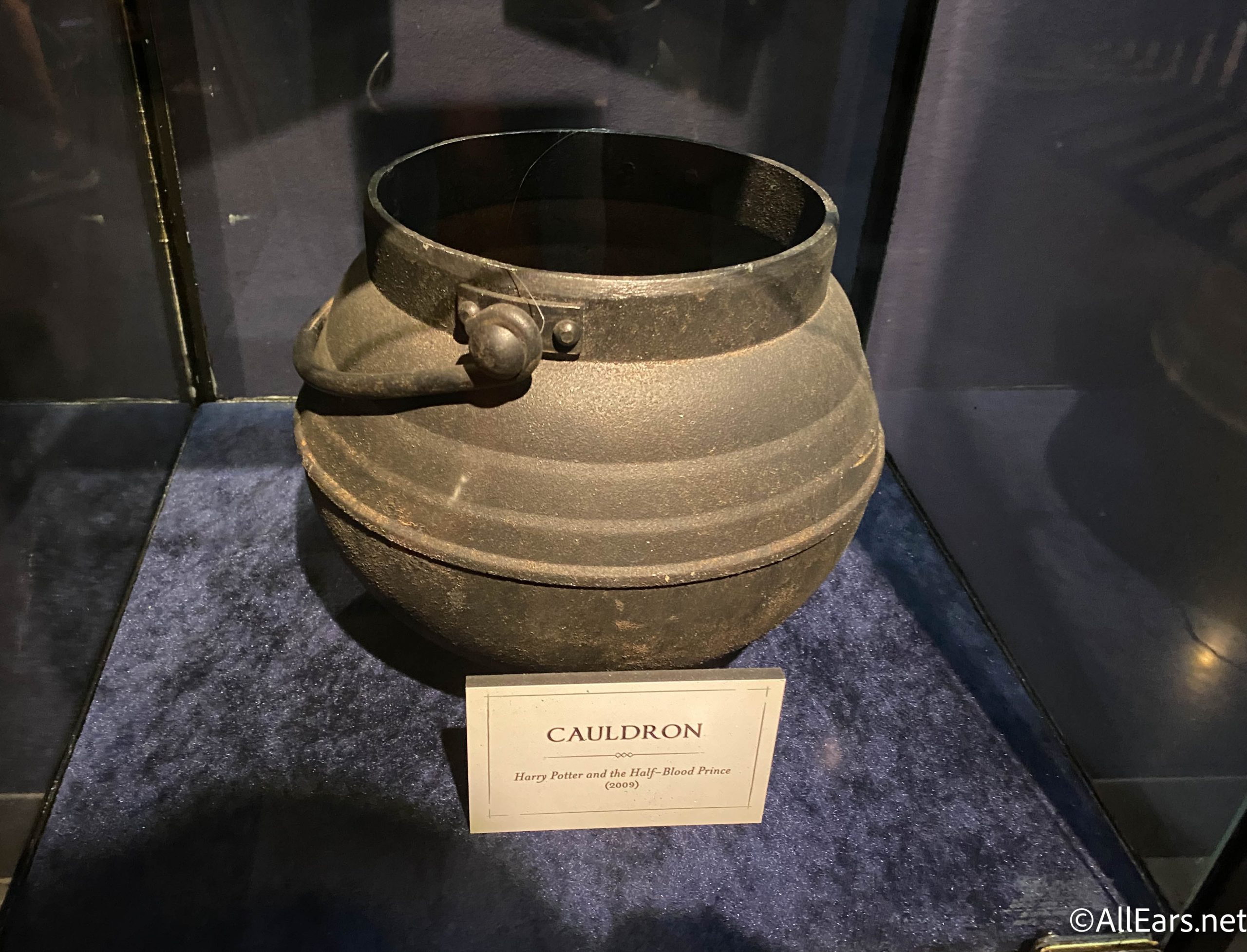 When the actual movies were being filmed, there were more than 500 bottles with handcrafted labels along the shelves. (That's a HEFTY amount of potions to keep track of!)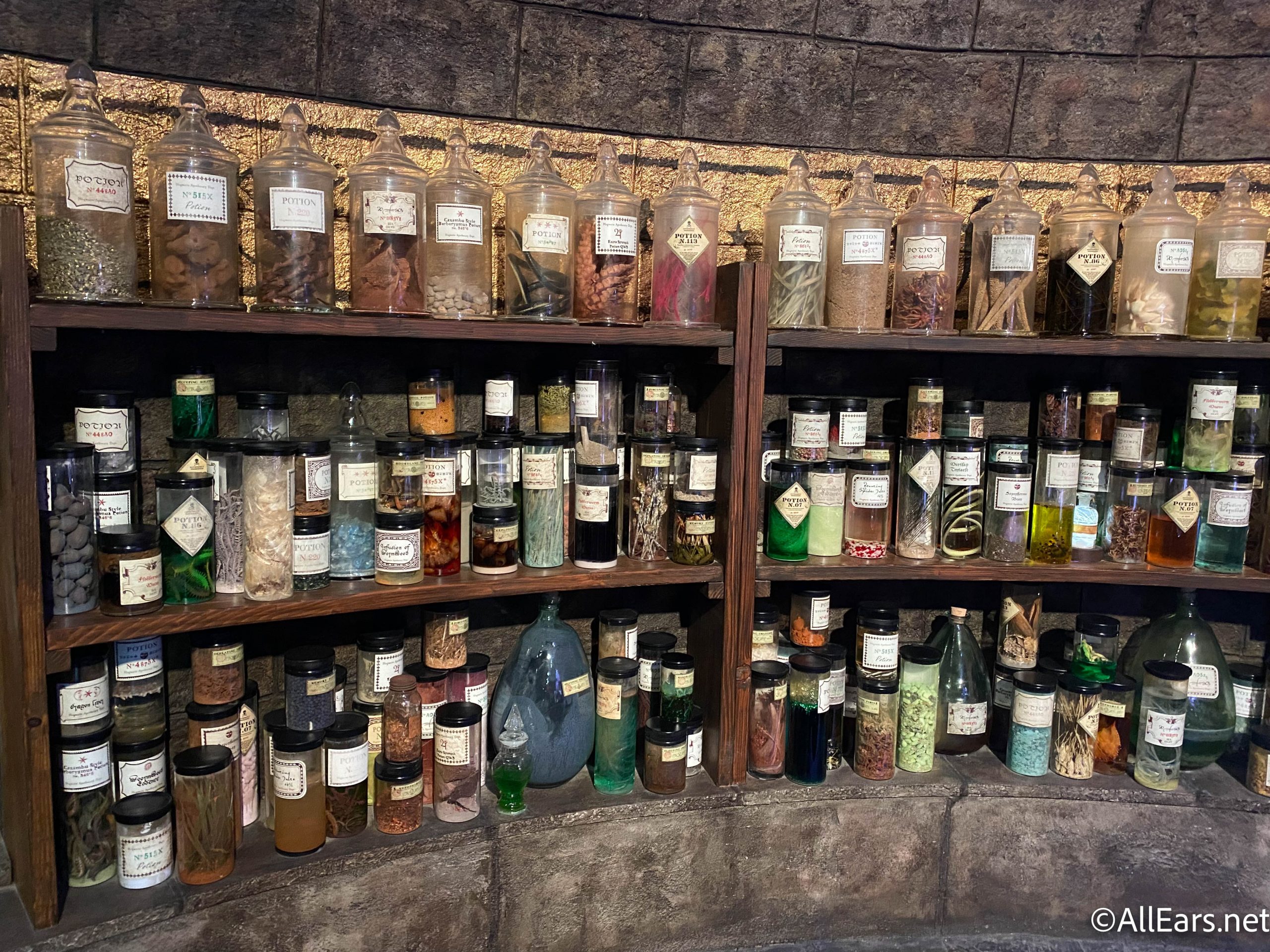 And, then we were on to making our own potions, like the other students at Hogwarts!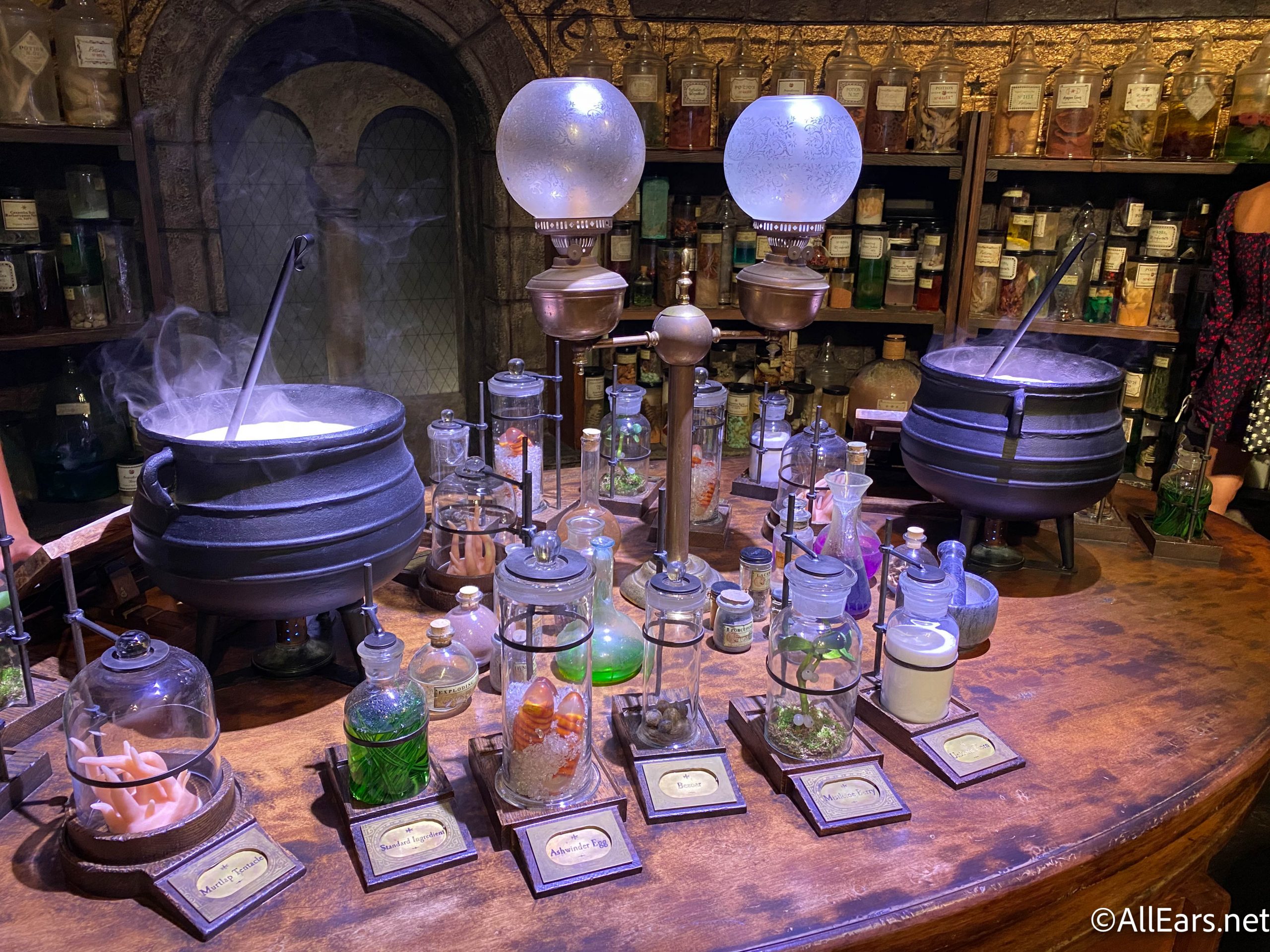 We were instructed to make an antidote to common poisons by touching the labels of the ingredients needed and then touching the wand to stir!
Molly was successful, of course, as a Slytherin in Professor Snape's classroom!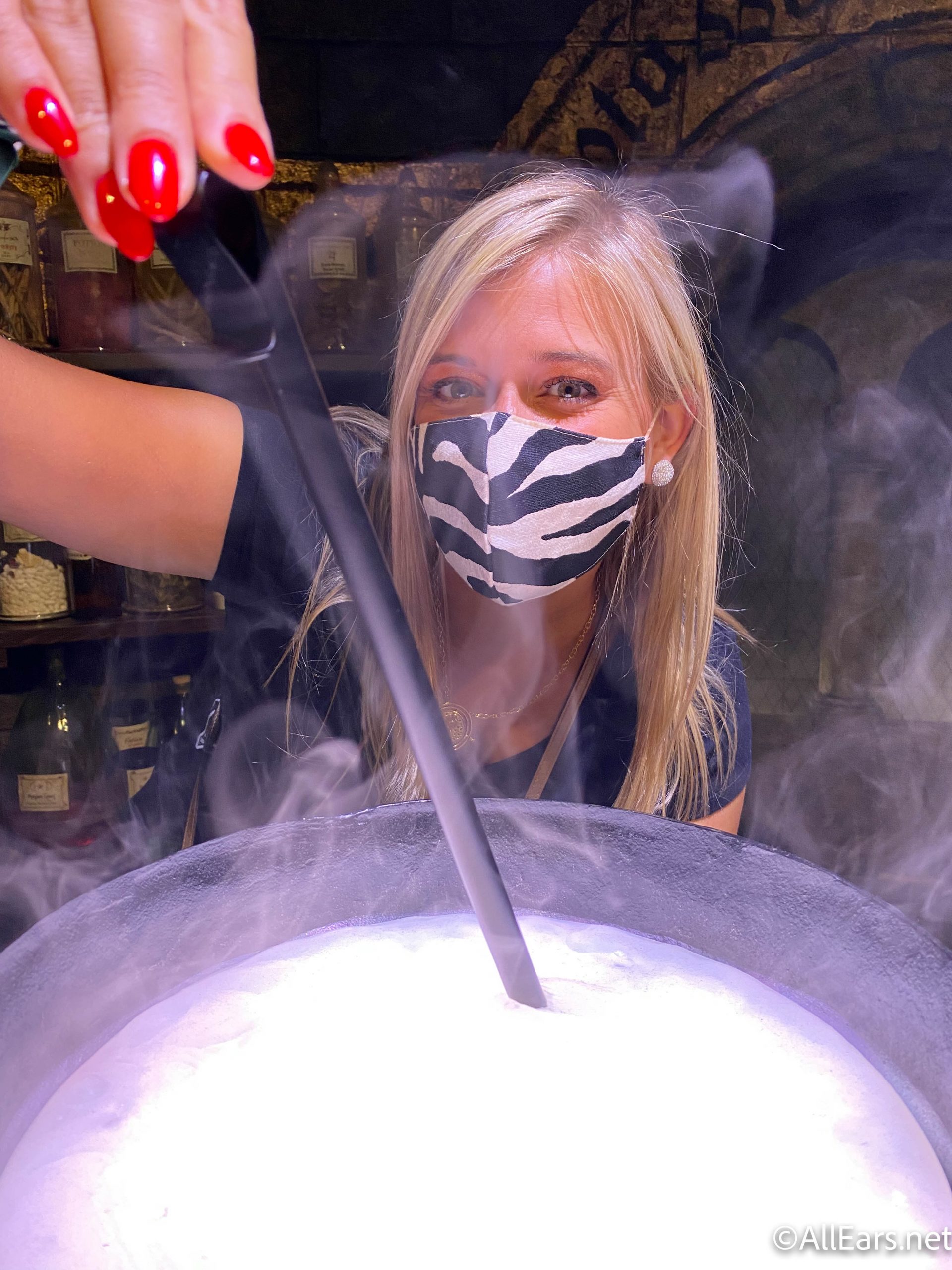 Then, we made our way over to the Herbology classroom to learn about everything residing in the Greenhouse!
And, we were ready to get thrown into our lesson with one of the most notorious plants in the Wizarding World!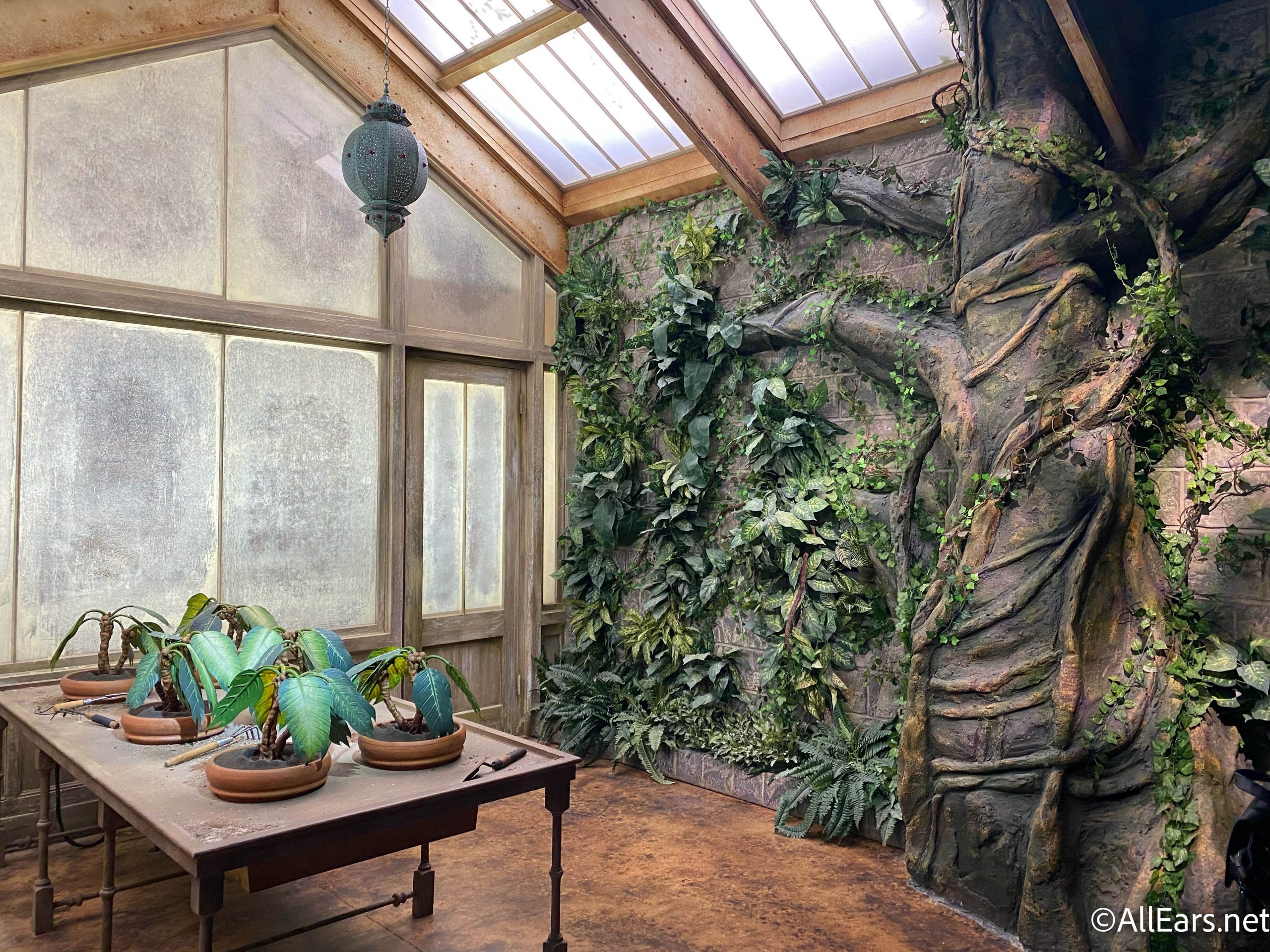 When this scene was set up, creators made over 50 Mandrake animatronic puppets that would wiggle in their pots and even use their mouths and limbs thanks to radio transmitters, when lifted up.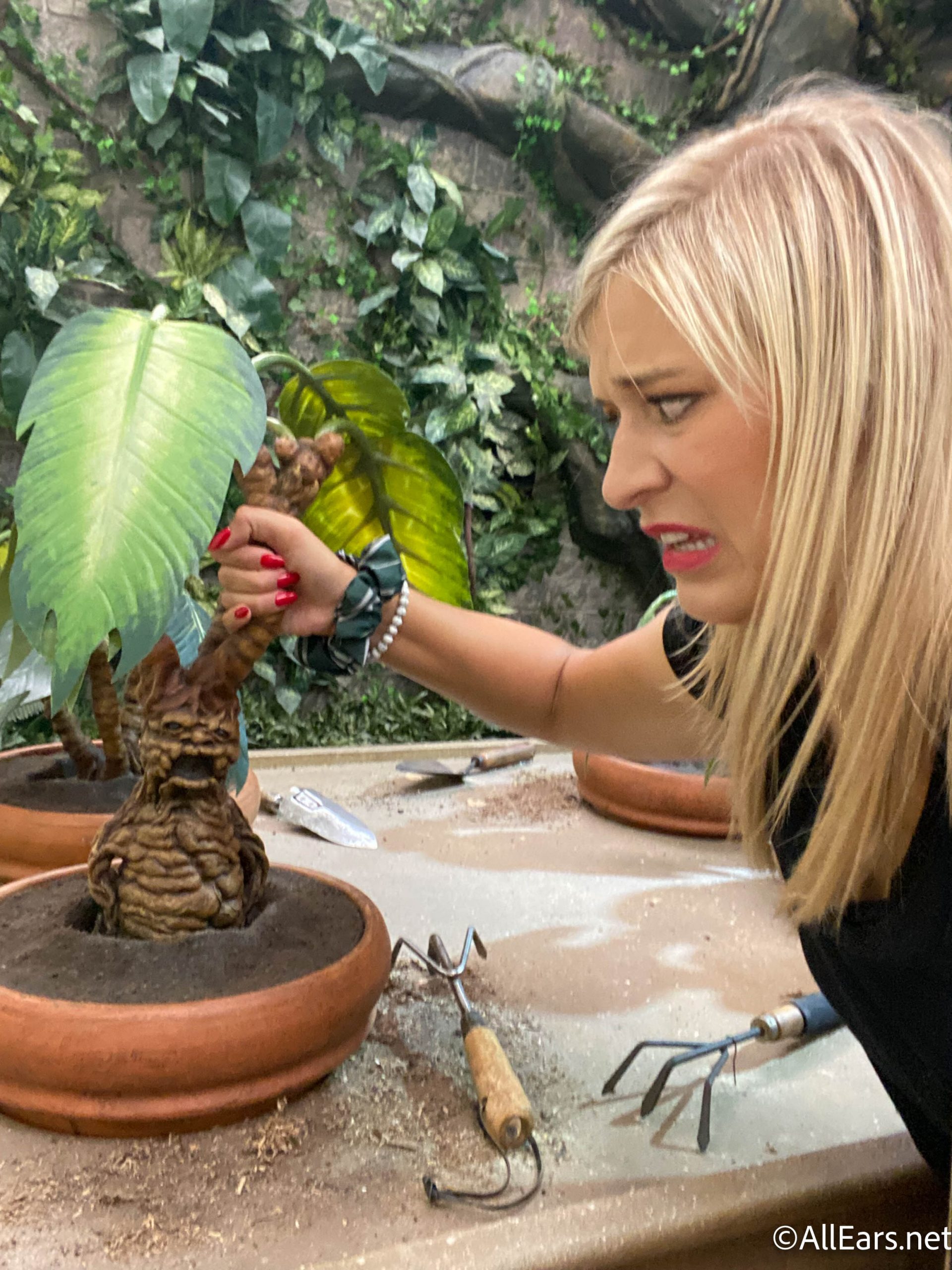 However, the original Harry Potter series isn't the only one that exists! The prequels in Fantastic Beasts and Where to Find Them featured Newt Scamander, who was in tune with all sorts of magical creatures.
You can take a look at the moving landscape that the visual effects team created…
…as well as all the maps, notebooks, and tools that made this spot feel like home to Newt.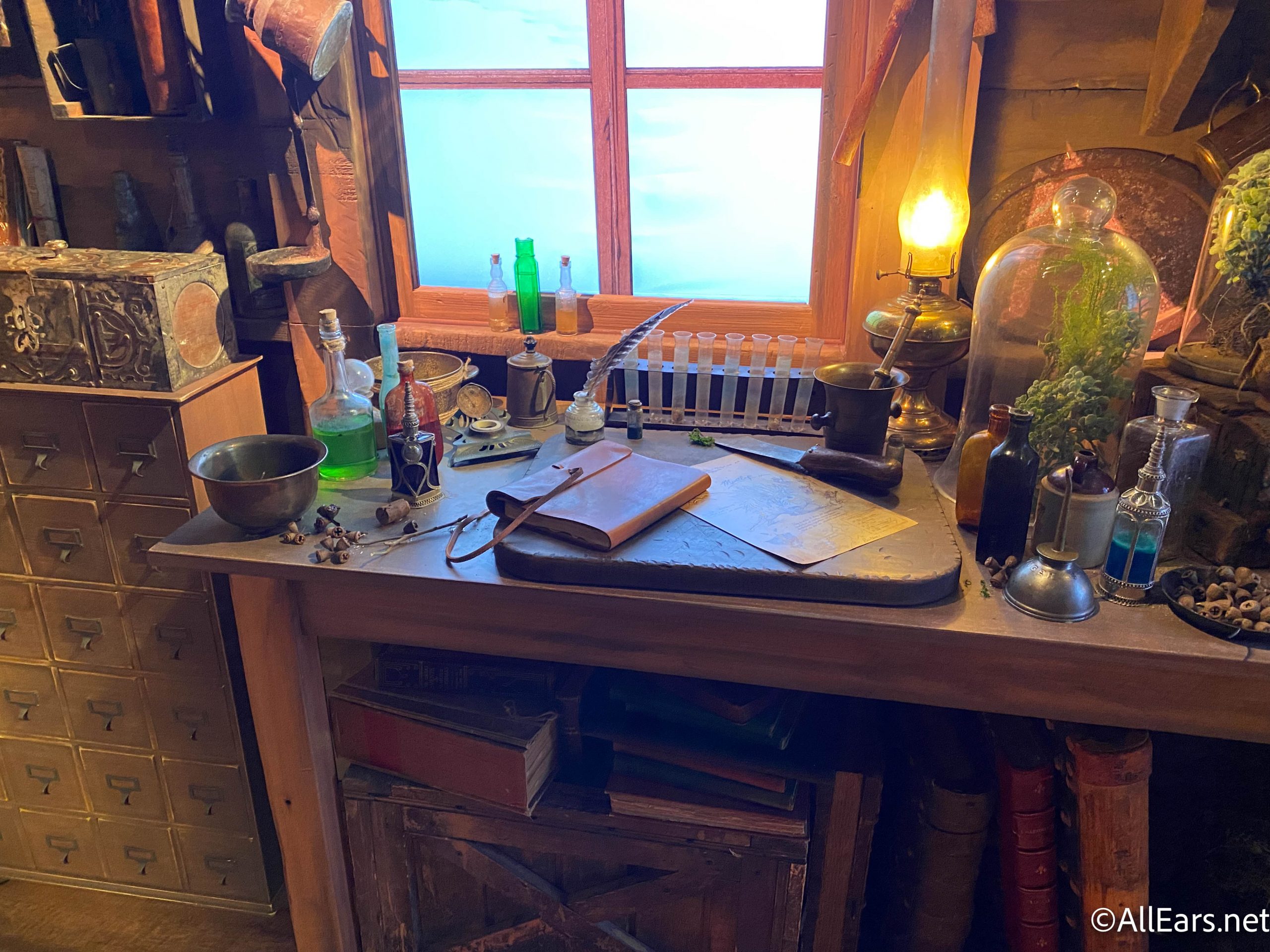 Right next door, you can even learn about many of the Fantastic Beasts that Newt cares for with his interactive book!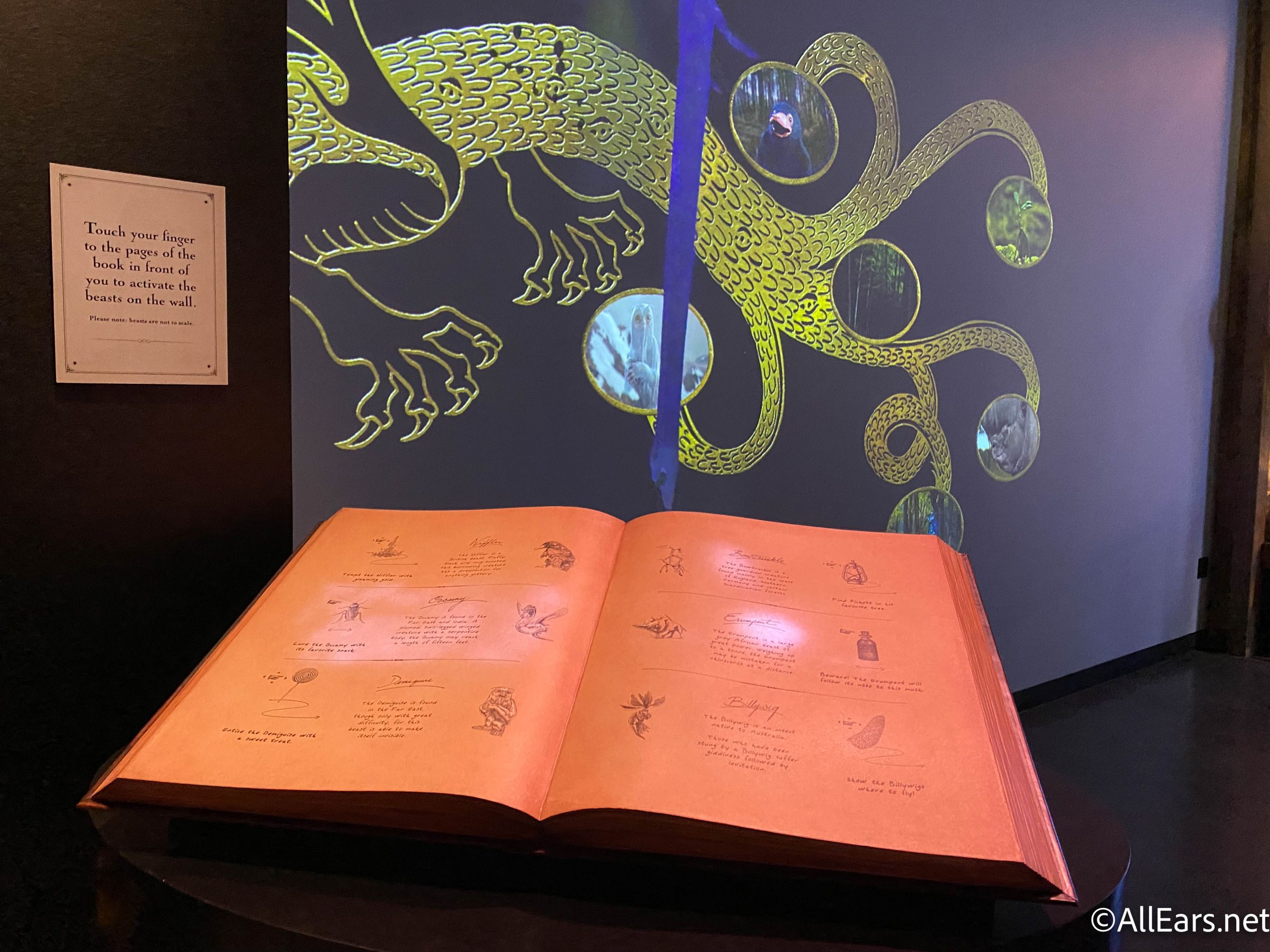 We have to say that the Warner Bros. Studio Tour Hollywood was an absolute blast! And, if you love going behind-the-scenes of your favorite shows and movies, this is a must-do the next time you're in California. Stay tuned with All Ears for the latest Disney and Universal entertainment and news coming soon!
What franchise are you the most excited to see during the Warner Bros. Studio Tour Hollywood? Let us know in the comments below!
Join the AllEars.net Newsletter to stay on top of ALL the breaking Disney News! You'll also get access to AllEars tips, reviews, trivia, and MORE! Click here to Subscribe!