So, you're heading to Disney World!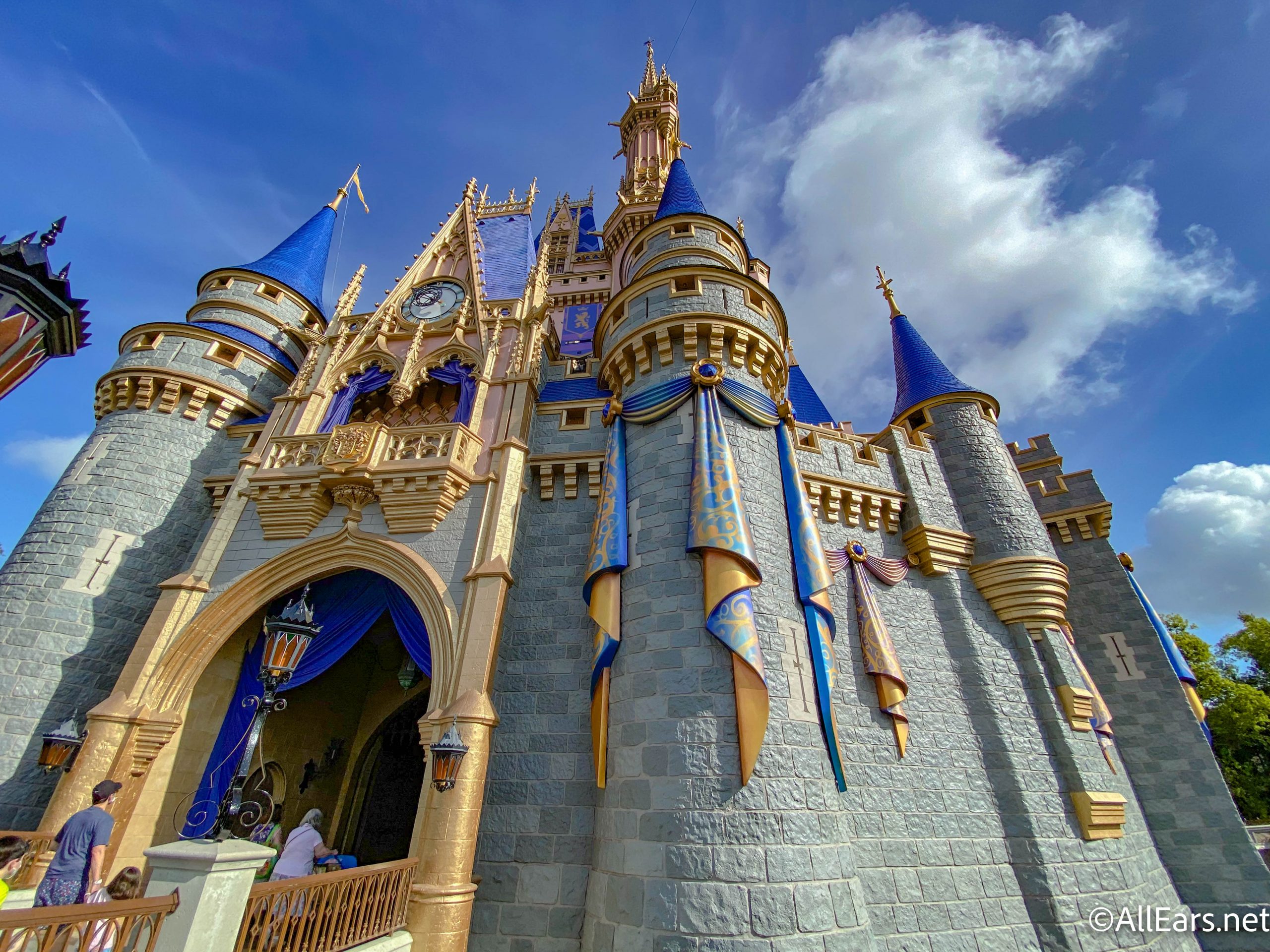 As you start packing your favorite pairs of ears, park day necessities, and rainy day gear, Disney World might look different from the last time you visited. And, you'll need to know about these 7 tips before your next trip to the parks!
Park Hopping Protocols
When Park Hopping returned at the beginning of this year, we couldn't have been more excited! Guests must make a Disney Park Pass reservation at one park and visit it before visiting another park after 2PM in the same day.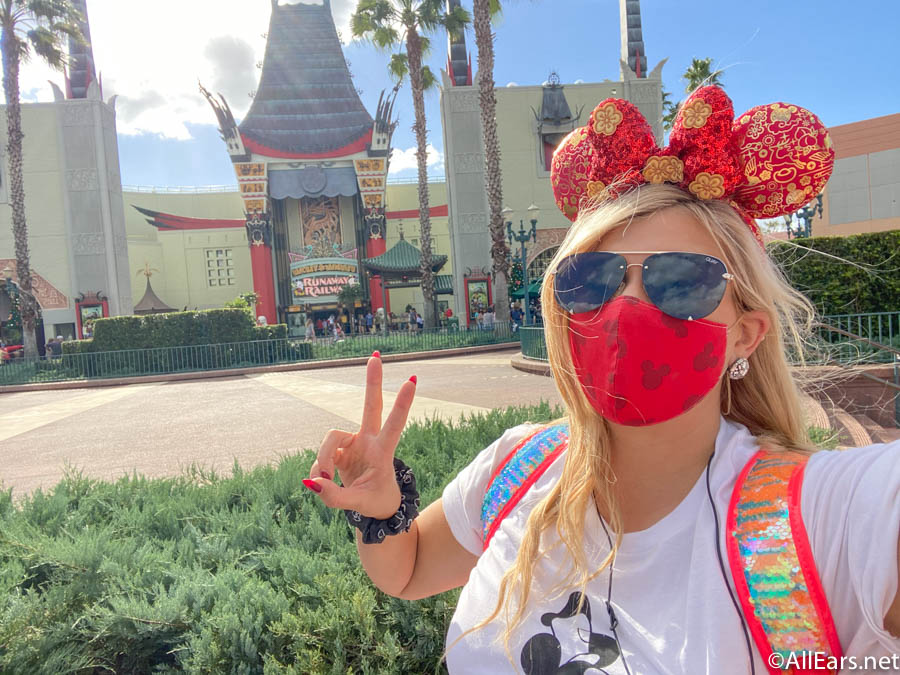 It's important to note that you MUST use your first Park Pass in order to enter another park on property. And, depending on what rides or experiences are a must-do for you, sometimes a little extra planning can go a LONG way when it comes to your day.
Speaking of planning, you'll want to keep in mind that the lines to enter the parks start to form before 2PM. So, we don't recommend making that dining reservation around that time, because it may take you a few minutes to actually enter the park during Park Hopper hours.
Park Hopping can be an awesome tool, if you're trying to fit as much as possible into your vacation! Just be sure to give yourself a break so you don't wear yourself out too quickly!
The Start of Hurricane Season
Florida's weather is already unpredictable in itself, but hurricane season is just around the corner as well. Analysts have predicted that it will start early at the beginning of May this year with above normal activity.
And, that means rains, winds, and possible parks closings could be in the cards as hurricane season runs through November 30th. You'll want to make sure you are packing items specifically in mind of the weather with ponchos, water-proof shoes, and more.
As you plan your vacation over the next couple of months, be sure to continue checking the forecast prior to your trip and throughout your stay in Disney World.
Rope Dropping
In case you aren't familiar with the term rope dropping, it's where guests will arrive at a park before it opens in order to visit their must-see attractions before the lines get too long.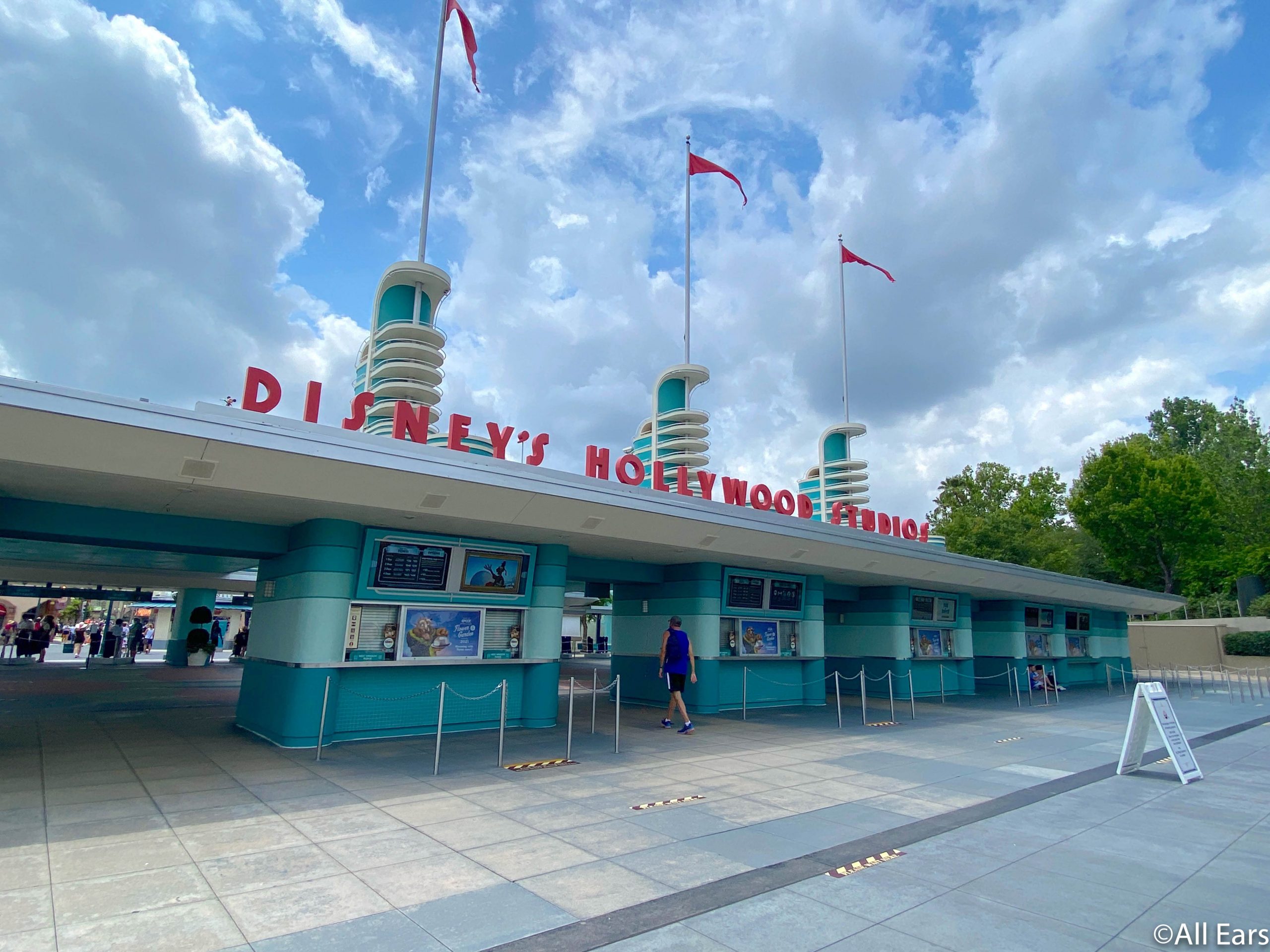 Rope Dropping has changed quite a bit now that there's limited capacity, necessary Park Passes, and Early Theme Park Entry (which is different from Early Magic Hours). If you get to the parks an hour before they open, you might not be let into the park until about half an hour prior to the scheduled park hours.
Regardless, you can still Rope Drop like a pro and complete some of your top attractions with time to spare!
Mobile Ordering
We're jumping back on soap box to tell you all about Mobile Order again! Mobile Order is an AWESOME tool in Disney World that allows you to choose and pay for your food prior to actually arriving at the restaurant. The contactless feature allows you to place an order while you're visiting an attraction or just arriving at a park for the day.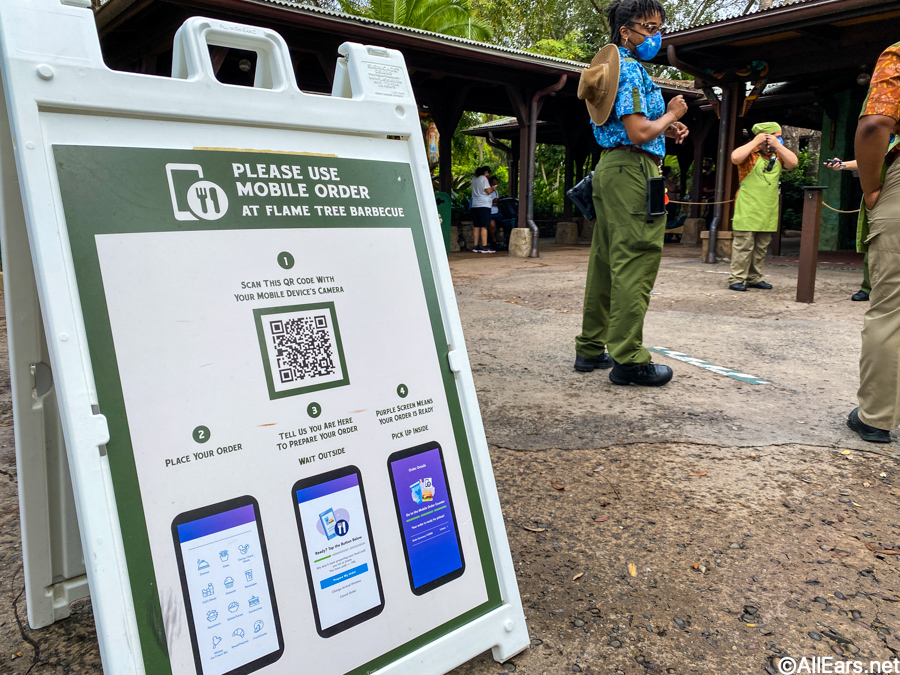 But, it's important to note that Mobile Order has become such a popular feature that you may not be able to get food exactly when you want it, where you want it during peak hours. Since the feature operates with time slots, they fill up pretty quickly (similar to how FastPasses would work).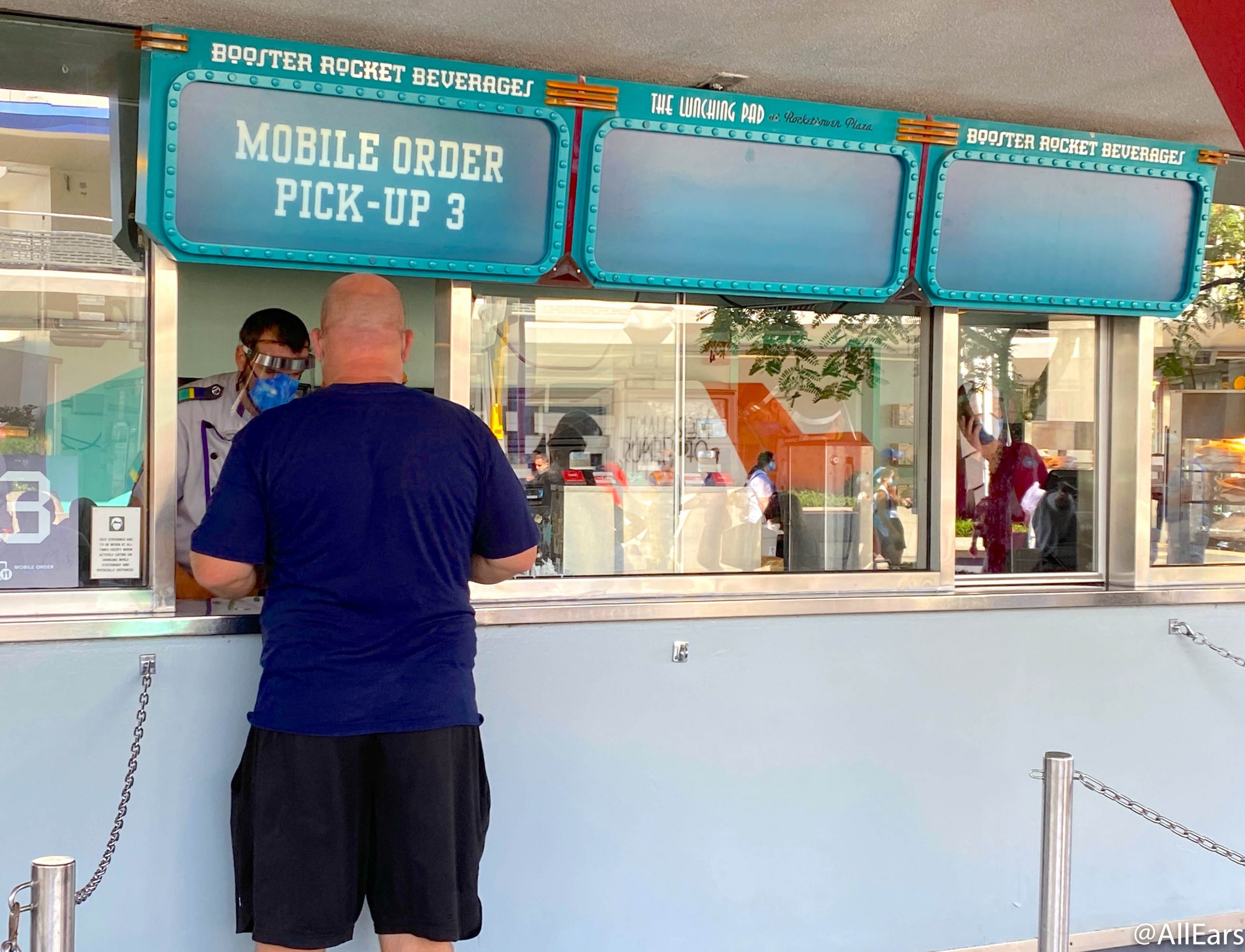 Yet, as more restaurants are added to Mobile Order, you do have more options around the parks and resorts. The plus side is that you can order early in the day for a later time to guarantee that you beat that lunch rush. And, if you plan on going to hot spots like Woody's Lunch Box, you're definitely going to want to plan your Mobile Order usage ahead of time.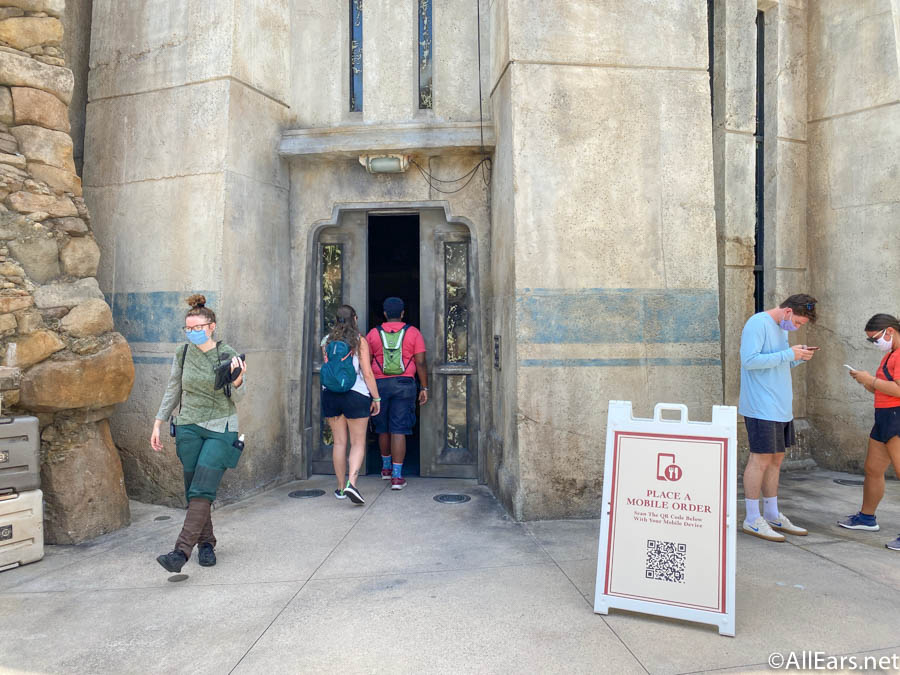 What to Pack in Your Park Bag
You might have sunscreen and water bottles handy in your back, but there are two BIG things you're going to want to pack. Now that there are so many contactless features you can take advantage of on your mobile device, you're definitely going to need that portable charger with you. Some of us even bring more than one power bank, in order to be sure our phone don't go kaput in the midst of joining that Rise of the Resistance virtual queue.
You'll also want to bring extra face masks with you for your daily trip into Disney World. We've previously lost our face masks in theme parks. So, instead of buying a new one, you can always have a few handy in case of this issue. We highly recommend having some disposable masks handy for water rides, so you don't have to wear a soggy mask all day long.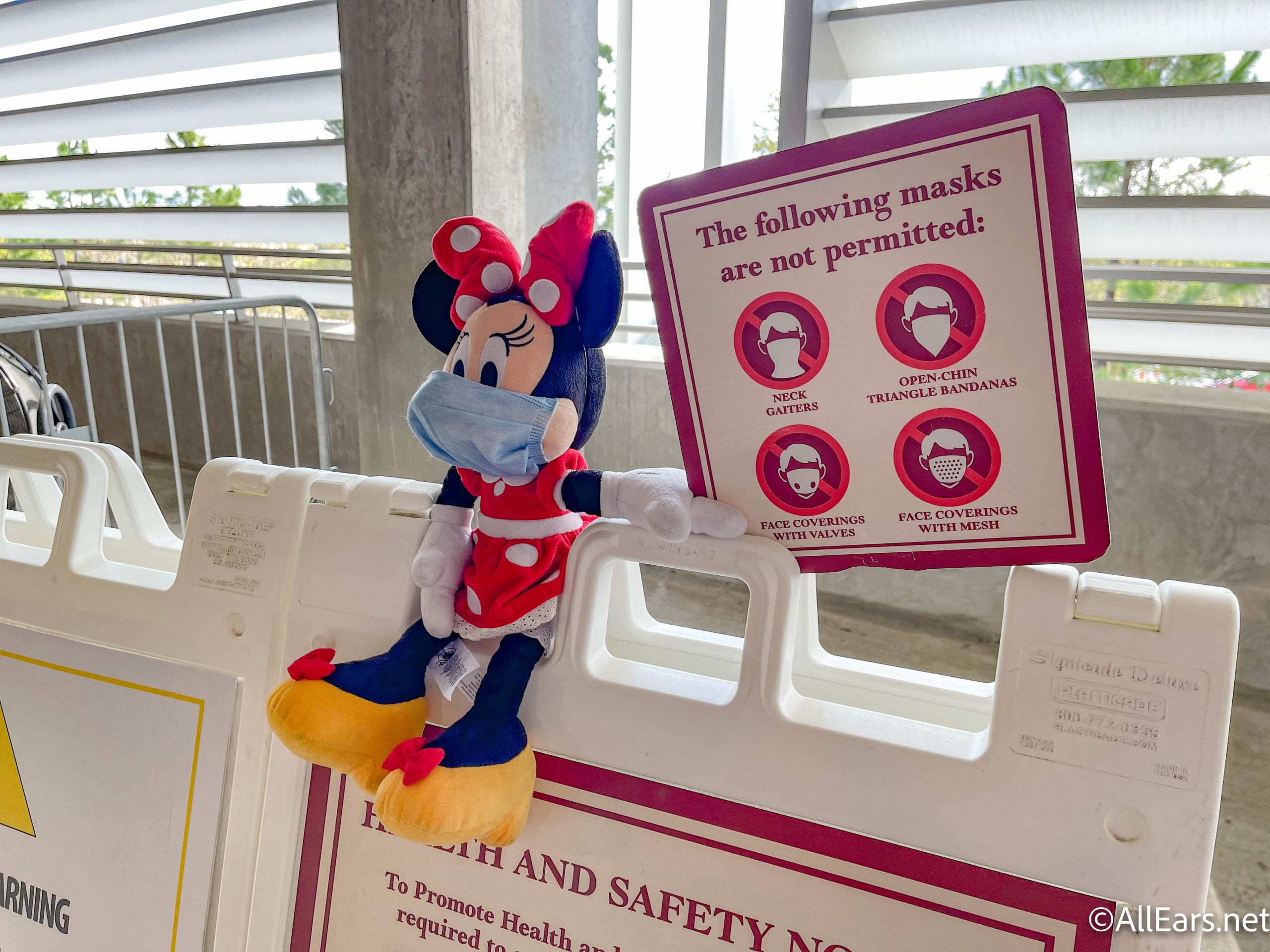 Speaking of masks…
Be Sure to Follow the Rules!
Disney World has meticulously set up and shifted health and safety guidelines as needed in the parks. Guests are required to wear their masks at all times, except when they are stationary and distanced from others to eat or drink or taking a quick photo. However, it's important for visitors to follow the rules and immediately put their masks back on properly.
Distancing markers are on the ground for a reason at attractions, stores, and restaurants to keep everyone safe. So, make sure to pay mind to where the markers are in order to make everyone's vacation magical.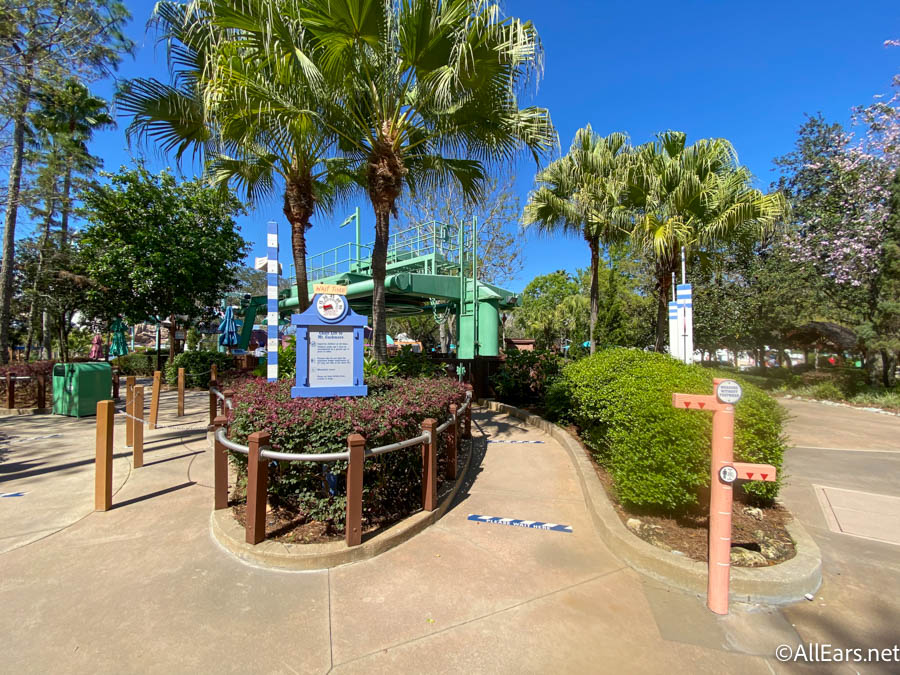 Distancing protocols also apply, even when there aren't markers. If you need to talk to a Cast Member, respect their space and stand six feet apart. Sometimes they may ask you to politely step back if you're a little too close. Since they're doing their best to help you, it's considerate to do what they ask in the meantime!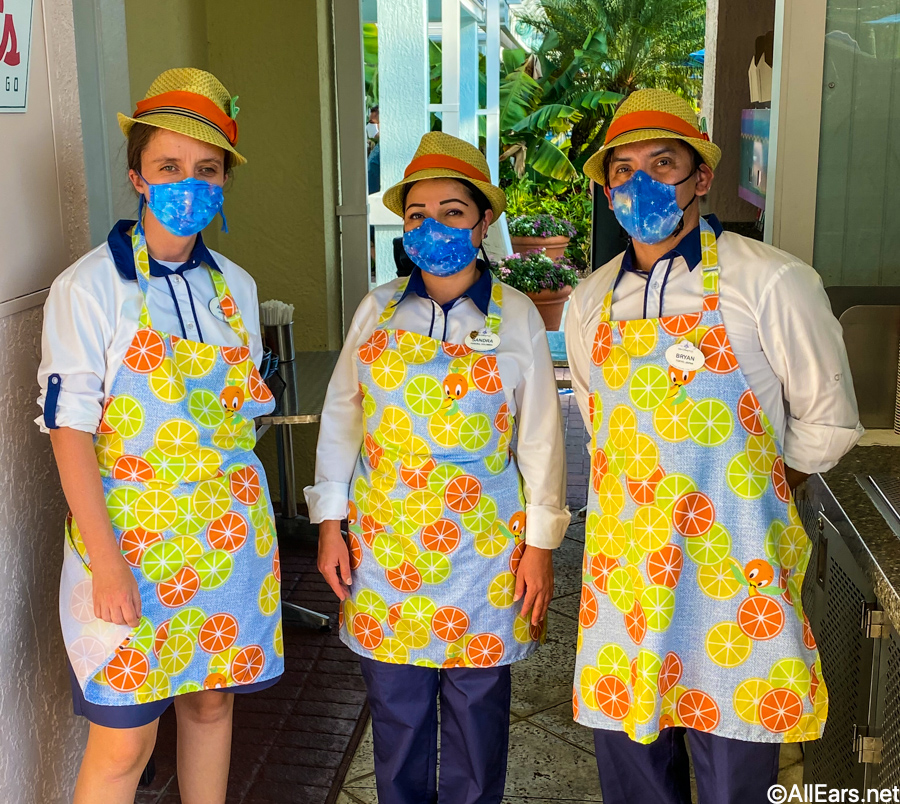 As Disney continues to keep both Cast Members and guests safe, you can do your part to maintain things and help situations run smoothly too!
Things Don't Look the Way They Used To Right Now
The parks aren't completely back to the way they used to be, even as entertainment, experiences, and more return. Resorts and restaurants are still closed around the property, and construction has basically become a sight of its own!
Lines may not be where you expect them to be as they can stretch far away from the attraction entrances with crowds and distancing. But, that doesn't necessarily mean that the wait times match what you're seeing!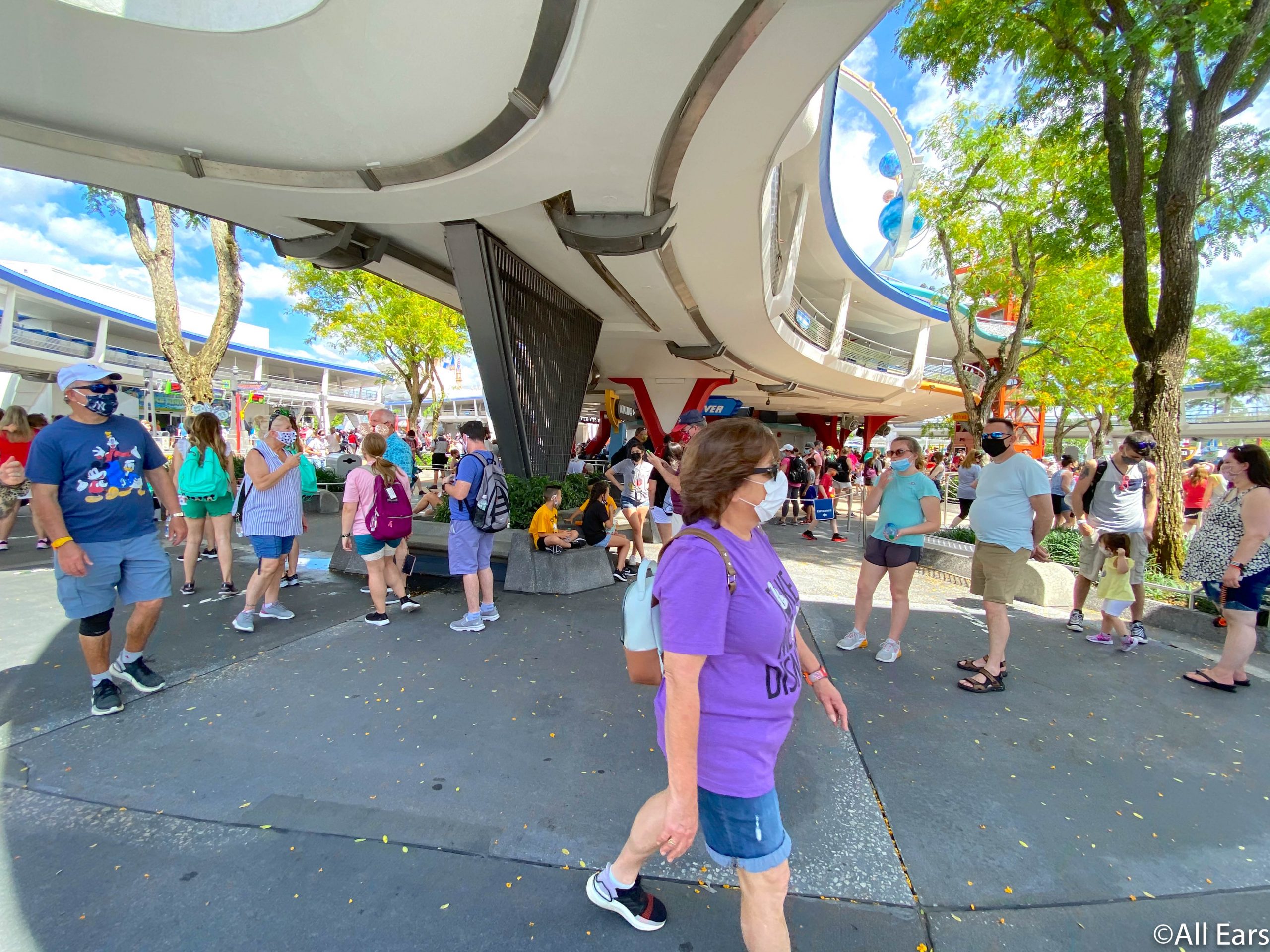 And, you'll want to keep an eye out for designated entrances and exits at stores in restaurants that may have not been there previously!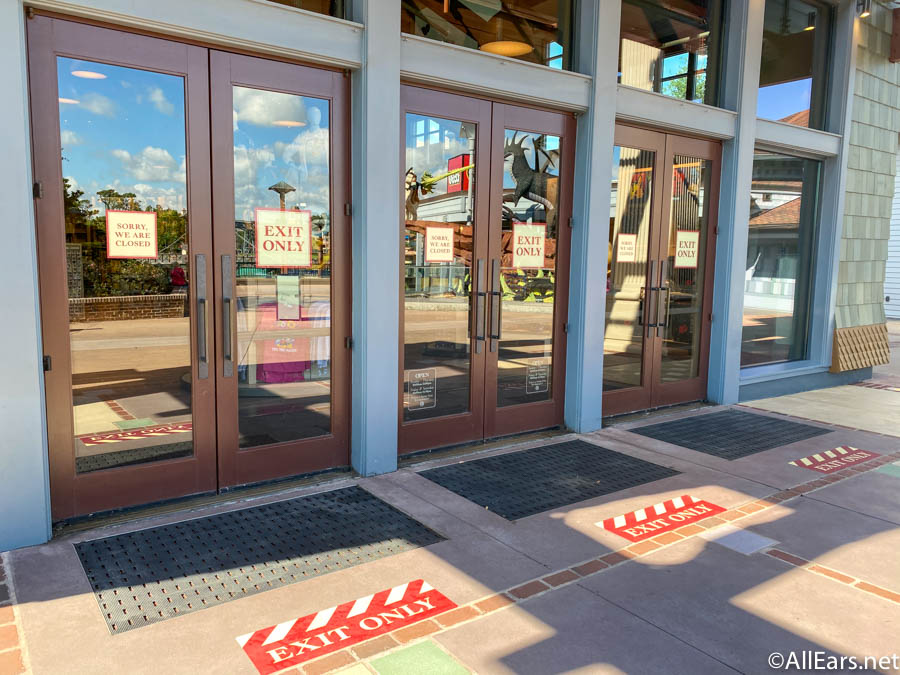 We know that it's a lot to take into consideration. But, now that the parks are different (and still changing!), you'll also want to adapt your plans to keep up with everything happening in Disney World. And, you can stay tuned with All Ears for the latest Disney news you need to know before you go!
What are some of the biggest changes you've noticed in Disney World recently? Let us know in the comments below!