DISCLOSURE: This post may contain affiliate links, meaning when you click the links and make a purchase, we receive a commission.
Baby Yoda merchandise has been all the rage for a while! And, even though we continue to find new items inspired by The Child pretty frequently, sometimes there are a few surprises along the way.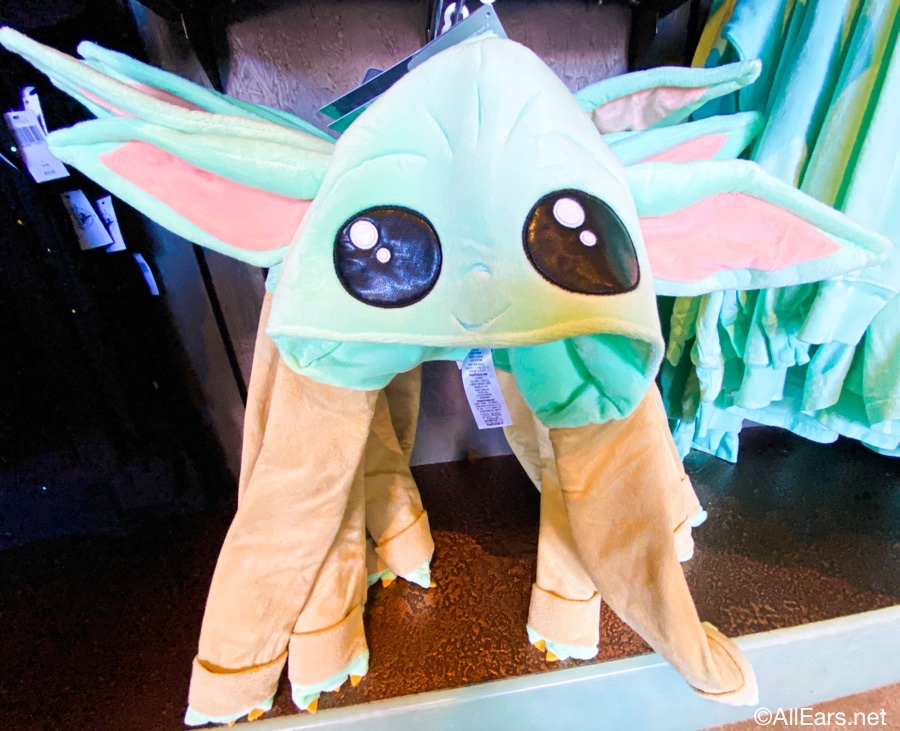 We might be gearing up to celebrate May the 4th soon, but you're going to want to drop everything and have a BABY YODA themed party with all these items!
Before the rest of your friends from all over the galaxy arrive, you'll need to decorate your home so it's out of this world! You can hang up the Baby Yoda Birthday Banner with customizable ages for $9.99…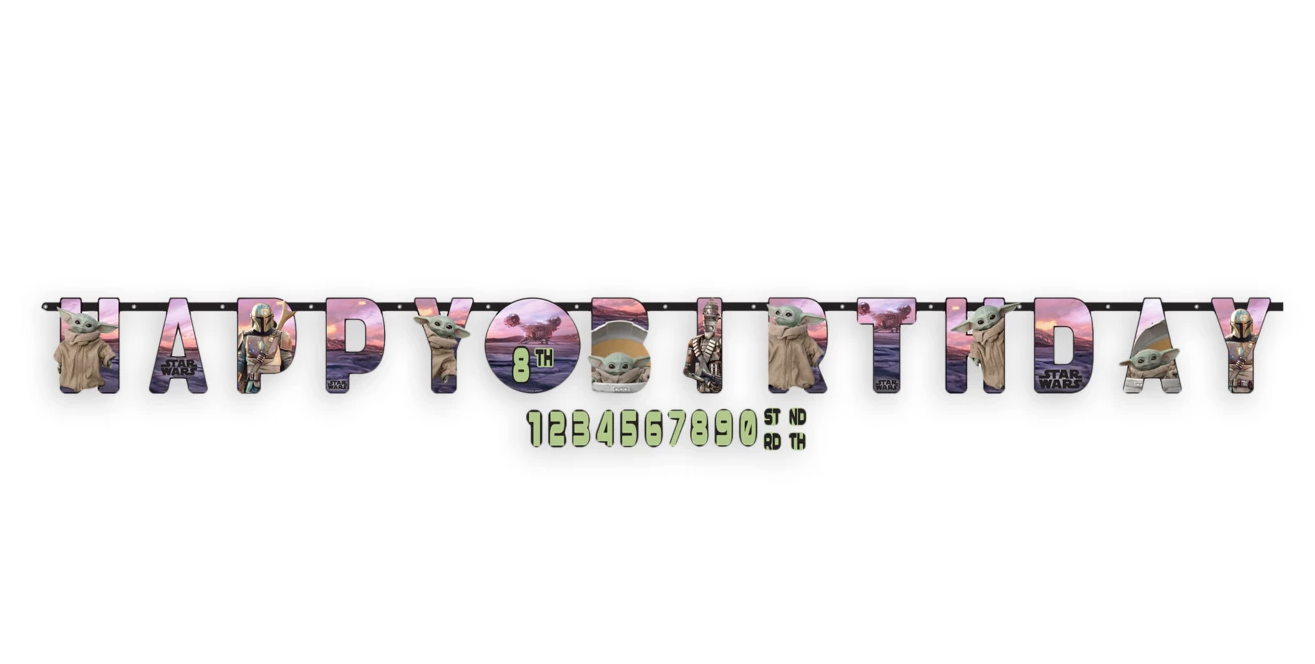 …and get ready to deck out your whole living room and kitchen head-to-toe in Baby Yoda! Of course, you can set up a gift station with the "Precious Cargo" cut-out, set "The Child" cut-out near your high-chair, and use the rest of the Baby Yoda Party Cut-Outs for an extra pop to your decorations for $12.99.
You might not be looking up at the stars and planets from a space craft, but you can admire the Baby Yoda Swirl Decorations Set hanging up above you for $9.99 instead.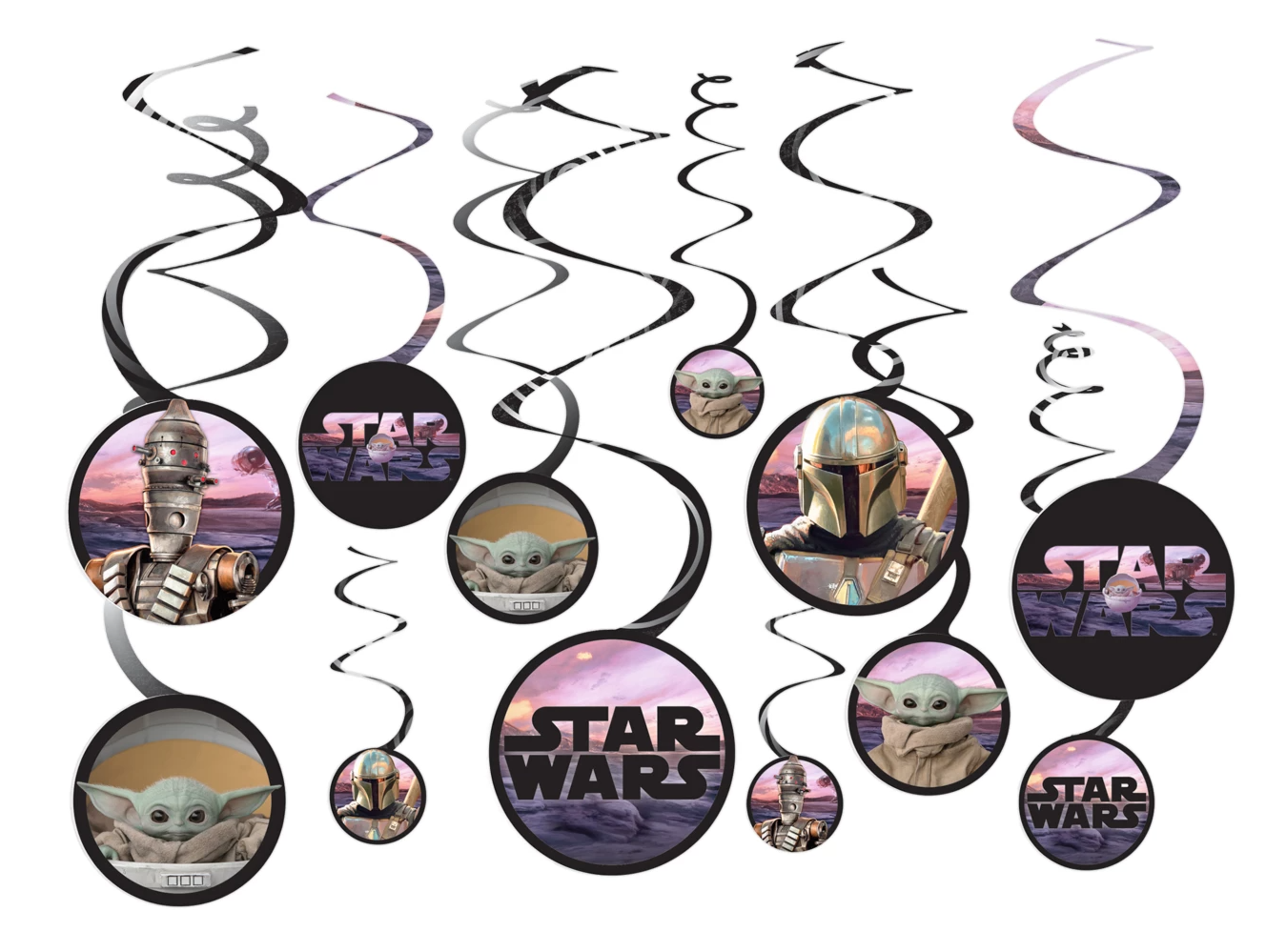 You can use the Force as you let the  Baby Yoda Balloons float along around your house for $8.99 (and just tell your guests you're totally moving them with your mind).
After all those decorations, you'll want to get ready for a meal comprised of Baby Yoda's favorites (we'll skip on the frogs, though). You can place all the Star Wars inspired dishes you make on the Baby Yoda Table Cover for $8.99…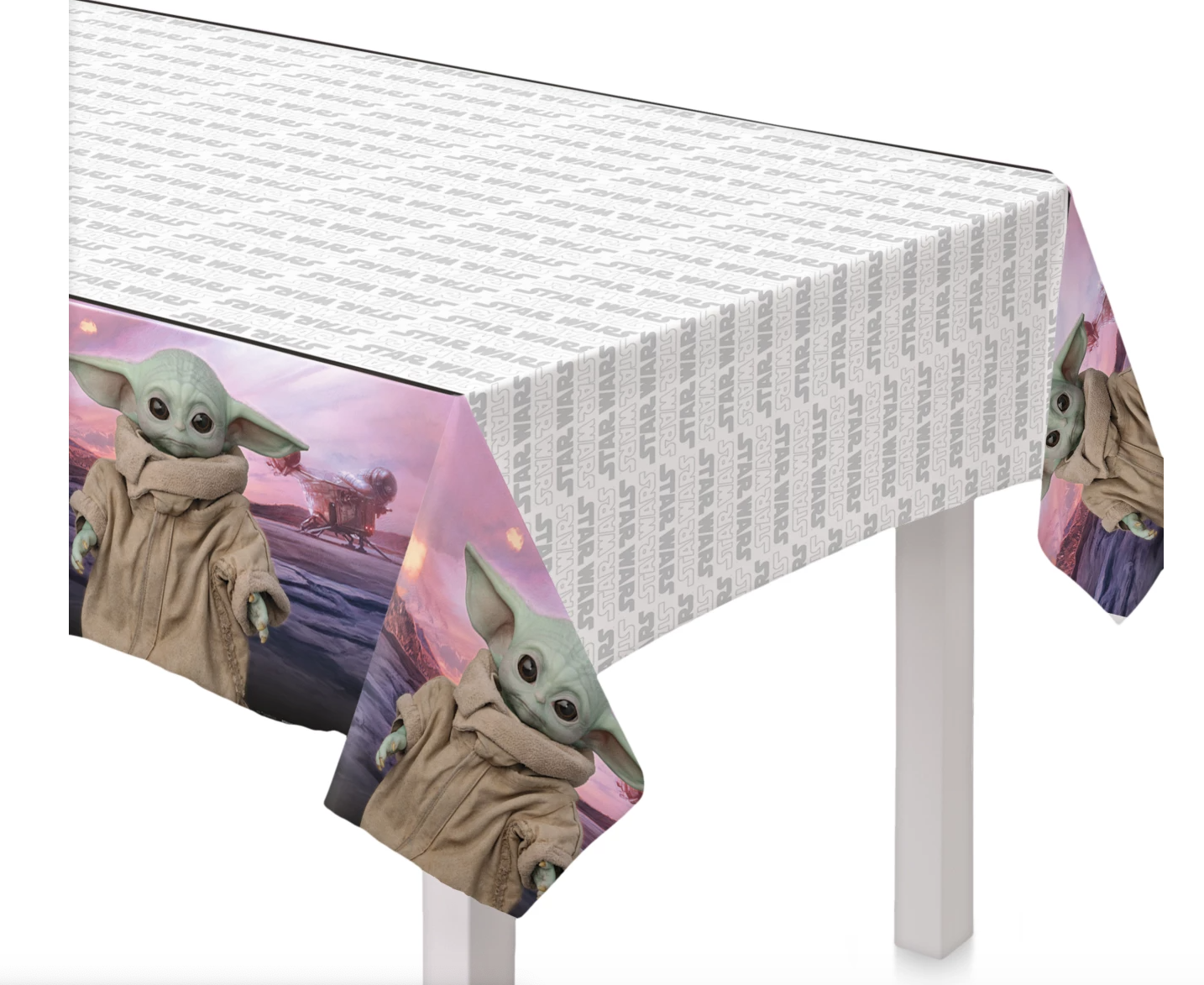 …before serving things up on the Baby Yoda Lunch Plates for $11.99.
And, you can't forget the cake, especially since the Baby Yoda Dessert Plates are such cuties for $9.99!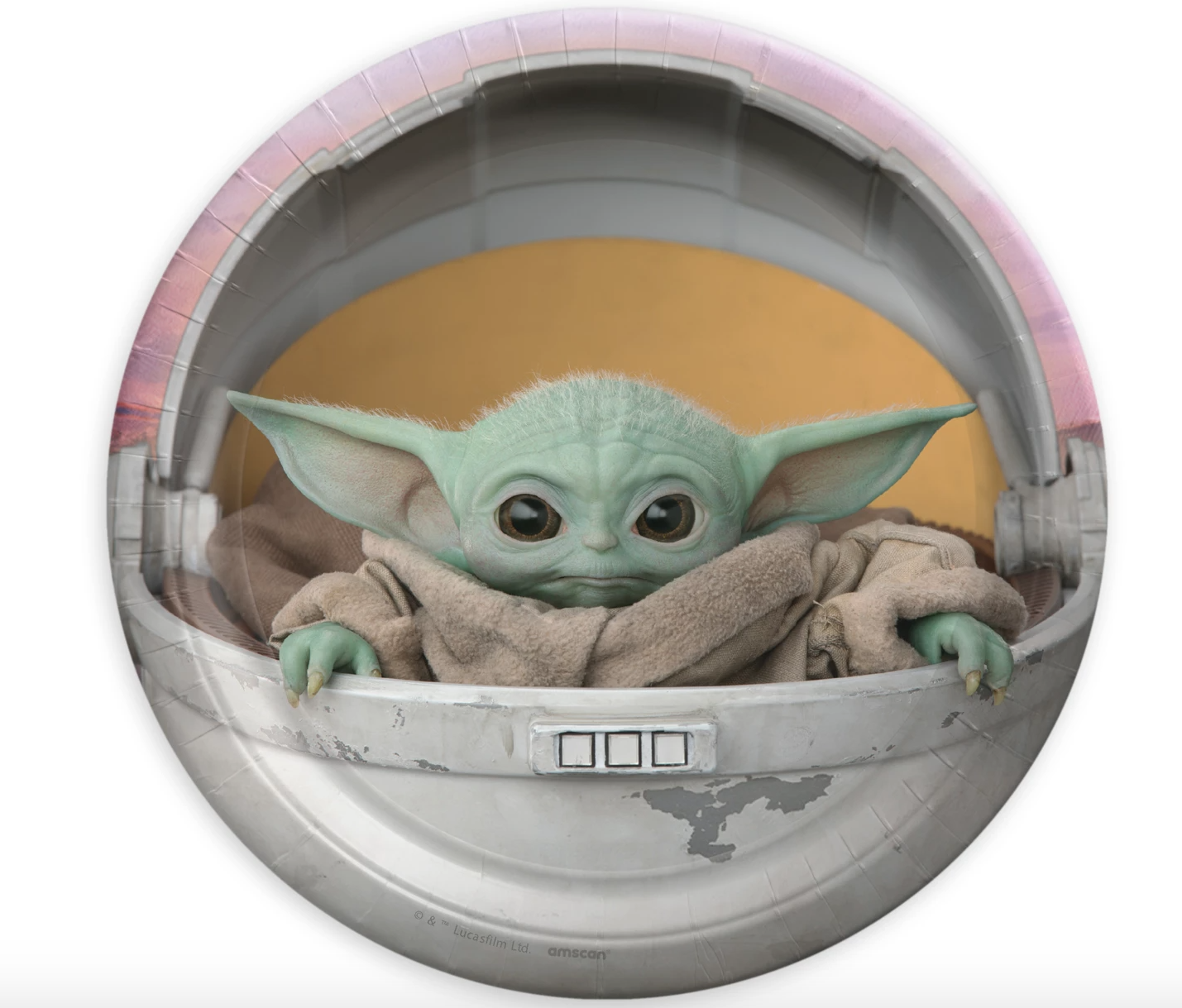 Of course, you'll need some of the Baby Yoda Napkins to prevent any spills, messes, or stinky hands for $10.99 too.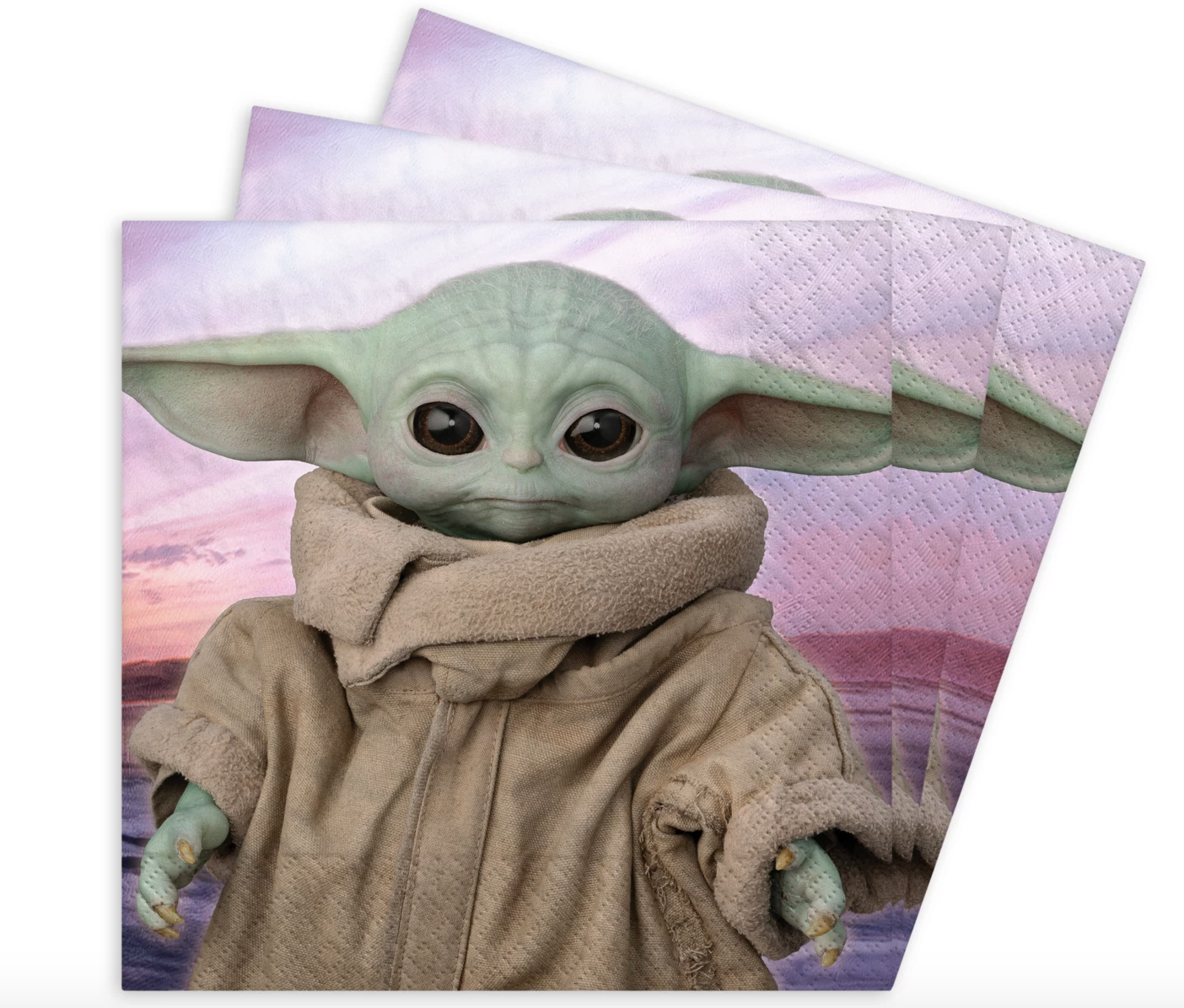 As your party favors for your friends from the Light and Dark Sides, you can pass out the Baby Yoda Tattoos. That way, they can take a bit of the Force with them, wherever they go for $5.99.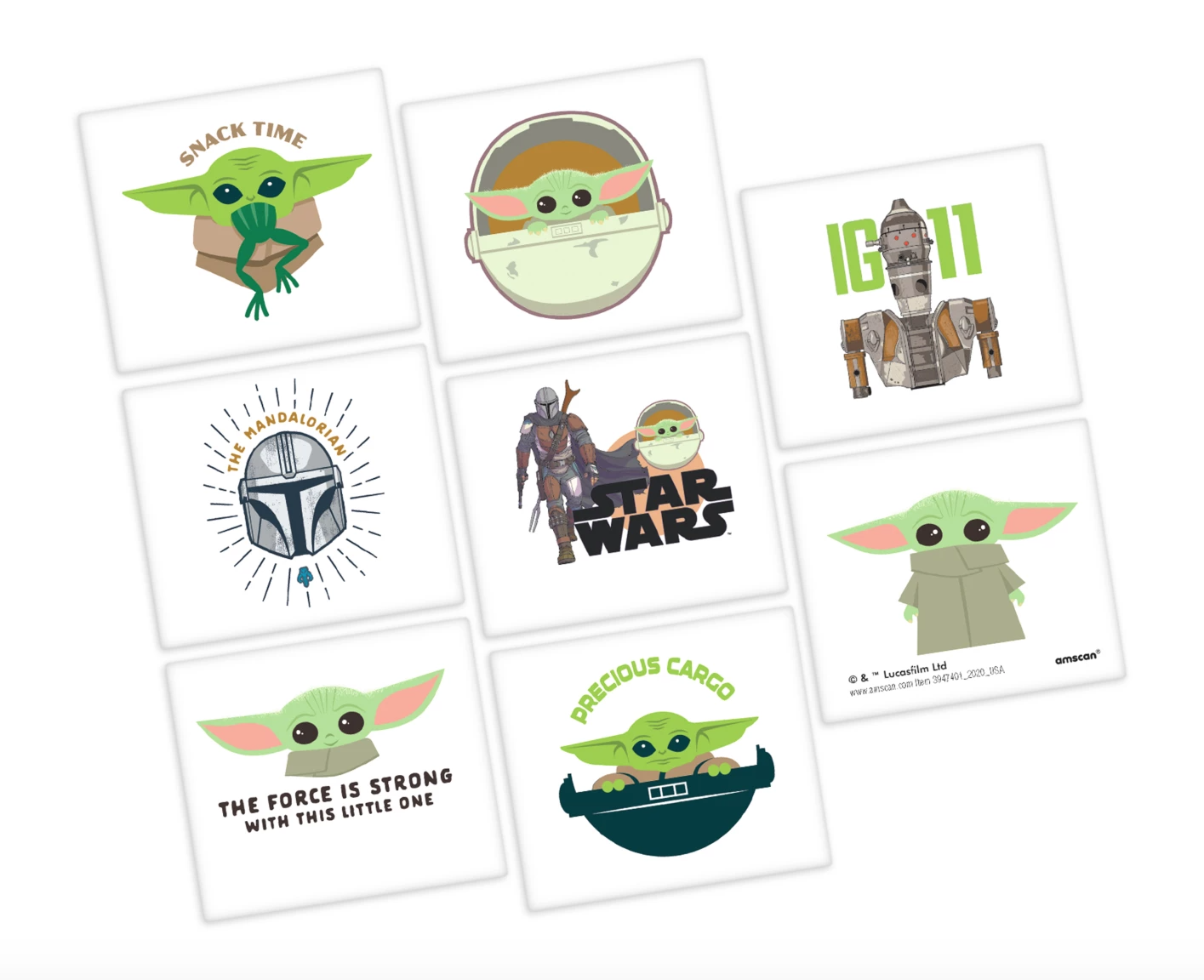 Well, we guess we're throwing a Baby Yoda party for our next birthday, it seems! And, we'll be sure to give you a look at the rest of the Star Wars merchandise you'll want to take home soon. Stay tuned with All Ears for more Disney news!
What's your favorite Baby Yoda item to date? Let us know in the comments below!