Things are heating up on The Falcon and the Winter Soldier as old allies return and new enemies make an appearance (well, kind of).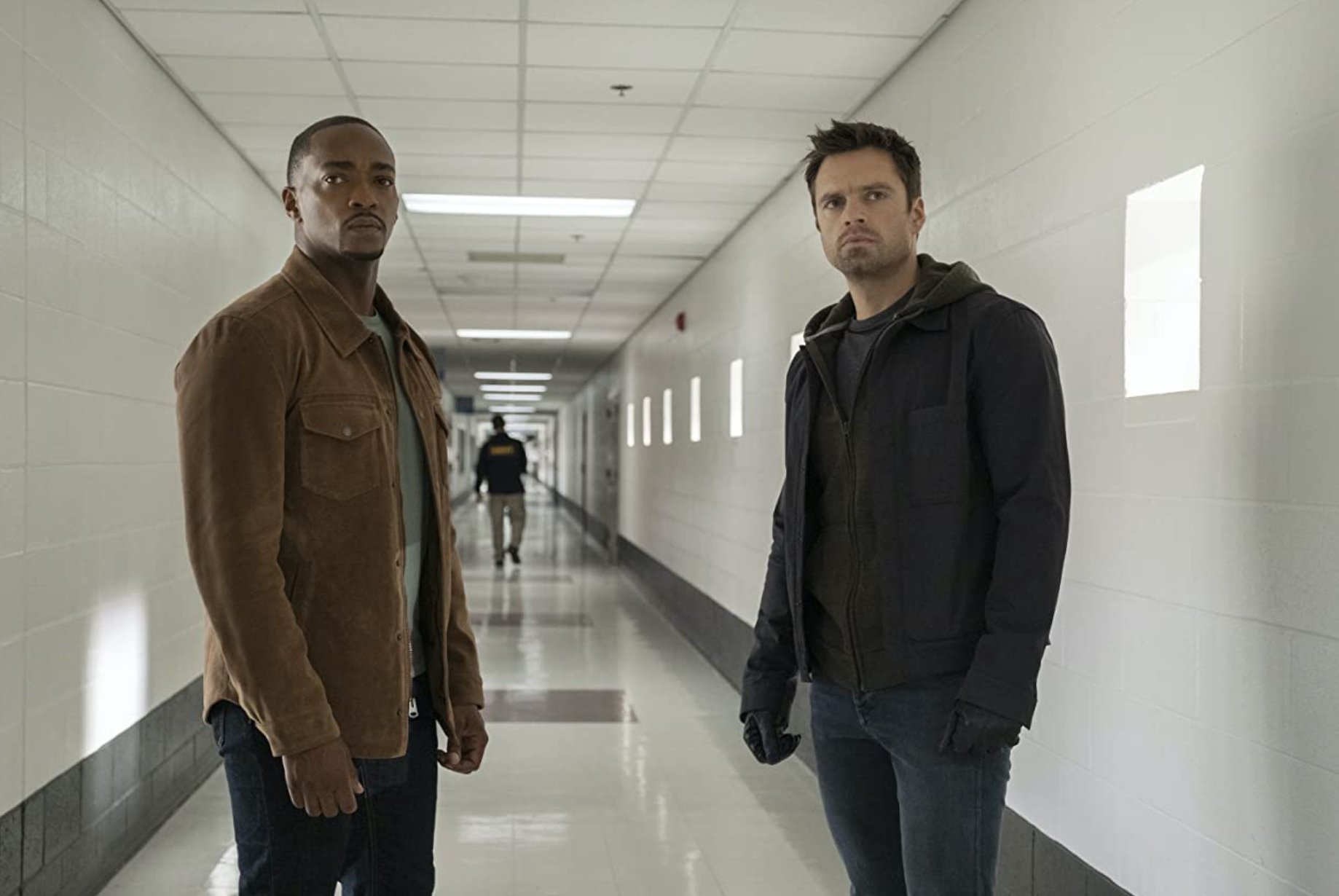 While episode 3 had plenty of great humor and action, there were also hidden details throughout the plot! And, we're breaking them down for all you Marvel fans out there!
Before we dive into the next episode of The Falcon and the Winter Soldier, make sure you tune into Disney+ for the latest segment. Already watched it? Then, let's check out those hidden details!
U.S. Agent
John Walker took a backseat to the events happening in episode 3 as the main focus was on Sam and Bucky's interactions with Zemo. But, when John did make an appearance, we thought we'd point out that his suit looks just like the U.S. Agent outfit from the comics.
Plus, he surprisingly doesn't ever introduce himself as "Captain America" when interacting with others. In episode 3, he went out of his way to say his name was John Walker in confrontations. This could be a hint towards the fact that he won't be deemed "Cap" for very much longer.
Winter Soldier Activation Protocol
Right as Bucky visits Zemo, our returning villain immediately uses his the word sequence that previously activated the Winter Soldier protocol. Bucky notes that short phrases like "longing," "rusted," and "seventeen" don't affect him anymore after he has worked to wipe himself of his assassin past. Zemo's control over Bucky has been hinted at during the end credit sequences in the past few episodes of The Falcon and the Winter Soldier.

Yet, this is the first time that these two adversaries have come face-to-face before having to work together.
Steve's Notebook
Much of the plot in The Falcon and the Winter Soldier surrounds how Steve Rogers has affected Sam, Bucky, and the rest of the world. His legacy has been in the background of each episode, and this one was no different! We learn that Bucky has been using Steve's book of pop culture references that he wanted to learn, as seen before in Captain America: The Winter Soldier.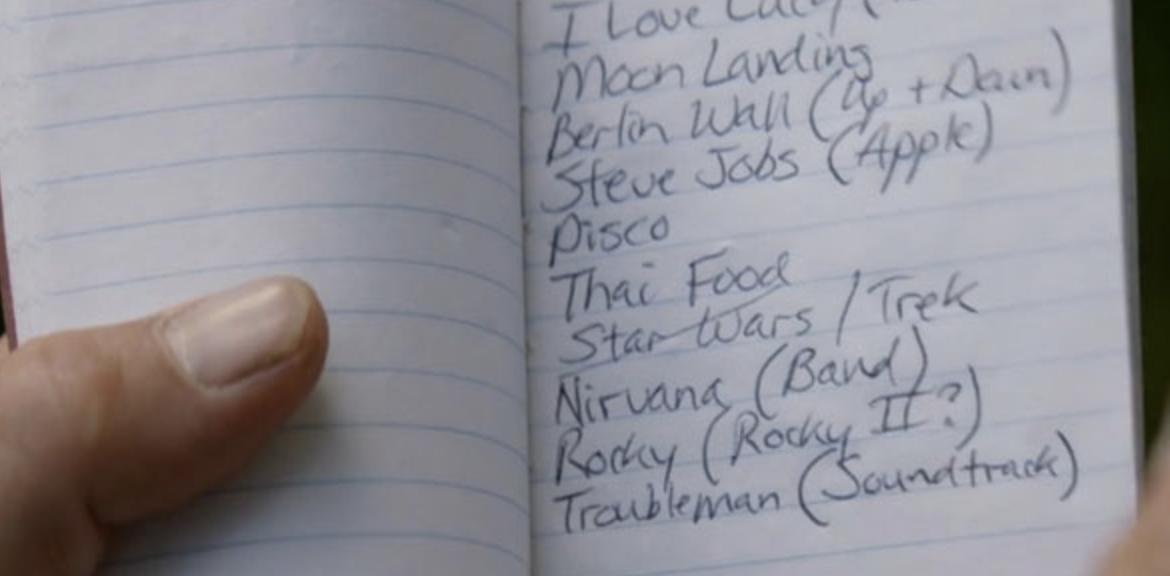 When Sam brings up "Trouble Man," Bucky is familiar with the reference as he has been keeping his own list of names in the book, people who he plans to make amends with over his past Winter Soldier actions.
Trip to Madripoor
The involvement of the X-Men location of the island of Madripoor has been hinted at since the first episode! But, now, our Avengers have FINALLY taken a step onto the area that could be a lead-in into Marvel Cinematic Universe's branch into the X-Men.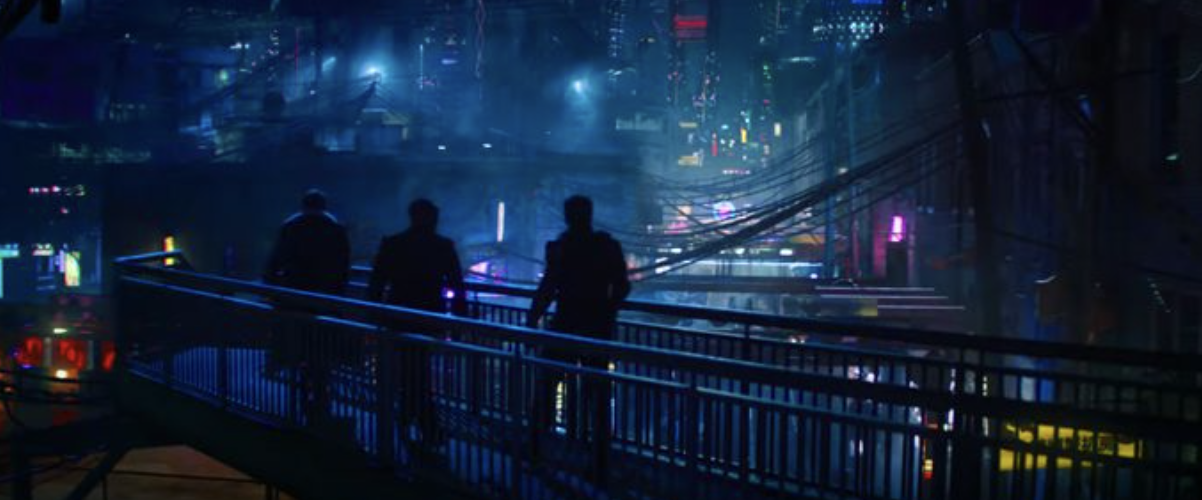 Madripoor is divided into Hightown and Lowtown. When Zemo says he doesn't have friends in Hightown, it's pretty clear that (even though he's rich), he's more involved in illegal activities. Yet, Bucky and Sam actually do have a friend in Hightown when they encounter Sharon Carter later.
This could be representative of heroes' wish to want to take the "high ground" opposed to stooping to the level of their enemies. Speaking of references to characters, Conrad Mack (AKA the Smiling Tiger) is also a baddie from the comics! Selby, who we only briefly meet, even has a double meaning.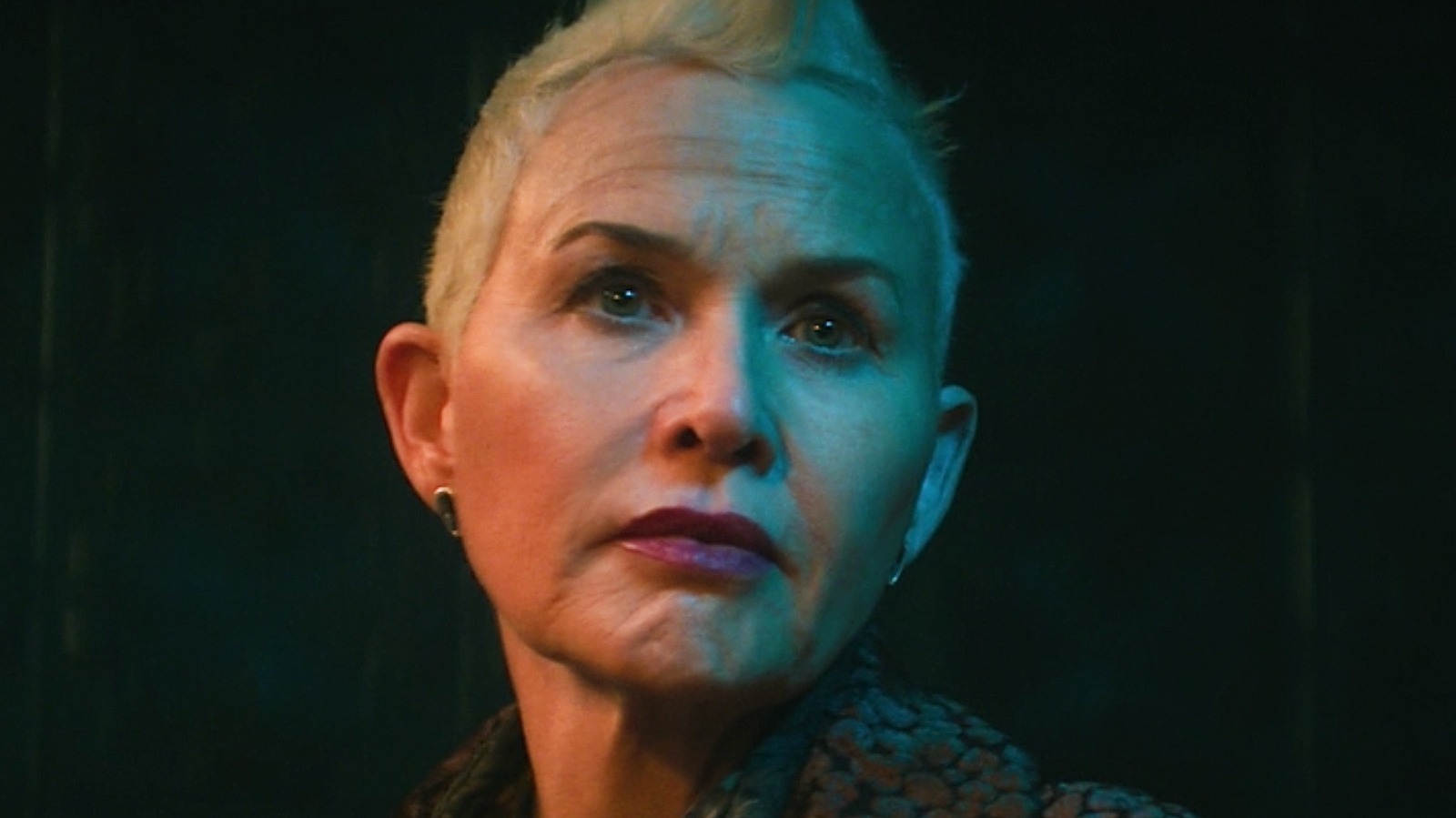 There is Dee Selby, a sound effects editor and foley artist, who works on Marvel projects, as well as Selby from the X-Men comics. The fictional character is a mutant who's a member of the Mutant Liberation Front. And, we've already been hoping that Marvel would introduce mutants to later shows and films!
Dr. Wilfred Nagel
We've finally met the man who has been working on that super soldier serum. Well, at least, before he was killed. Dr. Wilfred Nagel was a scientist in the comics who worked on Project Rebirth, which happened to be the project meant to create more super soldier serum during World War II.  He's the first scientist since Erskine, featured during Captain America: The First Avenger, to re-create the serum.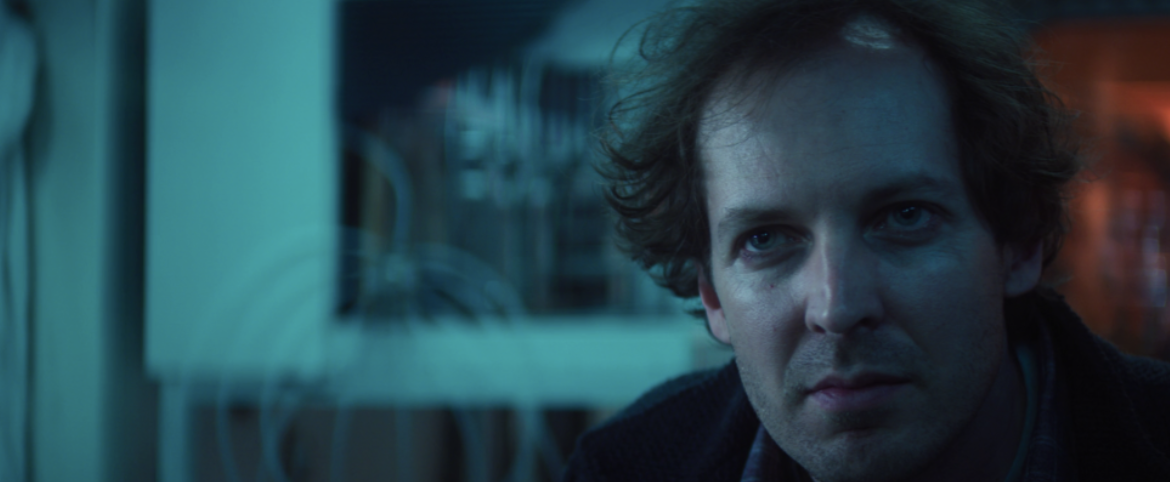 Notably, though, Nagel's serum actually lead to Isaiah Bradley receiving his powers, who we met in the last episode. He even used his blood to help make more serum by isolating the compound in his system. And, we found out that Karli Morgenthau has stolen his last remaining vials of serum after the Power Broker employed him to make more.
Running Jokes Make Their Return
One of the best parts of The Falcon and the Winter Soldier is the humor that is included between its protagonists. We had another reference to Sam's focus on his left side during their gun fight on Madripoor. BUT, there was a new running joke about the fact that Sam wouldn't move his seat up for Bucky during Captain America: Civil War. Now, Bucky's gotten payback by not moving his seat up for Sam as they hop in a vehicle to leave Madripoor.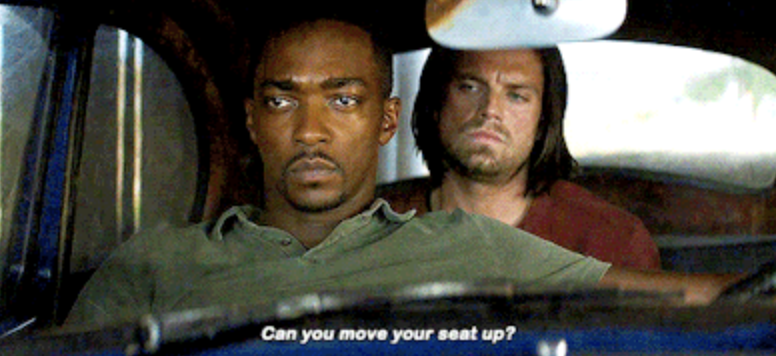 Hints for the Future of the Black Panther
Now that we know there are some big clues towards upcoming Black Panther involvements, Marvel has brought back another big character. The beads Bucky finds happen to be Kimoyo Beads that are made of Vibranium, which we've seen previous Black Panther characters wear.
And, now Ayo, a member of the Dora Milaje, has shown up once again after her previous appearances in Captain America: Civil War, Black Panther, and Avengers: Infinity War. Since The Falcon and the Winter Soldier will be connected to three upcoming Marvel projects, Ayo could help propel the MCU into the future of the Black Panther films.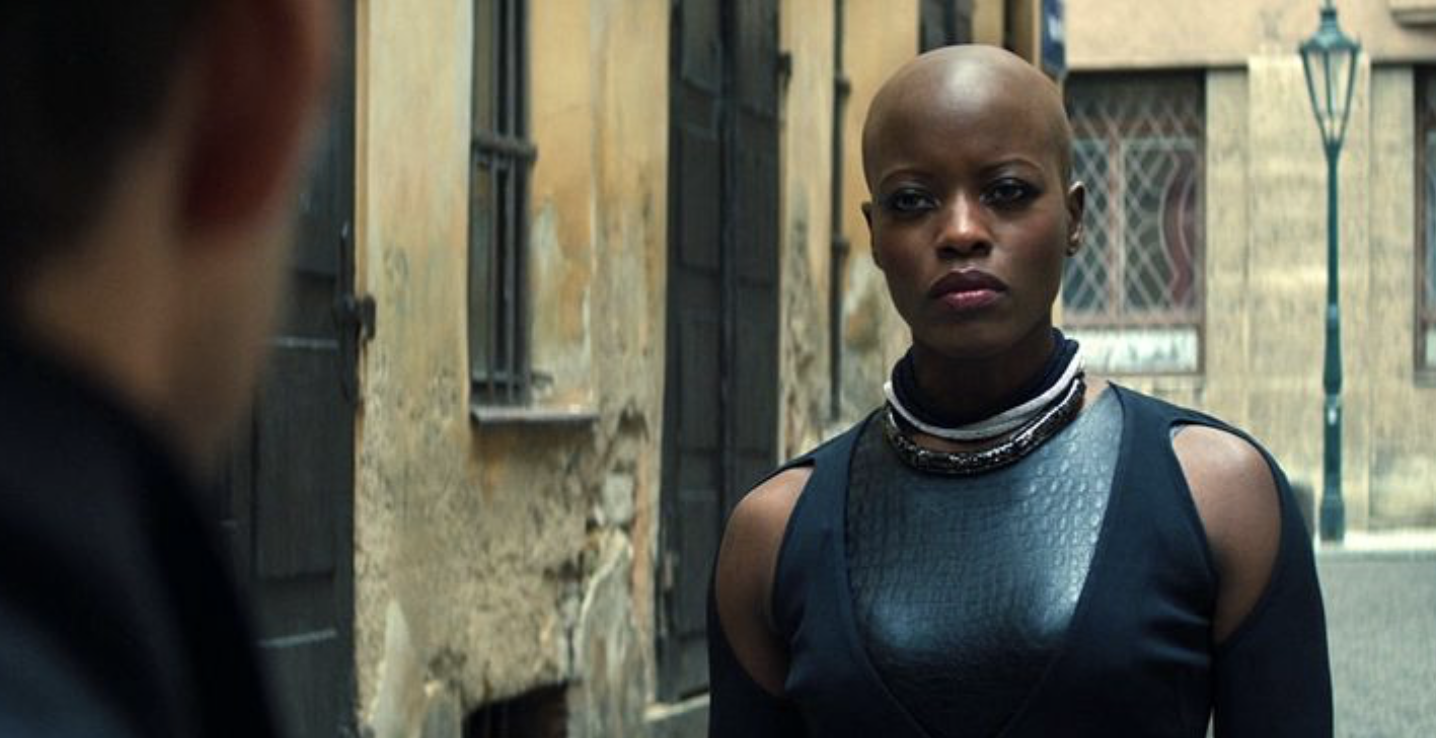 We're halfway through The Falcon and the Winter Soldier, so we'll be sure to give you all the details you need to know about the remaining three episodes. Stay tuned with All Ears for more Disney entertainment and news!
What are some of your theories about The Falcon and the Winter Soldier? Let us know in the comments below!