Each of the pavilions in EPCOT's World Showcase have their own special snacks, whether it's cheese soup in Canada or fish and chips in the U.K.
And over in Norway, you can find some fabulous dessert options in EPCOT!
Kringla Bakeri og Kafe is the home to beloved treats like School Bread and Troll Horns that are inspired by Norwegian cuisine! And, today, we noticed yet another new menu item added to the list of treats guests can grab after riding Frozen Ever After!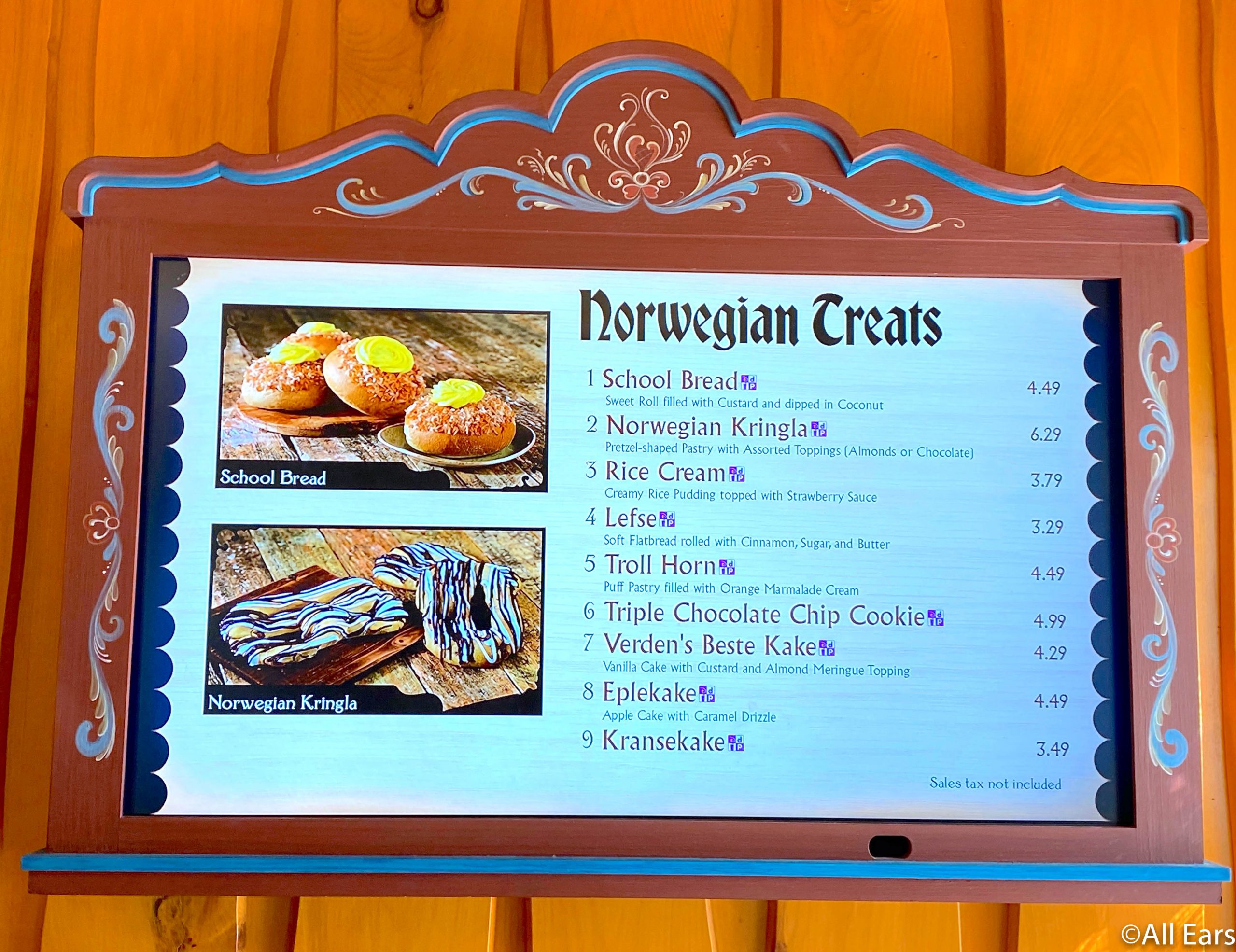 The "Kransekake" is an Almond Ring Cookie that has sliced and chopped almonds all around the top for $3.49. A Cast Member at the bakery's counter asked us if we would like our warmed up or not, and we couldn't resist a warm treat during this January day!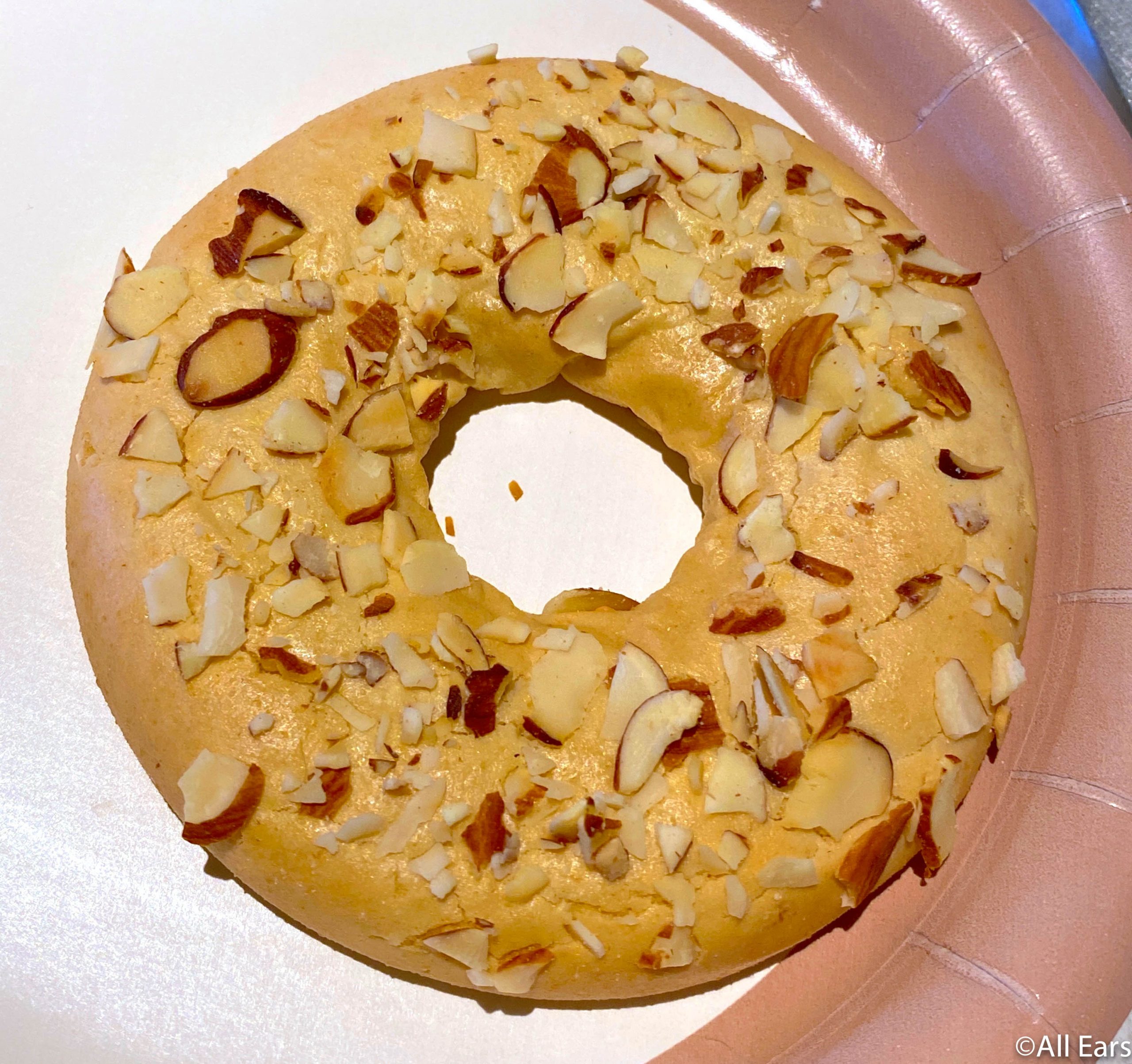 After we bit into the cookie, we were surprised how dense it was for the smaller size! The treat was on the sweeter side, even though it didn't have any frosting on top. It almost reminded us of an almond paste cookie, whose nutty flavors were enhanced when it was warmed up (which we high recommend)!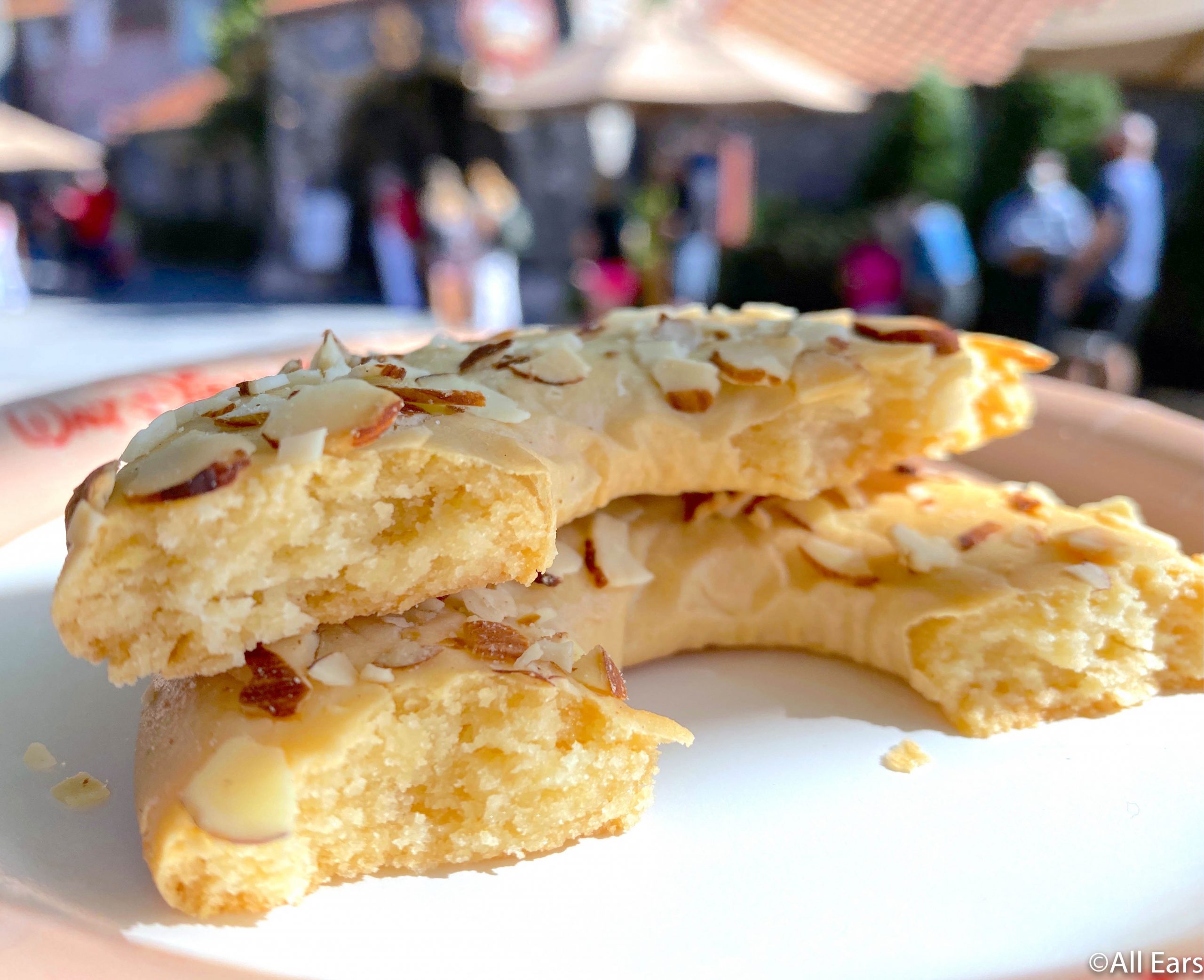 We're glad to be able to welcome another staple at Kringla Bakeri og Kafe to pick up in the Norway Pavilion! And, we'll be sure to give you a look at all the other snacks we find around the World Showcase.
What is your favorite eat or treat to get in EPCOT? Let us know in the comments below!