When you go to Walt Disney World, you should make sure to check out not only the parks, but also Disney Springs – Disney's outdoor market area for shopping, dining, and much more. With many high-quality brands offering venues at Disney Springs, you can find all sorts of fun things, including many tasty snacks.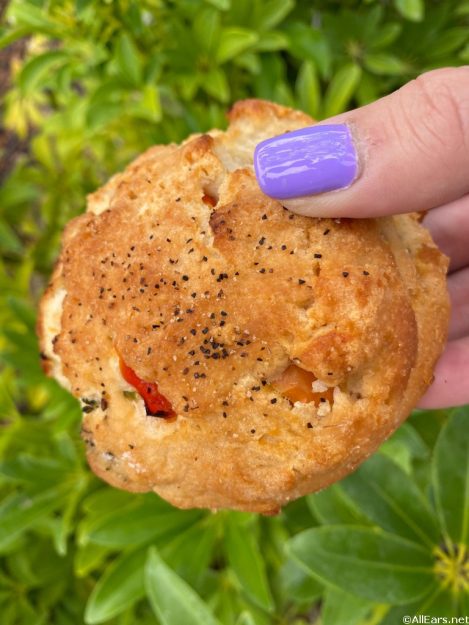 And don't worry if you're vegan; Disney Springs has many great vegan snacks to choose from. Here are six of our favorites.
1. Donuts (Erin McKenna's Bakery NYC)
It's fairly easy to make vegan pastries at home, from breads to cupcakes. But have you ever enjoyed a vegan donut? Vegan donuts are one of many tasty, deluxe pastries you can snack on at Erin McKenna's Bakery NYC, which features an all-vegan, all-gluten-free menu. An offshoot of McKenna's world-renowned gluten- and vegan-friendly bakery in New York City, this shop strives to make gluten and vegan diets fun for everyone. The bakery features lots of exciting types of vegan, gluten-free donuts, from coffee crunch donuts to cinnamon sugar donuts to Samoa donuts – each with its own unique flavor.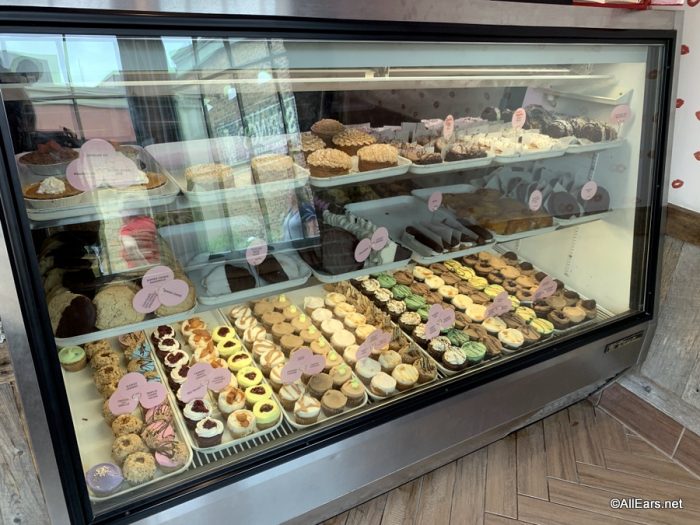 Since everything here is vegan and gluten-free, this means that you can eat the products even if you have celiac or dairy allergies. In addition to being gluten, dairy, and egg-free, Erin McKenna's Bakery NYC also offers soy-free options. Besides donuts, the bakery also serves various breads, cupcakes, cookies, cinnamon rolls, thin mints, bagels, and more. The selection of donuts, breads, cupcakes, and other pastries regularly alternates day-by-day, so stop in often to see what's available that day. You can find the bakery in Disney Springs' Landing area.
2. Fried Pickle (City Works Eatery & Pour House)
Located in the West Side area of Disney Springs, City Works Eatery & Pour House serves specialized twists on traditional American cuisine, including some vegan-friendly snacks. One such treat is the restaurant's Fried Pickles. These are kosher-friendly dill pickles that are battered in beer and deep-fried to be crispy and savory like chips. The ranch dressing isn't vegan friendly, but you can ask for a vegan roasted garlic horseradish aioli substitute in its place.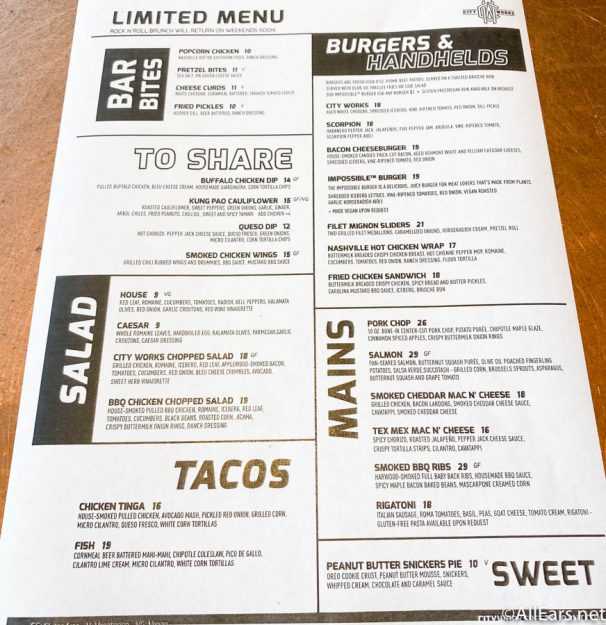 In addition to fun snacks like the Fried Pickles, City Works doubles as a sports bar, complete with massive TV sets to watch sports games from the comfort of your seats. Plus, the bar serves over 90 different kinds of beer – both local and international varieties; you can even make your own beer flight. Please make sure to reserve in advance.
3. Plant-Based Bratwurst Sausage (B.B. Wolf's Sausage Co.)
If you want to try a German-style sausage but don't eat meats, you're in luck: B.B. Wolf's Sausage Company features a plant-based bratwurst for vegetarians. It comes with a pretzel roll, sauerkraut, German mustard, and chips, making for a marvelous snack or small meal. The bun might not be vegan, so you may need to substitute it with pita bread instead.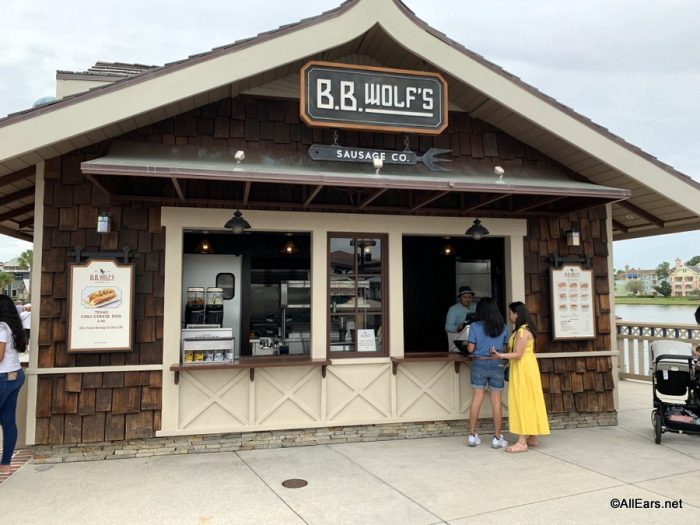 As B.B. Wolf's is a Quick Service dining establishment, it's ideal for picking up some fast fuel before you explore the rest of Disney Springs. After all, B.B. Wolf is located in the Marketplace area of Disney Springs, filled with great stores like the LEGO Store and the Marketplace Co-Op. Just order your vegan sausage, then find a physically-distanced spot to chow down before you hit the shops!
4. Taco Cone (4 Rivers Cantina Barbacoa Food Truck)
The 4 Rivers Cantina Barbacoa Food Truck's award-winning chefs combine Caribbean and Mexican cuisines to produce unique and delicious meals. One particularly appetizing snack is the taco cone. Shaped like an ice cream cone, the taco cone has the various taco ingredients stuffed into a cone-shaped burrito shell. Since you get to choose the fillings, you can select vegan options like guacamole, rice, lettuce, or beans, while also avoiding things like cheese (queso) and sour cream.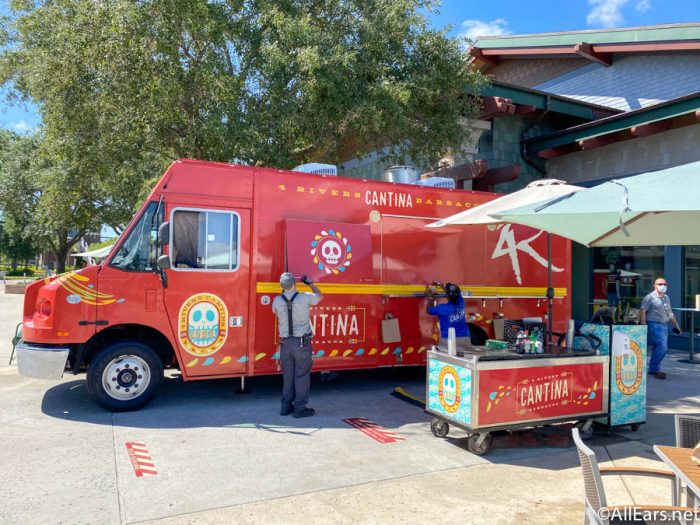 4 Rivers Cantina Barbacoa Food Truck is normally located in the Marketplace area and is the creation of the same makers of Florida's famous 4 Rivers Smokehouse. The taco cone and other offerings are gourmet treats you won't find elsewhere at Disney World. So next time you're at Disney Springs, give the barbacoa-style cooking a shot. (Please note that 4 Rivers Cantina has temporarily closed due to COVID-19 pandemic restrictions.)
5. Vegan Red Velvet Cupcake (Sprinkles)
Gourmands appreciating the sweetness of cupcakes should look no further than Sprinkles, a Disney Springs bakery in the Town Center area specializing in high-quality cupcakes. While most of the cupcakes are sadly not vegan, you can still have the vegan red velvet cupcake. This treat retains the moist and rich feel of a classic cupcake while using only vegan ingredients like soymilk and a tofu substitute for cream cheese.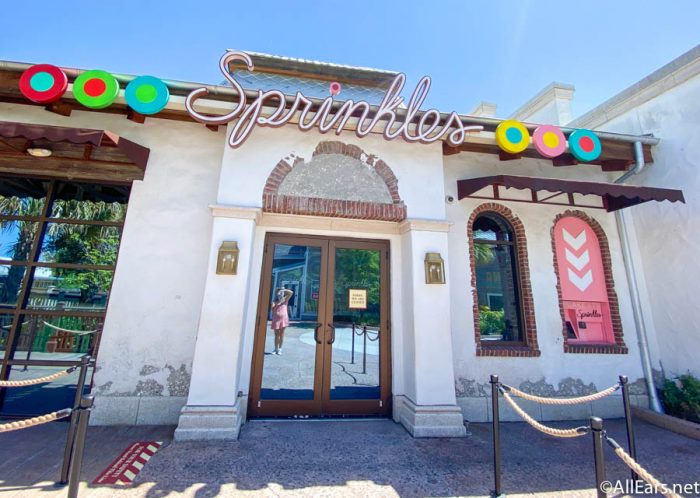 Do be sure to specify that you want the vegan option as Sprinkles has both traditional and gluten free Red Velvet Cupcakes as well.
6. Dole Whip (Marketplace Snacks)
Cool and refreshing Dole whip is a classic treat throughout Disney World, and it's all vegan-friendly! At Disney Springs, head to Marketplace Snacks to order up the classic pineapple Dole Whip! Not only do they offer normal, soft-serve Dole Whip (or a twist with pineapple and vanilla soft serve), but you can also get a Dole Whip pineapple float that has pineapple juice.
As you can see, Disney strives to offer flexible dining options for guests and accommodate different dietary restrictions, including vegan diets. You'll find many different vegan snacks to buy at Disney Springs, making your trip to Walt Disney World all the more delightful.
Click here for information on visiting Walt Disney World with special needs!
What are your favorite snacks at Walt Disney World? Please share your own top snacks with us in the comments section.
Join the AllEars.net Newsletter to stay on top of ALL the breaking Disney News! You'll also get access to AllEars tips, reviews, trivia, and MORE! Click here to Subscribe!