It may seem like Summer just ended, but we are quickly approaching one of our favorite times of year. That's right, it is almost Halloween! This spooky time of year is the perfect time to sit down on the couch with pumpkin spice anything and turn on a Halloween movie.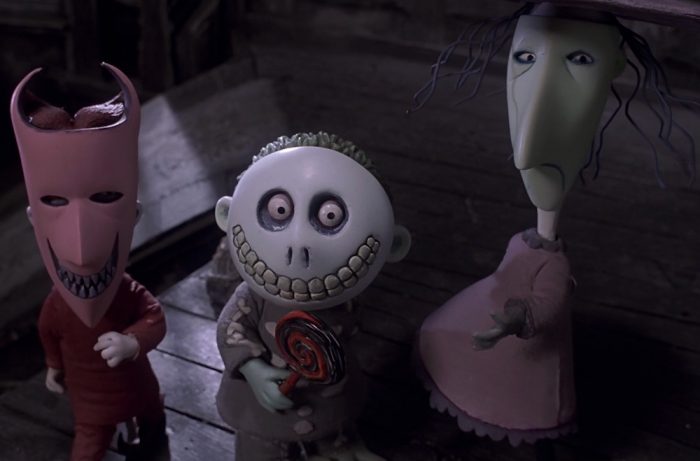 With the modern wonder that is Disney+ we now have instant access to tons of wonderful Halloween movies.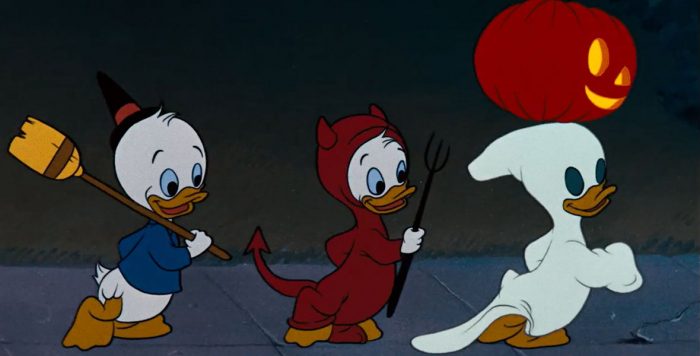 Here is the full list of every Halloween movie on Disney+ that you can watch right now.
Please note: Not all of these take place at Halloween, some just have the perfect spooky Halloween vibe.
The Nightmare Before Christmas
First up we have a movie that many associate with Halloween: Tim Burton's classic The Nightmare Before Christmas. We do want to mention that we don't think this is exclusively a Halloween movie: it definitely counts as a Christmas movie, too. (To find out why we even argue it's more Christmas than Halloween, check out this thought-provoking post.) If The Nightmare Before Christmas is a Halloween favorite of yours, you can find it on Disney+ right now.
Frankenweenie
Another Time Burton film, that is much more Halloweenie, is Frankenweenie. If you haven't seen this black and white love letter to classic monster movies, you need to make sure to carve out some time to watch the live-action short film Frankenweenie from 1984 and the animated full-length film from 2012. Both are in black and white and follow a boy and his dog. When his dog dies, Victor misses him so much he brings him back to life. The original short was supposed to play before a re-release of Pinocchio but was considered too scary. Have they seen Pinocchio? That movie is much scarier than a boy who loves his dog.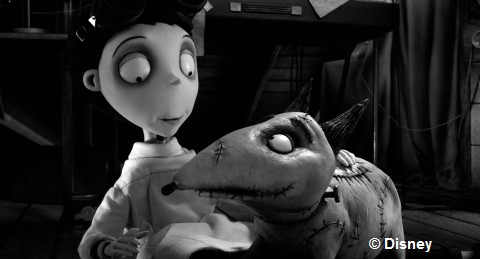 Hocus Pocus
Hocus Pocus is not only a wonderful Halloween movie, it is just a great movie. With the perfectly cast Sanderson Sisters and a talking cat how could it not be one of our favorites? We are so happy that Hocus Pocus season is upon us and can't wait to here Bette Midler sing "I Put A Spell On You" again. Hocus Pocus also is a perfect snapshot of what life was like in the 90's. Earlier this year the long awaited sequel was announced coming to Disney+ in the future.
The Haunted Mansion
The Haunted Mansion is one of our favorite attractions in Disneyland and Walt Disney World. The Haunted Mansion film isn't quite as great as the attraction it is based on, but it is chock full of references to the ride with the hanging body of the Ghost Host, Madame Leota, the Hitchhiking Ghosts, the Singing Busts, and more. Give this forgotten film and its 999 happy haunts another shot this Halloween.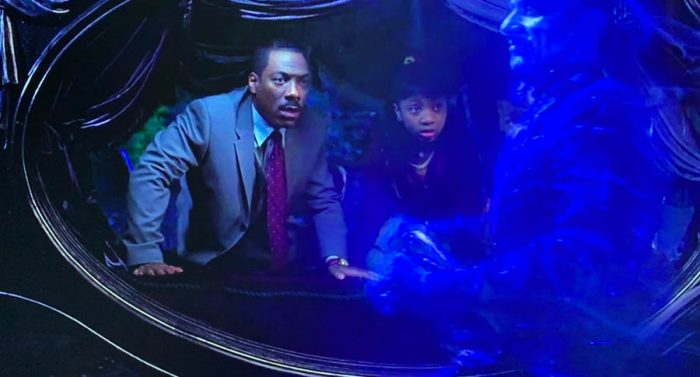 The Adventures of Ichabod and Mr. Toad
The Adventures of Ichabod and Mr. Toad may not be the first movie that comes to mind when you think of Halloween movies, but the second part of the film follows the classic tale The Legend of Sleepy Hollow. In the story Ichabod is plagued by the terrifying Headless Horseman. For years the Headless Horseman has led Mickey's Boo-To-You parade. Watch this classic tale of terror on Disney+ right now.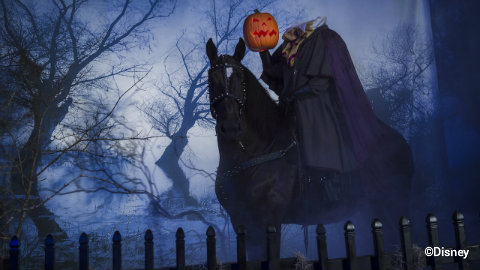 Spooky Buddies
Air Bud may have come out in 1997, but since there have been 13 more films in the franchise (not including the 3 MVP: Most Valuable Primates movies). With some many films in the series they were bound to make at least on Halloween one at some point. The 11th film in the series is called Spooky Buddies and follows a group of golden retriever puppies as they deal with a haunted house in the town of Fernfield.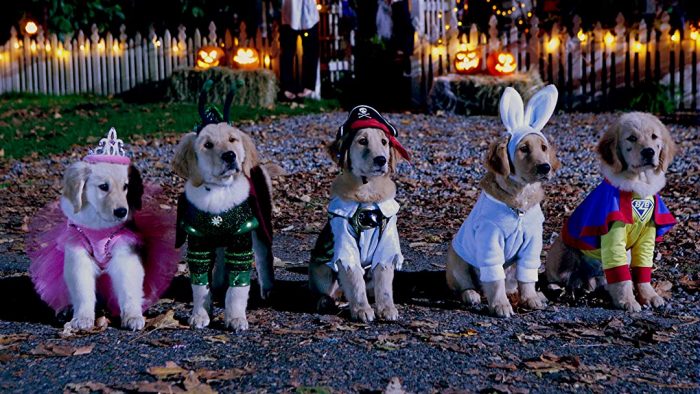 Halloweentown
Disney Channel Original Movies are a great source for some Halloween classics. The Halloweentown saga follows three children who find out they are really witches and come from a magic land called Halloweentown. In the land of Halloweentown all types of monsters exist and the Piper children help save the monsters from turning into bland normal people. There are four films in the series, and we see as the Piper children grow up and how the monster world starts to meld with the normal world.
Zombies
Zombies is your classic girl meets boy story, except the boy is a Zombie and the girl is a cheerleader. There are two films in the series and deal with the social divide in the town between the zombies and the normal people. In the sequel we get the addition of werewolves to the mythology. With catchy songs and bright colors, your tweens and teens will love these two.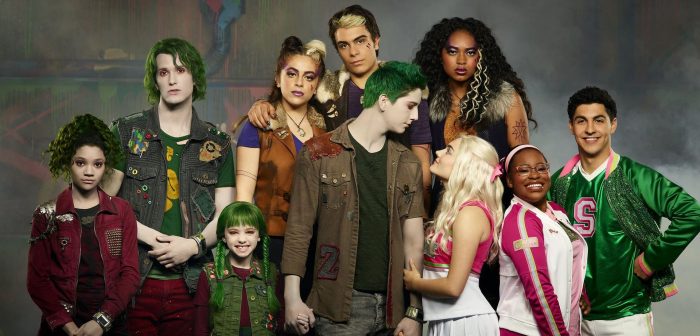 The Scream Team
There are a few movies on Disney+ that follow ghosts trying to help everyday people. There are films like Blackbeard's Ghost and The Ghosts of Buxley Hall, but then there is one that is a little spookier called The Scream Team. In this made for TV classic two kids are trying to contact their grandfather's ghost and end up capturing a ghost who died skydiving. Two other ghosts get into the mix and try to help their grandfather cross over.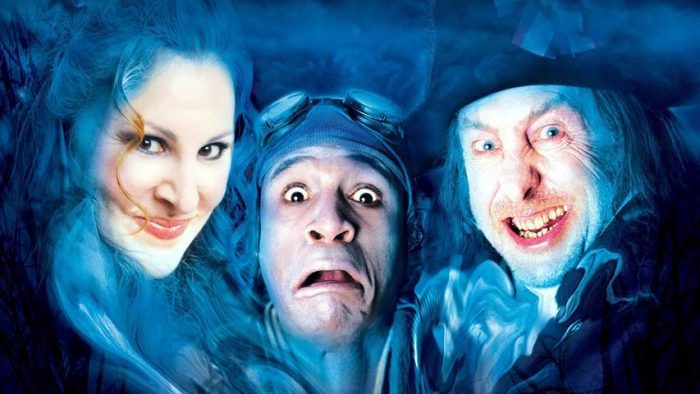 Mom's Got A Date With A Vampire
Long before Twilight there was another era of vampires on TV and in movies. One of the classic Disney monster movies is Mom's Got A Date With A Vampire. In the film Caroline Rhea plays a mom who, you guessed it, goes on a date with a guy who turns out to be a vampire. Her children spend the night trying to prove that her date is a vampire and protect her from his deadly bite.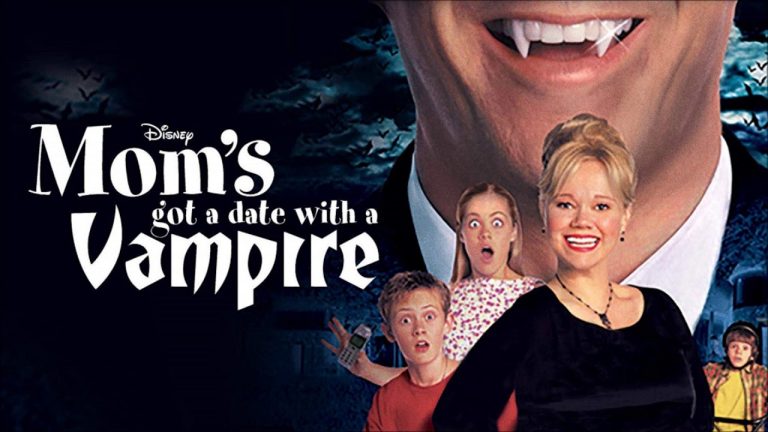 Mr. Boogedy
Mr. Boogedy follows a family who moves into a house haunted by the ghost of a pilgrim, Mr. Boogedy. Originally this was supposed to be the pilot of a new tv series that followed the family in their haunted home. It is basically a parody of traditional horror movies, but way less scary. The father from the family works for a company that makes jokes and gags. It may have been a flop as a TV series, but the movie was enough of a success to get a sequel, The Bride of Boogedy. Unfortunately the sequel isn't on Disney+…yet.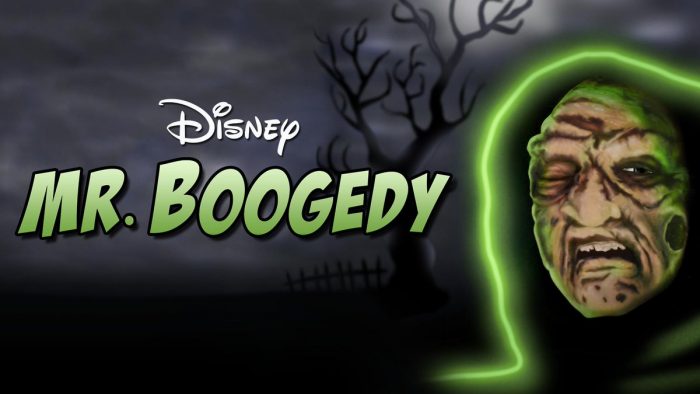 Girl Vs. Monster
Girl Vs. Monster is an almost modern day Buffy the Vampire Slayer. In the movie Skylar learns on the day before Halloween that she comes from a long line of monster hunters. Before she can fully learn how to fight the monsters, the monsters try to take her out of the picture. Who will win between the Girl and the Monsters? You'll have to watch Girl Vs. Monster on Disney+ to find out.
Phantom of the Megaplex
Phantom of the Megaplex is one of those classic Disney Channel Original Movie gems that is worth watching every Halloween. With a healthy mix of The Phantom of the Opera, classic monster movies, and late 90s/early 00s special effects you can't miss this one. In the film a Phantom is plaguing a large movie theater on the night they are hosting a big horror movie premiere.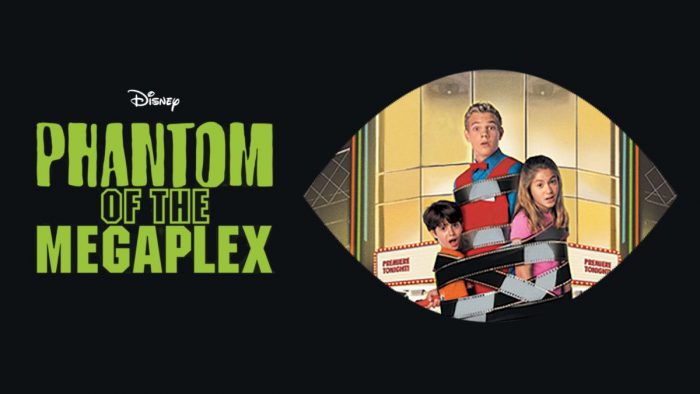 Lonesome Ghosts and Trick or Treat
When you think of classic Halloween Disney entertainment it is impossible not to think of two iconic Disney shorts. Lonesome Ghosts follows Mickey, Goofy, and Donald as they work as ghost busters in a haunted house. Of course things don't go according to plan, and the ghosts cause quite a bit of trouble. Trick or Treat shows Donald Duck's nephews Huey, Dewey, and Louie as they trick or treat. When Donald doesn't want to participate in the Halloween tradition, a witch plays tricks on him. Both are currently on Disney+.
What are some of your favorite Halloween movie traditions? Let us know in the comments.
Join the AllEars.net Newsletter to stay on top of ALL the breaking Disney News! You'll also get access to AllEars tips, reviews, trivia, and MORE! Click here to Subscribe!