Imagine that. I'm a YouTube sensation. When nearly eight million viewers watch something with your image on it, that makes you an Internet star, right?
Talk about going viral! Almost EIGHT MILLION people have watched a video on YouTube titled "Creepy TikTok videos you should not watch at night."
The video was put together by a YouTube star who calls herself SSSniperWolf. Toward the end of the video in question, about 10 minutes in, there's a segment highlighting creepy-looking Disney characters from the 1950s, subtitled "Disneyland back in 1955."
In the video, photos of early Mickey Mouse and Minnie Mouse park characters are particularly scary as they pose with Disneyland guests.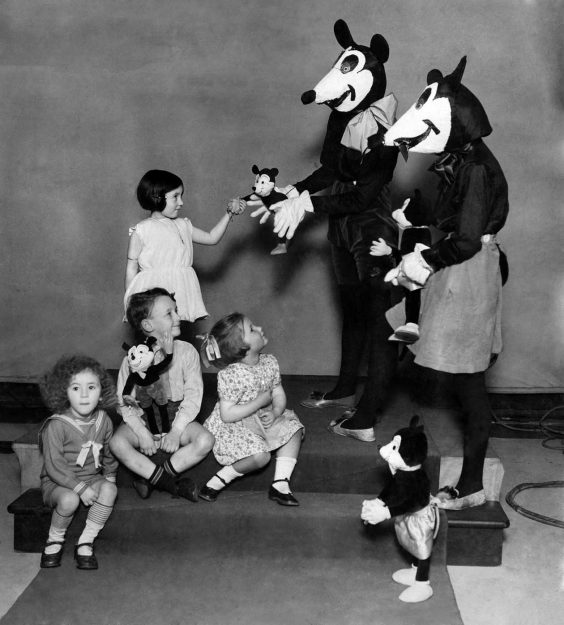 A few more creepy photos of Disney characters on parade in the park pop up on the screen before, inexplicably, a photo of me, my brother-in-law Bob and a life-size Dumbo appears.
Imagine how shocked our grandson Ryan was when he saw me. "That's Pa!" he yelled to his stunned family in Delaware. Here's the video in question:
The Disney-themed photos loop a few more times before they take the photo of me and enlarge it. SSSniperWolf then refers to me as "Keanu Reeves."
Flattering, to be sure. But placing that photo among photos from Disneyland's early days is historically inaccurate. The photo of me, Bob and Dumbo was taken in 1972. And we were in the Magic Kingdom at Walt Disney World.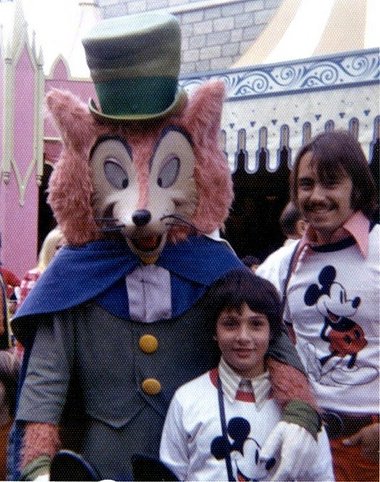 Come to think of it, no way does Dumbo look as menacing as those earlier images of Mickey Mouse and his rodent crew. SSSniperWolf, whose real name is Alia Shelesh, is a 27-year-old native of Liverpool in the U.K. She first made a name for herself in her younger days as a gamer.
Obviously, she has quite a large following in her SSSniperWolf persona. And I get how creepy the Mickey Mouse characters looked as they walked through Disneyland in the 1950s.
But me? A YouTube sensation. Eight million viewers can't be wrong, can they?
Join the AllEars.net Newsletter to stay on top of ALL the breaking Disney News! You'll also get access to AllEars tips, reviews, trivia, and MORE! Click here to Subscribe!