On September 4th, Disney+ will at last bring out the long-awaited live-action version of the 1998 animated classic Mulan.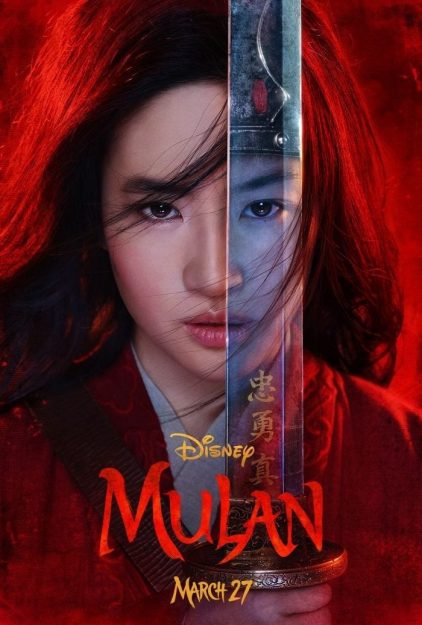 Based on both the animated film and the original Chinese "Ballad of Mulan", Mulan tells the tale of a young woman who disguises herself as a man and takes her ailing father's place as a military conscript to save both his life and his honor.  Threatened by both the malevolent violence of invading leader Böri Khan and the constant risk of execution if her impersonation is discovered, Mulan must navigate a path that protects both her country and her family while learning what it means to be true to herself.
At a press event held back in March, actress Yifei Liu (Mulan), and director Niki Caro spoke with Jenelle Riley from Variety about the making and significance of Mulan.
Junket highlights:
Caro on what attracted her to Mulan:  "Mulan herself.  I love her, and I think for me it was her journey from village girl, to male soldier, to warrior and hero that felt like it spoke for all of us…It was a story that didn't in fact  originate with the 1998 animation, but is about 1300 years old and has been resonating and relevant for centuries–and never more so than now.  So, for all of those reasons."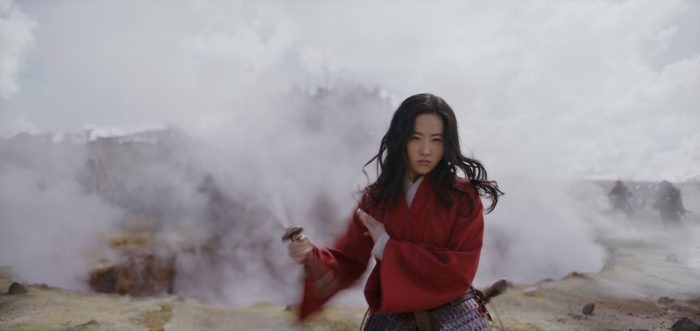 Caro on Mulan's biggest challenge :  "Aside from finding Yifei, the biggest challenge for me was how to tell a story about two armies going to war, and a young woman going to war, without being able to show any real fighting or blood under the Disney brand…So I was really blessed that the fighting style was martial art–Wushu–and inherently beautiful.  I think what unlocked it for me was that I figured out that I could set the battle sequence in a  geothermal valley, so that the smoke and the steam could reveal and obscure violence or could suggest it.  It could also be very beautiful and very cinematic, and I'm proud of that.  I'm proud that the battle sequence feels visceral and robust, but never gratuitous."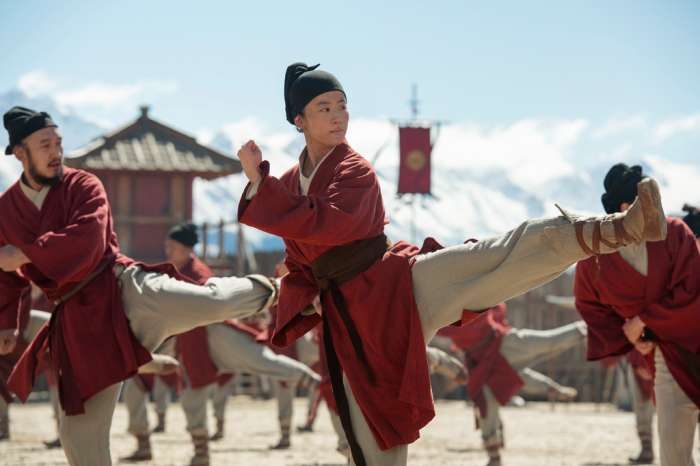 Liu on her martial arts training:  "I did act in some movies that had martial-arts elements, but obviously I'm not a professional…But I'm so glad that I had a long time to prepare.  That flexibility helped me.  [I trained for] this movie, three and a half months. I even learned Tai Chi, and some Qigong like movements, because I understand Mulan's Chi as her connection of her spirit and not the ego but the true self.  So, I really liked to train this way."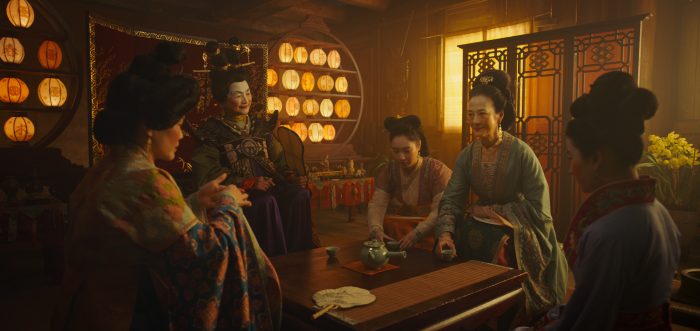 Caro on bridging the original ballad and the 1998 feature:  "So the first thing I did was go to China with my team and that was amazing because I'd never been before–what a spectacular country.  It was really so super cool and so inspiring.  As for the animation, even though clearly the choice to make it in live-action was to make it very different in tone from the animation, I did want to honor their work, because that is a perfect film, it really is.  I wanted to honor it by bringing through sequences that felt iconic, like the matchmaker sequence, and the avalanche felt like something needed too.  It wasn't in the script when I came onboard. So, I brought it back because I felt like that was a way that we could really flex our cinematic muscles and visual effects, of course, into a really spectacular avalanche."
Caro on what she took away from the whole process:  "There's a line in the movie that Gong Li's character says to Mulan, 'Impossible, a woman leading a man's army,' and that's what I did.  The film organism is even, despite my best efforts, still a man's army.  When I first started out, I didn't think it was possible.  That's why Jane Campion is so meaningful to me because she's the first time I saw somebody that looked like me do this work that I so desperately wanted to do.  And I used to think… kind of embarrassingly now… that I would somehow have to disguise myself.  So, now I'm making a movie about this very thing.
"The critical difference between what we did and what the animation did is that the animation has Mulan disguised as a man to find herself.  In our version, Mulan learns that she can never be powerful until she loses that disguise.  The big moment in the movie, when you hear the iconic "Reflection" music, is where she lets her hair down and shows up in battle as a woman and is truly powerful in that moment, and in fact, goes on to save the country.  But that's what I'm the most proud of I think, and what is the most meaningful to me is to send that message out there."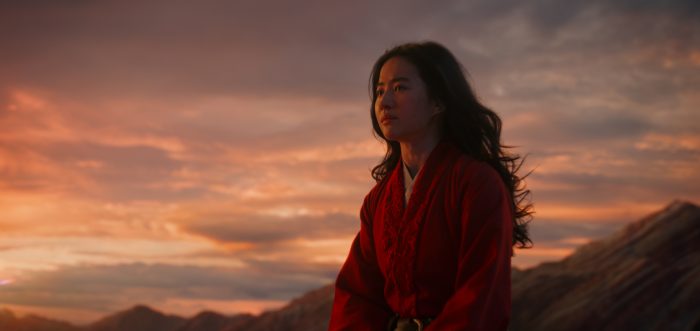 Starting September 4, with Premier Access, viewers can watch Mulan in advance of all Disney+ subscribers.  Disney+ will offer Premier Access to Mulan for $29.99 on disneyplus.com
In case you've missed it, here's a quick teaser for the new film:
Questions?  Comments?  Suggestions?  Drop us a line below.
Be sure to follow @allearsnet on Facebook, Instagram and Twitter!
Check out our YouTube Channel for reviews, news, information and more!
Click below to subscribe to the AllEars® newsletter so you don't miss any of the latest Disney news!