Coming to theaters and IMAX theaters nationwide on August 28th is Twentieth Century Studios' long-awaited new superhero horror film, The New Mutants.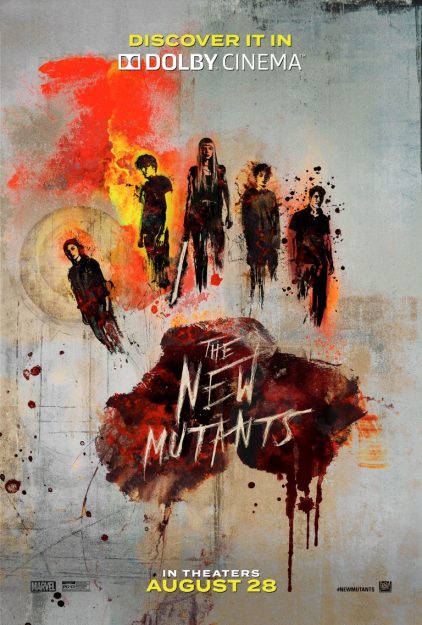 The New Mutants follows Danielle "Dani" Moonstar as she checks into an isolated hospital for psychiatric monitoring and meets four other young mutants, all of whom have checkered pasts in some way related to their special abilities.  As time goes by, the teens begin to wonder if their therapy is intended to be curative or incarceration, and must learn to use both their mutant powers and their new-found friendships to battle their darkest fears and nightmares.
At a recent press junket, actors Maisie (Rahne Sinclair) Williams, Anya (Illyana Rasputin) Taylor-Joy, Charlie (Sam Guthrie) Heaton, Henry (Roberto da Costa)  Zaga, Blu (Dani Moonstar) Hunt, and Alice (Dr. Reyes) Braga gathered (virtually) with writer/director Josh Boone to chat about fandom, life as a mutant teen, and interminable delays.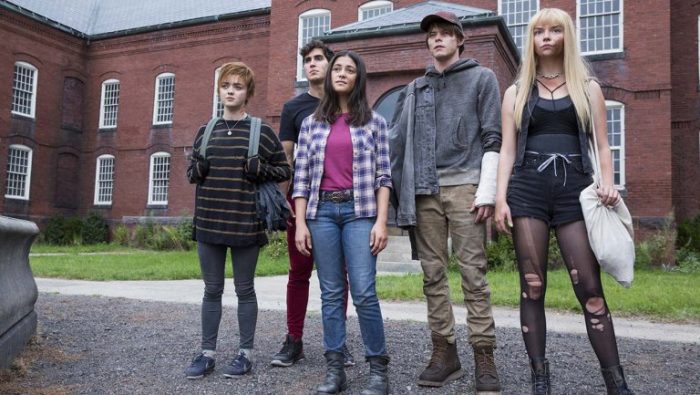 Junket highlights:
Williams on support from the fans:  "It's so wonderful, I think.  You know…there was a lot of uncertainty with this film and when it was going to get released.  To know that there was an audience that was still willing to wait as long as it took, and that, even through this pandemic, have been so supportive…yeah, it's just been really exciting.  I can't wait for people to finally see it."
Boone on the film being one of the first to have a theatrical opening after the shutdown :  "That's why the universe made this movie wait.  It was because they knew they needed to wait for a time when nobody could leave their houses.  'Cause, I mean, we went and made this about the kids trapped inside this institution, this facility…and then Henry (Zaga) and I went and made a show about a pandemic (The Stand.) So, I think we need to stop making things that could happen in real life."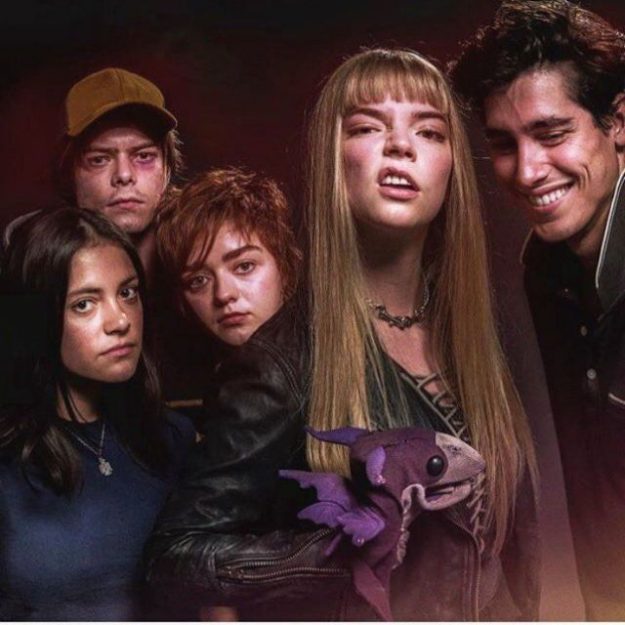 Taylor-Joy on The New Mutants and teenagers:  "I think, any opportunity to go back to teenagedom is not necessarily the most fun experience, but you definitely learn a lot about yourself afterwards.  It's interesting, because I think we all came into this knowing that whilst we were making a superhero movie, we weren't really making a superhero movie.  We were making a film about people who were having a tough time understanding themselves and figuring out their place in the world.
"And so, to make it a bit more cinematic, we added powers.  But, I do think any teenager that's going through, you know, as you said, growing pains, trying to understand where you fit in, you're no longer a child, what is this weird adult world…I think they'll definitely connect with it.  And, then we have powers, which is really cool."
Boone: Yeah.  I would say too, it was really made for teenagers who are outsiders, people who feel out of place, and who are going through a tough time in general.  I sort of always say, I make couch movies, which are like…when I was a teenager and I was really depressed, I'd have a certain movie I'd pop on and go lay on the couch.  It made me feel better."

Boone on whether this new release date is really the one:  "It is."
Williams:  "Thank God."
Boone:  "This is the release date.  It is coming out.  It'll be in every theater that's available to screen it…That'll be 80 percent of U.S. theaters, and that'll continue to grow out over…how many weeks after it opens. It'll open internationally, and then eventually, you can see it at home.  So, it is finally gonna be available for people to actually talk about having seen it, and not just writing about reshoots that we never did."
Zaga:  "It's a real movie guys.  It exists, it's there."
Boone:  "Yeah, it exists.  It's real."
Twentieth Century Studios in association with Marvel Entertainment presents The New Mutants.  The film will be opening in cinemas and IMAX theaters nationwide on August 28, 2020.
In case you've missed it, here's a quick teaser for the new film:
Questions?  Comments?  Suggestions?  Drop us a line below.
Be sure to follow @allearsnet on Facebook, Instagram and Twitter!
Check out our YouTube Channel for reviews, news, information and more!
Click below to subscribe to the AllEars® newsletter so you don't miss any of the latest Disney news!