Harry Potter is a fan-favorite topic around the AllEars (virtual) office. From eating Wizarding World snacks to sorting Disney characters into Hogwarts houses, we can't get enough!
And while this brilliant series has brought us a lot of joy — it's also made us shed a Gringotts Vault worth of tears! From sweet victory to the loss of favorite characters, the Harry Potter books had us reaching for the tissues.
Quite a few of the key players in the series pass away — some good, some evil, some expected, some shocking. But which of these moments was truly the worst? We had a good therapy session and decided to discuss  — and now, we're sharing the results with you! Grab the tissues, friends — we're sorry in advance if you cry.
Ranking the Major Deaths in Harry Potter from "Good Riddance" to "Hold Me"
Peter Pettigrew
The jerk who betrayed Harry's parents, leading to their death, and framed Sirius Black for it? Bye.
Bellatrix LeStrange
She killed Sirius and tortured Neville's parents. Not gonna lie, I cheered when Molly Weasley finished her off.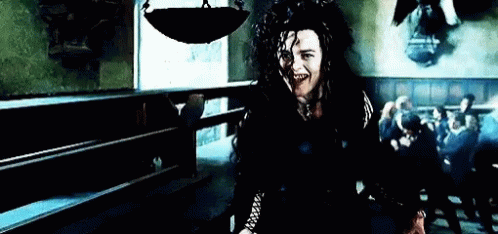 Voldemort
Was anyone surprised by this? No. But points for the dramatic monologuing and wand lore coming into play. Also, LOL at Harry calling him Tom the whole time.
Mad-Eye Moody
The legendary auror deserved better than to be locked in a chest for a year, and he really deserved better than to die because of Mundungus Fletcher. We didn't get to know the real Moody very well (thanks, Barty Crouch, Jr.) but we're always sad to see a good guy gone too soon.
Cedric
Minor character, major death. This was the first big death written out and the moment these books intensified. Plus, never forget that Cedric was a child — or that he died for no other reason than that he was there. "Kill the spare." *shivers*
Dumbledore
Don't get us wrong — we were sad to see Dumbledore go. He's a pivotal part of the story (in fact, he devises and carefully manipulates the whole thing), he's crucial to Harry's adolescence, and his death scene was truly shocking. But his death didn't come as a surprise for most of our team — we knew it was coming, we just didn't know how. We cried many, many tears over Dumbles (and Harry dealing with the loss of his mentor), but in the end, he lived a good, long life so his death isn't as sad as others on our list.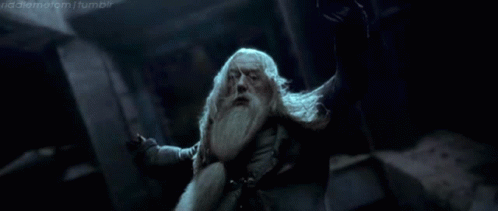 Hedwig
SWEET ANGEL HEDWIG DID NOTHING. NOTHING. All she did was become Harry's pet. Hedwig was Harry's only friend in the world during his summers at Privet Drive, and she was taken. The only reason she doesn't rank higher is because she dies so quickly, we almost didn't even register it.
Snape
A true anti-hero, Snape has possibly the hardest job in the entire Order. He committed his life to protecting Harry, and he kept that promise until the end. How long will this death affect us? Always.
Dobby
Oh, Dobby. Sweet, loyal, heroic Dobby. He literally saves Harry and friends when they had no other hope, and it costs him his life. I guess we can take a small amount comfort knowing a Malfoy's wand inscribed his grave that reads "A Free Elf," the ultimate finale for such a brave elf.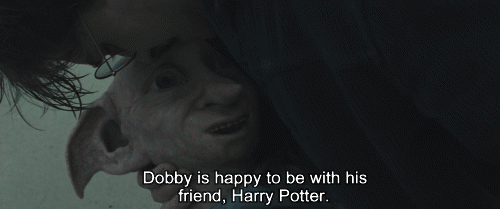 Lupin and Tonks
THEY DIED TOGETHER AND LEFT THEIR SON AN ORPHAN. Lupin felt misplaced and unlovable his whole life, and then he finally finds happiness, and he DIES? I can't. Wanna cry more? Lupin was awarded the First Order of Merlin First Class posthumously — the first werewolf to be awarded this honor. (Someone get the tissues.)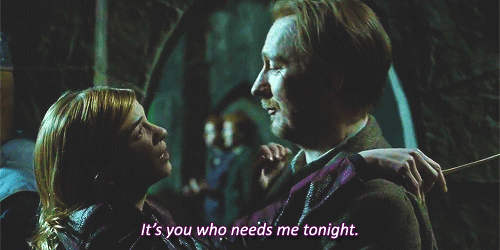 Sirius
Harry's dream was to have a home and a family — and his dream could've come true with Sirius. But it didn't, because Bellatrix LeStrange had to ruin everything. Sirius was the father figure Harry needed and the second to be snatched away too soon. His death is only made sadder by the fact that his best friend Lupin witnesses it along with his godson, and then has to hold Harry back from going after him.
Fred
We rarely (if ever) saw Fred and George apart throughout the series, and we certainly never imagined they would be separated forever. Fred died bravely fighting in the battle of Hogwarts — but in true form was cracking a joke as he fought. His death is magnified by the mourning of the Weasleys — particularly George. It's been said that George was never able to conjure a patronus again, having truly never gotten over Fred's death. *brb sobbing under my desk*
Do you agree with our list? Let us know in the comments!