If you ask someone (especially someone in Gen Y) what their favorite book is, there's a good chance they'll say Harry Potter. No surprise there — it's the highest selling book series in the world, having sold over 500 million copies worldwide.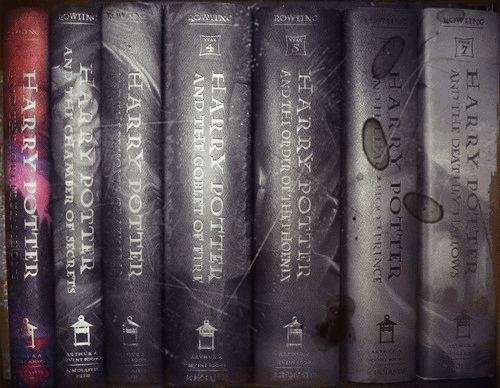 But of the seven thrilling novels in the Harry Potter series, which is the best. The AllEars team mulled this tricky topic over, which led to some friendly duels. (No writers were jinxed in the making of this post.) This is the best we list we could come up with.
Also, for the record, we love Harry Potter. There's not a bad one in the bunch, so this was just a fun exercise. Think of it more of a ranking from Really, Really Amazing to Really Amazing.
Ranking the Harry Potter Books 
7. Chamber of Secrets
Chamber of Secrets has its highlights (some of us totally love Gilderoy Lockhart and the flying car), but overall this one isn't as fun or compelling as others.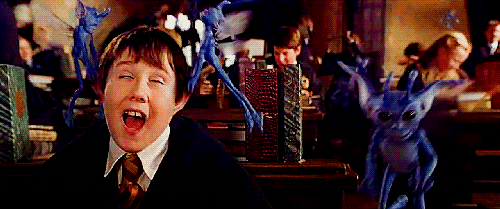 6. Sorcerer's Stone
It's the one that started it all and made us fall in love with Harry, Ron, Hermione and long for our Hogwarts letters. But…it's also not as exciting as later books when we've been introduced to more of our favorite characters!
5. Goblet of Fire
The end of Goblet of Fire is the moment these books go from "what a lovely escape to the world of jubilant young wizards" to "oh, snap, it just got serious." We also love the Quidditch World Cup, Tri-Wizard Tournament, and expansion of the wizarding world!
4. Order of the Phoenix 
Some people don't like Book 5 because Harry is angsty, but to them we say — HE HAS A RIGHT TO BE. He just saw Voldemort return and his friend killed, and people in power aren't doing anything about it! Still not convinced? Name a better villain than Umbridge, we'll wait. NEED MORE? Two words: Dumbledore's Army.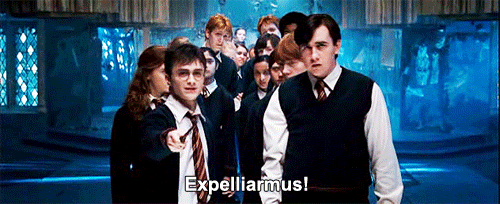 3. Deathly Hallows
Hallows! Horcruxes! Camping! The final book has it all — and wraps the beloved series in an epic, beautiful, tear-stained bow.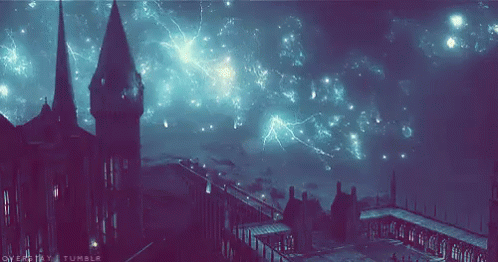 2. Half-Blood Prince
Half-Blood Prince manages to give us romantic drama, sports drama, mysterious book drama, Malfoy drama, and the most dramatic cliffhanger EVER all in one book.
1. Prisoner of Azkaban 
I will never forget the moment I realized the big plot twist. I was staying up too late, reading with a flashlight, and audibly gasped when it was revealed that Sirius was the dog. And then it turns out he's innocent!? CHILLS. This might be the most shocking moment in the whole series! (At least top three.)
Prisoner of Azkaban introduces us to the Marauders (we love Lupin and Sirius), brings the map into play, graces us with Buckbeak, and kicks things up quite a bit from the first two. For these reasons, it's our number one!
What is your favorite Harry Potter book? Let us know in the comments!