Halloween is going to see some pretty big changes since events around the country have been canceled this year.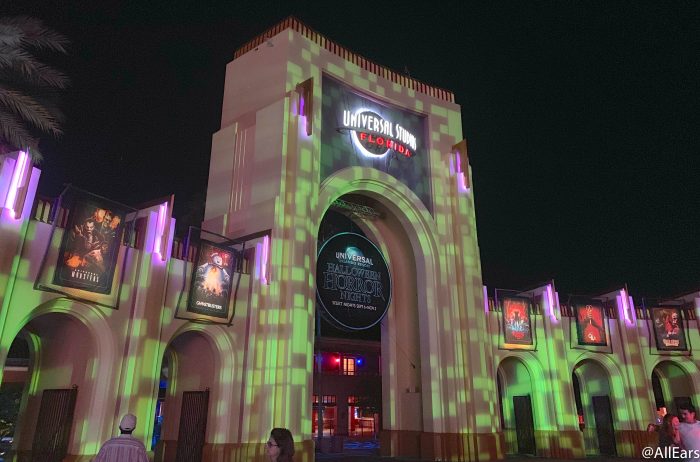 While Disney World has halted Mickey's Not-So-Scary Halloween Party and Disneyland has suspended Oogie Boogie Bash, Universal Studios has postponed the 30th anniversary of Halloween Horror Nights until next year.
While Universal released room deals and 30th anniversary merchandise, the parks had to make the difficult decision to cancel their biggest events of the year in Hollywood and Orlando. However, there were quite a few signs pointing to the fact that Halloween Horror Nights would be canceled as a health and safety precaution.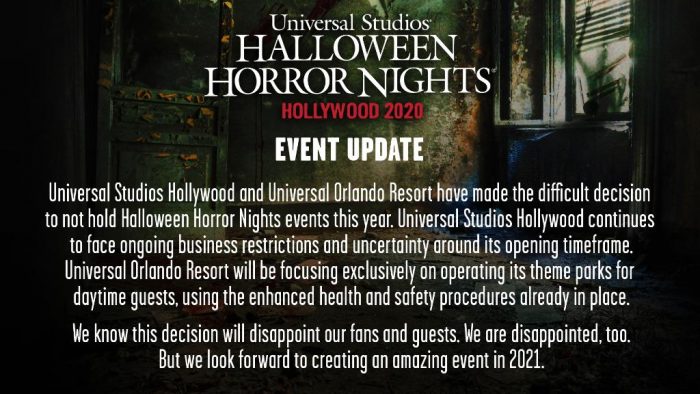 Typically, Universal starts announcing the houses for the upcoming event as early as March. For months, the parks were pretty tight-lipped about plans for the event (even though construction was underway for the houses). Neither Hollywood or Orlando released news about a single house or piece of entertainment.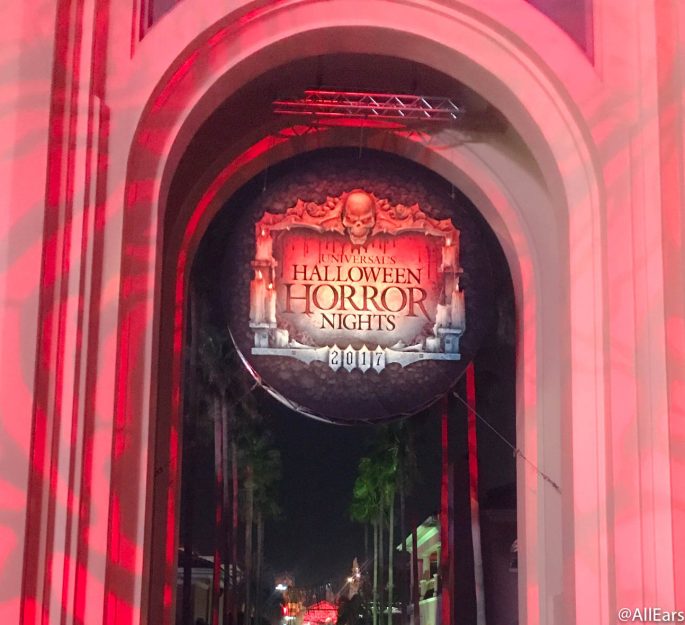 However, Halloween Horror Nights fans everywhere have been speculating for a LONG time about which houses, scare zones, and shows might make their way into Universal Orlando's 30th anniversary.
Although we can't be too sure what will be happening next year with the current unprecedented situation, Universal may have to take some of its new health and safety measures into consideration for the event. While we're HIGHLY anticipating all the fears and scares that will be happening at Halloween Horror Nights, fans might see these differences during the postponed 30th anniversary bash!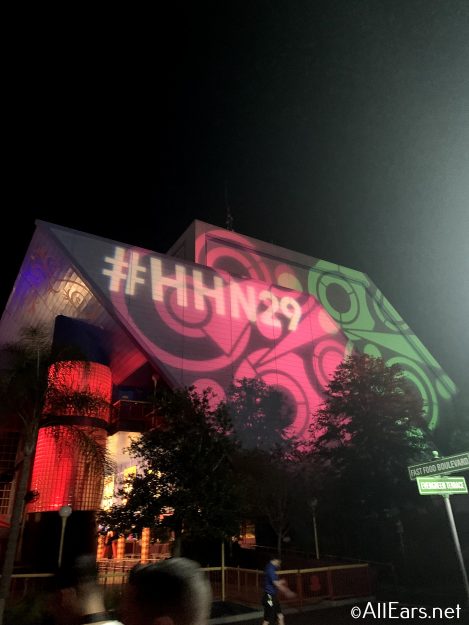 Limited Capacity
As Universal Orlando has reopened, the parks have been operating with limited capacity and distancing measures to make sure that guests and Team Members are safe in the parks. In years past, Halloween Horror Nights has been the biggest event in Universal, attracting people from all over the world to visit.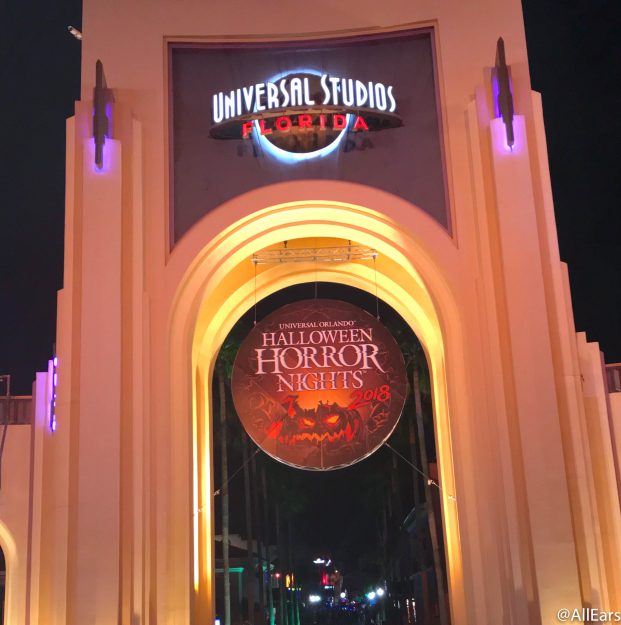 However, next year, Universal may have to limit capacity for Halloween Horror Nights by selling less tickets. It's been normal to see people right up against one another going through the houses or making their way through the scare zones (which can be part of the fun honestly). But, that's not really an option currently when it comes to distancing guidelines.
While less people may be let into the parks, it could make for a more intimate event that allows guests more opportunities to be scared individually. Plus, less people means you might have smaller queues to get inside the houses (since the best houses can cost you HOURS of waiting to enter).
RIP Tours
If you've ever had the chance to experience an RIP Tour during Halloween Horror Nights, all we can say is DO IT. We've found that it's one of the best ways to experience the event each year. Your specified guide will give you insider information about the event's production, tell the backstory of each of the houses, and take you to the front of the lines (to get your party on, dudes).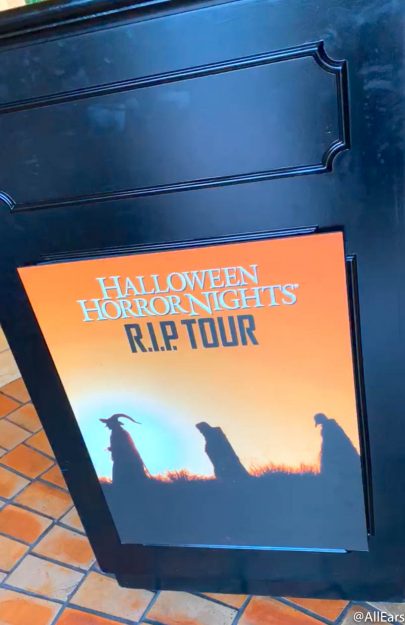 Another perk of the RIP Tours are the lounges that are placed around the park. Groups stop by the lounges throughout the night for snacks, drinks, and breaks from the thrills and chills (and, the air conditioning isn't so bad either!). However, the tours may need to stagger the amount of people going into the lounges at a time.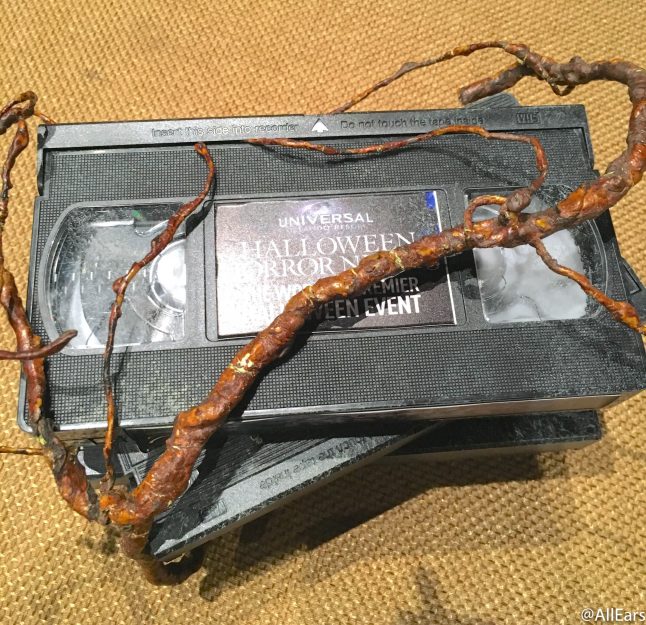 New guidelines could be set in place where specific return times are given to tour guides so smaller groups are in the lounges during the event. If groups happen to get through the houses faster than expected (but before the designated lounge times), they could easily visit the attractions that are open in the meantime.
Scare Actors
One of the parts of Halloween Horror Nights that adds many jump scares and laughter happens to be the dedication those scare actors have to their characters. While actors have usually gotten right up in guests' faces or followed people through the scare zones before, there may need to be distancing guidelines set up the next go-around.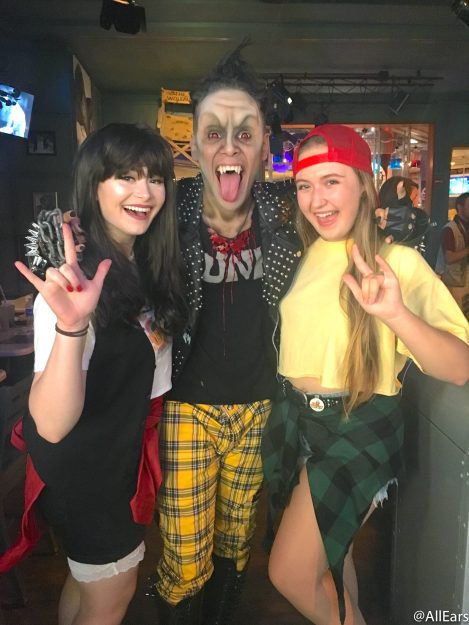 Scare Zones
Those distancing measures might mean that scare zones will have to reduce people walking though or entirely get rid of interactive areas as well. While we've seen different spots like the port-a-potties from Zombieland: Double Tap last year, team members may have to be stationed nearby to wipe high-touch surfaces down in between guests.
Houses
Now that the parks are open, Universal Orlando's attractions have put Virtual Lines in place that have return times available through the Universal app. We wouldn't be surprised if Halloween Horror Nights implements a similar Virtual Line system next year to limit the capacity in the houses at each time.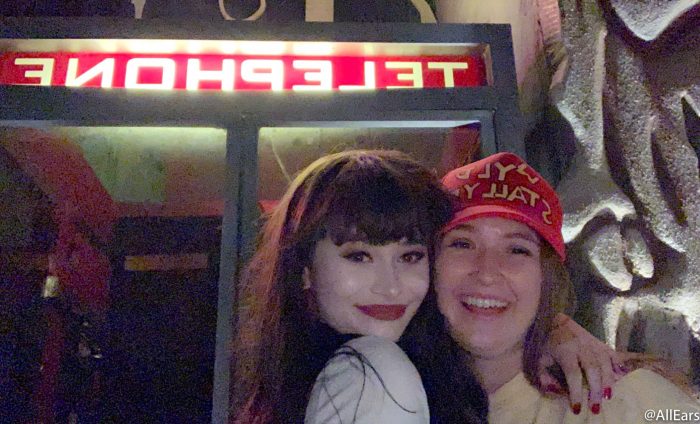 While there has been a continual stream of people usually, the distancing between each Virtual Line group would allow some momentary space. The houses might also pause the use of the rubber panels and other high-touch elements that guests would usually pass through during each room.
Entertainment
Each year, Halloween Horror Nights has shows around the parks that aren't all that scary. We've seen comedy shows, dance performances, and even musical numbers during the event. Last year, we even saw a water show for one of the first times! As the 30th anniversary comes around, there are going to be A LOT of people wanting to experience every bit of entertainment they can at the event.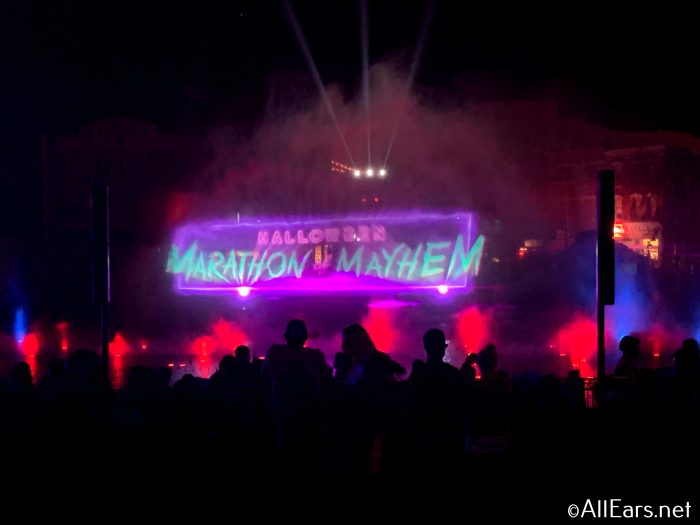 That means those stadiums are going to fill up faster than the chainsaw clowns run after guests (which is too quick for comfort). Since the shows have limited seating as it is, there could be additional spacing put in place between guests next year. However, in order to make sure that all the guests going to Halloween Horror Nights have an opportunity to see the 2021 show, more times may be added so there are more showings than the event usually has.
Food Booths
Although a few restaurants are open during Halloween Horror Nights (like the transformed Mel's Die-In), there are also food and drink booths located throughout the parks with themed sips and snacks. We're still daydreaming about all those Stranger Things waffle treats…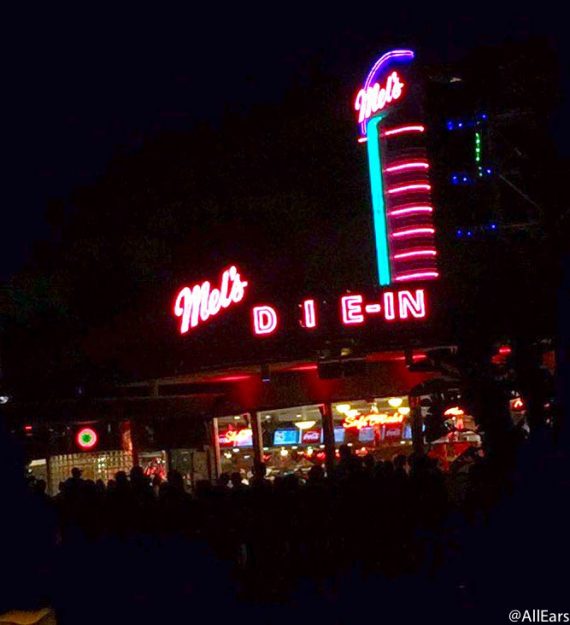 Instead of long lines and crowding happening in the dining areas, Mobile Order would be an MOST TRIUMPHANT addition to the open booths next year. The restaurants could always use distanced seating, where every other table is blocked off and wiped down between each group of guests.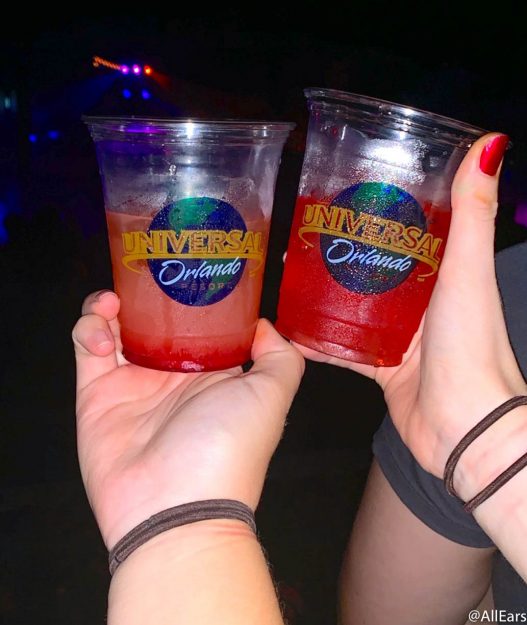 Theme
Although we're disappointed to see that Halloween Horror Nights has been postponed this year, the 2021 event will (hopefully) be a bit more like the normal event we've grown to know and love. Since there is an extra year to plan now, the 30th anniversary is going to be bigger and better than ever before in Universal Orlando.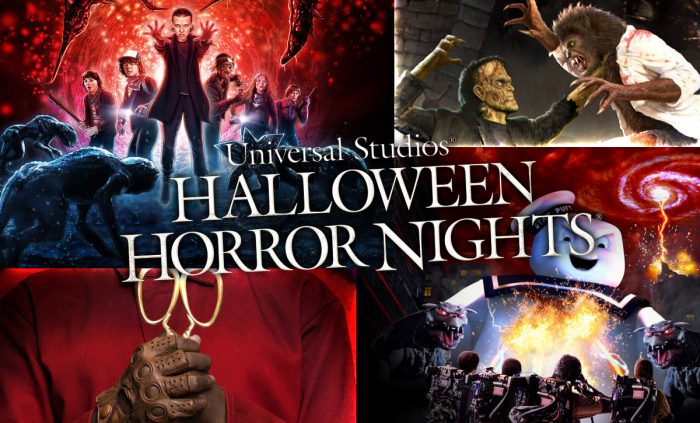 A whole additional year of planning gives Universal more time to create unique houses or expand upon old ones from the past. Since Halloween Horror Nights usually incorporates movies and shows that are popular that year, there are more chances to use the latest entertainment (Candyman? IT: Chapter Two? The Haunting of Hill House? We just want a HINT!!).
After all, season four of Stranger Things should hopefully be released soon (which has been one of the most popular series at Halloween Horror Nights to date). Since the Tribute Store also opened recently, there have been some pretty HUGE spoilers about what houses and entertainment may be in store for the 30th anniversary event.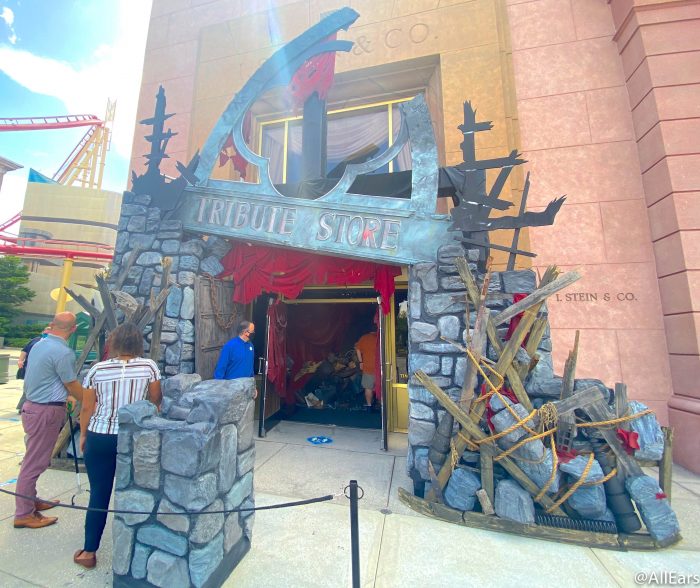 The store featured decorations and merchandise with some of Halloween Horror Night's unique characters from throughout the years, including Jack the Clown, the Storyteller, the Director, the Usher, and Frankenstein and the Bride of Frankenstein.
Since the event has used the tagline "30 years, 30 fears," it wouldn't be a surprise for multiple characters to come together during Halloween Horror Nights since it has been done in the past. And, fans will remember that the Terra Queen was supposed to return 15 years after her sacrifice during HHN 15. If Universal is planning on incorporating its event's lores, the Terra Queen may make her fated return during HHN 30.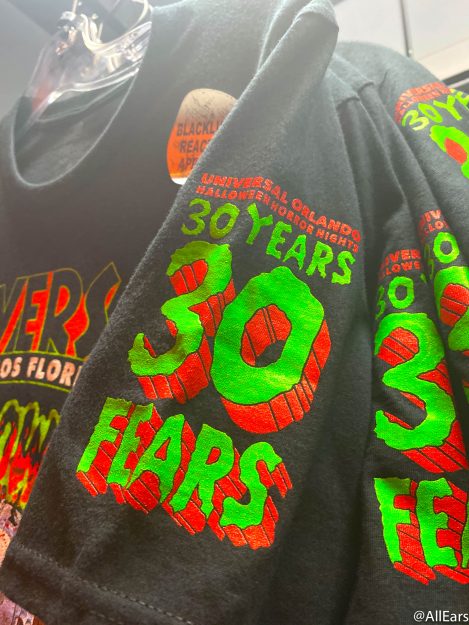 And, if we're talking about fated returns…it wouldn't be an anniversary event without Beetlejuice or Bill and Ted back in action for another excellent Halloween adventure! While the Academy of Villains has been taking over the main stage the past few years, we really hope that Universal will bring these fan-favorite characters back again next year. (It would be totally bodacious timing with Bill and Ted Face the Music's upcoming release this summer, you know!)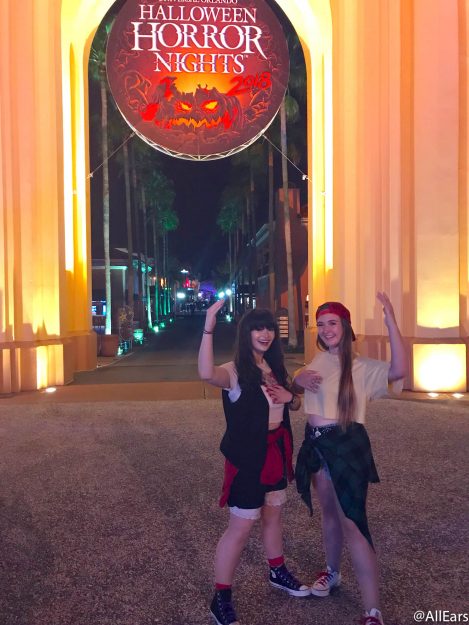 Although skipping a year of Halloween Horror Nights could affect Universal this year since it brings in a lot of park revenue, more fans are going to be thrilled to return to next year's postponed 30th anniversary. While scare zones, houses, and more could operate with additional health and safety measures, we are sure that the event will be just as awesome as it has been in the past.
Will you be going to Halloween Horror Nights next year? Let us know in the comments below!
Join the AllEars.net Newsletter to stay on top of ALL the breaking Disney News! You'll also get access to AllEars tips, reviews, trivia, and MORE! Click here to Subscribe!