Headed to Walt Disney World with a Disney Dining Plan?  We've been sharing some of our favorite ways to use snack credits in the World, but now it's time to look at the flip side.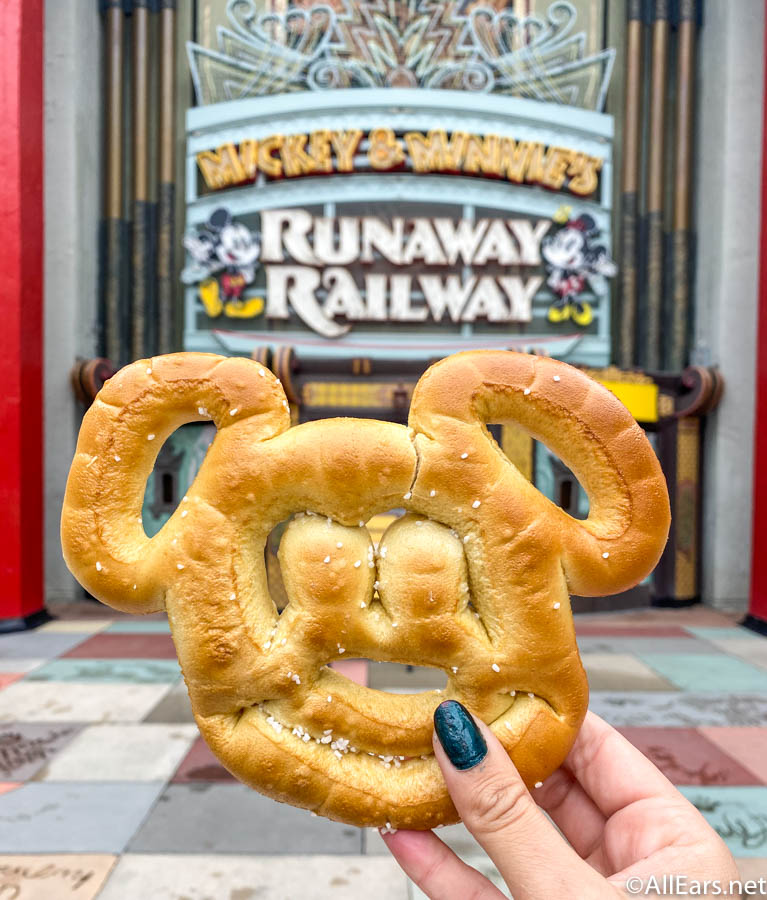 The key to getting the most bang for your buck with the Disney Dining Plan is making sure you choose expensive items, whether you're selecting a meal or a snack. Considering you've pre-paid a set price for the Dining Plan, it's wise to use your snack credits on costly items, such as pretzels ($7.49) and ice cream sundaes (some are upwards of $8!). As a general rule, you'll want to aim to grab snacks that are $5 or higher in order to stay on track to make the DDP work for you.
And just because something can be a snack credit, doesn't mean it should be used as a snack credit. For many items, it's smarter to pay out of pocket than use your beloved snack credits if you're main goal is to maximize your Dining Plan.
In that spirit, here are some of the worst uses of your Disney Dining Plan snack credits.
1. Bottled Beverages
There are tons of places to pick up a soda or a bottle of water in Disney, but we don't recommend using a snack credit for them no matter where you're picking up your libations.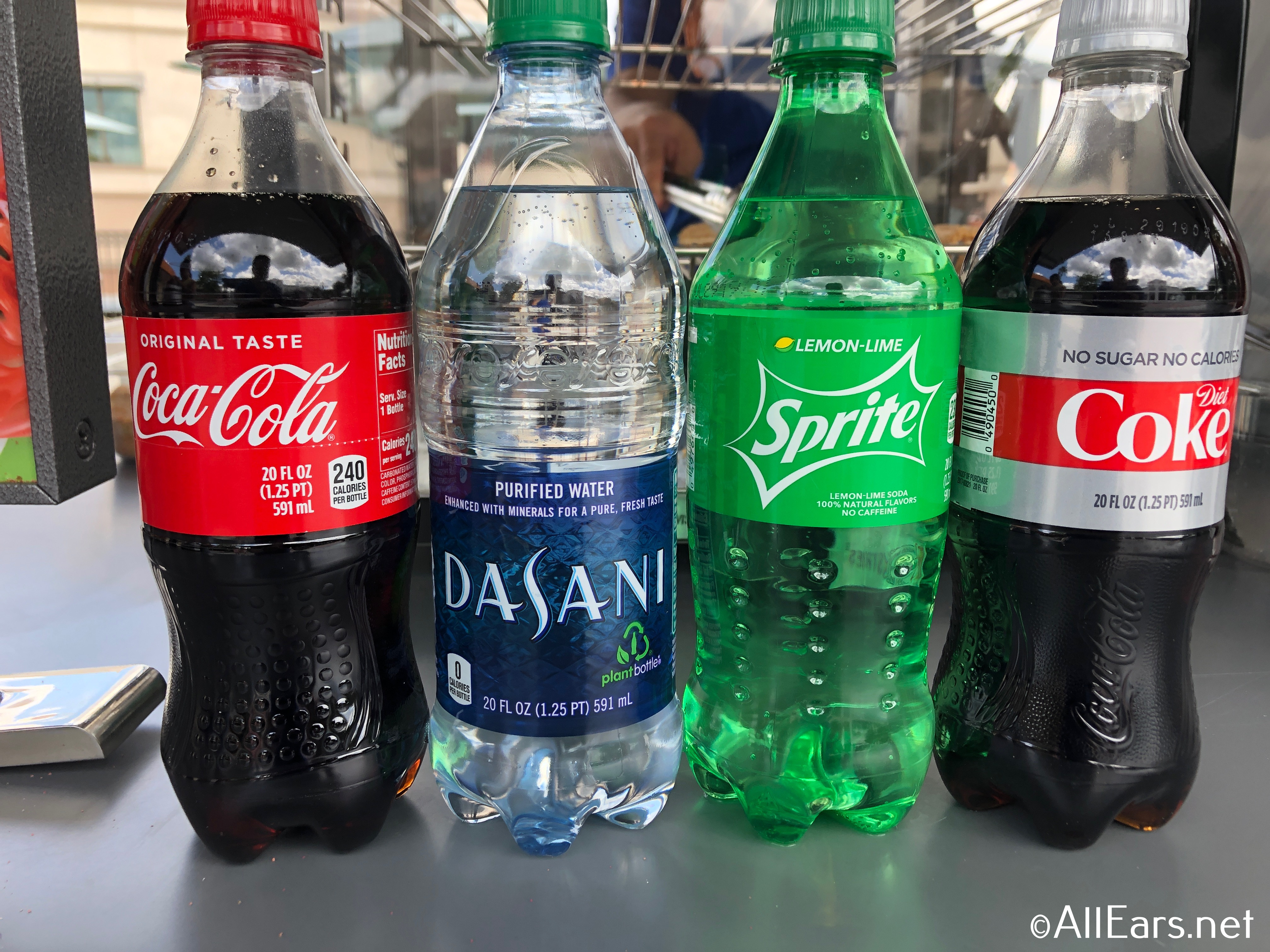 The main reason to avoid using a snack credit for bottled drinks is that they aren't incredibly expensive compared to other snacks, and that's the main way to maximize your Dining Plan!
Additionally, you can purchase sodas and waters at merchandise shops, and if you have a discount as an Annual Passholder or DVC Member, you can apply your discount to the drinks in merch locations only.
Lastly, you can get water (with ice if you'd like) for free at Quick Service restaurants and places like Starbucks or carts with fountain sodas. You can also bring in a reusable water bottle and refill it at fountains or bottle refilling stations. If you're just trying to stay hydrated, don't waste a snack credit on bottled beverages.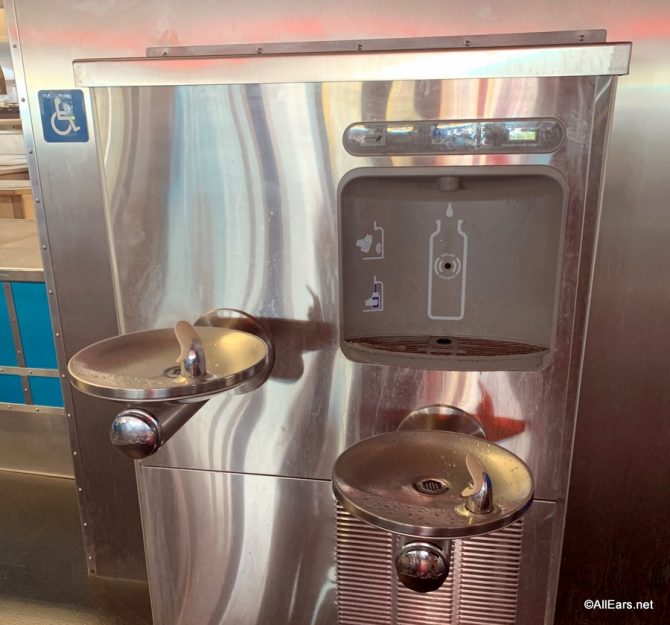 But as with all rules, there are exceptions. In this case, there's one: Thermal Detonator Bottles in Star Wars: Galaxy's Edge. They're more expensive than regular sodas, and lots of people keep them for souvenirs. If that's your plan, they have more value than a regular soda bottle for you, and you may feel they're worth a snack credit.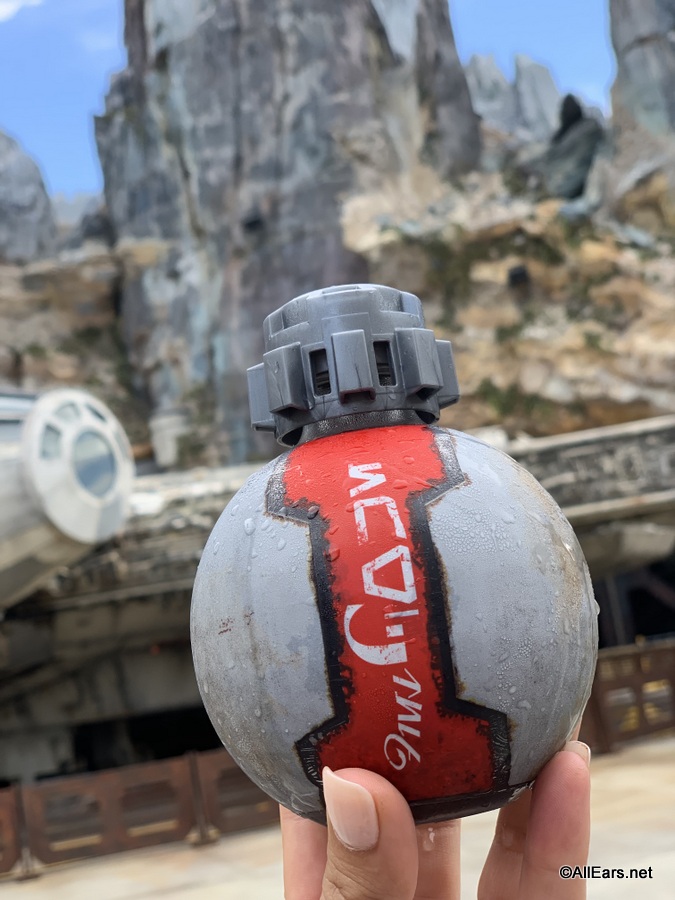 2. Popcorn Bucket Refills
We love Disney Popcorn! It's an iconic snack, and if I'm being honest, it's a staple of my Disney diet. We also love that Disney sells cleverly-designed popcorn buckets that you can refill an unlimited times for only $2 per refill!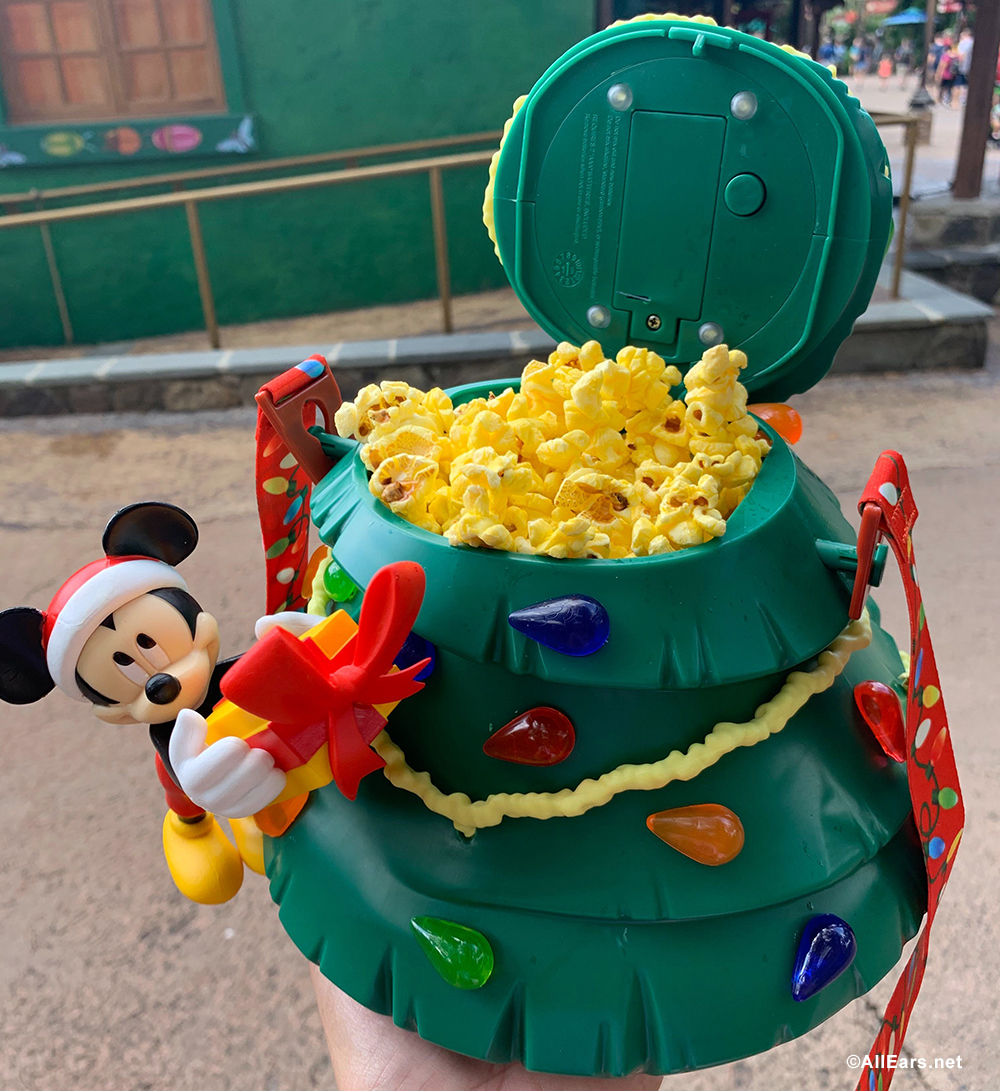 But don't use your snack credits on those refills — they're only $2! Considering you can get snacks worth upwards of $8 for the same credit, this would be a big waste of a credit — and therefore your money.
If your family is a popcorn-loving family, we do suggest grabbing a bucket on the first day and getting refills throughout your trip. Popcorn can serve as a great (not sugar based) snack in between meals! Just pay for those refills out of pocket.
3. Chips
Some snack carts and merchandise shops sell items like bags of Lay's or Doritos. While these $3+ bags of chips are expensive compared to the grocery store, they still aren't good snack credits in the Disney Parks.
They're not expensive enough to justify a credit when compared to other items. Plus, you're in Disney World! You can get chips anywhere, so they aren't exactly special or fun. Same rules apply for single pieces of fruit, like apples. We understand your kiddos (or you!) may want snacks in between meals, but for generic items like chips or apples, you're better off bringing them in. Use a grocery delivery service or Amazon Prime to deliver snacks to your resort, and then pack them in your park bags each morning.
If you do want to buy packaged items with credits, we recommend the biggest bags allowed of Goofy's Candy Company or Chip n' Dale Snack Co. items. These are more expensive than generic items, and, let's be honest, they are more fun and unique since they are Disney. 🙂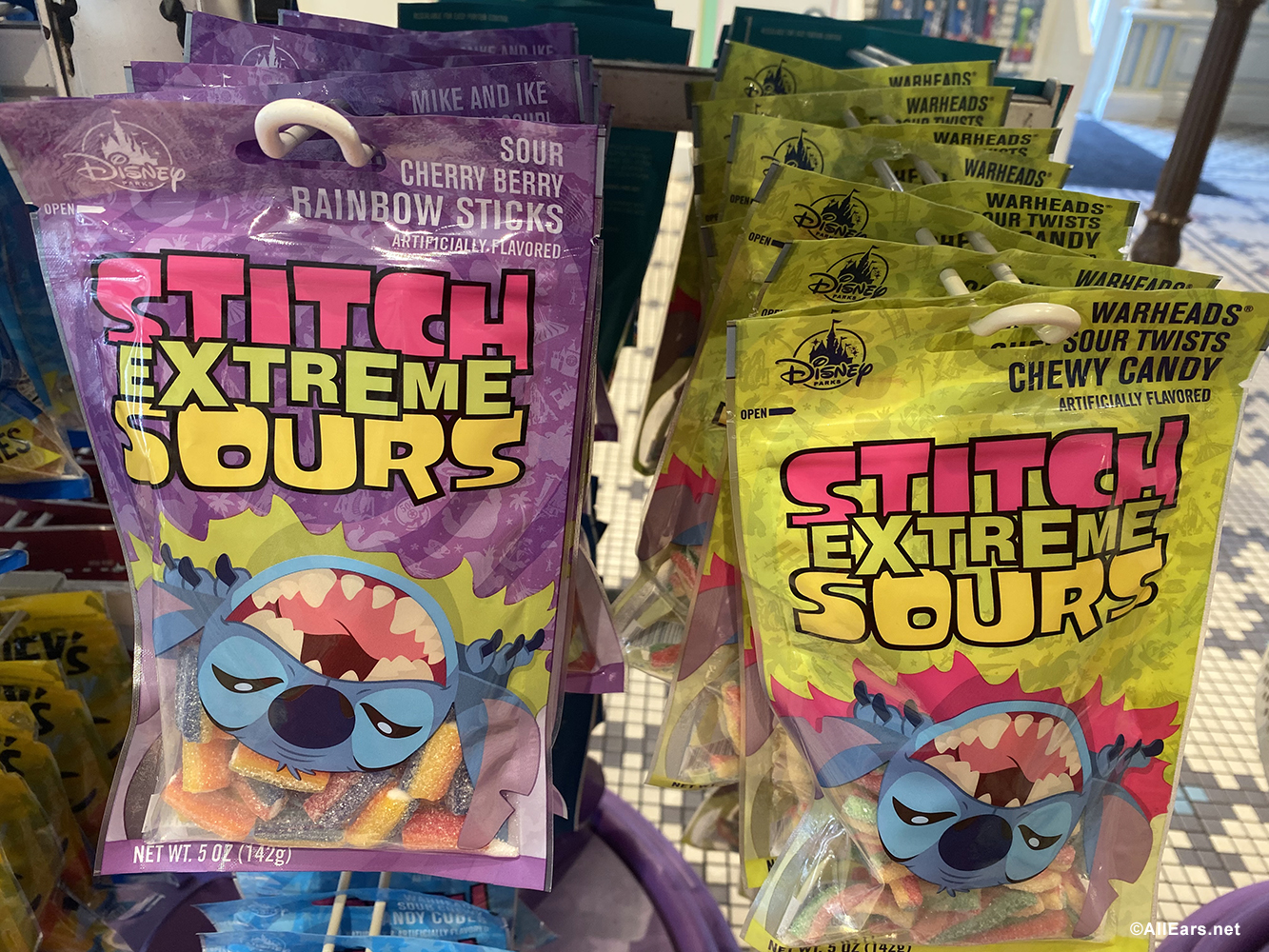 4. Pongu Lumpia
The Pongu Lumpa is a specialty treat on the planet of Pandora in Animal Kingdom.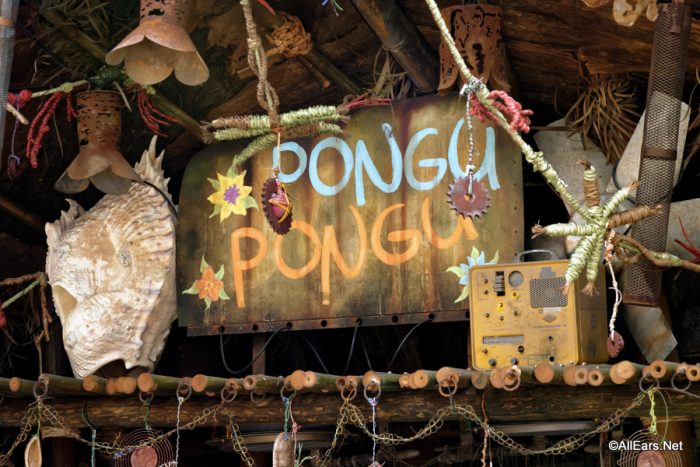 You can grab this cream cheese and pineapple stuffed spring roll exclusively at Pongu Pongu.  And while it is quite tasty, it's only $3.29 which is incredibly low cost for a snack credit. If you're tempted to try one of these yummy treats, we recommend paying out of pocket.
What are your favorite snacks on the Disney Dining Plan? Let us know in the comments!
Want to know more about the Disney Dining Plan? Click here!