Star Wars: Galaxy's Edge in Walt Disney World's Hollywood Studios certainly takes you to a whole new planet. As you pass through the entry tunnel it is very easy to forget you were in the land of Muppets a few steps ago.  As you enter the new land and are greeted with "Bright Suns" from citizens of Batuu (a.k.a. cast members) and pay in credits (a.k.a. dollars), it is easy to be confused.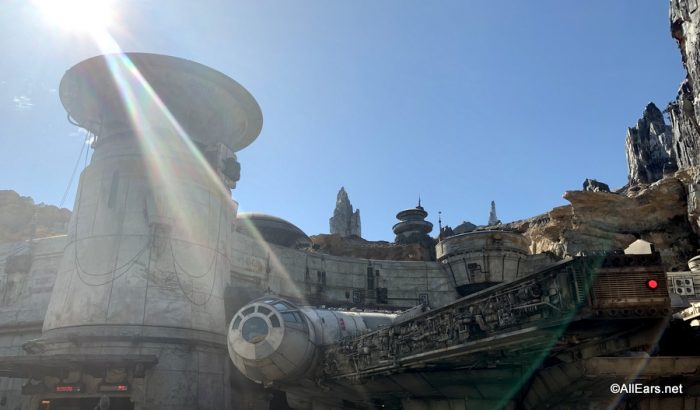 The buildings do no have signs as we are used to in Disney parks (rather they have symbols or names written in Aurebesh), so finding a restaurant can be challenging in and of itself. But it can be just as challenging to figure out what to order (especially with the recent barrage frequent menu changes). We're here to help!
The Basics of Star Wars: Galaxy's Edge Restaurants
Docking Bay 7 is your main go-to for traditional Disney quick service meals. You'll order at a register and wait for your meal, then grab a seat — or use Mobile Order to skip the wait in line and traditional ordering format. Docking Bay 7 is open all day with a breakfast menu as well as a lunch/dinner menu and accepts the Disney Dining Plan.
Check out the Docking Bay 7 Food & Cargo Menu Here
Be sure to look for Easter Eggs around the restaurant — you will find numbers referencing the release years of the first three films, and you'll notice you are in a docking bay — and sitting in cargo containers!
Ronto Roasters is a part indoor restaurant/part food stand. You'll stand in line and order your food which has been cooked by a pod-racer-powered bbq pit. The highlight of this location is watching the 8D-JB droid turn your meat (not really, this is just part of the show — your meat is cooked in a kitchen).
Read the Ronto Roasters Menu Here
One thing to be aware of: there is limited covered seating here, so you may find yourself at a stand-up/bistro style table outside in the Florida elements or carrying your food to go. But because this spot serves mostly handhelds (served in pitas) or snacks (served in to-go bags or paper wrappers), that is possible.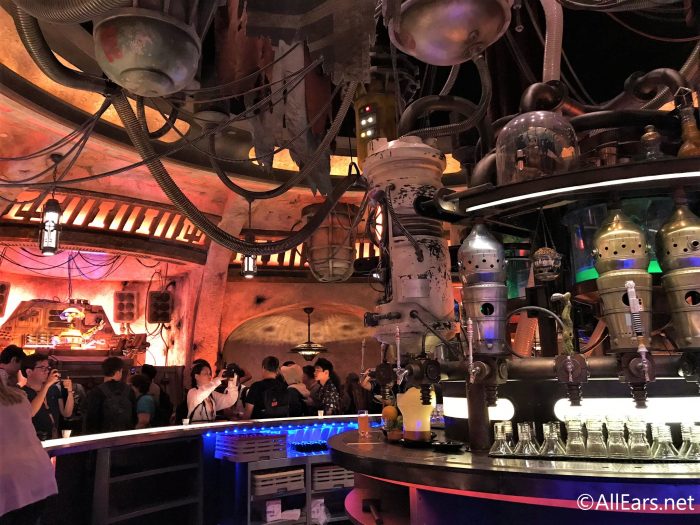 Oga Garra runs this safe haven for smugglers. It is modeled after a compilation of several bars and cantinas featured in Star Wars films. Oga's is known for its exotic drinks, unique eats, and curious atmosphere.
Read the Oga's Cantina Menu Here
Adding to the atmosphere is DJ R-3x from Star Tours! He used to pilot the StarSpeeder 3000 and was know as RX-24. Since then he has failed pilot school and picked up DJing!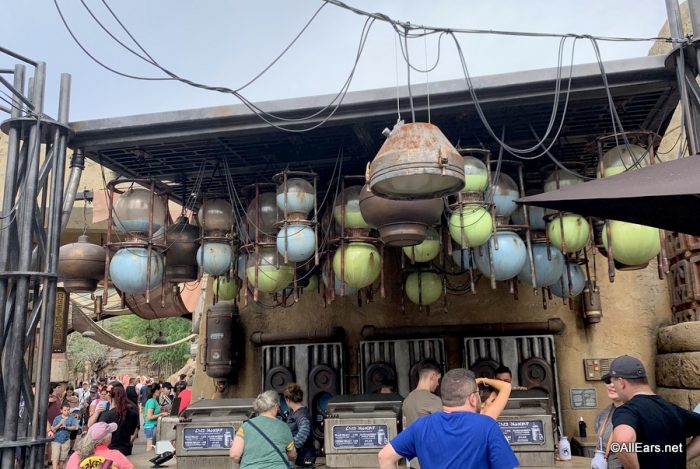 Remember Luke and his family drinking blue milk in A New Hope? How about Luke drinking green milk in the latest film? Now instead of thinking "gee, I wonder what that tastes like", you can try it for yourself!
In Disney World, you have to option of trying the milks (which are non-dairy slush style drinks) with or without alcohol. Give them a spin and leave a review — these have created quite a divide between people who like them and people who don't like them at all!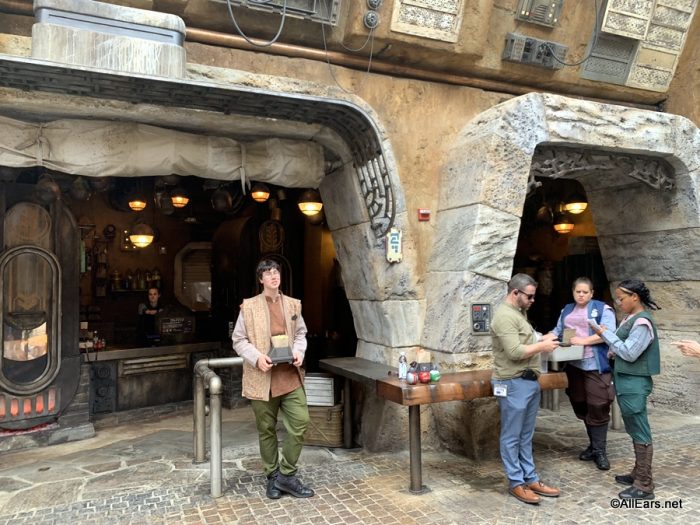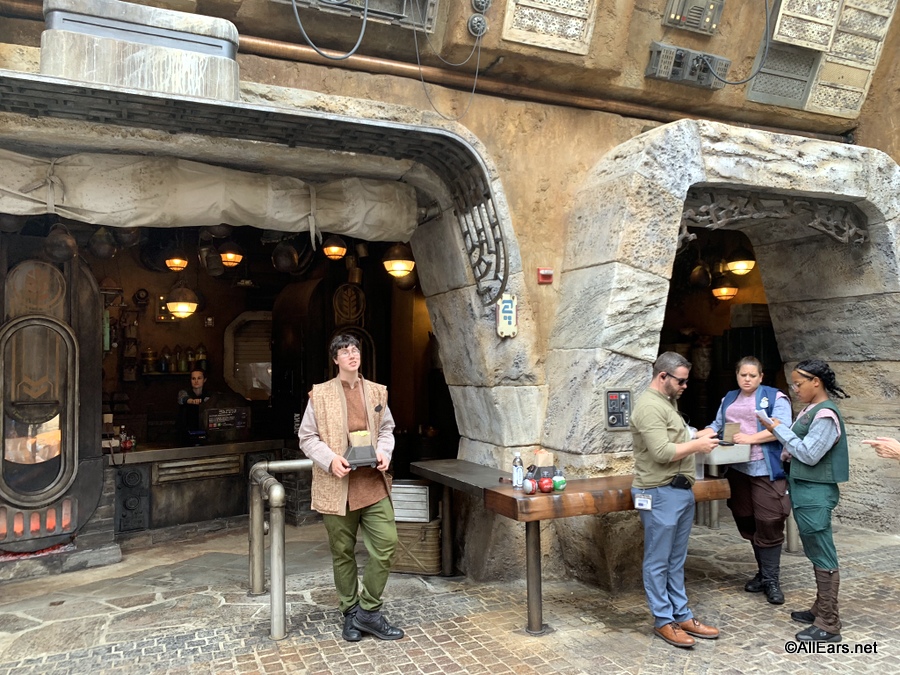 Kat Saka is popping up some colorful and unique popcorn! Plus, you have the option of having your popcorn served in a souvenir Mouse Droid container. This is a walk up stand serving popcorn and bottled drinks (in those cool Coca-Cola bottles!).
Have you visited Star Wars: Galaxy's Edge yet? Be sure to leave your review in our rate and review section!
What do you think of the dining in Star Wars: Galaxy's Edge? Share your thoughts in the comments!
Join the AllEars.net Newsletter to stay on top of ALL the breaking Disney News! You'll also get access to AllEars tips, reviews, trivia, and MORE! Click here to Subscribe!