You're a Walt Disney World pro. You know all the best spots to get air conditioning in the heat of summer, the rides with the shortest wait times, and the quickest way to get from Soarin' to your ADR at Via Napoli. But if you're planning a trip to Disneyland, you might just feel like a Disney Parks rookie.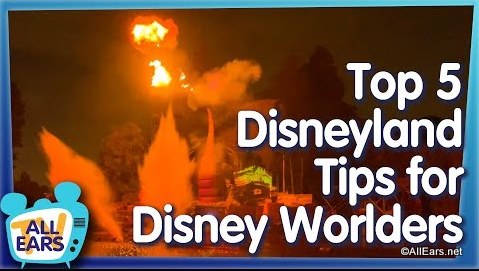 Enter: All Ears TV with our Top 5 Disneyland Tips for Disney Worlders!  After you watch this video, you'll be prepared with the most important, Disneyland-centric tips you need for a great west coast Disney vacay. Click below to watch — then head over to AllEarsTV to see what else we've been working on (including Molly's challenge to use over 25 FastPasses in ONE DAY and ride POVs)!
We hope you're loving our AllEars TV content! Please comment below with suggestions for what you'd like to see!
What's the latest at Disneyland, *BESIDES* Star Wars: Galaxy's Edge? Check out these recent posts!