As has now become tradition, Disney manga provider TokyoPop closed out SDCC with one of the last panels of the weekend, "The Making of Zero's Journey."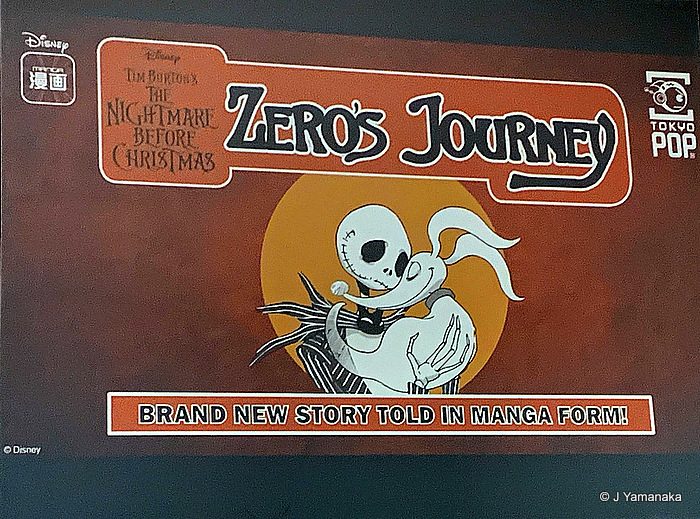 In this presentation, writer DJ Milky, color artist Dan Conner, and moderator/marketer Kae Winters talked about the various processes that go on while translating Disney stories and characters into the characteristic art style that is Japanese manga.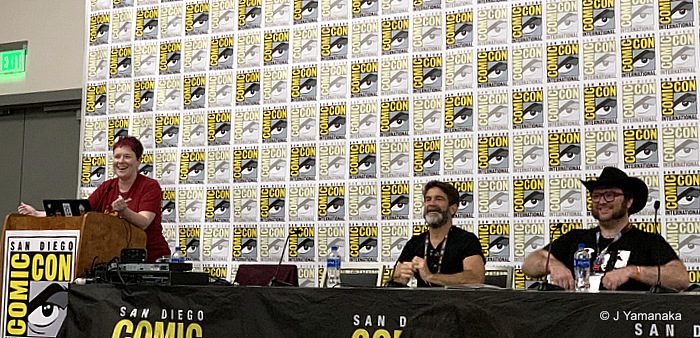 The first "Nightmare Before Christmas" adaptation they did was a direct license of a pre-existing Japanese manga.  With its success and the blessings of Tim Burton, the team was given the go-ahead from Disney to create an original story in the "Nightmare" world.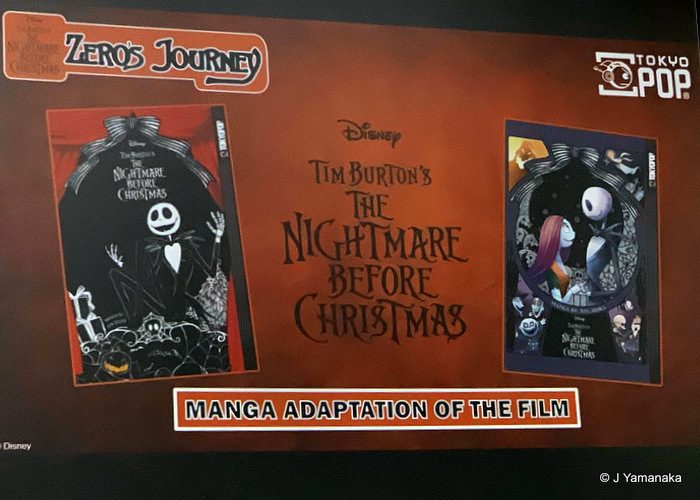 The serialized story has been released in single-issue comics since Free Comic Book Day 2018, with a planned twenty issues in total and trade paperbacks collecting every five issues.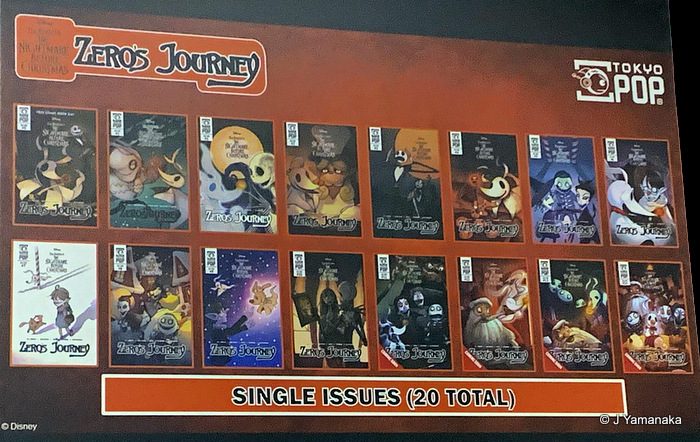 A look into the process of developing the manga involved Milky pitching several different story ideas to Disney including ones where Jack explores different Holiday Doors and has misadventures with Cupid and other denizens.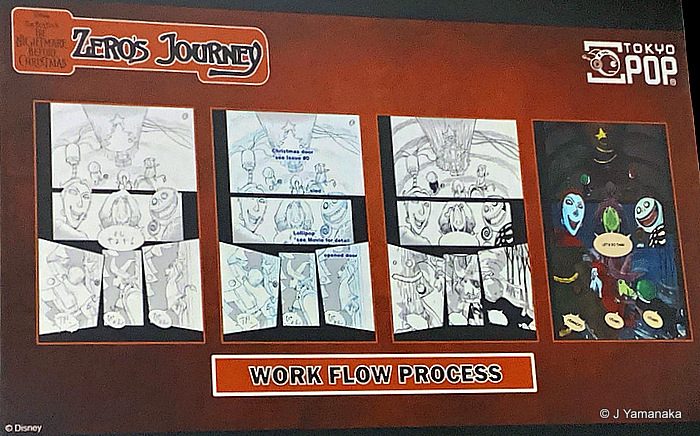 The main difficulty of writing for a non-verbal character such as Zero is making him an expressive character readers can empathize with, which has to come through the art.  As an example, careful onlookers may notice that the pumpkin on Zero's nose mimics his expressions.
A fun aspect for the creative team was the agency Disney granted them to develop new characters and expand Tim Burton's world.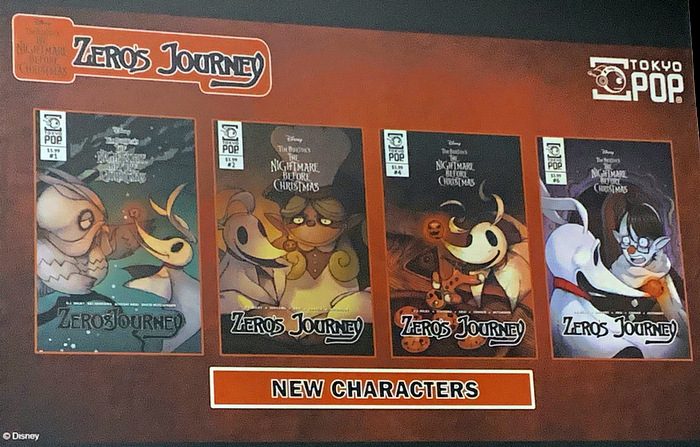 (While Disney allowed them to create new characters, they did not allow them to write new songs.  Consequently, the creatures in the story periodically break out into "lyric poems" instead.)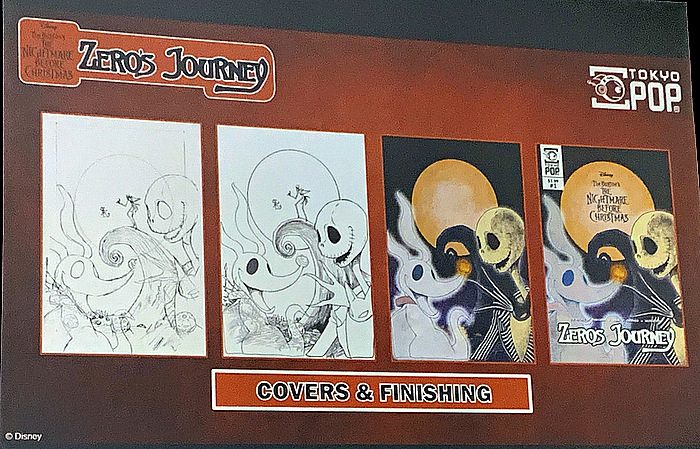 As a special announcement, the panel finished by revealing that they have been "pre-greenlit" by Disney to work on an additional "Nightmare Before Christmas" project!  Projected ideas included possible Jack Skellington origin stories.  ("Was he a baby skeleton?  Was he a flesh boy?  This went dark.")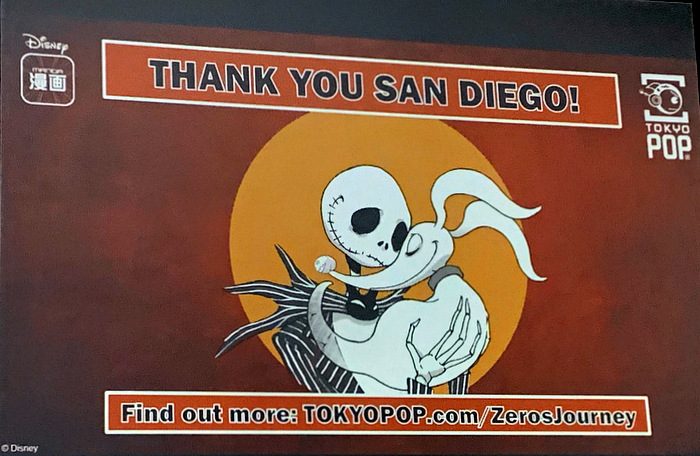 Questions?  Comments?  Suggestions?  Drop us a line below.
Be sure to follow @allearsnet on Facebook, Instagram and Twitter!
Check out our YouTube Channel for reviews, news, information and more!
Click below to subscribe to the AllEars® newsletter so you don't miss any of the latest Disney news!