After an extended absence, the beloved Main Street Electrical Parade returned to the Disneyland Resort on Friday, August 2, for a limited run.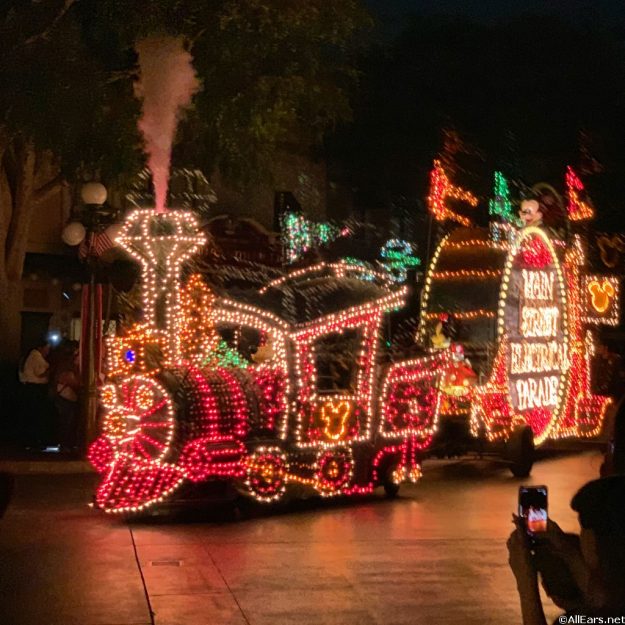 The nighttime entertainment offering once again filled the park with half a million lights, some of our favorite Disney characters, and the "electro-syntho-magnetic sounds" of Baroque Hoedown!
AllEars.net Blogger Jeanine Yamanaka was there to welcome the parade back and she shared lots of lovely photos with us, which we're in turn sharing with you, along with some fun facts about the parade.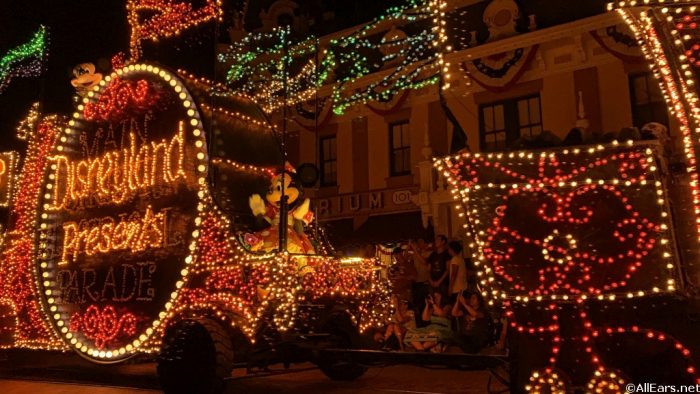 This iconic pageant of illuminated floats dates to June 17, 1972, when it first debuted at Disneyland in Anaheim, Calif., and became an instant hit. It later appeared at Disney Parks around the world, including Walt Disney World's Magic Kingdom, Tokyo Disneyland and Disneyland Paris. The parade entertained guests at Disneyland until it "glowed away" on Nov. 25, 1996. Most recently, the after-dark parade ran for a limited time at Disneyland in 2017. Prior to that, it illuminated Disney California Adventure from 2001-2010.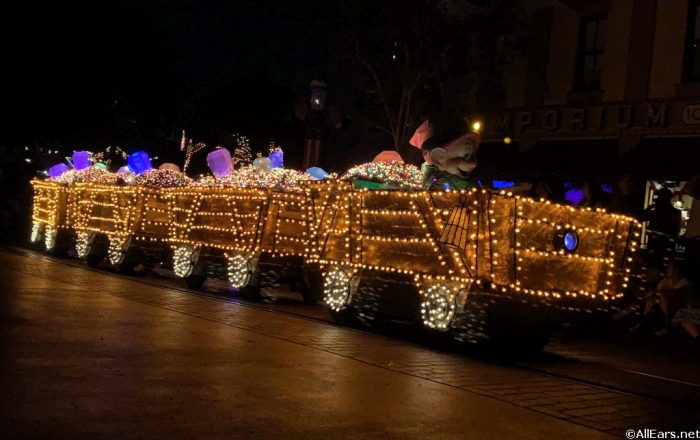 There are roughly 600,000 lights sparkling in the parade's nighttime journey from Small World Mall in Fantasyland to Town Square on Main Street, U.S.A.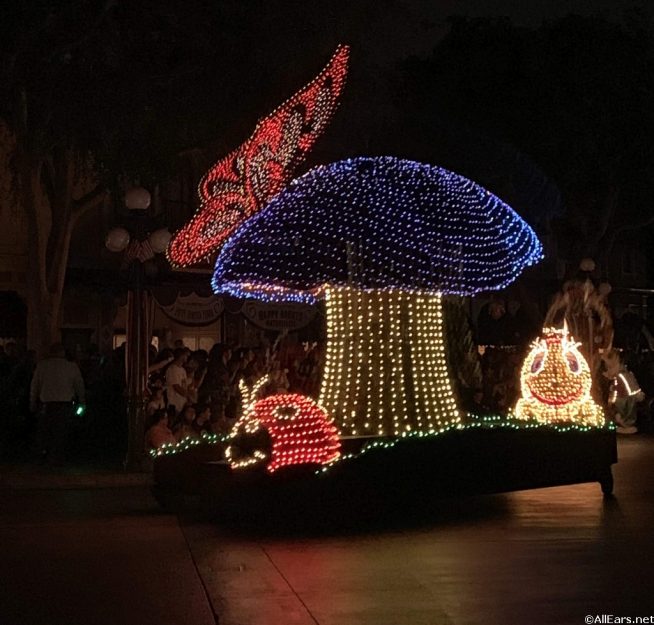 The parade now has 22 floats, nearly double the number of floats from the parade's debut (12) in 1972.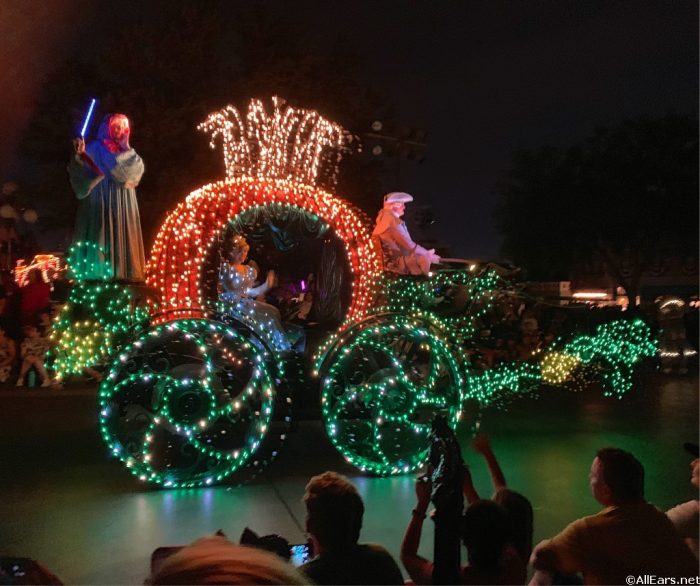 Seven classic films are represented in the parade: "Alice in Wonderland," "Cinderella," "Peter Pan," "Snow White and the Seven Dwarfs," "Pinocchio," "Dumbo" and "Pete's Dragon."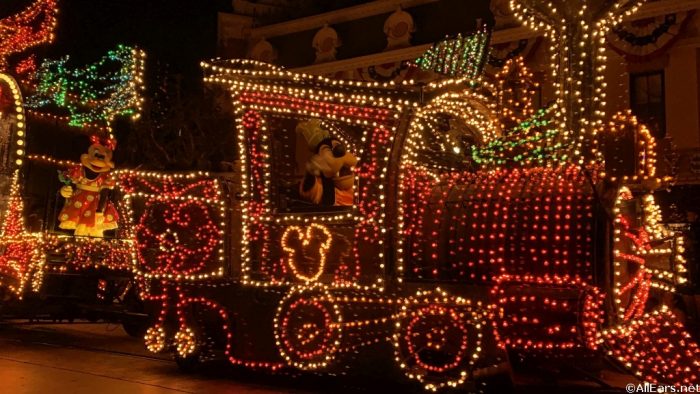 In addition, 27 beloved Disney characters perform throughout the show including Goofy, Mickey Mouse, Cinderella, Captain Hook and Tinker Bell.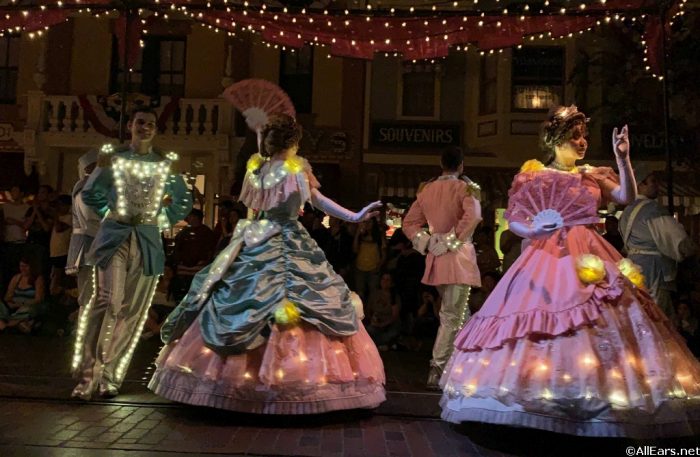 There are about 80 parade performers, including 10 To Honor America patriots, 16 royal court dancers and, of course, the Seven Dwarfs.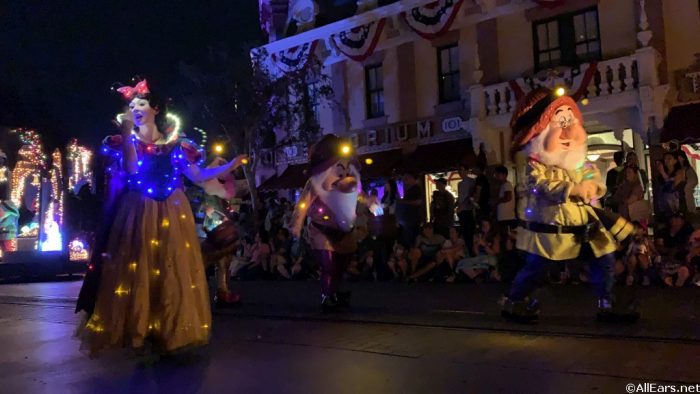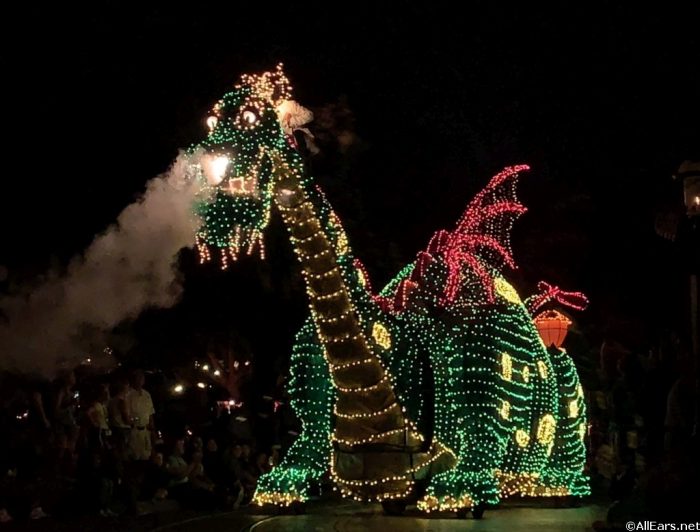 At 5,600 pounds, the massive Elliot float, added in 1977 for the release of "Pete's Dragon," measures 16 feet tall, 10 feet wide and 38 feet long.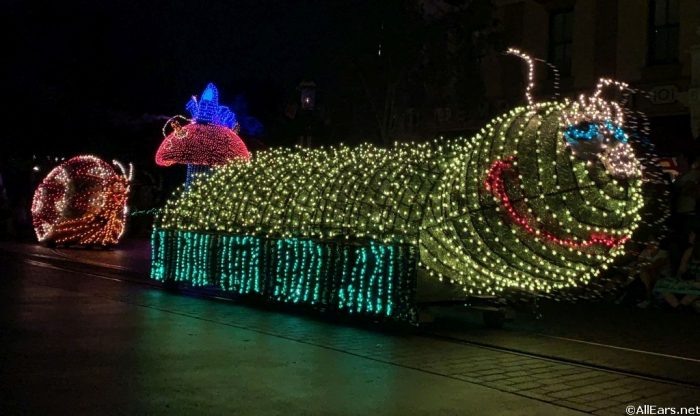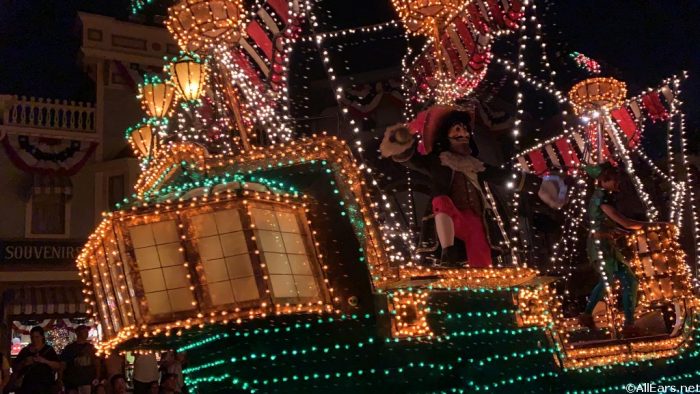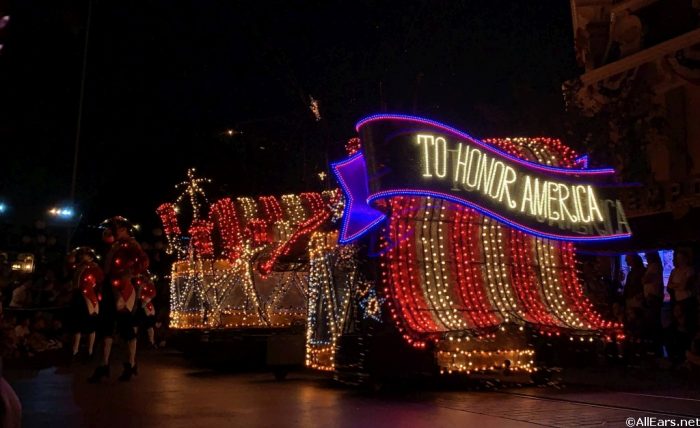 At 118 feet long, the To Honor America float is the longest float in the parade. It was added in 1979 after the success of the bicentennial tribute "America on Parade."
The Main Street Electical Parade will continue its limited time run through September 30, 2019.
Do you have plans to visit Disneyland during the Main Street Electrical Parade's run? Is this your favorite Disney parade? Let us know in comments!
What's the latest at Disneyland, *BESIDES* Star Wars: Galaxy's Edge? Check out these recent posts!
Be sure to follow @allearsnet on Instagram and Twitter!
Check out our YouTube Channel for reviews, news, information and more!
Click below to subscribe to the AllEars® newsletter so you don't miss any of the latest Disney news!