After almost 10 years on top, Avatar has finally been dethroned at the box office!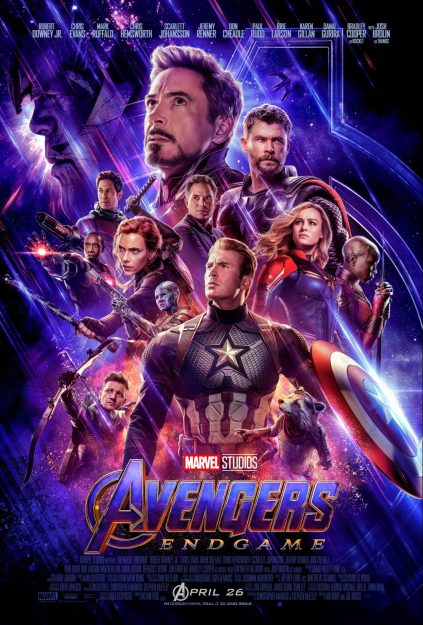 In less than four months, Avengers: Endgame grossed $2.79 BILLION worldwide, which was enough to outdo Avatar's previous record of $2.789 billion. It may not come as a shock to you that Avengers: Endgame would take the title, but director James Cameron's reaction to the loss may surprise you.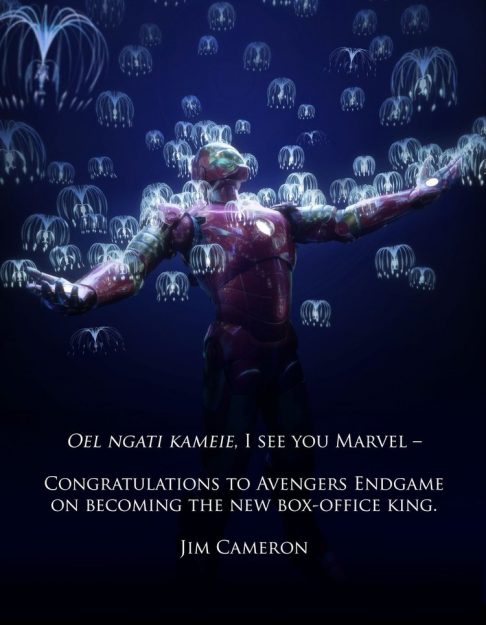 Upon defeat, the official Avatar social media accounts shared the above image. It depicts Woodsprites from the planet of Pandora floating all around Iron Man, complete with a letter from Avatar director James Cameron congratulating Avengers: Endgame on becoming "the new box-office king."
Aww… adorable right? We love a gracious defeat.
But James Cameron's actions, precious as they were, are not an original move. In fact, this is a "tradition going back generations" (to quote Zazu from The Lion King).
Let's take a look back at this fun directors' tradition when a box office champion is dethroned.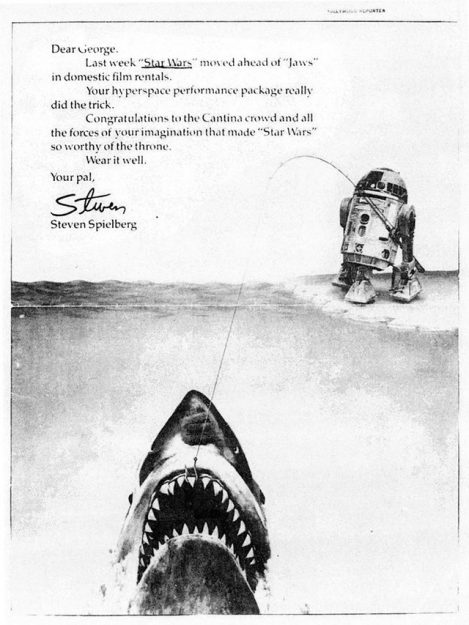 You see, it all started back in 1977, when Star Wars caught a big fish. Previously, the box office record was held by 1975's Jaws. Upon defeat, Jaws' Director Steven Spielberg paid for a full page ad to be published in Variety Magazine to congratulate his dear friend George Lucas.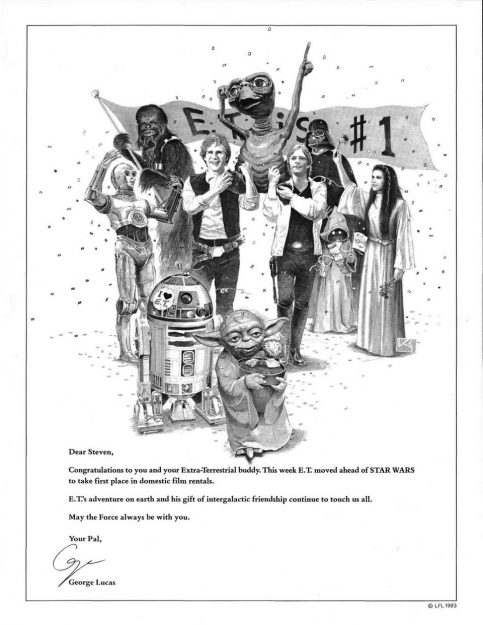 George Lucas repaid his friend just a few years later in 1982, when Spielberg's E.T. bested Star Wars.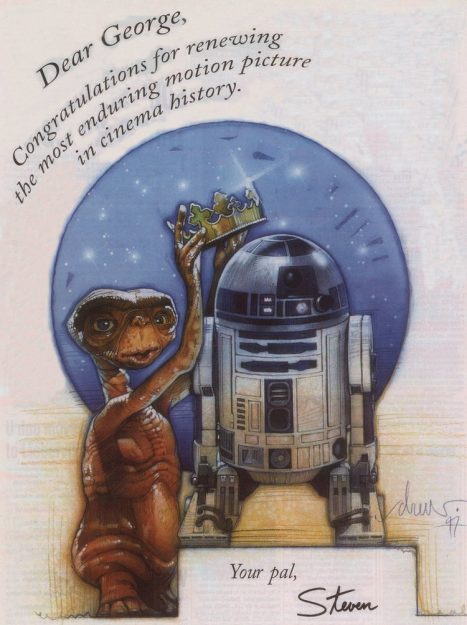 The tradition then stopped for a decade. But being a true bestie, E.T "re-crowned" R2-D2 when the original Star Wars trilogy beat his record during a re-release in the 1990s.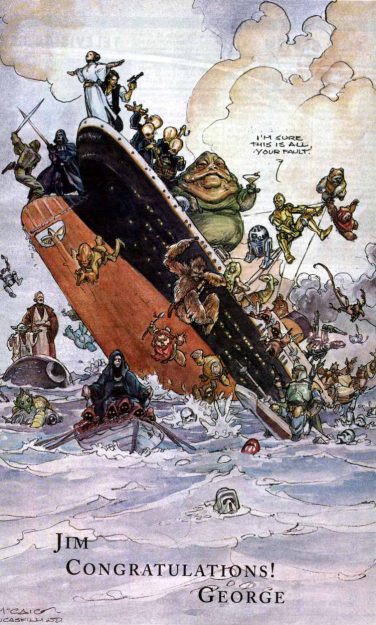 In 1997, the tradition expanded outside of Steven Spielberg and George Lucas for the first time. James Cameron's Titanic "sank" Star Wars, and George just had to reach out!
(Personally, this is my favorite ad because of how hilarious the details are. Just look at C-3PO! And how great is Boba Fett? Plus Obi-wan and Yoda just calmly floating in the back.)
The film to beat Titanic as all-time box-office champ was also directed by James Cameron — Avatar. Shockingly, he did not take out an ad to congratulate himself (though we wouldn't blame him if he did), however, the tradition still continued around other records.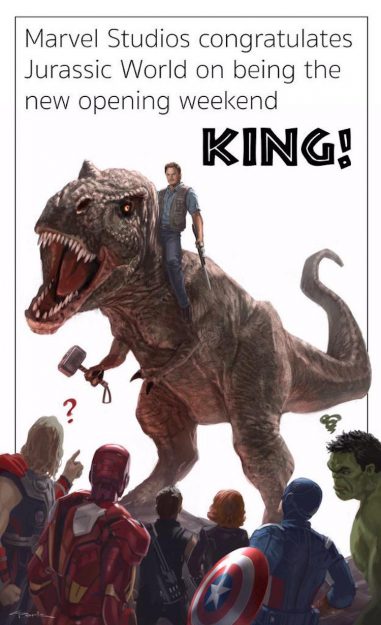 When Jurassic World  (2015) smashed The Avengers' (2012) record for Best Box Office Opening Weekend, Marvel Studios' President tweeted this hilarious photo featuring Chris Pratt and a Tyrannosaurus rex.
This is particularly fun because A.) Steven Spielberg directed the O.G. Jurassic Park and he started this whole tradition and B.) Chris Pratt is also part of the Marvel Universe in a big way.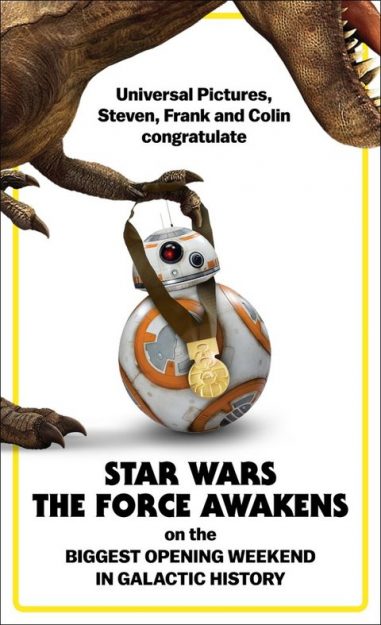 It wasn't long however, until the T. rex had to hand over the crown. Just six months after Jurassic World debuted, Star Wars Episode VII: The Force Awakens was released to a record-breaking opening weekend. Naturally, Jurassic World producer Frank Marshall tweeted congratulations to BB-8 and team.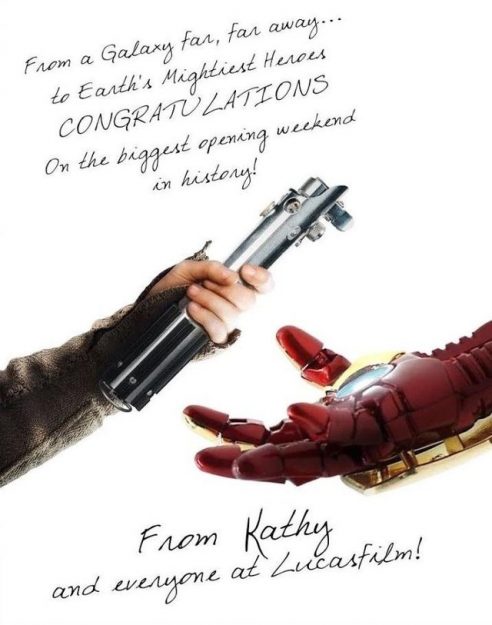 Three years later in 2018, Lucasfilm President Kathleen Kennedy sent this photo of Rey handing off her lightsaber to Iron Man in congratulations. (Presumably via inner-office mail as both Lucasfilm and Marvel are now owned by Disney.) That year, Avengers: Infinity War beat out The Force Awakens for the biggest opening weekend.
Which brings us to Avengers: Endgame. Before it could be out the #1 seed, it would have to beat out #2…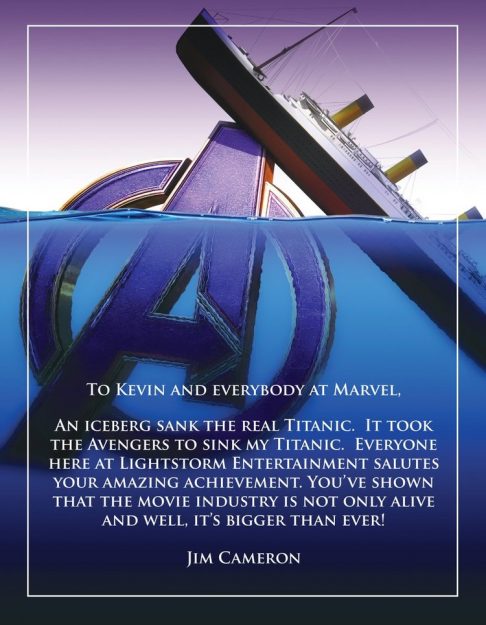 …which of course it did. When Avengers: Endgame moved past Titanic and into the second spot, James Cameron tweeted this photo.
Which leads us to the final photo of the series, and the one we started this post with: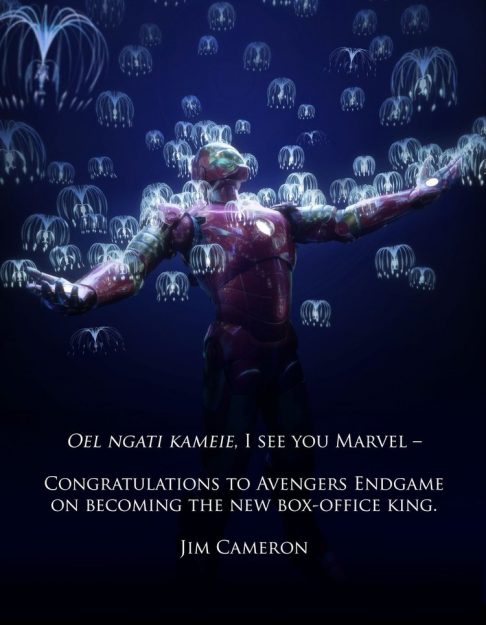 As it stands, Avengers: Endgame holds the records for both the Biggest Box Office Opening Weekend AND Highest-Grossing Film of all Time (not adjusting for inflation).
Will we have to wait another 10 years for a new box office champion to become King? Only time will tell, but Star Wars IX: The Rise of Skywalker does come out later this year. If anyone can beat The Avengers, it's Luke, Kylo Ren and Rey.
Did you know about this adorable directors' tradition? Which congratulatory letter is your favorite? Let us know in the comments!
Can't get enough Marvel and Avengers? We can help you! Learn more about Avengers: Endgame here!
And for a post full of spoilers (we warned you):
Be sure to follow @allearsnet on Facebook, Instagram and Twitter!
Click below to subscribe to the AllEars® newsletter so you don't miss any of the latest Disney news!