Pizza. Pie. Za. Slice. No matter what you call it — it's delicious!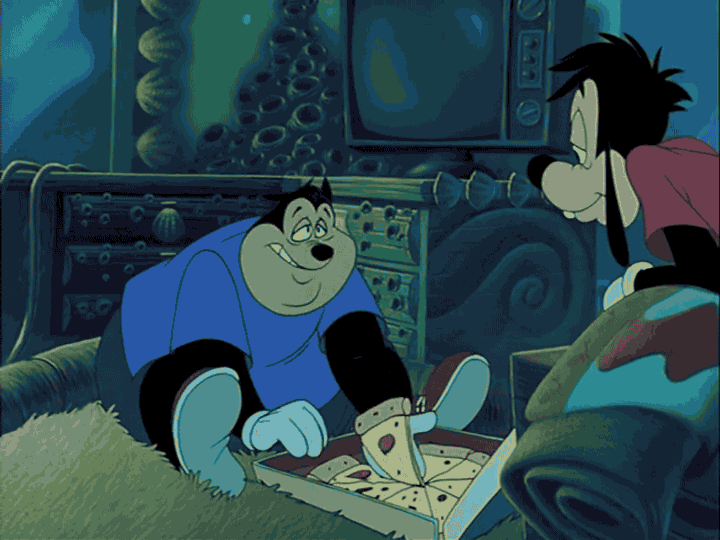 So, where do you go when you're in Walt Disney World and you have a hankering for some pizza? We have you covered!
Here are our three favorite pizza spots around the World — and one of our least favorites.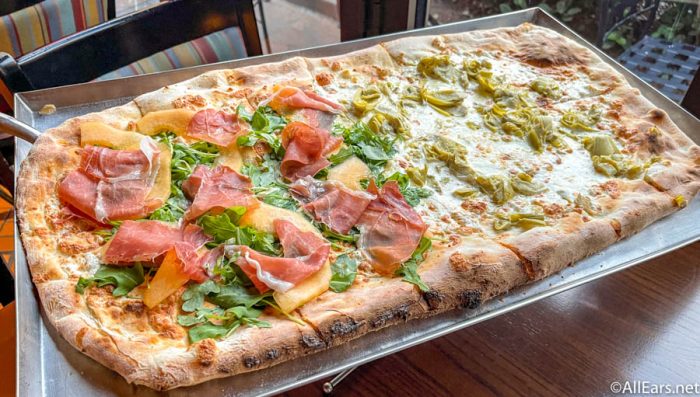 The hands-down winner for the best pizza in Disney World is Via Napoli. Located in EPCOT's Italy Pavilion, this full-service restaurant is divine. Disney built specialty ovens, named after well-known Italian volcanoes Etna, Vesuvius, and Stromboli, to ensure the pizza would be cooked as close to Naples' pizza as possible. We've also been told by servers all of the ingredients are imported from Italy — TBD if that is completely true or just a delightful story.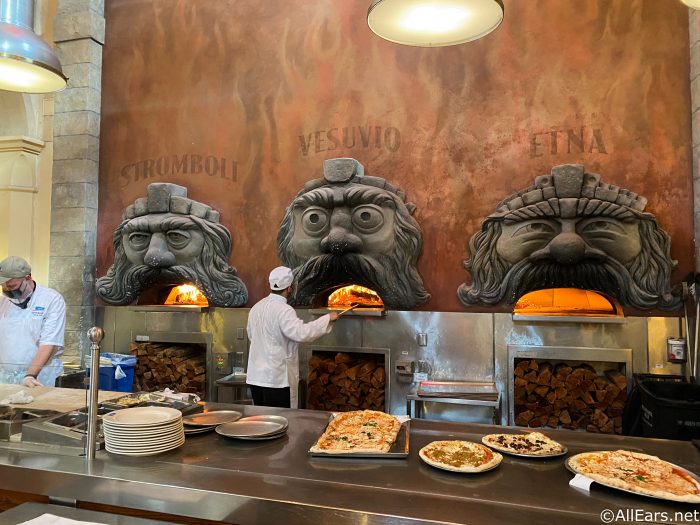 Via Napoli serves various sizes of pizza, from individual to a half-meter-long pizza. You can build your own or choose from several menu selections. My favorite has prosciutto and melon on it, which sounds insane, but it's amazing. Trust me. (They have regular toppings like pepperoni, too, for the little ones or less adventurous eaters.)
For the best pizza in Disney World, head to Via Napoli. And if you can't get a reservation or don't want to sit for too long, check to see if their pizza window Pizza al Taglio is open.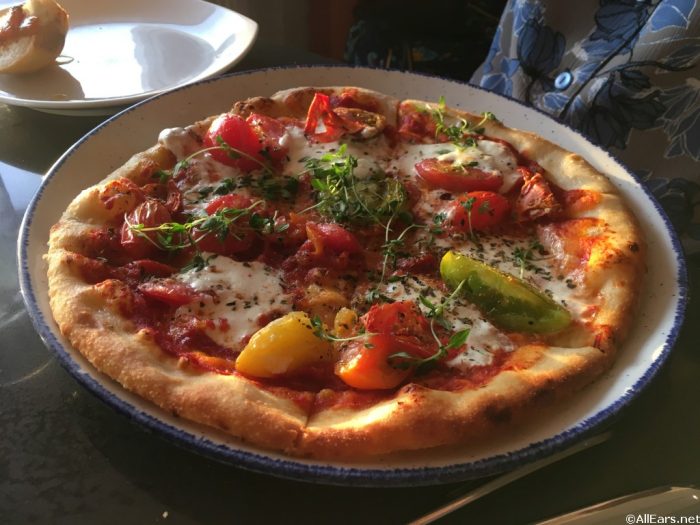 Way above the Magic Kingdom on the top of the Contemporary Resort is one of the most popular restaurants in all of Walt Disney World: California Grill.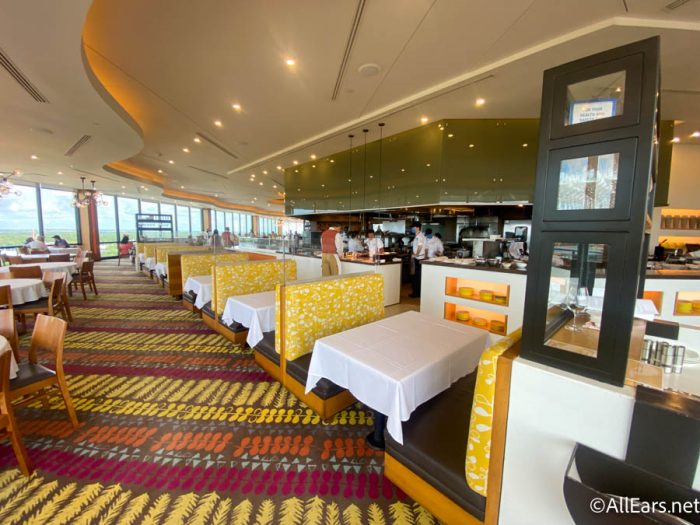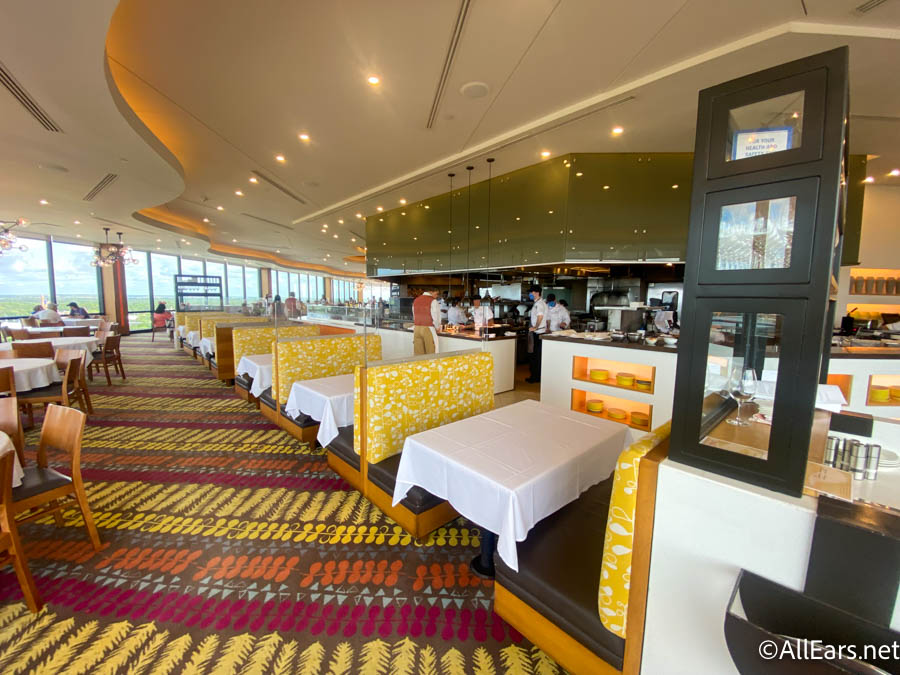 California Grill is widely known for its extensive wine list and killer views of the fireworks. Their menu features a little bit of everything — contemporary twists on classics.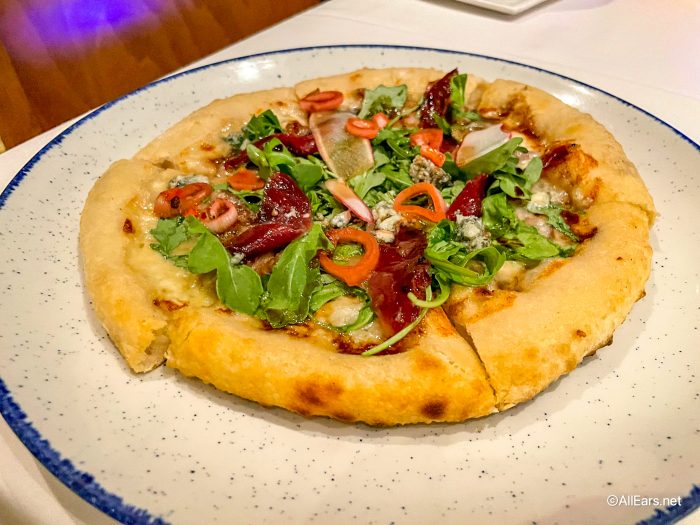 One of their consistently changing but always delicious items are their pizzas. They are certainly more upscale than your typical pie, featuring farm-fresh ingredients and changing seasonally. Currently, the 50th Anniversary prix-fixe meal features a duck a l'orange pizza.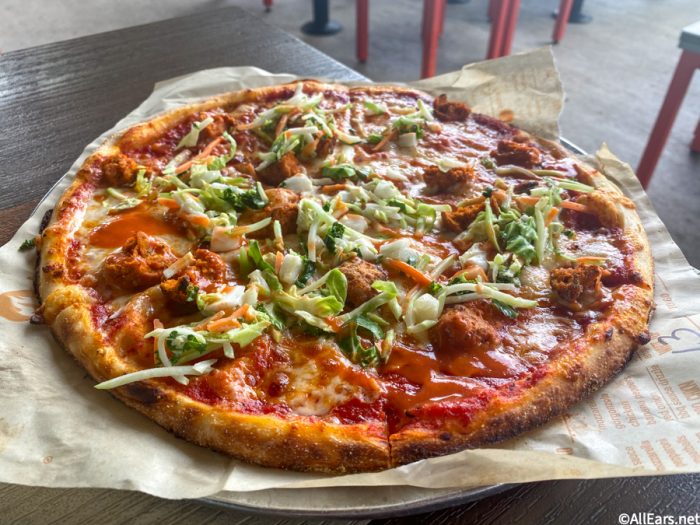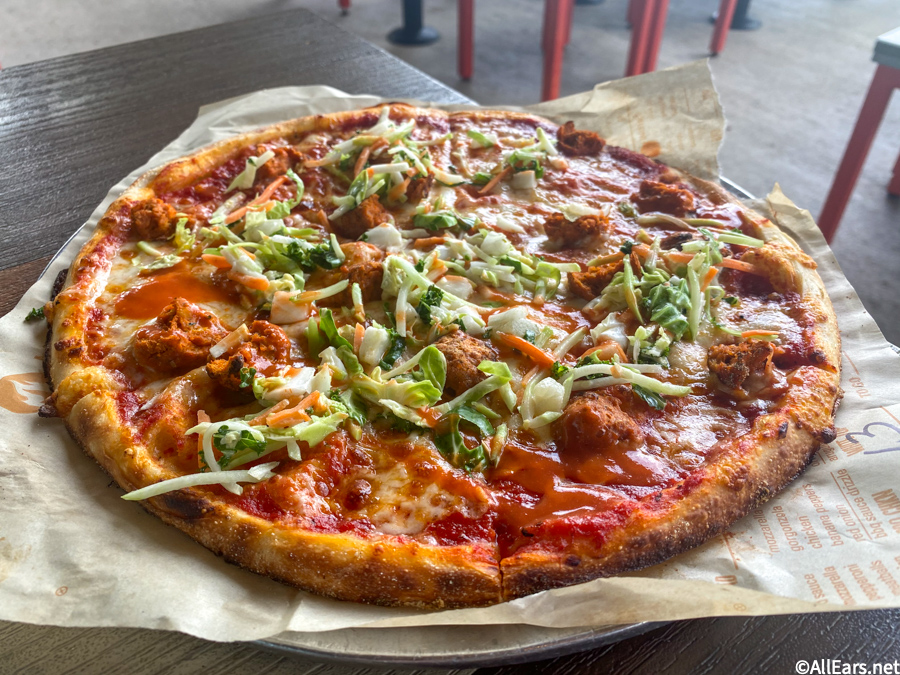 Looking for a quick and delicious pie that you get to create all on your own? Then head to Blaze Fast-fire'd Pizza in Disney Springs! This joint is kinda like a Chipotle setup, but with pizza. Like a pizza assembly line, you start by selecting your crust, sauce, and meat, and then pile it high with any toppings you like!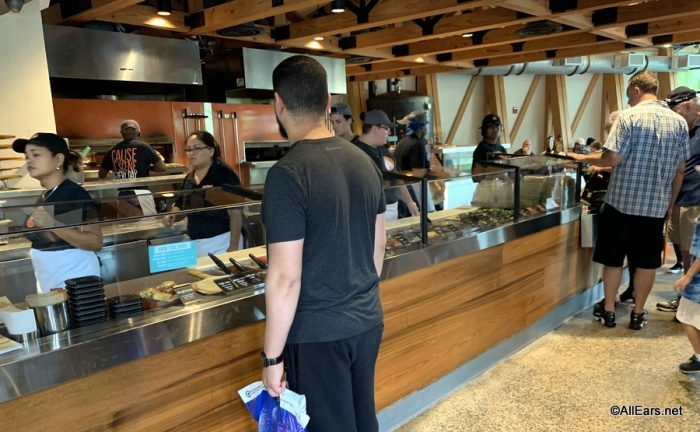 The pizzas can be eaten individually if you're hungry, or grab a side salad and split the meal with a friend. Kids will especially love this one because they get to be in control of what tops their meal!
Least Favorite: PizzeRizzo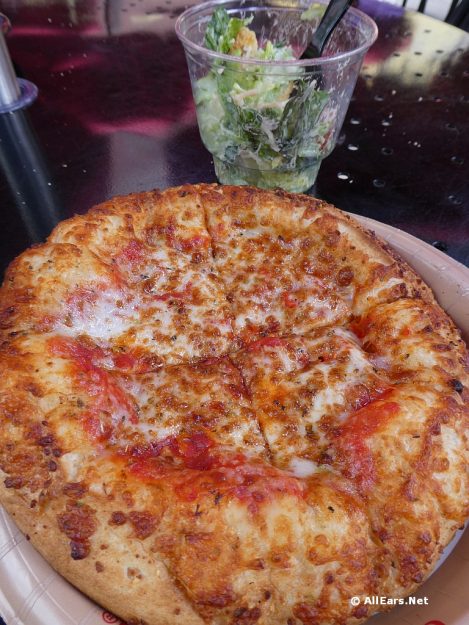 Sorry Rizzo — this is not a personal attack on you. We love the Muppets!
But we do not love this pizza. It's the same as other pizzas in Disney parks — those round individual ones like at Pizzafari or several resort food courts. You know the ones — pillowy crust and not a lot of flavor going on. They are just meh, and truthfully, you can order better pizza from a national chain at home. Kids will probably eat them, and heck, even enjoy them. But if you can avoid these and eat at a pizza joint with better pizza, then we highly recommend it.
Keep following AllEars for more tips as you plan your upcoming vacation! You can find us on Instagram and Twitter at @allearsnet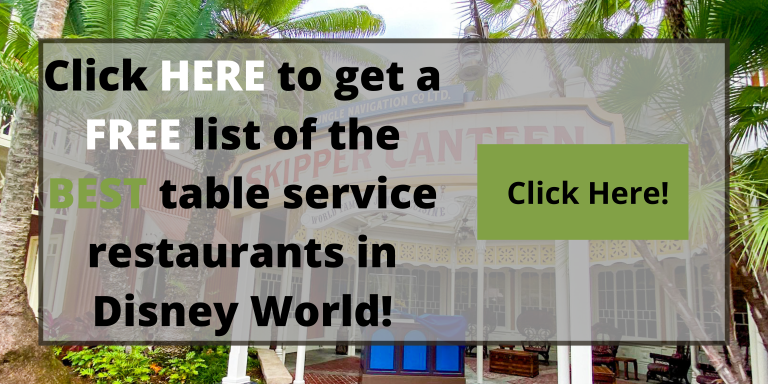 Where is your favorite place to get pizza in Walt Disney World? Let us know in the comments!