Disney is sharing some of the first photos from inside the brand new NBA Experience opening on August 12.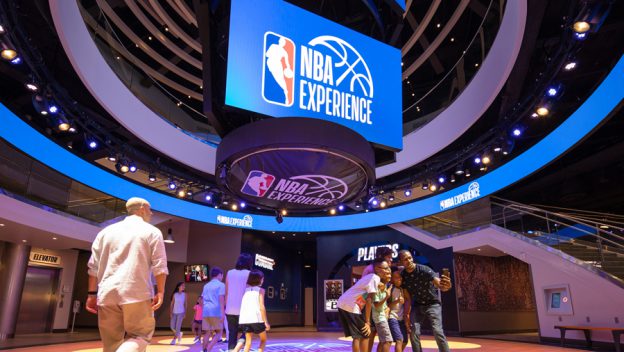 The NBA Experience will be located in Disney Springs' West Side and offer 13 basketball-related activities for all ages.
Some of the activities that will allow you and your family to test your hoops skills include:
Dunk!
With an adjustable rim, guests of all heights can make a highlight reel of their slam dunks.
Dribble
Work on and develop your basketball-handling skills.
Shoot!
The court transforms to make it feel like you are in your favorite team's home arena.
Replay
Challenges you to make the right call in three different scenarios using your own personal interactive replay station. You can view the play from different angles, zoom in on key moments, and move the video forward and backward before deciding to confirm or overturn the call.
Arcade
Enjoy Pop-A-Shot games among many others.
Trivia
Find out who in your group really knows the most about the NBA or WNBA!
In addition to many physical activities, the NBA Experience is home to a high-tech environment. You will find massive touchscreens in the Champions area where you can look up favorite championship teams, check out league history, and read notes about legendary teams along with photos and video highlights.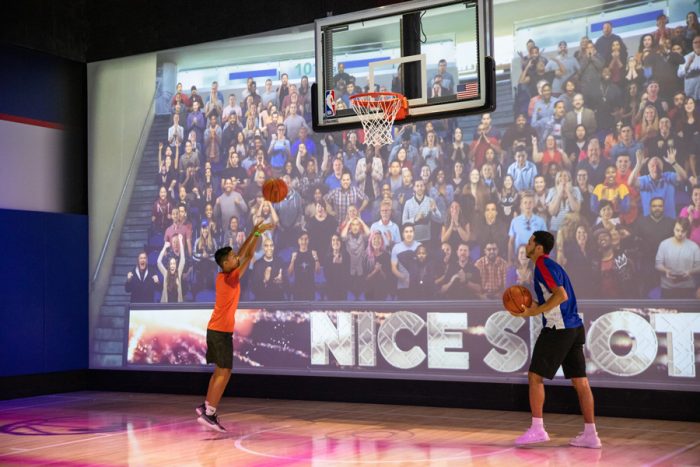 Along with new photos Disney shared a few tips for your first visit to the NBA Experience. Almost every activity encourages guests to be active participants. It is recommended guests complete the optional registration once inside. The registration allows you to customize your experience with your nickname and logo of your favorite NBA or WNBA team. The logo will be associated with you during your visit on leader boards when you try activities such as Shoot!. During the registration process you will also choose different basketballs to best fit your hand size (NBA, WNBA or Youth) and set your own skill level.
Don't worry if you are new to basketball, this is a great way to learn all the game — straight from the NBA.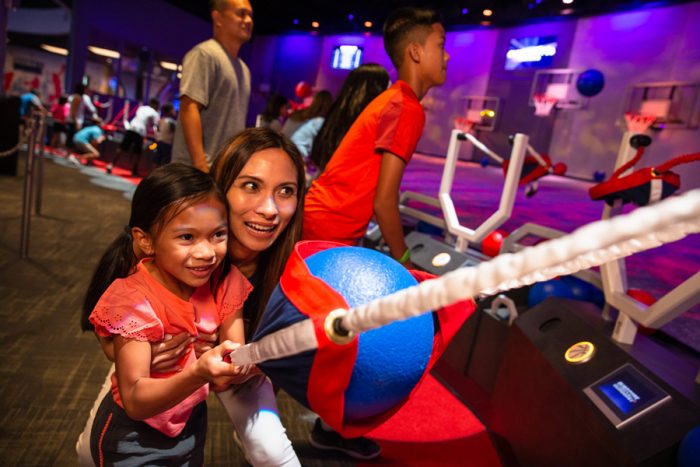 Walt Disney Imagineering worked closely with the NBA to ensure NBA Experience is authentic. The hoops are regulation size (unless you need them adjusted for Dunk!).
Tickets are on sale now on the Disney World website or where Disney Tickets are sold on-property.
Will you be checking out the NBA Experience when it opens? Let us know in the comments!
Be sure to follow @allearsnet on Instagram and Twitter!
Check out our YouTube Channel for reviews, news, information and more!
Click below to subscribe to the AllEars® newsletter so you don't miss any of the latest Disney news!