The calendar informs us it is now summer in the Northern Hemisphere. In Florida, it is summer-like for most of the year, with daily temperatures topping 80 degrees Fahrenheit, on average, for seven months each year. Not to mention the humidity! When those really hot days of summer hit, night photography looks more appealing.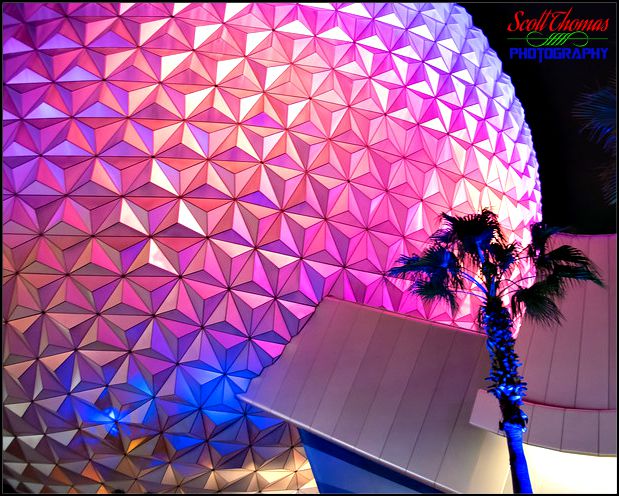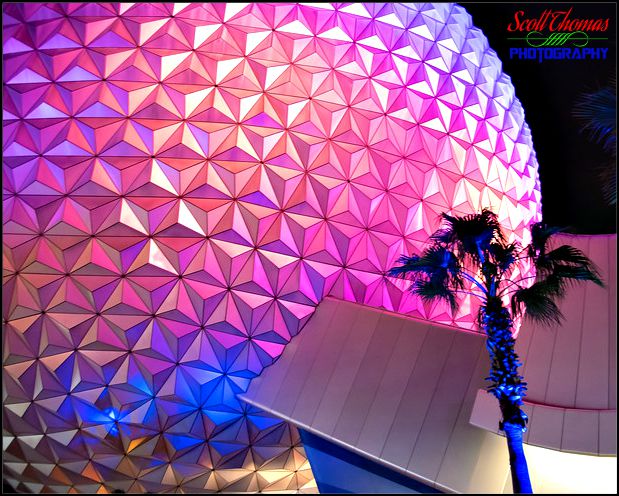 What is needed for quality night photography is a way to stabilize a camera for long exposures or use high ISOs to keep the shutter speed in a hand hold-able range. Tripods are the best way to use long exposures. Camera sensors have gotten so good in the last five years and now have excellent noise control at high ISOs and faster shutter speeds.
On a hot summer night, one is apt to stay late in the parks. If you are in the Magic Kingdom at time of closing, you will be treated to the Kiss Goodnight from Cinderella Castle. I used a quadpod (aka trash can) by leaning my body against it and anchoring my elbows on the top.
While waiting for IllumiNations, I propped the camera on the fence in front of Japan's Red Torii Gate in Epcot's World Showcase. I took a series of photos at 1/6th of a second to get the correct exposure on Spaceship Earth. This is the only one that came out sharp. The others had some movement blur.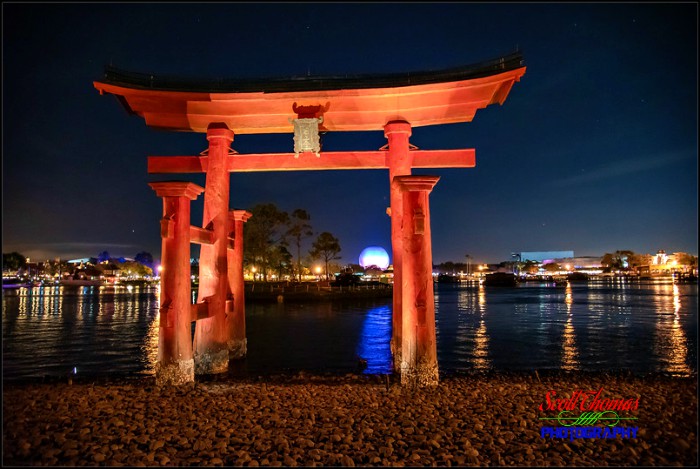 When walking out of Disney's Hollywood Studios one night, I photographed Oscar's Super Service Station hand-held using Joe McNally's Da Grip technique.
After watching the new Tree of Life Awakenings projection show on some YouTube videos, I made sure I brought a tripod to Disney's Animal Kingdom, which I stored in a locker until it was needed.  After watching the show in person, I determined I would need a long, as in really long, exposure for this part of the show.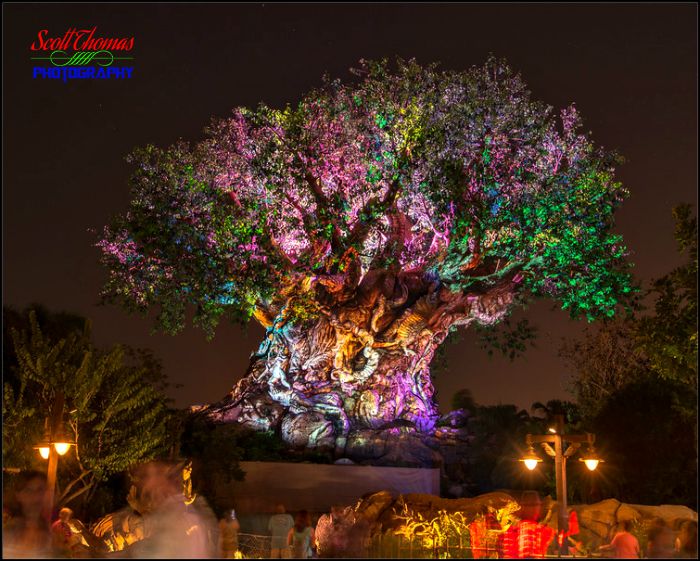 As you can see, there are various ways to get good night photographs at Walt Disney World. I did not even mention bean bags or small tripod-like replacements.
Do you use other ways to stabilize your camera for night photography? Let me know in the comments below.
Be sure to follow @allearsnet on Instagram and Twitter!
Check out our YouTube Channel for reviews, news, information and more!
Click below to subscribe to the AllEars® newsletter so you don't miss any of the latest Disney news!