As of this past Monday, Disneyland's Star Wars: Galaxy's Edge is open to the public — reservations are not required to visit the new land any longer. If the land reaches capacity, a virtual queue system kicks in at various times during the day.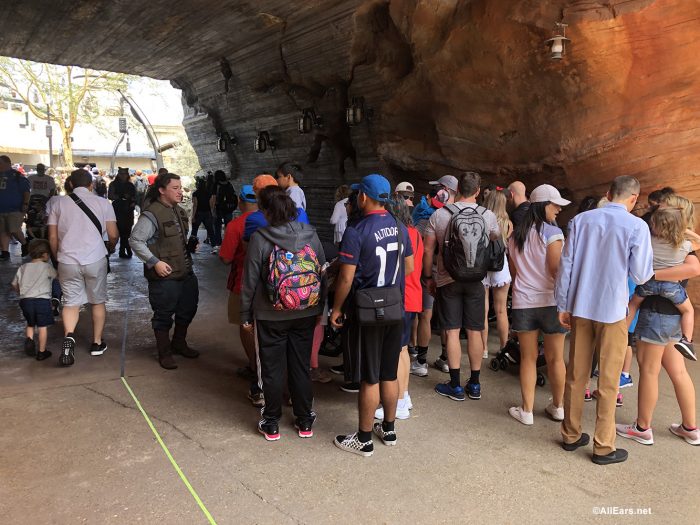 Once in Star Wars: Galaxy's Edge we explored a little as we waited for our reservation time at Oga's Cantina.
Reservations are now required to visit Oga's Cantina and Savi's Workshop. Reservations open for same day booking at 7 a.m. PT each morning. If you have a reservation for either of these two attractions you can bypass the virtual queue system. Your Oga's Cantina or Savi's Workshop reservation serves as your entry into the land, regardless of capacity.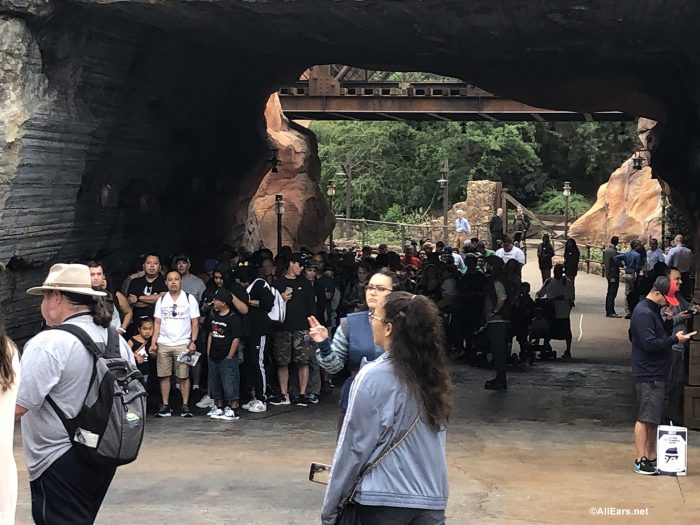 Once in the land you'll find familiar characters walking around. As promised, traditional Disney meet and greets, where characters are in one place and there is a line to greet them, are not happening in Star Wars: Galaxy's Edge. To add to the immersive feel of the land the characters are out and about walking around just like us!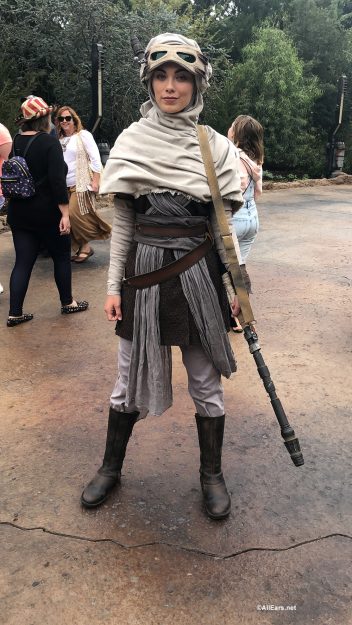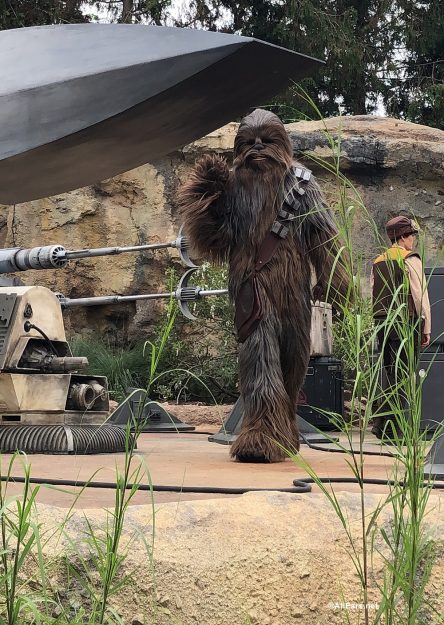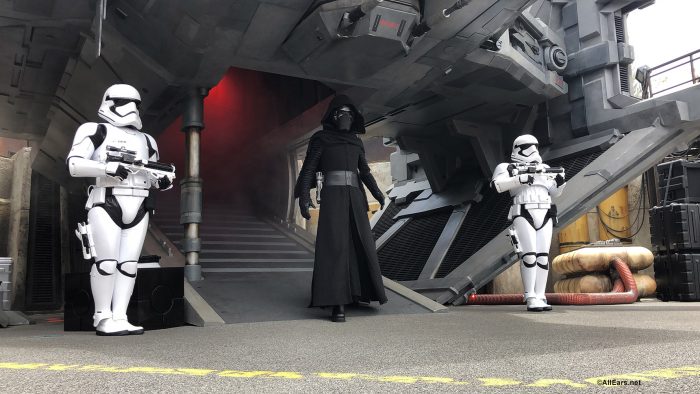 Watch out for Kylo Ren and the Stormtroopers! They are monitoring everyone as they are on the lookout for people helping the Resistance!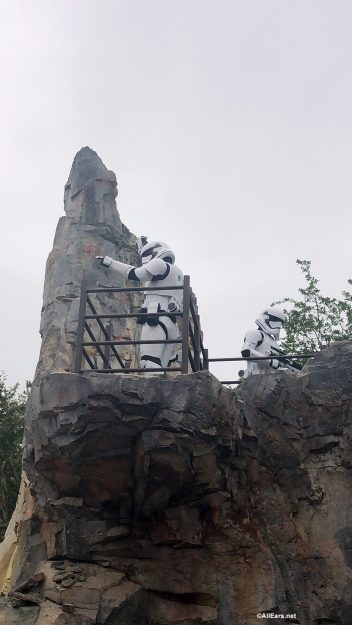 Immediately after the land's opening in the morning you may find inflated wait times for Millennium Falcon: Smugglers Run, as most people head to this attraction first. Later in the morning and day you may find more manageable, and even surprising wait times for this attraction.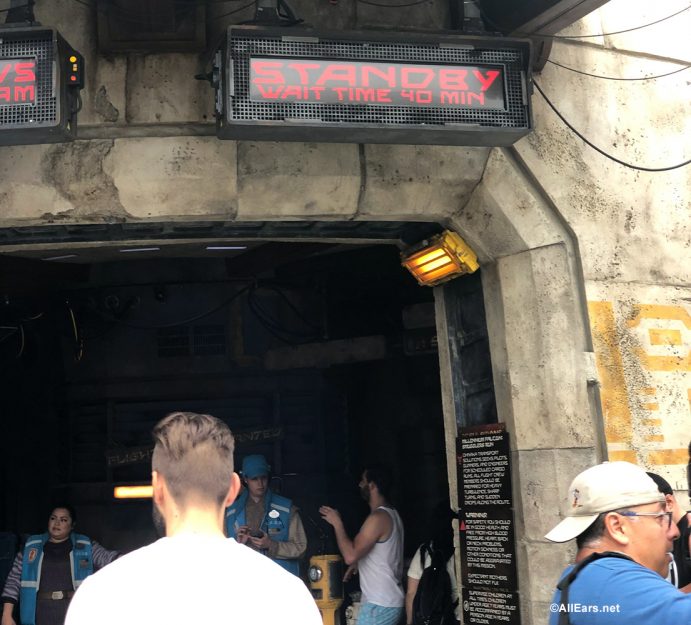 After our ride, we were in the mood to shop. Remember, you need a reservation to build a light saber at Savi's Workshop, but you are free to enter all the other shops without a reservation. Which holocron should we get on our next visit to Dok-Ondar's Den of Antiquities?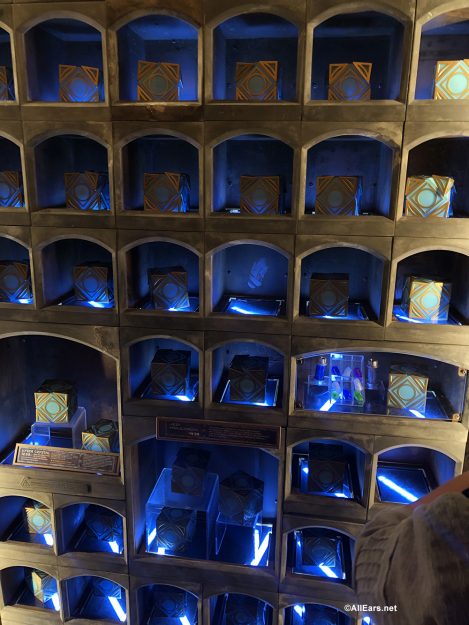 At last! It was time to go to Oga's Cantina. Be prepared, even with a reservation, you will wait in line for a short while for a shared table. When you first arrive for your reservation, you will receive a brown card to indicate that you're waiting to go inside.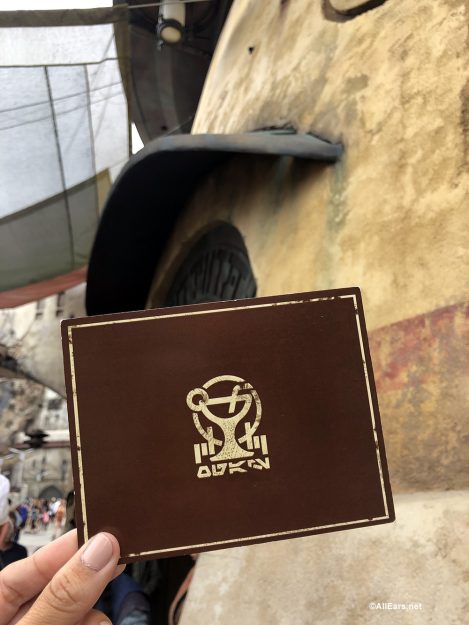 Once you are allowed to enter the cantina, you're given a second card — a green one, this time — on which your entry time is written. Guests are now only allowed inside the cantina for 45 minutes. In addition to a time limit there is also a two-drink limit per person, which is monitored on your card.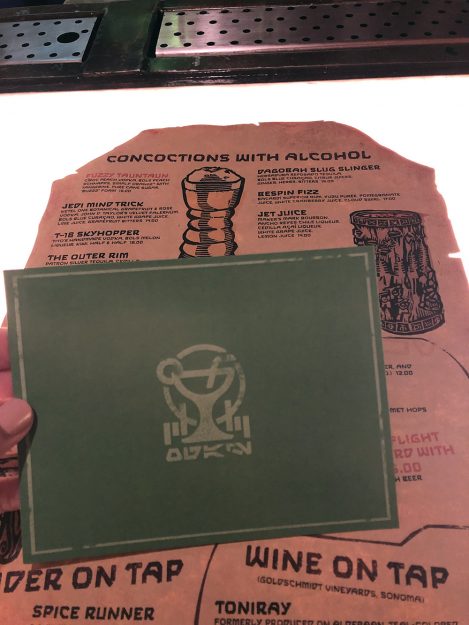 Overall we enjoyed our time in Galaxy's Edge, and found that crowds, while significant, were not overwhelming without the reservation system in place.
We're really looking forward to see what the land in Disney World is like when it opens on August 29!
Have you visited Disneyland's Star Wars: Galaxy's Edge? Share your experiences with us in the comments!
Star Wars: Galaxy's Edge at Disneyland is NOW OPEN! Don't miss these posts about the new land:
Be sure to follow @allearsnet on Instagram and Twitter!
Check out our YouTube Channel for reviews, news, information and more!
Click below to subscribe to the AllEars® newsletter so you don't miss any of the latest Disney news!