Pop-Up Disney! A Mickey Celebration opened over the weekend as part of Mickey Mouse's 90th birthday celebration events.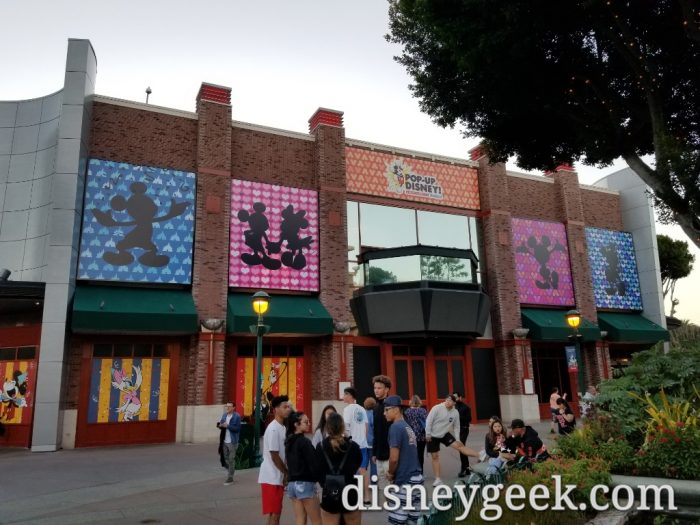 Our friend Jason of disneygeek.com shared a few photos with us of the exterior of the new exhibit, which features nine interactive, immersive, playful, photo-ready galleries inspired by Mickey and Minnie Mouse.
From the moment you see the exhibit's building you can tell you are in store for a fun, whimsical experience.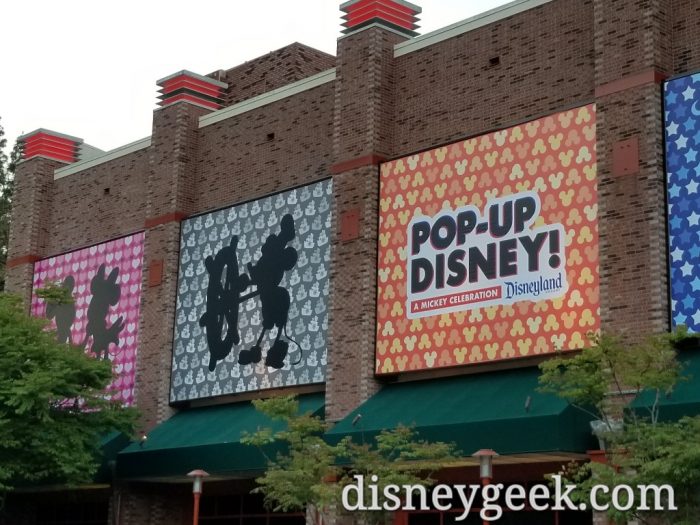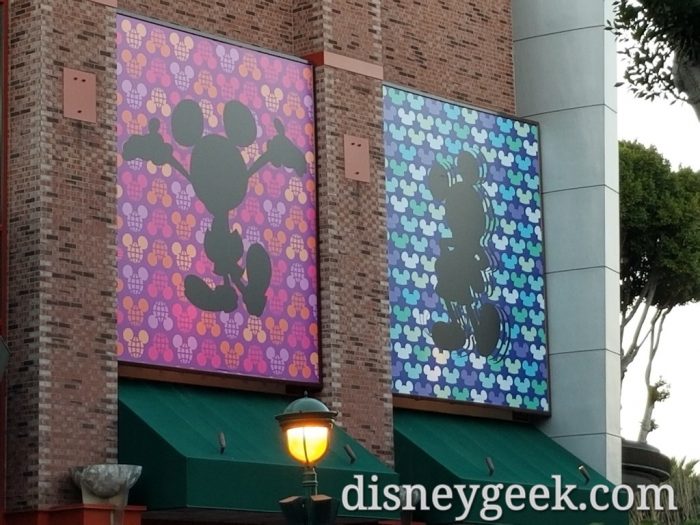 Be sure to have your smile ready and your camera out once you step inside the galleries. You have a chance to relax on Minnie's signature polka-dot bow, play around in a Coco-inspired gallery, be a part of Plane Crazy or Steamboat Willie and more!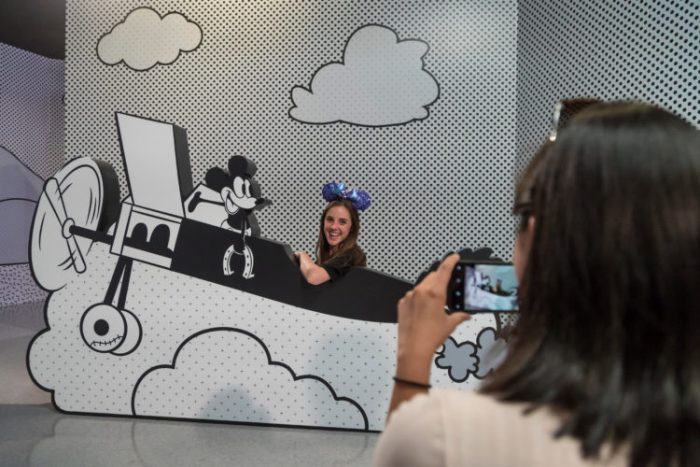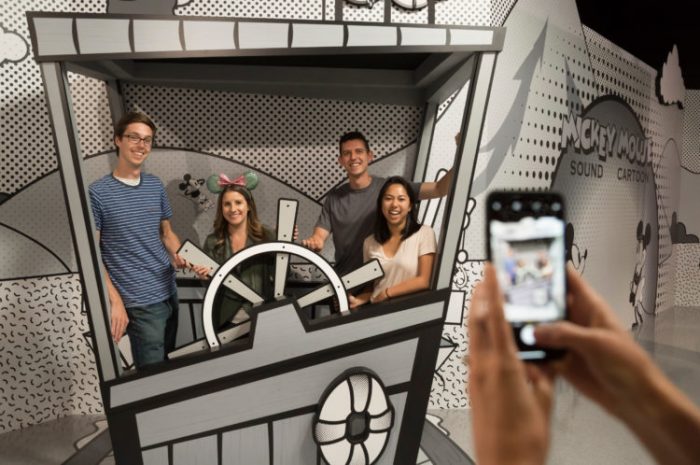 Have you ever wondered what it would feel like to be IN one of those iconic Mickey Mouse balloons? Wonder no more as you enjoy the galleries in Pop-Up Disney and get to stand "in" an 8-foot Mickey Balloon!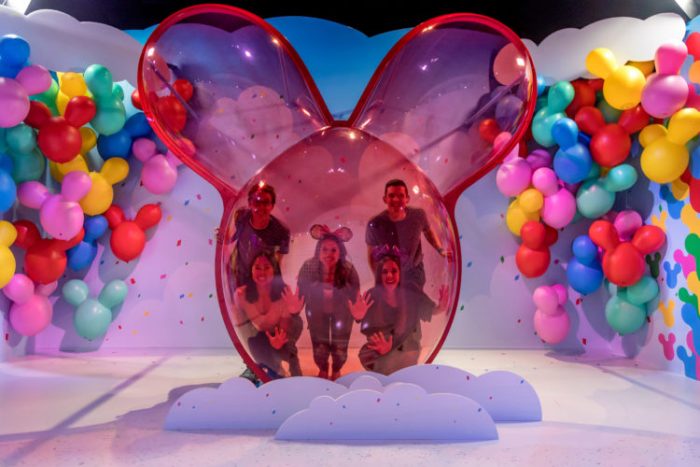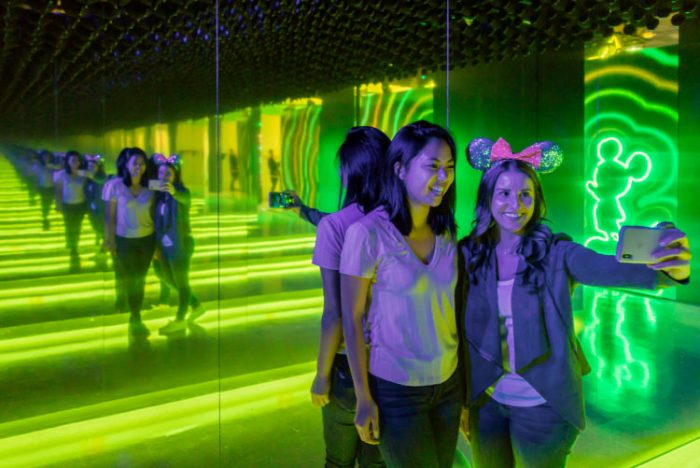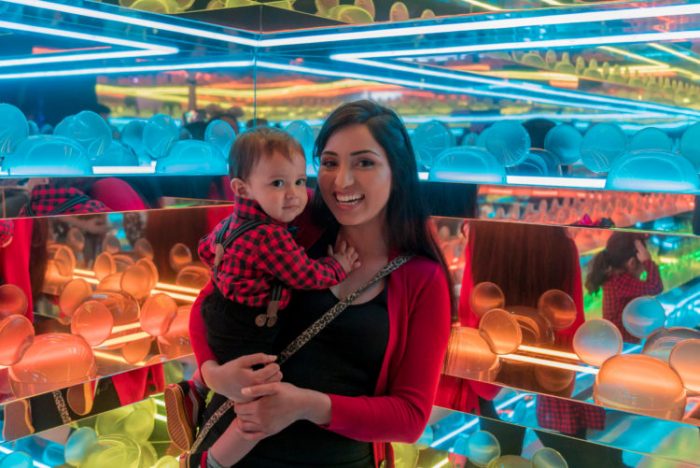 If you want to commemorate your experience at the Pop-Up Disney! exhibit there is a gift shop with new merchandise, including a new Disneyland spirit jersey staring Mickey.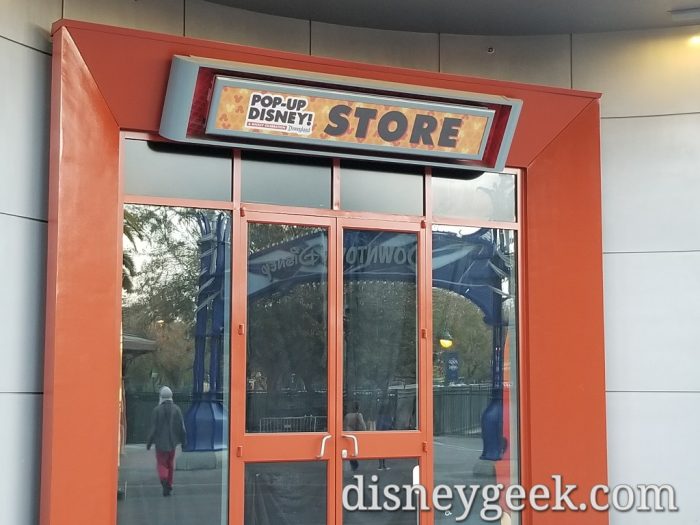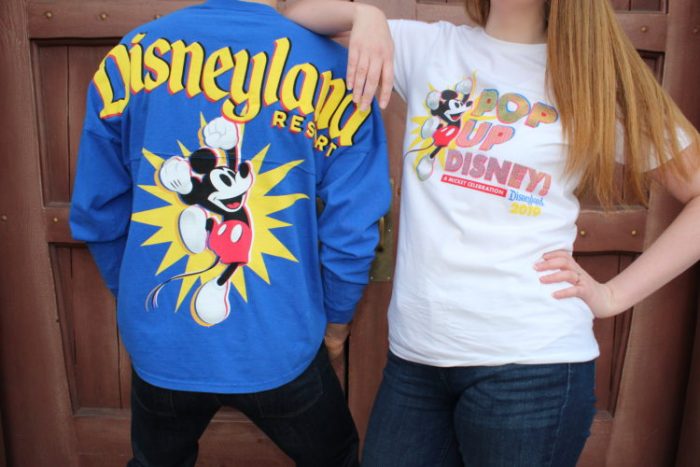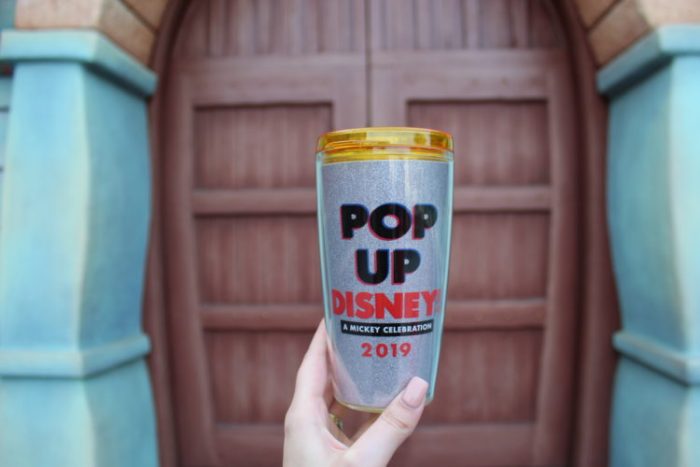 You will also find some merchandise featuring Mickey that celebrates the way he has woven himself into our lives over the past 90 years, from TV and movie roles to telephones and waffles!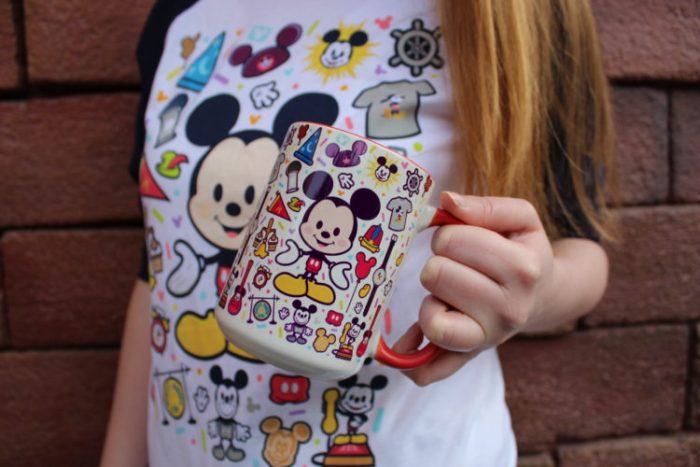 Be sure to keep your Pop-Up Disney! ticket, because you can purchase special items like the Mickey Cake Pops photographed below with your ticket.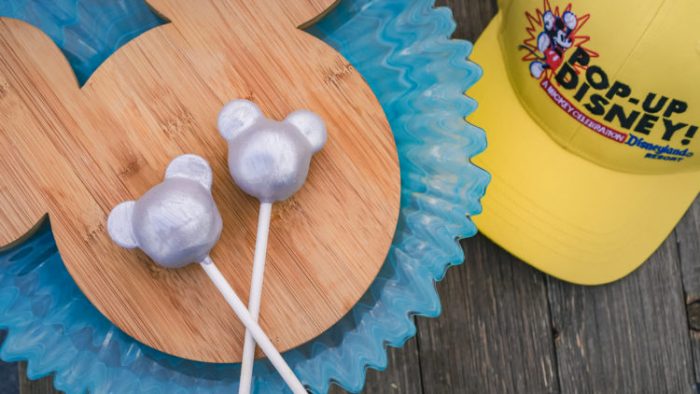 Watch this special preview of the exhibit here.
Pop-Up Disney! requires an admission ticket that must be purchased in advance online.
Learn more about the exhibit and purchase your tickets on the Disneyland website.
Parking valid only at the Downtown Disney District parking lot or other Disney-designated parking lot, and parking can be validated for five hours with a Pop-Up Disney! ticket.
Have you been, or do you plan to go, to Pop-Up Disney!? Let us know in the comments, and be sure to tag us @allearsnet in your Pop-Up Disney! photos!
Be sure to follow @allearsnet on Instagram and Twitter!
Check out our YouTube Channel for reviews, news, information and more!
Click below to subscribe to the AllEars® newsletter so you don't miss any of the latest Disney news!