The 3D movie musical "Mickey's PhilharMagic" premiered yesterday in Disney California Adventure park.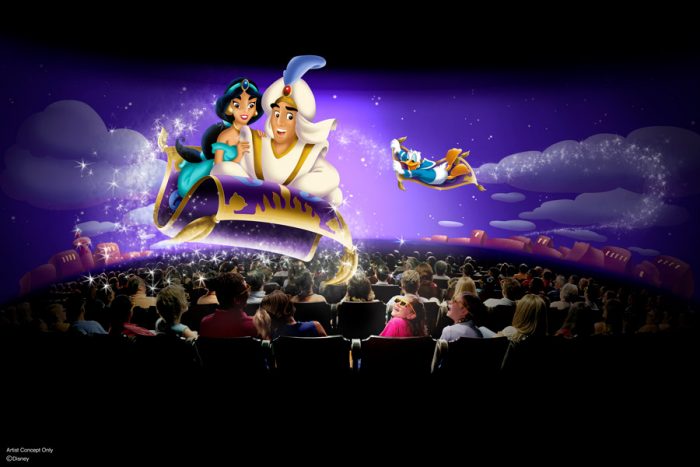 Located in Hollywood Land, the show, which can already be found in Walt Disney World's Magic Kingdom, Tokyo Disneyland, Hong Kong Disneyland, and the Walt Disney Studios Park at Disneyland Paris, is housed in the Sunset Showcase Theater.
This theater has been repurposed a few times over the years. Until recently park guests could get an exclusive sneak peak of upcoming Disney films there. Before that the Sunset Showcase Theater was the longtime home of the Muppet Vision 3D show.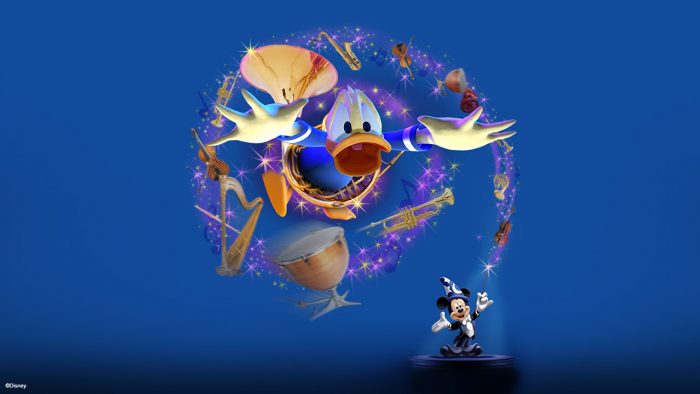 Now, guests at DCA will be able to enjoy the antics of Donald Duck who, with a little help from Mickey's Sorcerer's Hat, is unexpectedly plunged into a 3D dream world of classic Disney animated musical sequences. The audience joins Donald on a whirlwind tour of some of the most memorable songs from "Beauty and the Beast" and "The Little Mermaid," to "Peter Pan" and "Aladdin."
Have you seen Mickey's PhilharMagic at the other Disney Parks? Are you excited to see it at Disney California Adventure? Let us know in the comments below.