The Food Trucks at Disney Springs have been a major hit with Disney diners, and today, a brand-new truck rolled up and joined the gang at the Food Truck Exposition Park.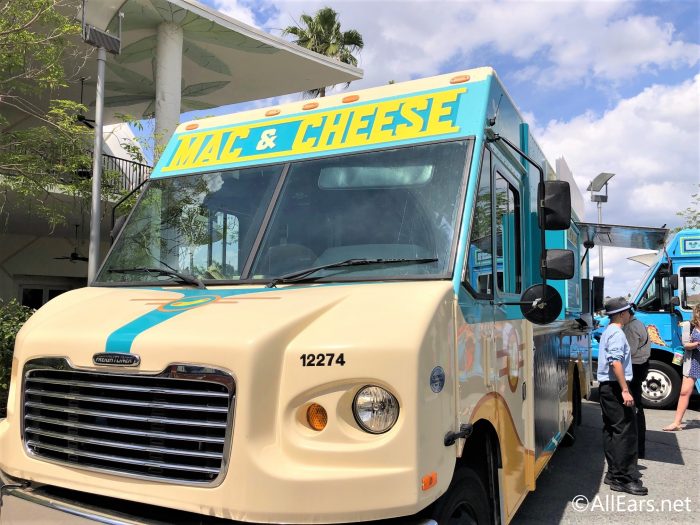 Introducing the eagerly awaited Mac & Cheese Food Truck.The menu features five very unique, over the top varieties of what else… macaroni and cheese!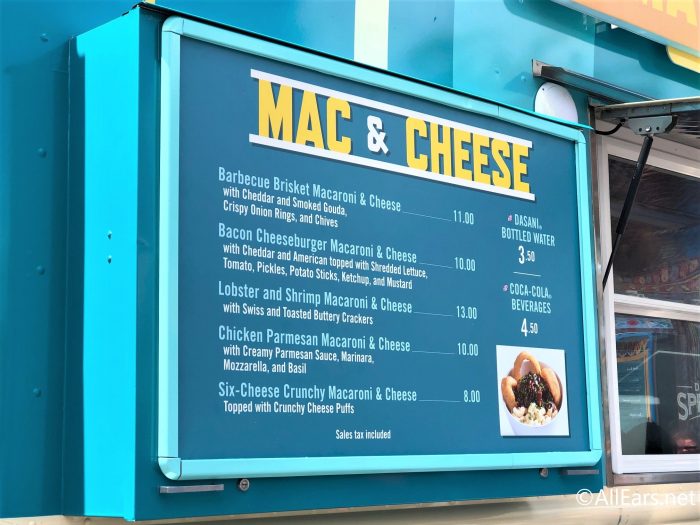 We couldn't wait to dive in and try them all! First up: the Barbecue Brisket Mac. This features brisket, cheddar and gouda, and crispy onion rings.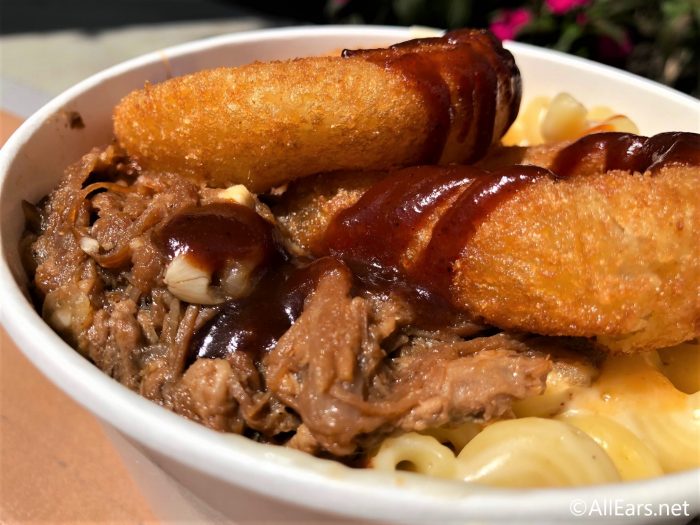 The meat was so tender and delicious! If you're a brisket fan, you will not be disappointed.
We sank into the Bacon Cheeseburger Mac next, which has ground beef and a cheddar and American cheese sauce, plus all the fixings.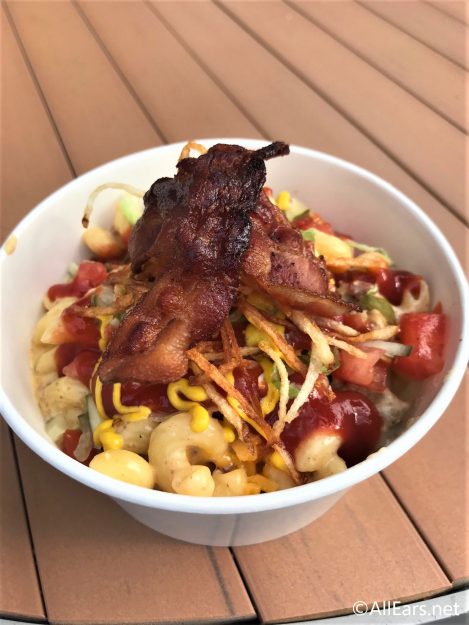 This was a fan favorite! It really does taste like a cheeseburger thanks to the pickles and we enjoyed the crunch from the onions.
We dug into the seafood variety, which has shrimp and lobster plus a Swiss cheese sauce and buttery crackers.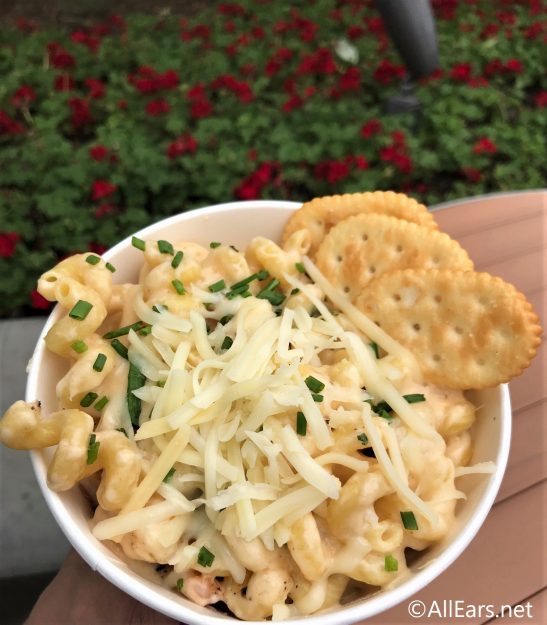 This was so rich and creamy, and came chock-full of big, juicy shrimp. It was a little light on the lobster, but seafood lovers will still enjoy it.
The Chicken Parm variety was next!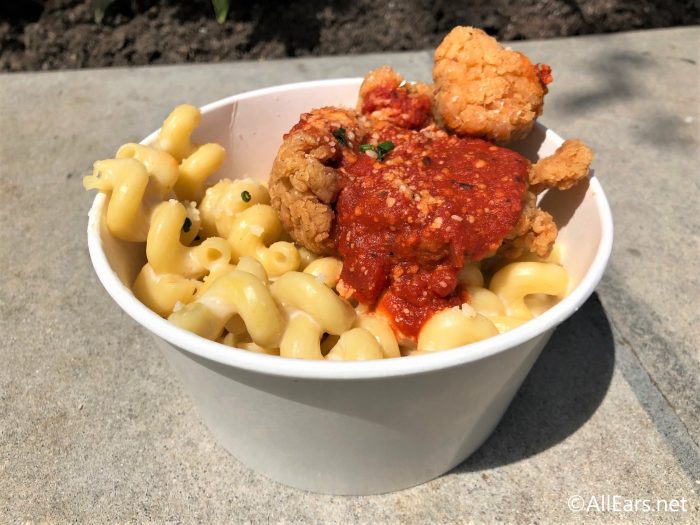 This came with Disney chicken nuggets on top of a creamy bed of elbow macaroni, and featured Parmesan and mozzarella cheeses. This was another hit, and if you love chicken nuggets (who doesn't!?) you'll likely love this, too!
Last but not least, the Six Cheese Mac and Cheese, which comes with "crunchy cheese puffs" on top!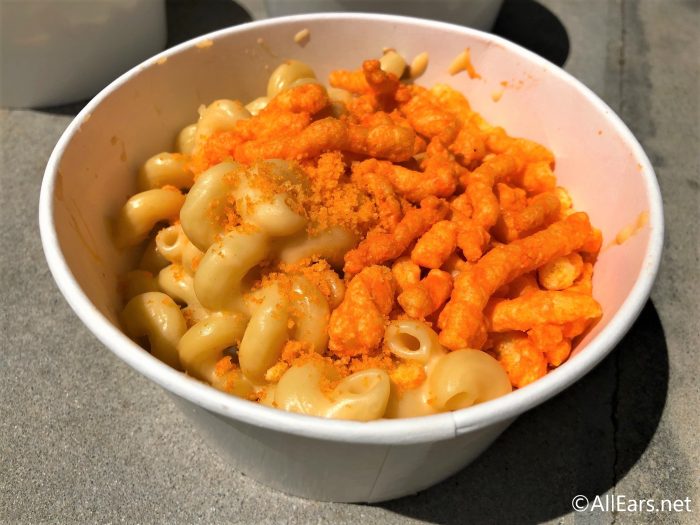 This was so rich with the five-cheese sauce, and the "puffs" on top add an unsurprising yet still delightful crunch.
Overall, the truck is a hit! Each variety is unique and features different cheeses — we loved them all! They come in nice large portions, and they do have plastic lids if you're on the go. We recommend sharing, because they are rather rich — plus maybe you can try more than one this way!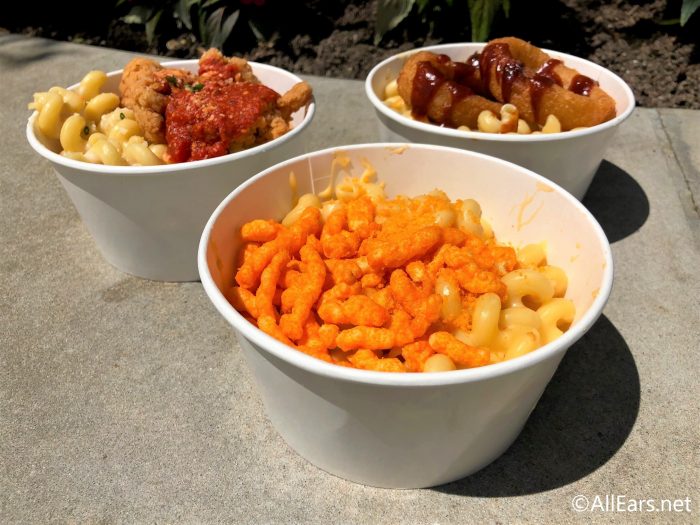 Are you headed to the Mac & Cheese Truck on your next trip to Disney Springs? Let us know in the comments!
Remember! When you're in Disney tag @allearsnet in your photos!
Be sure to check out our YouTube Channel for reviews, news, information and more! 
Stay on top of all the latest Disney openings — click before to subscribe to the AllEars® newsletter!