The AllEars.net team works every day to maintain and update our database of Disney World and Disneyland menus to help you plan your vacations. Sometimes we come across big updates, and other times we might see minor changes. We collect all of the significant updates in one place for you in a feature that we call Menu Mania!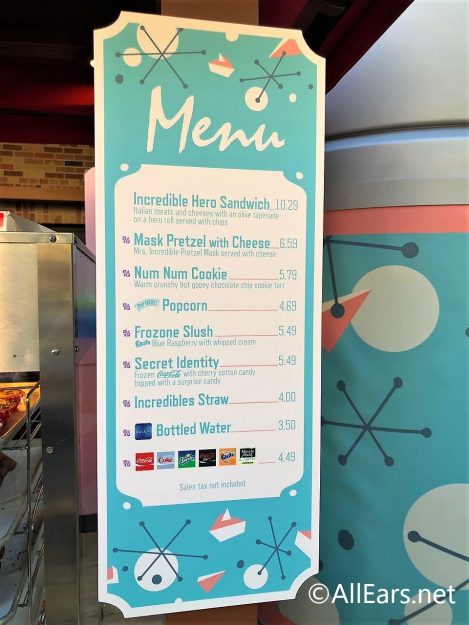 This week we found additions, special Valentine's Day menus, and more!

Menu Mania! January 31, 2019
NEW! Passholder Only "Secret Menu Item" Signature Poutine (fresh-cut French fries, Canadian cheddar, truffle, red wine reduction)
Hollywood Studios Rosie's All American Cafe
NEW! Key Lime Verrine
NEW! Chili-Cheese All-Beef Foot Long Hot Dog
NEW! All-Beef Foot Long Hot Dog
Hollywood Studios Fairfax Fare
NEW! Pork Tamale
NEW! Tres Leches Verrine
Removed: Chili-Cheese All-Beef Foot Long Hot Dog
Removed: All-Beef Foot Long Hot Dog
Animal Kingdom's Kusafiri Coffee Shop and Bakery
NEW! Spinach & Feta Quiche
NEW! Pistachio Honey Croissant
Animal Kingdom's Royal Anandapur Tea Company
NEW! African Mulled Wine
NEW! African Coffee (spiked options available with Amarula Liqueur, Godiva, Jameson, or Grand Marnier)
Disney's Contemporary Resort's The Wave…of American Flavors
Disney's Caribbean Beach Resort Blue Runner Pizza (in room menu)
Blizzard Beach's Lottawatta Lodge
We update our menus very frequently, and if you're looking for recent changes there's an easy way to do just that. Click on "Click here to view recent changes" under the Last Updated date on the menu page and there you'll see what changes have been made to the page.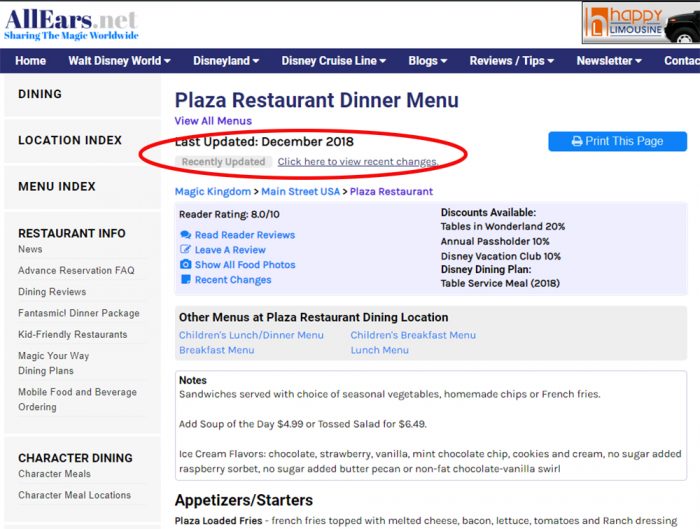 Let us know what other sorts of info you'd like to see in our menu updates in the comments below!
Remember! When you're in Disney tag @allearsnet in your photos!
Want more AllEars.net content? Be sure to check out our YouTube Channel for reviews, news, information and more! 
Subscribe to the AllEars® newsletter so you don't miss any exciting Disney news!