To help ring in the Lunar New Year, currently being celebrated at the Disneyland Resort until February 17, 2019, AllEars.net was invited to a presentation featuring some of the new specialty foods available at Disney California Adventure.  Taking us through the plethora of offerings was Chef John State, Culinary Director, Food & Beverage at the Disneyland Resort.
Some of the highlights of the talk: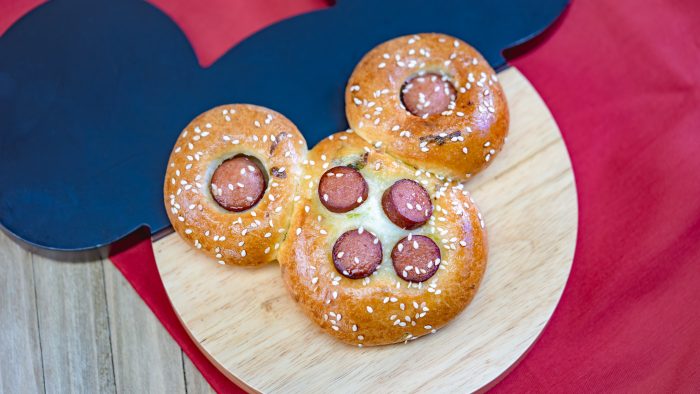 Foods such as the hot dog bun and mango bun have Mickey shapes incorporated in them to enhance their storytelling potential–just a glance at them by guests (or their Instagram followers) will indicate where they are and what they're doing.
The roster of dishes are reflective of generally perceived lifestyle shifts favoring plant-based diets.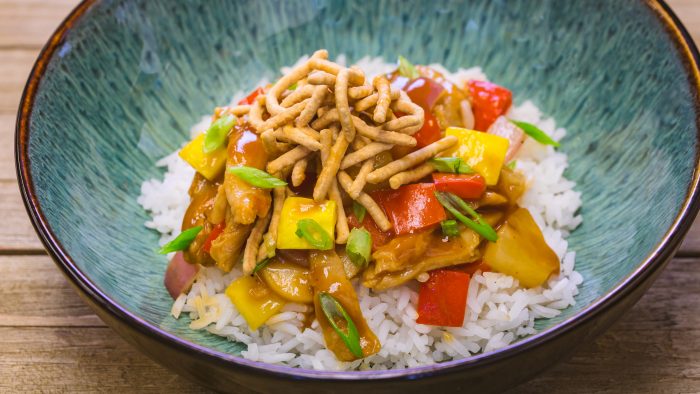 The vegetable and pineapple stir-fry features a plant-based protein called Oumph! in place of chicken.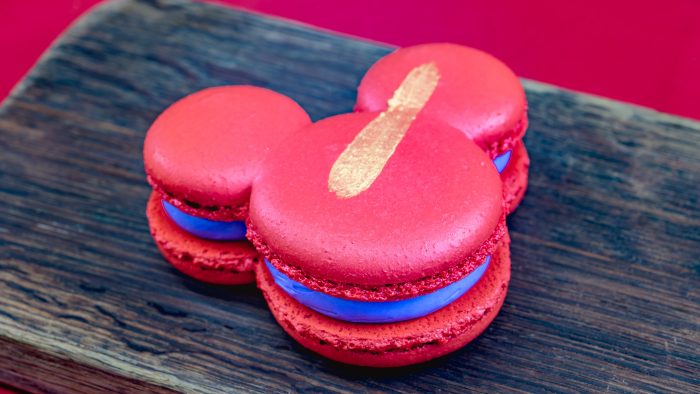 The sweet potato macaron has Crème Fraîche right in the center, so Chef State recommends resisting your natural impulse to eat the ears first, and instead nibble from chin to ears.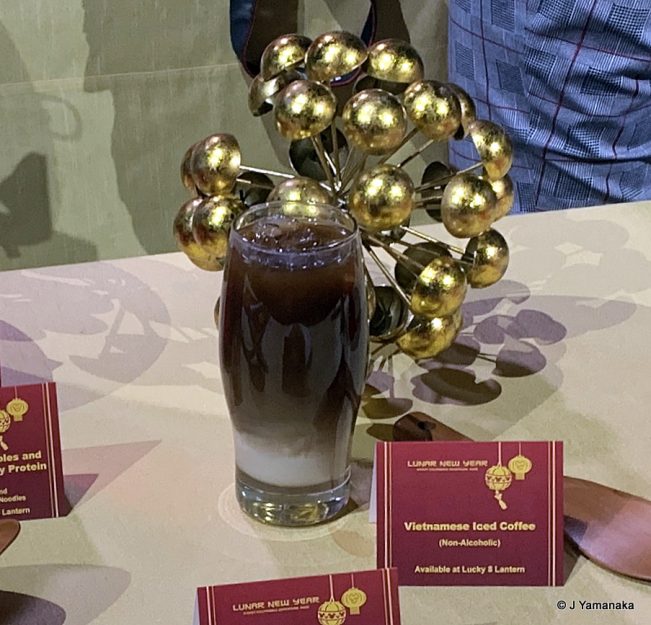 Their Vietnamese Iced Coffee was developed with the input of the owner of 7 Leaves Cafe.
Gary Maggetti, General Manager, Disney California Adventure Park West Disneyland Resort, also spoke a little about the thoughts inspiring the Lunar New Year menu:
This year they increased the number of festival food booths from the last couple years to four, and grouped the dishes not by country but by theme:  Noodles, Wheat, Rice, and Spice.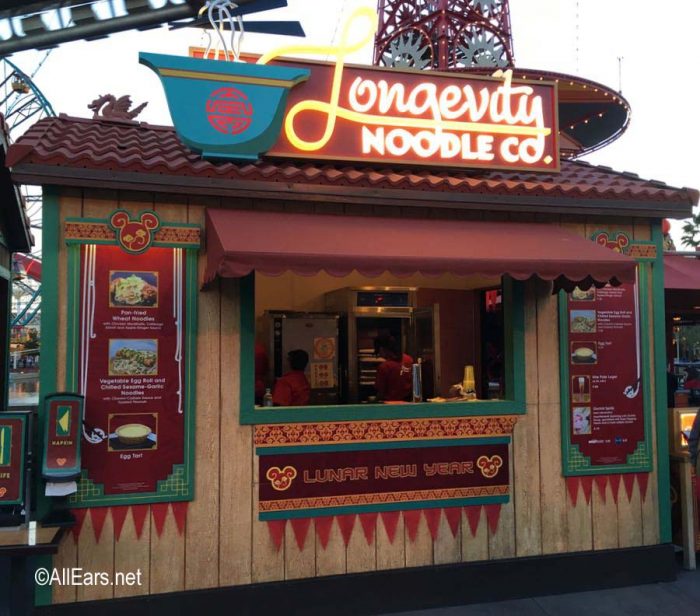 Longevity Noodle Co. features noodles, along with an egg tart that is a returning favorite.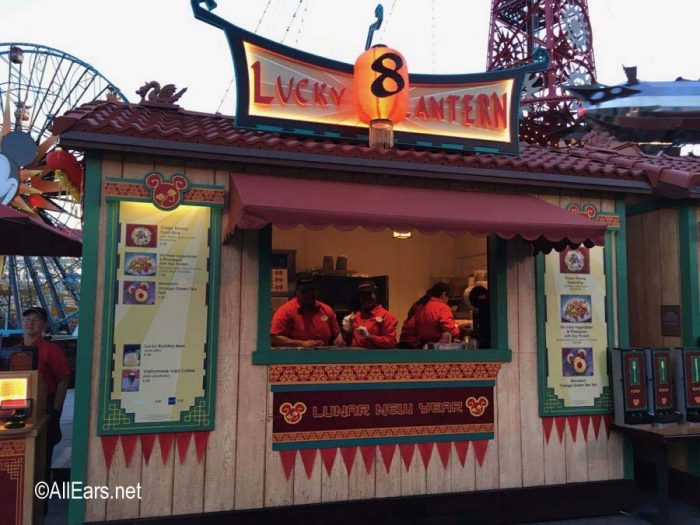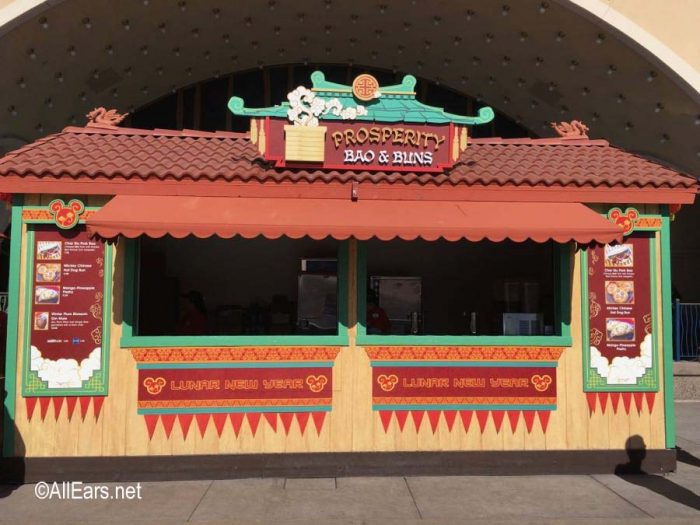 Prosperity Bao & Buns has baked food with Disney inspired touches, such as the Mickey hot dog bun and Mango-Pineapple Pastry.  (Why would they not make the bao look like the character from "Bao?!")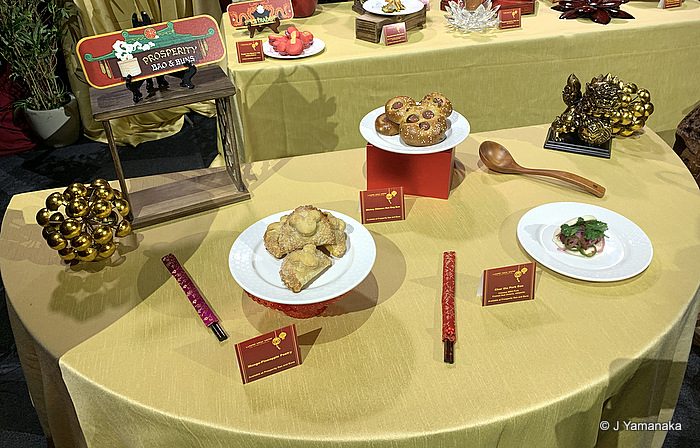 Over at Red Dragon Spice Traders, heat is the name of the game, as the Firecracker Three Cup Chicken is returning spicier than last year.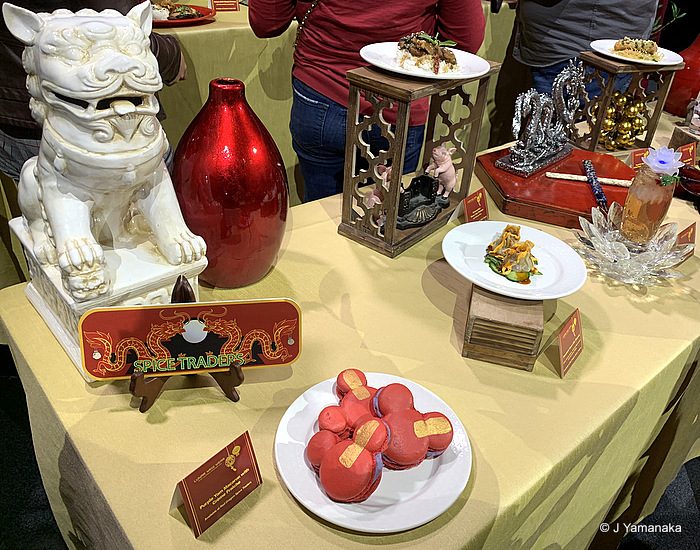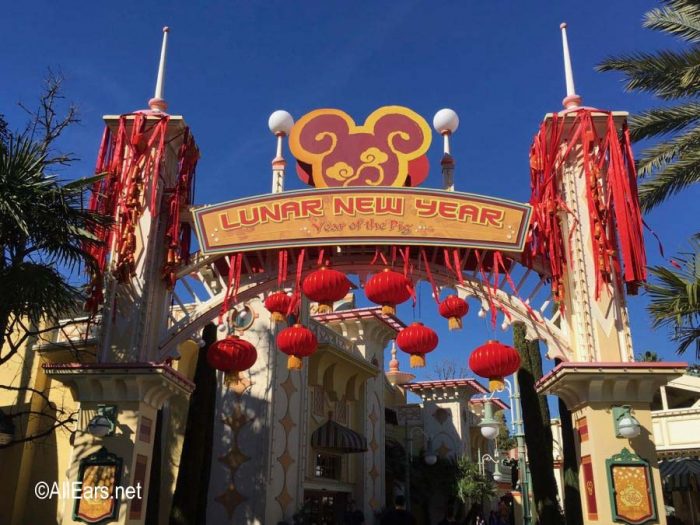 Paradise Garden Grill also has some seasonal offerings including the Banh Mi, which Maggetti claims may be the best thing he ever ate.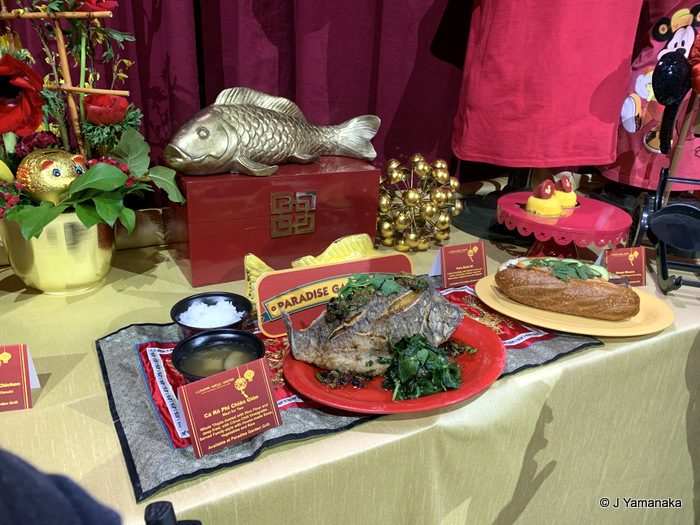 New for this year, guests purchasing the Sip and Savor pass can use it at Paradise Garden Grill for the Banh Mi, Vegan Orange Tempeh, and Korean Grilled Chicken, which will come in portions 3/4 the size of a full entree.  The Mango Mousse and Almond Milk Tea will also be available with the Sip and Savor pass.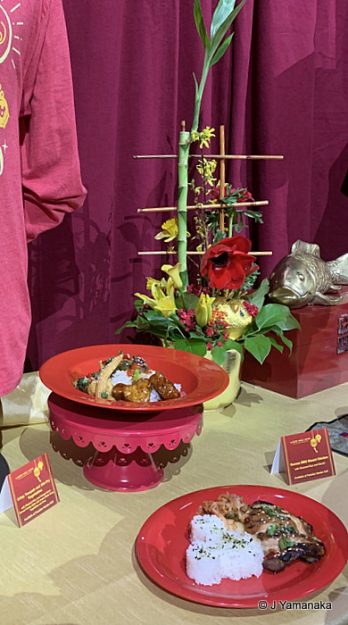 There will also be a festival cart featuring Gochujan Chicken Wings and Mini Almond Cookies.
As a test for this year to try to minimize the lines, guests will be able to order any item from any of the four main marketplace booths for any of the booths.  Paper slips will be provided for you to mark down your order and pay at one booth, and then go directly to pick up your food from another.  While maybe not as convenient as mobile ordering, this will hopefully cut down on disproportionate line formation.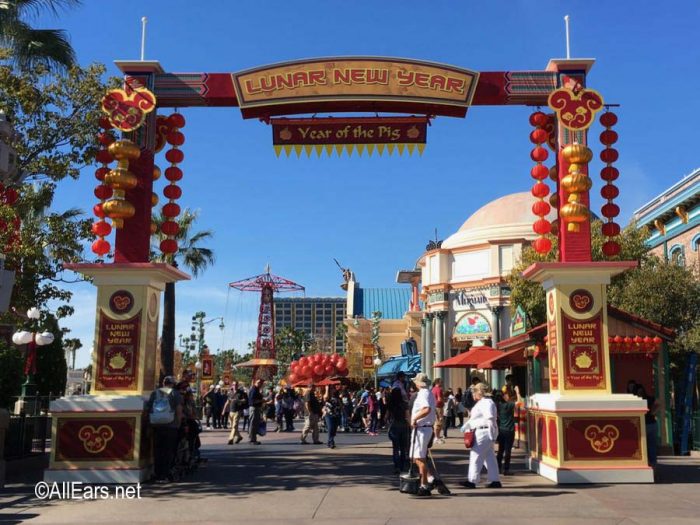 Eating well at the start of the new lunar year is thought to encourage good fortune and happiness for the rest of it.  Taken in that sense, beginning your new year eating around Disney California Adventure's Lunar New Year celebration can really only be considered one of your duties to bring about auspicious things.  Just remember:  It's not the calories, it's the prosperity.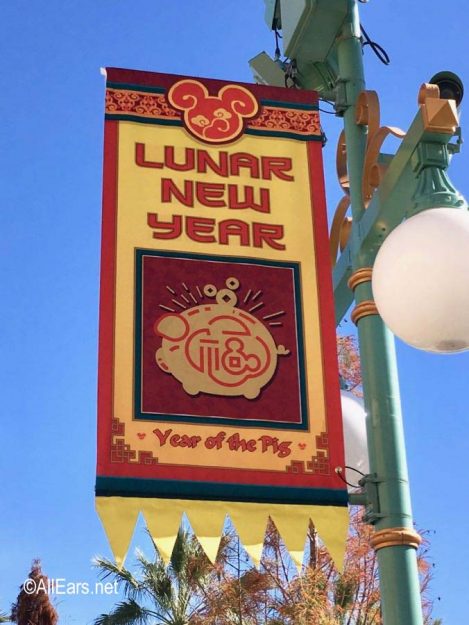 When you're in the Disney Parks, remember to tag @allearsnet in your photos!
Be sure to check out our YouTube Channel for reviews, news, information and more! 
Subscribe to the AllEars® newsletter so you don't miss any Disney news!