Contributing photographer Jason of disneygeek.com shares these photos of the new "Get Your Ears On" Celebration Dance Party, which takes place on weekend nights at Disneyland's Tomorrowland Terrace.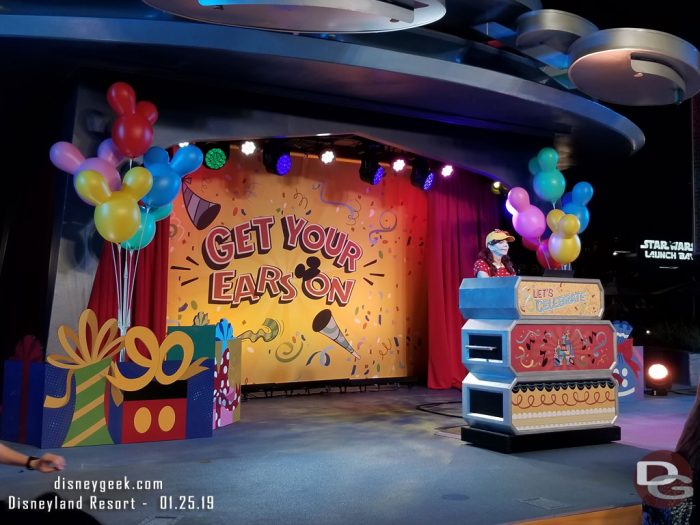 From 7 to 11 p.m., a DJ hosts a lively dance party, where guests are invited to join Disney characters and move and groove to popular music and  dance mixes of Disney songs.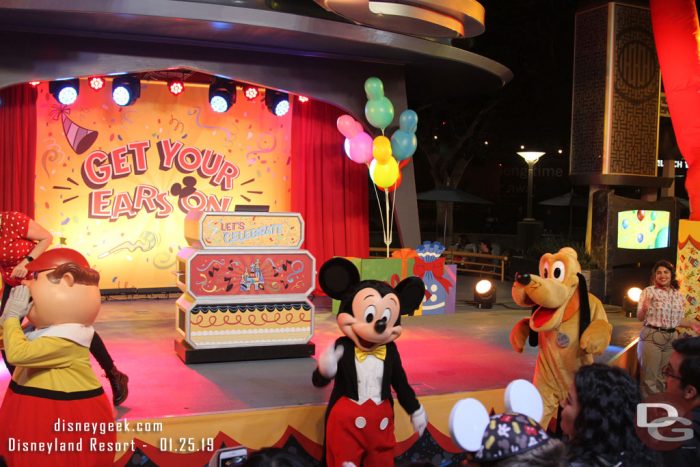 There are usually two or three characters out at a time.  There's some overlap when the character groups swap, so there could be four or five on the dance floor at times.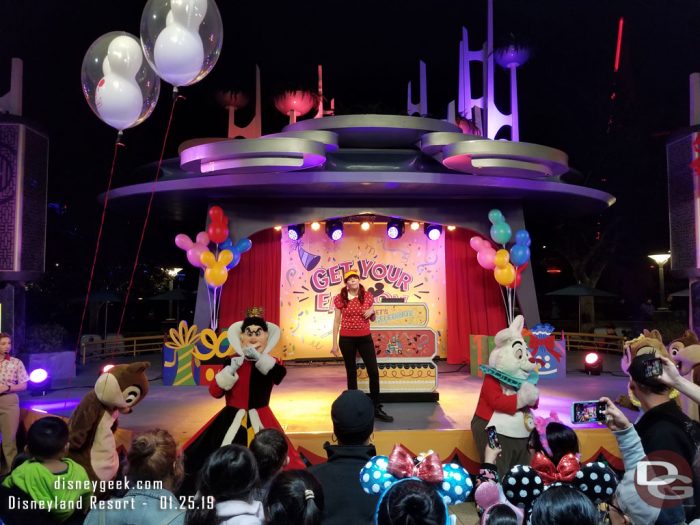 The party features some less common characters like Clarice the Chipmunk, the Queen of Hearts, the White Rabbit, and Tweedle Dee and Tweedle Dum.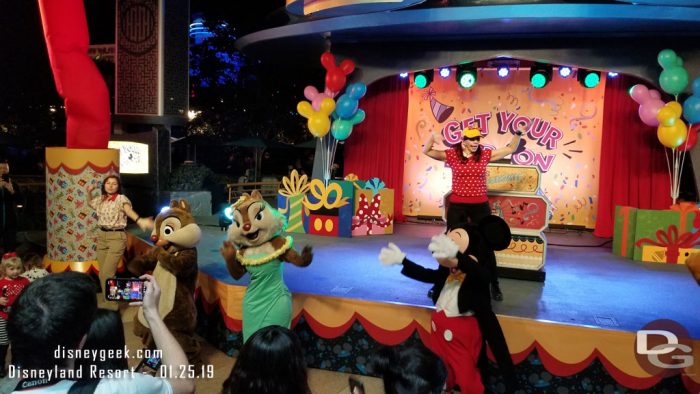 Hope you enjoyed this highlight from my trip to the Disneyland Resort. For additional photos and details from this trip you can check out the full Disneyland Update I posted on my site, https://disneygeek.com Also be sure to follow me on Twitter @disneygeekcom for pictures from the parks.
Be sure to check out our YouTube Channel for reviews, news, information and more! 
Want to stay up-to-date on all the Disney news?
Subscribe to the AllEars® Newsletter!