The 23rd annual Epcot International Food and Wine Festival started last week on Aug. 30, and, as we do each year, we have set up a survey to find out what you, our AllEars.Net readers, think of the various food and beverage items available at the global marketplaces scattered around the theme park.
Did you LOOVE the sweet potato poutine at the Refreshment Outpost? Did you loathe the kefta pocket in the Morocco pavilion? This is your opportunity to not only express yourself, but to help other readers as they are planning their attack on the Food and Wine Festival. I mean, wouldn't you have liked to know beforehand that more people were loving on the Piggy Wings from the Flavors from Fire marketplace than the lobster roll from Hops & Barley? You might still have chosen the lobster, but you would have been making an informed decision that could have saved you $8.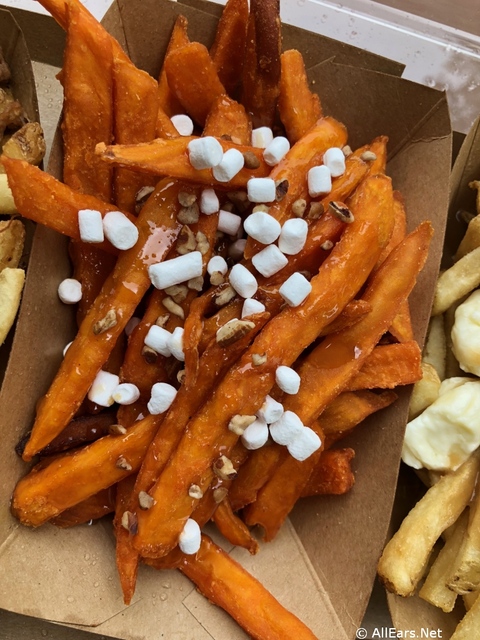 So if you've been to the festival, why not take a few minutes to share your expertise? You'll find our survey HERE.
And if you haven't been yet, but are busy planning your eating strategy, you can see the results of the survey so far HERE.
Don't forget to check out the rest of our Epcot Food and Wine Festival coverage, too!
See you at the festival real soon!