Each week in the AllEars® Newsletter, we tell you that we are continually updating our dining database, and we give you a few highlights. But maybe you're wondering what exactly that means.
In a nutshell, it means that each and every week we are gathering menus from various Walt Disney World restaurants and then updating them on our site. We are also adding photos of the menu items as we go, not to mention photos of the dining locations themselves. Sometimes we even add videos!
We thought you might find it of interest to see exactly what has changed each week, so we've decided to present you with a weekly recap diving into a little more detail.
So this past week, here's what we've done to stay current with the ever-changing world of Disney Dining:
IN EPCOT
— We've updated the menu for Restaurant Marrakesh in the Morocco Pavilion in Epcot's World Showcase. New items on the menu include: Pan-Seared Lamb Loin Medallions with Hummus Rosemary Pancakes; Mussels Casablanca; Goat Cheese with Crispy Bread; Warm Beignets and Sweet Cream; Taste of Morocco, a three-course meal.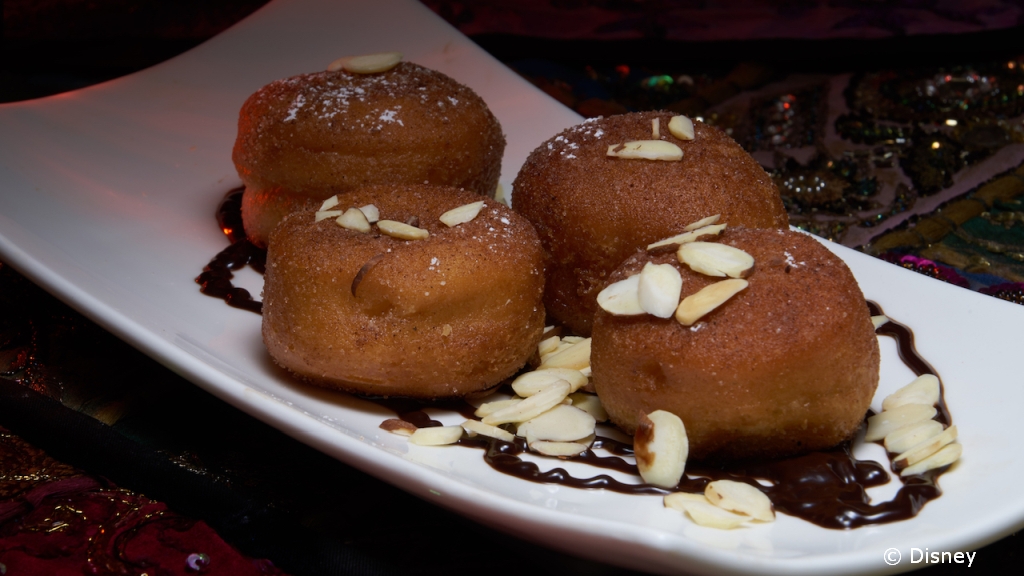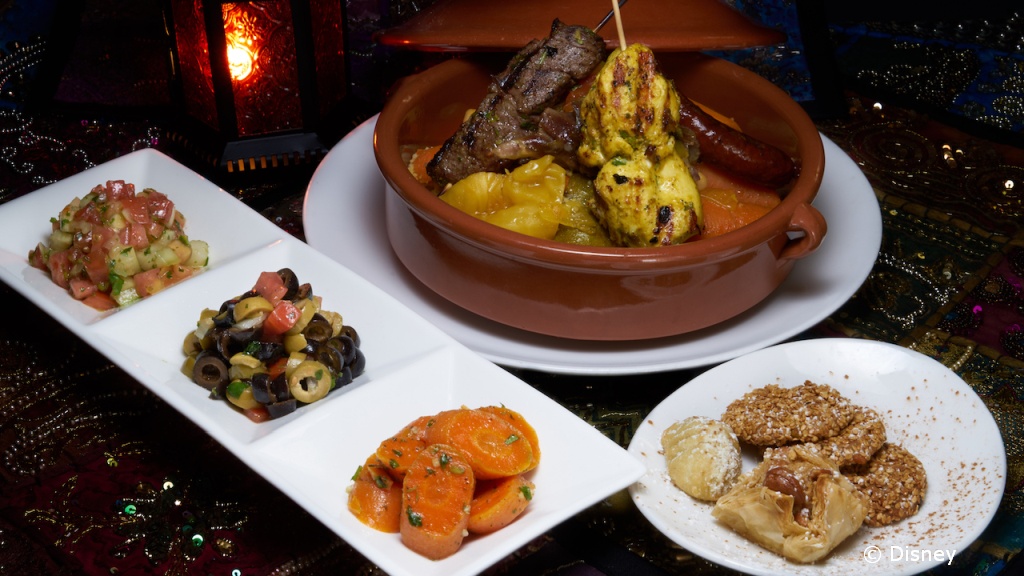 IN DISNEY'S HOLLYWOOD STUDIOS
— We updated the menu for Woody's Lunch Box at the new Toy Story Land in Disney's Hollywood Studios — the Monte Cristo sandwich has been deleted!
— At the KRNR Rock Station in front of the Rock 'n' Roller Coaster attraction in Disney's Hollywood Studios, we added frozen lemonade or Coke with a shot of Bacardi, Jack Daniels or Tito's homemade vodka to the menu.
IN DISNEY'S ANIMAL KINGDOM
— We added the new menu for the Family-Style Dining Experience at Pizzafari in Animal Kingdom. This menu includes pizza, pasta and chicken dishes, caprese & Caesar salads, dessert and non-alcoholic beverages.
AT THE RESORTS
— We added the Dole Whip Cupcake to the menu at All-Star Music Resort's Intermission Food Court menu.
— We added the Iridescent Cupcake, the Stitch Cupcake and Edible Cookie Dough to the All-Star Sports Resort's End Zone Food Court menu.
— At Gasparilla Island Grill at the Grand Floridian, we added the Incredibles' Dash cupcake to the menu.
— Over at the Contemporary Resort's Contempo Cafe, we updated the menu to include an iridescent cupcake with Minnie Mouse ears topper; an Oreo monorail cupcake; and a Grilled Salmon Rice Bowl and Seared Chicken Rice Bowl.
AT DISNEY SPRINGS
— We updated the menu at Amorette's Patisserie in Disney Springs. They've added themed petit four cakes: one with a S'more flavor/campfire theme; one with a peanut butter & jelly flavor/picnic theme.
— We also did wholesale menu updates for the following restaurants:
— Terralina Kid's Menu at Disney Springs
— The Basket at Wine Bar George also at Disney Springs
— Fairfax Fare at Disney's Hollywood Studios
Whew! That was more than a few changes, wasn't it? That's it for this week!
Be sure to check back next week when we'll have lots more for you!
Let us know what you think of this weekly recap and please feel free to make suggestions below!