As with most special events at Walt Disney World, Animal Kingdom's 20th anniversary celebration comes with a delightful selection of merchandise designed to mark the occasion. Some merchandise already is available, and many items will debut tomorrow on the actual anniversary date. Here's a look at what is being offered and where to find the items.
Among the most popular items are sure to be:
** A special-edition print of a tiger in the wilderness by Walt Disney Imagineer Joe Rohde. The print can be purchased at Discovery Trading Company for $55 when the park opens at 9 a.m. Sunday, April 22. The standard Walt Disney World Annual Passholder, Disney Vacation Club and Disney Visa Card Member discounts apply. Customers also can get a wristband to meet Rohde, who will be signing the prints from 1 to 4 p.m. at the store.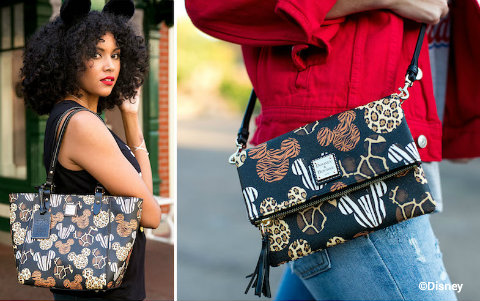 ** Three new Disney Dooney & Bourke bags with a new animal-print pattern. These bags also will be available at park opening at Discovery Trading Company. Look for a foldover crossbody ($158), a crossbody satchel ($248) and a Tote ($268). There is no annual passholder exclusive with this line, and it is not a limited edition release. Steven Miller said on the Disney Parks Blog that this is the introduction of the bags in the parks and their continued availability will depend on their popularity with guests. This new Disney Dooney & Bourke collection also will be released on the Shop Disney Parks app on Sunday.
** A limited release pin includes the Animal Kingdom anniversary logo and features Mickey Mouse and friends dressed in safari attire in a safari truck. Miller said the availability of this item after Sunday also will depend on its popularity with guests.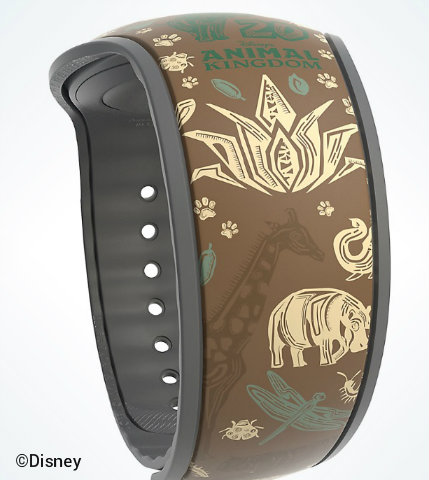 ** A brown anniversary Magicband 2.0 with designs of animals in cream and sage and the number 20.
Other special merchandise includes: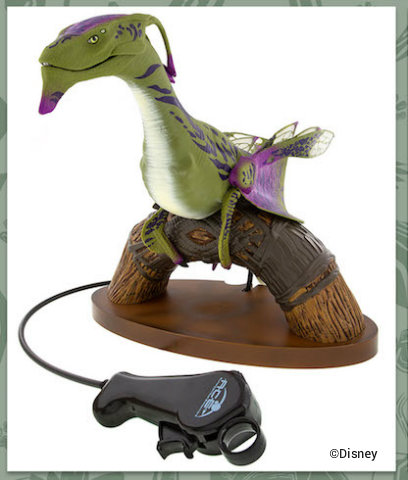 ** A Limited Release banshee toy. This bird is similar to the 10 banshee toys currently for sale in Pandora, but its green and purple colors mimic the moss-covered wall on the moon. It maintains the motion of its mouth, head and wings, which is controlled by hand and will be packaged with a display perch and a Certificate of Authenticity. The anniversary banshee will be for sale at Windtraders in Pandora at Animal Kingdom for $99.99. Discounts do not apply.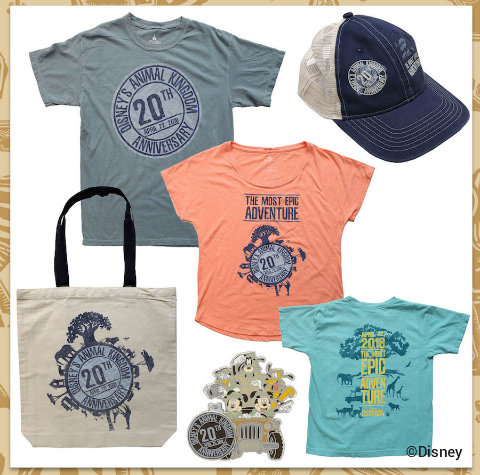 ** Dated T-shirts. A special "I was there" merchandise collection will be available Sunday, and it includes an annual passholder exclusive T-shirt and tank top. The T-shirt has "Party for the Planet" wording while the tank references the 20th anniversary.
** Two Animal Kingdom anniversary baseball caps.
** New Penny Press designs saluting the Disney Conservation Fund. These cost 50 cents, plus the penny!
At Island Mercantile, across from Discovery Island, guests will find this anniversary merchandise already on sale: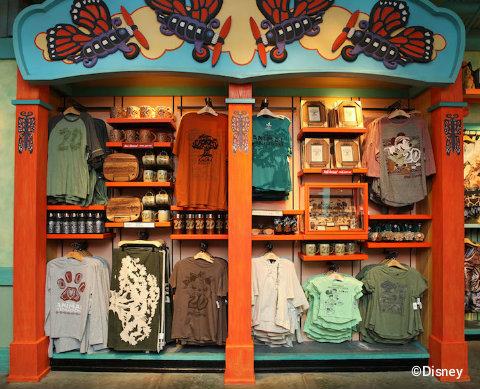 ** T-shirts. This collection offers designs of the Tree of Life as well as Mickey Mouse on safari, all with the number 20 incorporated. There are men's, women's and children's options available in earth tones. One women's shirt even has the shoulder cut-outs that are so popular now. There are so many styles that shoppers are sure to find something they like.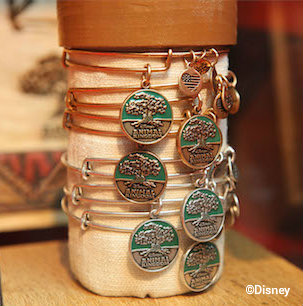 ** Alex and Ani bracelets. These gold and silver anniversary bangles depict the Tree of Life with a "20" carved on its trunk on the main charm.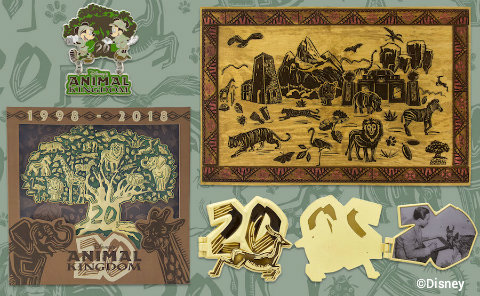 ** Pins. There are at least four collector's pins marking this 20th anniversary year. There is a Mickey and Minnie scene with the Tree of Life; a boxed, oversized Tree of Life; a scene with Animal Kingdom attractions and animals; and a hinged 20 design.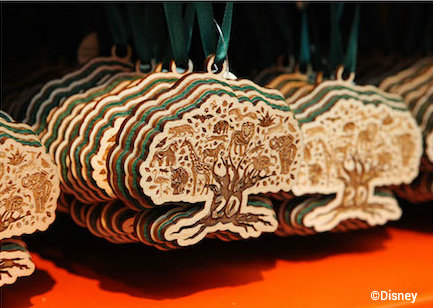 ** An ornament in the shape of the Tree of Life.
** A water bottle, a mug and a travel mug.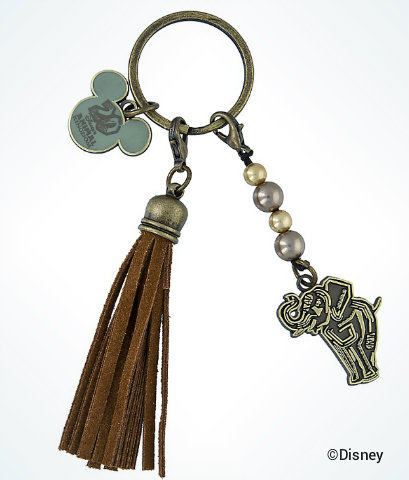 ** A beaded keychain with tassel.
Miller said many of the items in this collection will be carried for the upcoming year. They also are available on the Shop Disney Parks app and online at shopdisney.com