After you ride a banshee, you might want to own your own. Luckily for you, the Windtraders store has a rookery full of colorful banshees. A Naturalist (aka Disney Cast Member) from Alpha Centauri Expeditions will be happy to assist you find just the right one for you and the banshee.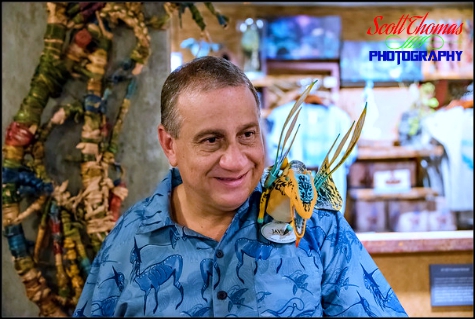 Naturalist from Alpha Centauri Expeditions with a Banshee on his shoulder inside Windtraders.
Nikon D750/28-300VR, 1/60s, f/5, ISO 5600, EV 0, 70mm Focal Length.