While I did not get a photo of someone getting their face painted, I did get the next best thing. A portrait of a Face Painter stationed just outside the entrance to Disney's Kilimanjaro Safari. As you can see she is also advertising her Face Painting skills.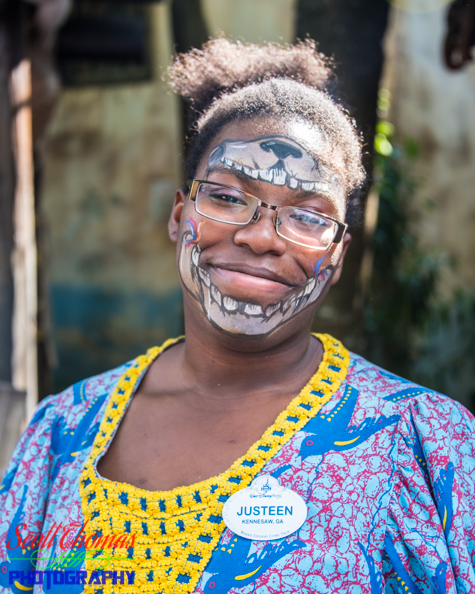 Cast Member Face Painter in the African village of Harambe.
Nikon D750/28-300VR, 1/125s, f/4.5, ISO 250, EV 0, 56mm Focal Length.
She makes the perfect person for the Disney Pic of the Week about Face Painting.
Deb will be here tomorrow to share her face painting photo.