"Do you ever look at someone and wonder 'what is going on inside their head?'"
–Joy
Blockbuster factory Disney-Pixar's fifteenth film "Inside Out" examines the turbulent mechanisms and dynamics of the five primary emotions driving an eleven year-old girl's mind.
At a recent press junket, Director Pete Docter, Producer Jonas Rivera, and cast members Amy Poehler ("Joy,") Bill Hader ("Fear,") Mindy Kaling ("Disgust,") Phyllis Smith ("Sadness,") and Lewis Black ("Anger") gathered for some equally unruly panels discussing everything from emotions, to Pixar, to Islands of Personality.
[Photos provided by Disney/Pixar]
(Audio from the Q&A follows. WARNING: SPOILERS THROUGHOUT THE INTERVIEW. PLAY AUDIO/READ FURTHER AT YOUR OWN RISK)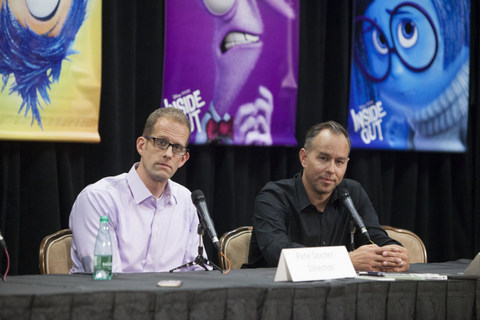 Some notes from the panels: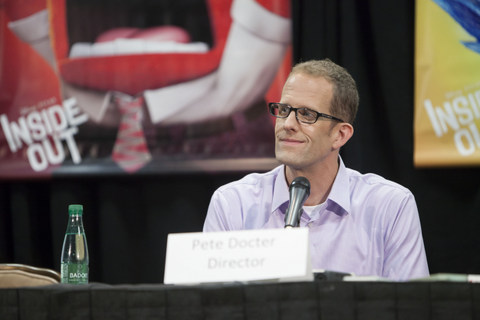 Pete Docter
–Pete Docter on the influence of "Cranium Command:" "I actually animated on that when I was at Disney in '89, and at the beginning, there's a preshow with all the heads. So I did a lot of the Xerox, and my head was in it, so that was kind of cool. But I think it actually showcases kind of the difference between the approach."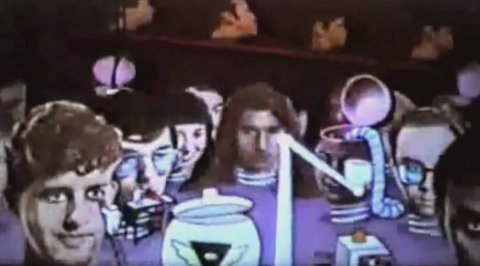 "In this film, we really made it − well, let me talk about that one. It was like they were talking to the stomach and the heart and the liver and different things. In this one, we said, let's just differentiate from the body and make it the mind. And so that allowed us a whole different playground."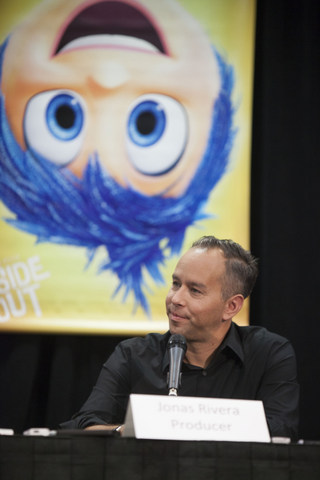 Jonas Rivera
–Jonas Rivera on the Pixar synchronicity: "I'll tell a quick story about Michael Giacchino because he scored both films. We got into the car. This is the first scoring day on 'Up' back in 2009…Michael had done some of the films at Pixar, but we had never really worked with him. And we get in the car at Warner Bros. after we're done scoring that first day. We were gonna do what you do. You go to Disneyland after you're done scoring your movie…And so we're driving down the freeway. We get in Michael's car. And he turns on his car, and he had had some CDs…Blasting out of the stereo was the theme of the Muppet Show, right? And I'm in the back, and Pete says, 'Oh, wow, I was listening to that same disc on the way to the airport.' And I thought, oh, my God. What two cars on the planet Earth had those two songs in, right?"
*Caution: While the panel was hilarious in parts, they also used mature language and referenced mature topics.*

Phyllis Smith
–Phyllis Smith: on life with the characters beyond the film: "I'm very happy to be Sad.'"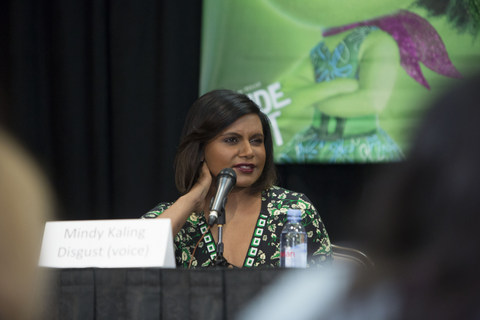 Mindy Kaling
—Mindy Kaling on relating to her character: "…The character Disgust has a lot of qualities of a very impatient, judgmental adolescent girl and because I seem to be recurring in playing that role over and over again in my career — she just says the things I say on a really bad day — the thing I really wanna say but then don't say it. Basically, in my mind the parenthetical role or her lines is 'I can't, I can't with this;' it's just like what she's always thinking."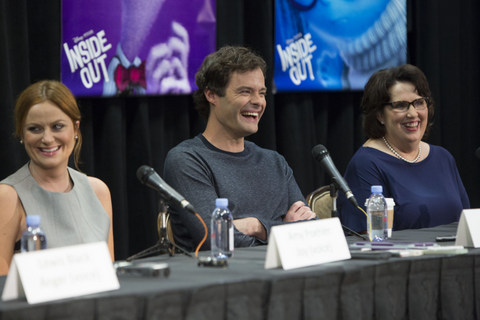 Bill Hader
—Bill Hader on how he would convince a child to see "Inside Out:" "…What's so great about this movie is that they chose to make a film about a time in your life that we all have to go through — when you go from being young and then you start to go — when you're an adolescent, things start to change and things start to get a little hard for you and a lot of normal movies don't talk about that. I wish I had that growing up because I would go through that and you look for answers and you think you're the only one going through this thing and they did in this film in such a beautiful, fantastical way and that's why you have to see it. It's a movie I wish existed — my life would have been a little easier I think if this movie existed when I was a kid."

Amy Poehler
–Amy Poehler on the emotionally sophisticated themes of "Inside Out:" "Pixar doesn't patronize their young audience and they don't underestimate the intelligence of their audience…So they keep raising the bar and also they assume that you and your big brain is gonna show up and your big heart. They assume you're gonna take all those things with you when you go see their movies; and you're so rewarded when you do."

Lewis Black
–Lewis Black on his own Islands of Personality: "Barbecue Island…Pork in a variety of fashions served in all sorts of delightful ways lathered with sauce. That's a big island and the other is Tahiti…That's where I go. When you look at me and you're like 'Where's Lewis?' He's in Tahiti."
After the panels, Director Jim Murphy and Producer Andrea Warren gave a presentation on the adorable short "Lava," which is playing with "Inside Out."
Murphy briefly recounted his long-standing affection for Hawaiian music and culture, and then displayed some of the concept art that was produced during the project's long development phase.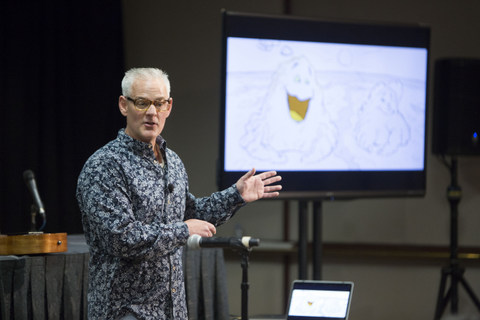 Additionally, he sang a rendition of the equally adorable song "Lava" that he wrote himself, which involved him traveling to Hawaii, buying a ukelele, and then learning to play it.
"Inside Out" and "Lava," rated PG, will be released in theaters June 19, 2015.