Contributing photographer Jason of
disneygeek.com
sends us these photos.
In December I spent at week on the East Coast at Walt Disney World. If you follow my regular posts from Disneyland you know I enjoy looking at what changed and is changing around the parks. AllEars asked me to share some of the construction pictures I took as I explored Walt Disney World. This four-post series will look at Animal Kingdom, Magic Kingdom, Disney Springs, and the Polynesian Village Resort and will feature a subset of my pictures. If you would like to view more from this trip here is my trip summary with links.
This part takes a look at the projects at the Magic Kingdom.
Several enhancements to the Central Plaza area between the end of Main Street and Cinderella Castle in Walt Disney World's Magic Kingdom are coming over the next few months. Among the changes being made: the addition of sculpted gardens and pathways, expanded restaurant seating and even a special viewing area for fireworks and other performances. In fact, the seating outside of Casey's Corner and The Plaza restaurant has already nearly doubled in size. The project is scheduled to be completed in 2015.
A look at the east side of the hub expansion project (taken from the bridge to Tomorrowland looking back toward Main Street).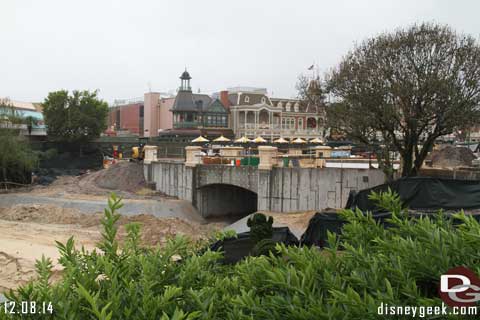 A closer look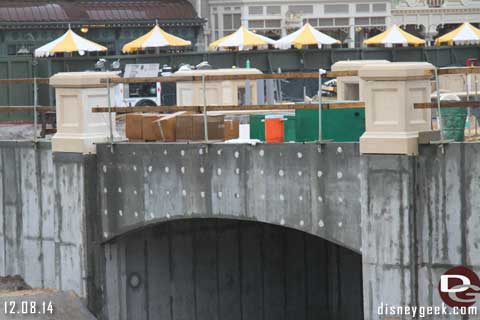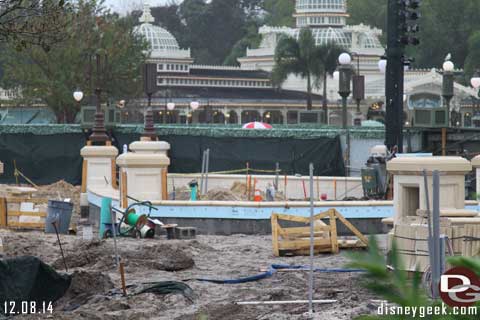 In Adventureland some general renovation work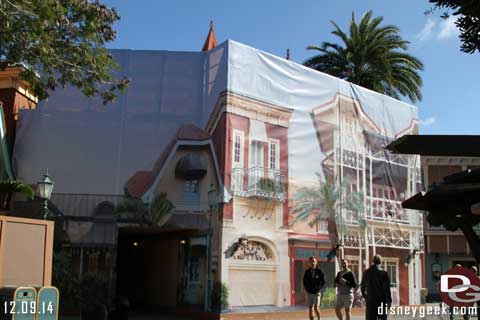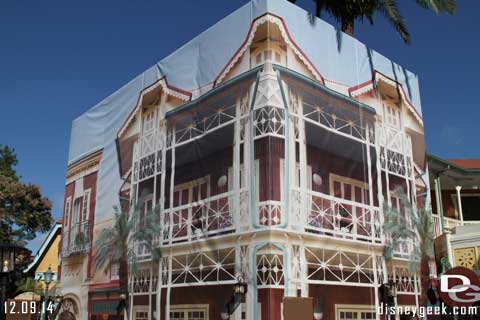 The east side of the hub expansion project.
Tarp and scaffolding up on the bridge.
A few days later, notice more lamp and speaker posts are installed.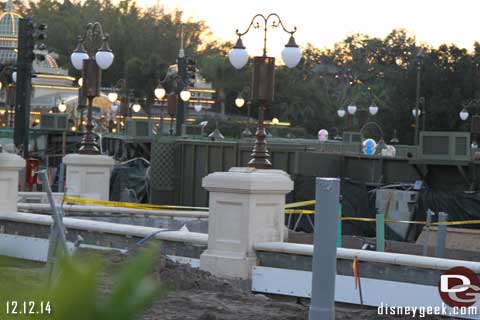 A project in the eating area for Sleepy Hollow.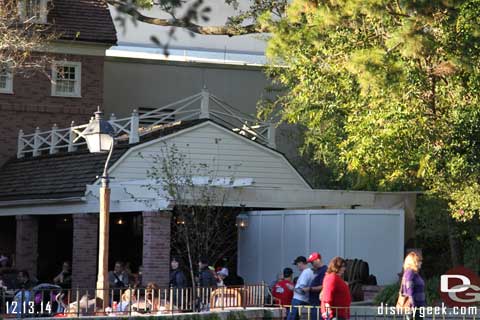 A pan of the hub project from the Tomorrowland Terrace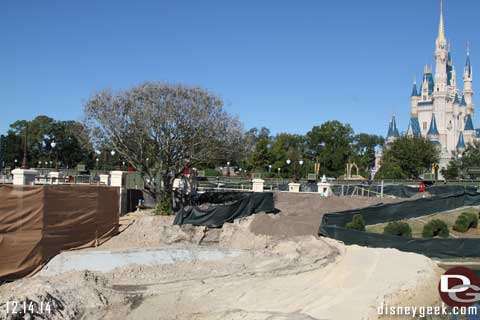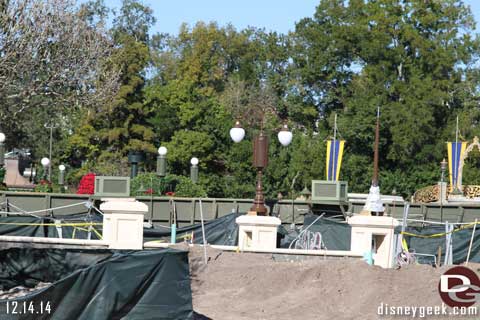 Here you can see some of the new walls for the walkway taking shape.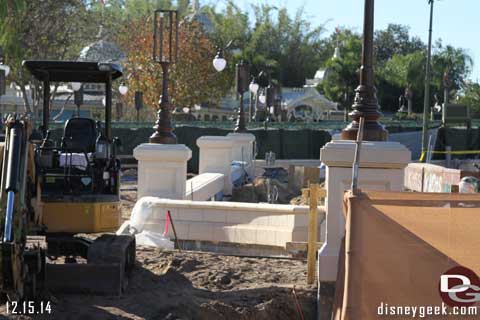 Hope you enjoyed this look at the Magic Kingdom. For additional photos and details from this trip you can check out the full Trip Update I posted on my site, http://disneygeek.com Also be sure to follow me on twitter @disneygeekcom for pictures from the parks.