One of the highlights during my family's stay at Disney's Polynesian Resort this week was the Lilo and Stitch Best Friends Character Breakfast. My son was really looking forward to this experience — which we had never done before — because he would get to meet with his two favorite characters, Mickey Mouse and Stitch. I was looking forward to sharing the experience with my family and good friends. Plus, I was eager to enjoy my favorite Mickey waffles, too.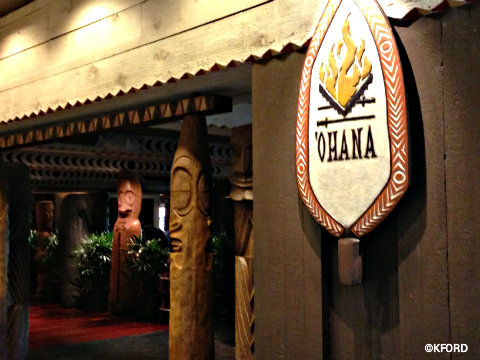 The Best Friends breakfast is served from 7:30 to 11 a.m. daily at 'Ohana on the second floor of the resort's Great Ceremonial House. Our reservation was for 10:30 a.m., and even with the holiday crowds, we were seated on time. Entering the restaurant, the host explained that the word " 'Ohana" means "family" in Hawaiian, and the meal would be served family-style. That started as we passed a kitchen counter and my daughter was asked to carry a basket of sweet breads to the table. She was happy to help, given how delicious the bread appeared.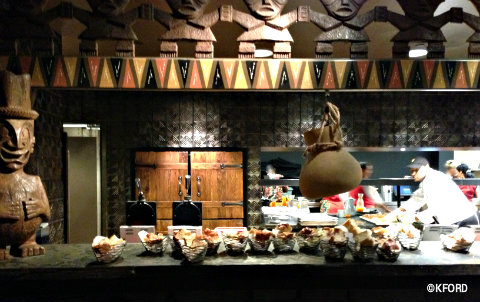 A good number of tables at 'Ohana are situated near large picture windows that offer views of the grounds and Bay Lake. (If you're having dinner at 'Ohana close to the time of the fireworks, you may want to request a table near the windows. There is no guarantee that the request will be granted, but the cast members do try to accommodate as many diners as possible.)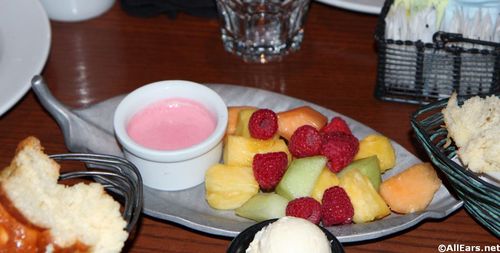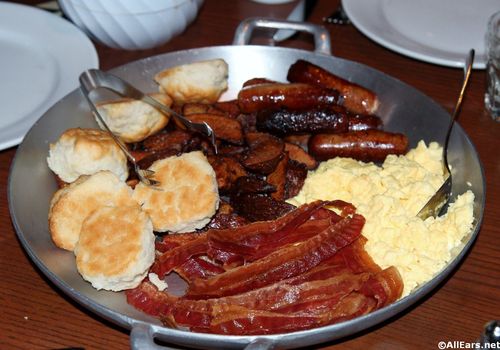 Soon after being seated, our server arrived with a fruit platter and we were offered our choice of coffee, milk and juice. The juice is a smooth blend of passion fruit, orange and guava that is delicious. Then she brought a huge bowl that contained scrambled eggs, fried potatoes, biscuits, breakfast sausage and smoked bacon for us to share. There was plenty for the six of us, though our server told us she would bring more of any foods we requested. And then she returned with what I had been waiting for — a bowl of Mickey waffles. (See prices and more photos of the breakfast on the AllEars.Net menu page.)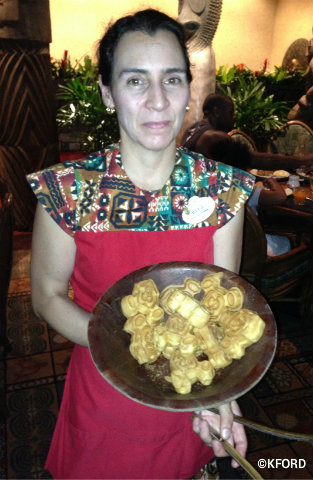 The food, the service and the setting for tropical-themed breakfast were all excellent. But the character meet-and-greet segment of our morning was very much like an Experiment 626 adventure gone wrong.
We had just about finished eating before we saw the first of four characters: Lilo, Stitch, Mickey and Pluto. At first, we thought the timing was perfect. My husband and I have been to plenty of character meals at other Walt Disney World sites where we were getting up and down so frequently as the characters arrived at our table that we rarely ate much of the meal as we tried to take photos and arrange autographs.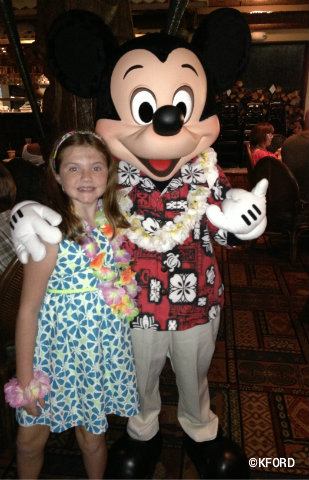 It quickly became apparent, however, that this morning's schedule wasn't well-paced, either. All four characters arrived in our corner of the restaurant in quick succession, which meant that guests at most nearby tables were up and trying to take photos at the same time. As anyone who has been to a character meal knows, there is no designed place for taking those photos — you have to pose in small spaces on the fly. Still, the individual attention diners usually receive at character meals makes them a worthwhile experience for many.
Unfortunately, the character appearances at our Lilo and Stitch Best Friends Breakfast were chaotic, at best. There was only one handler for all four characters — which a cast member told us is the new Disney World policy — and that clearly wasn't working well on the day of our meal.
For example, characters appeared confused about where they were supposed to go. At one point, we had two characters at our table at the same time, and neither stayed long enough for me to get photos of both children with each of them. We also saw a character ignore another waiting family, which certainly was not the type of memory Disney strives to create. Having a dedicated handler for each character would have prevented these unfortunate situations.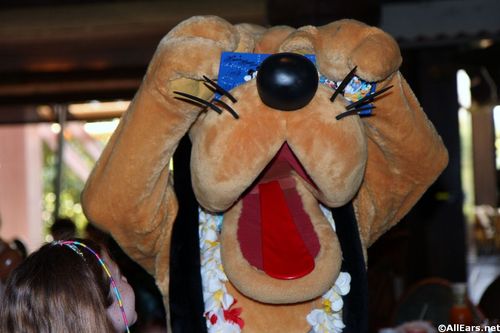 Before we left, we spoke to a manager about our experience, and she did bring one of the characters back to our table so we could get the photos we missed. That went a long way toward smoothing things over for my kids, who were at first upset over missed opportunities to meet certain characters or get coveted autographs. (Another downside to the new character handling policy is that often the characters need help signing autograph books. Without a handler nearby to help position books and pens, they sometimes don't pull it off well – such as this particular morning when one character signed his name over the autograph page signed by another character. The mistake left my son in tears until the manager could correct the mistake with a second signing.)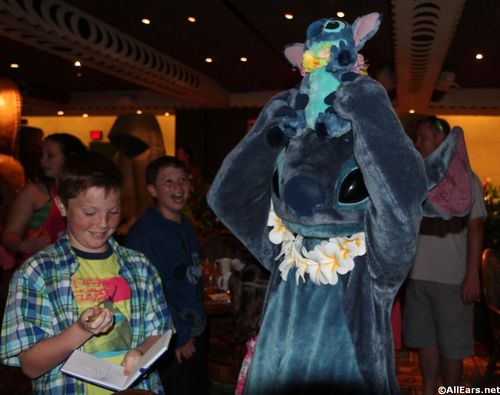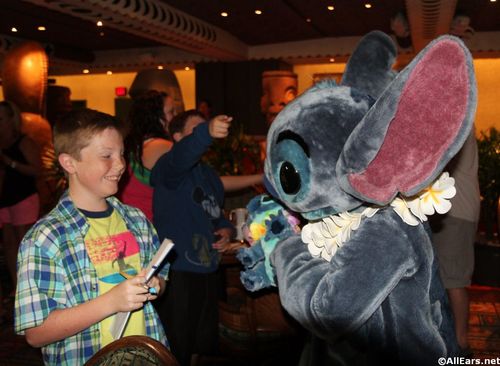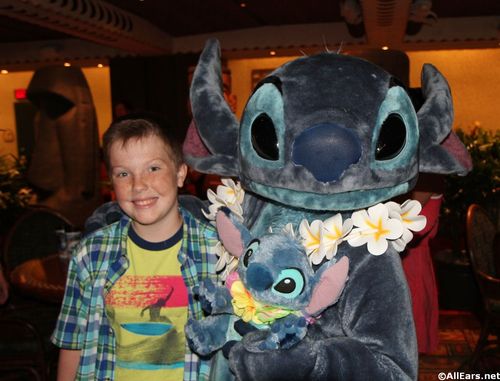 One aspect of the character experience that did work well was the short parade through the restaurant. Kids were given maracas to shake to the beat of a Lilo and Stitch surfing song as they marched along with the characters, and they all seemed to enjoy the activity.
If 'Ohana means family, then – like in any family — you often overlook the small things and focus on the positives. Though the character-greeting aspect was disconcerting for the adults at the table, my kids left the restaurant talking about how great it was to see their favorite characters at breakfast. In their eyes, they were still enjoying a tropical South Seas paradise just as they expected.