When I heard that the Disney Pixar classic "Finding Nemo" was being converted to 3D format, I wondered if anyone would really return to the theater and pay to see this animated movie again almost a decade after its release. I got my answer at a recent screening, though, when I actually overheard children say they'd never seen the film.
I was shocked to hear this, given how my elementary-age children have practically grown up watching the movie, one of the first feature-length films they were exposed to at an early age. We've watched the movie countless times on DVD in the car and at home. Most of their friends have, too, and if you've seen it you probably understand why. It is, simply, a beautiful film to watch and a well-told and humorous story to take in, whether you are 5 or 45.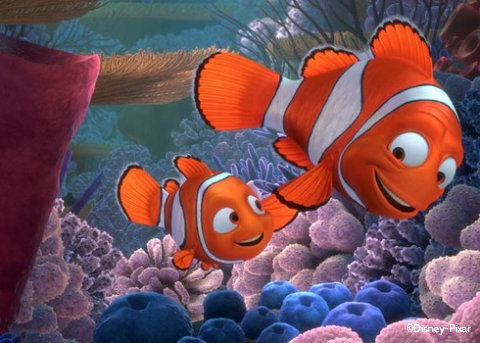 For all the laughs found in this humorous movie, it does touch on big life themes to which most any parent can relate. I found myself saddened during the familiar opening scene in which Nemo's mother dies, and Marlin's search for his lost son Nemo is filled with emotion familiar to any distraught parent. It's tough to be indifferent to a movie that is so engaging, no matter how many times you've seen it.
Parents certainly can relate to Marlin, the overprotective and borderline OCD father, and kids can identify with Nemo and his need to rebel. Of course, forgetful Dory and cool surfer dude Crush the sea turtle certainly have won places in our hearts as well. Seeing them come to life on the big screen was a treat, I'll admit, for me and my son. When "Finding Nemo" was released in 2003, he was only a year old and certainly didn't go to see this in the theater.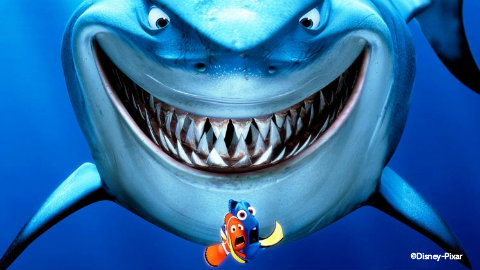 But what of the 3D effects? I loved the depth that was added to the undersea shots. The colors are brilliant and the details stand out, such as the texture of Marlin and Nemo's sea anemone home. Plus, it really feels like Nemo is swimming among the viewers. Throughout the movie, the underwater shots are some of the best — with lifelike bubbles, a more menacing Bruce the shark and images formed by the school of fish. My 10-year-old son's favorite 3D scene was the one where Marlin helps Dory through the cloud of dangerous jellyfish.
For the most part, "Finding Nemo 3D" doesn't resort to the stereotypical gimmicks of having objects in the movie jump out into the audience, which is what my son expected after his multiple trips through the MuppetVision 3D attraction at Disney's Hollywood Studios. It's really the same movie you've come to love, only visually more compelling.
"Finding Nemo 3D" is preceded by a new, hilarious Toy Story Toon called "Partysaurus Rex." Meek Rex breaks out of his shell one night, makes friends with the bath toys and becomes the popular character at a nightclub he orchestrates. This third Toy Story Toon is really clever and will have audiences laughing out loud.
Here's a preview:
"Finding Nemo" will be released in Digital 3Dâ"¢ for a limited theatrical engagement on Sept. 14, 2012, and will be released for the first time ever in high-definition Blu-rayâ"¢ and Blu-ray 3Dâ"¢ on Dec. 4, 2012. Pre-Order now from Amazon:
DISCLAIMER: I was a guest at a screening of "Finding Nemo 3D." My opinions are my own, and this did not influence my review.