Selena Gomez, who starred as Alex Russo on Wizards of Waverly Place, was discovered at a Disney Channel open casting call.
Ever wonder how stars such as Selena Gomez and Demi Lovato got their start with Disney Channel? Like thousands of other hopeful child performers, they showed up for an open casting search the network was hosting.
These official auditions are rare, however, and may only occur once or twice a year in the United States. If you think you have what it takes to be the next star and you're ready to take your best shot, you're in luck. The next national casting call is right around the corner — on May 26 in Kansas City, Missouri — so it's time to talk the parents into a road trip.
Disney Channel is looking for boys and girls who can play characters between the ages of 10 to 18 and can act, dance or sing. If you can do all three, even better! (You don't have to be ages 10 to 18, but you have to look like you are.) Performers will be considered for upcoming original movies and series being produced for exhibition on Disney Channel and Disney XD.
Audition websites point out that most of Disney Channel's shows are comedic in nature, so having the timing to perform comedy bits is a plus.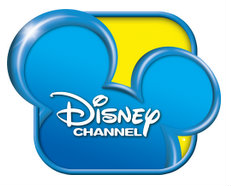 Registration and auditions will be from 9 a.m. to 3 p.m. at the Kansas City Convention Center, 301 West 13th Street, Kansas City, Missouri 64105. An application and monologue will be provided upon arrival. (You can also download the application at http://tv.disney.go.com/disneychannel/opencasting/DCOpenCallForm2010_Final.pdf) Be sure to bring a current photo that Disney Channel representatives can keep. A parent or legal guardian must accompany you if you are a minor.
Both working child actors and those without experience are welcome and will be seen on a first-come, first-served basis. As such, be prepared for a wait and bring what you need to pass the time — an ipod, drinks or snacks. A Disney Channel representative told me they have seen as many as 2,000 kids show up for an open call.
There is no fee to attend the tryout, but travel expenses and incidentals, such as parking fees, are your responsibility. Attending the auditions is not a guarantee of employment, and there will be no contracts to sign on May 26.
Talented teen actors who are interested in other Disney performance opportunities can apply to work in the Disney Parks. The minimum age to apply to be a Disney character performer in shows, parades and meet-and-greets at Walt Disney World is 16, though that requirement varies at other properties. There is an audition today (May 17) at 4 p.m. at Disney's Animal Kingdom Rehearsal Facility for dancers and actors to portray Cinderella, Aurora, Ariel, Belle, Snow White, Tinker Bell, and Rapunzel.
Actors 18 and older can attend an open call for comedic and improv actors at 9 a.m. Friday, May 18, at the same facility. Disney World is seeking to fill roles of a jedi master, Captain Jack Sparrow and his sidekick Mack.
Check out the upcoming calendar of auditions for Disney Parks and Disney Cruise Line at DisneyAuditions.com. You'll also find information about what to expect and how to prepare for Disney auditions.