During the construction of Animal Kingdom, Walt Disney World's Media Relations office sent out periodic updates to journalists. These were oversized full color newletters designed to acquaint the media with the newest theme park, Disney's Animal Kingdom.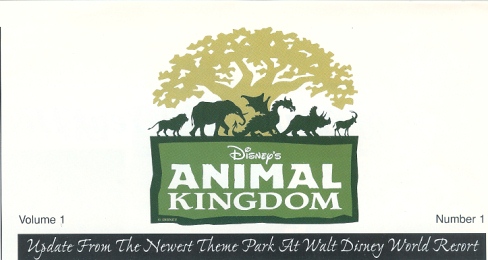 The following photos were taken at Animal Kingdom but the names are unknown.
The very first inhabitants were two reticulated giraffes named Zari and Miles. At the time, Zari was a 1.5 year old female born at the Metro Washington Park Zoo in Portland, Oregon. Miles was a 2 year old male from the St. Louis Zoological Park.
The next animals to move in were seven western lowland gorillas. The family group of 4 was led by silverback Gino, a young male Hasani, and two females Hope and Benga. A bachelor group also moved into Gorilla Falls Exploration Trail (the original name of Pangani Forest Exploration Trail ) consisting of Zwadi, M'bizi and Chuma. These gorillas are endangered in the wild. All the gorillas, except Gino, came from 2 zoos in Chicago. Gino was born in the Rotterdam Zoo in the Netherlands and arrived in 1980 to the Lincoln Park Zoo.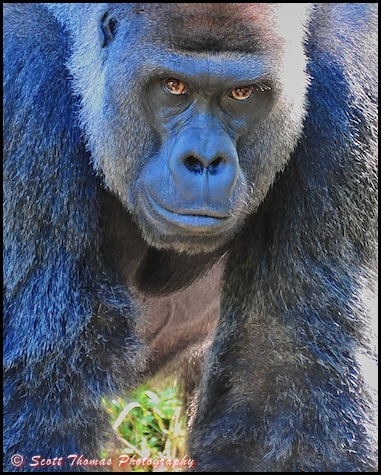 Two African elephants round out the first group of animals to call Animal Kingdom home; Thandi and Moyo from the Point Defiance Zoo and Aquarium in Tacoma, Washington.